IT'S A SATURDAY night in Orlando and center DeMarcus Cousins is back, his fingerprints smeared all over a basketball game his Sacramento Kings urgently need to win, even though the season is in its infancy. It's been a tumultuous couple of weeks. It's always something with the Kings -- and whatever it is, usually involves Cousins.
The most recent episode: on Nov. 9, a postgame tirade after a fourth-quarter collapse against the Spurs that had dropped the team's record to 1-7. That outburst, team members confirm, was borne of Cousins' frustration over losing and included a profane diatribe directed at coach George Karl. Karl, in turn, had intended to suspend Cousins for two games for the outburst before general manager Vlade Divac intervened, which, of course, led to additional headlines: GM undermines coach!
"They are so similar," Divac notes. "They are both stubborn, but they both want to win."
Betting on DeMarcus Cousins is a risky venture -- his game prone to genius, his psyche prone to chaos. He's a blue-chip stock in the most volatile of markets, and to try to stabilize the investment is to know full well your fortune could, and likely will at some point, turn south. And although Divac coerced Karl into keeping Cousins in the lineup after the big man's meltdown, nine days later, on Nov. 18, "Boogie" was suspended anyway -- this time by the NBA -- for elbowing Al Horford in the head in Atlanta.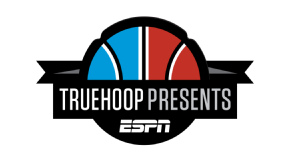 It was an inauspicious start to a five-game road trip that began after a surprising three-game winning streak that included victories over Detroit and Toronto. This suspension had occurred amid reports that Karl's job is in jeopardy, just the latest of many times that rumor had surfaced since the 2015 summer league. Kentucky coach John Calipari, because of owner Vivek Ranadive's fascination with him, looms over this franchise like Banquo's ghost. Calipari had earned the reputation as the Cousins Whisperer because of their success together at Kentucky, where in their one year together the Wildcats went 35-3 and Cousins amassed an absurd 34.2 Player Efficiency Rating.
Divac dismisses the Calipari report as generated by "a third party that has nothing to do with the Kings. There's not an ounce of truth to it." But, as is frequently the case in Sacramento, sometimes perception's scent is so intoxicating that it morphs into a whiff of reality. This is Kings basketball: complicated, evolving, unsettled, uncertain.
---
COUSINS' SUSPENSION, AS it always seems to, had come as he was performing at an All-Star level -- second among power forwards in PER, averaging 28 points, 11 rebounds and 2 assists a game, shooting a ridiculous 42 percent on 3-pointers. As he sat out the suspension, the Kings lost to the Heat 116-109, which was hardly a surprise; Sacramento is 1-7 in games Cousins doesn't play. "Honestly, we've grown numb to it," says point guard Darren Collison. "It's not even a distraction anymore. It's part of our everyday life."
But Saturday night in Orlando, as Cousins returns, all is forgiven. He knifes through Orlando's defense, daring any one of the smaller Magic defenders to stop him (spoiler alert: they cannot), finishing with deft touches around the basket that belie his 275-pound frame.
His considerable gifts unfurl throughout the game: artful post moves, exceptional court vision, rebounding and adeptness at guarding the pick-and-roll -- a skill that prompts Karl to laud Cousins after the game as an "off-the-charts defender, a top-five rim protector in the league."
Life remains good through almost eight minutes of the first quarter, until the 4:11 mark, when Cousins manhandles Magic shooting guard Evan Fournier on his way to the hoop. But when Magic coach Scott Skiles wants an offensive foul call and complains to the officials, Cousins can't help himself. No teammate will share what Cousins says, but according to witnesses, the outburst prompts Skiles to snap at Cousins: "I'm not [expletive] talking to you." When Skiles is hit with a technical for stepping onto the court, the home crowd erupts -- and it's then that a heckling Magic fan attempts to egg Cousins on with a derogatory comment about his dysfunctional team.
Boogie, notoriously sensitive to barbs, takes a step toward the fan. He glares at him for a moment, then thinks better of it. He shakes his head, turns away and resumes his destruction of Orlando's defense.
His teammates exhale in unison.
This is how the Kings navigate each game. Their star is a force, but his high-wire act leaves his team on high alert and exhausted, fretting over what incident they'll next be forced to endure. "I tell Cuz, 'Those five, 10, 20 possessions when you are yelling at the referee, or falling on the ground, you can't throw away those opportunities against a good basketball team,' " Karl says. "It's just a habit."
"Sometime Cuz's emotions get the best of him, but that's what makes him great, what makes KG great, what makes me great. Everybody can't be Tim Duncan."

Rajon Rondo
Minutes later, during a dead ball with 8:53 left in the second (exactly 7:18 minutes of game time since the previous incident), referee Tony Washington discusses a substitution with Karl. Cousins, who is out of the game, springs up from the bench to interject. His input is not welcomed by Washington, who instructs him to, in not so many words, sit down and butt out. Boogie again starts shaking his head, his frustration bubbling to a boil. This time, 14-year veteran Caron Butler is near, and pats Cousins on the leg, settling him.
The next time Washington passes by, Boogie offers a congenial, double thumbs-up peace offering. (Sacramento's players swear by Cousins' loyalty -- "he would take a bullet for any of us," says small forward Omri Casspi -- but even his most fervent supporters acknowledge they can't afford to have Boogie behave like a toddler tromping through an antique shop. Sooner or later, something's going to break.)
And throughout the remainder of this Saturday night, the only damage Cousins will do is to the Magic. He finishes with 29 points, 12 rebounds, 6 assists, 3 steals, 3 blocks and 2 averted outbursts.
All is right with the Kings.
For now.
---
IT HAS BEEN, BY now, well-reported that a team meeting was held following Cousins' post-Spurs meltdown. Less well-known was a confab that occurred the night before the Orlando game -- a players-only gathering Butler says is called by Cousins.
When Cousins had texted him, Butler had been in a movie theater watching "The Hunger Games: Mockingjay -- Part 2."
"I'm in the middle of a movie," Butler replied.
Cousins was adamant: "I need you to come to dinner."
Happy teams, of course, get to watch "The Hunger Games: Mockingjay -- Part 2" in its entirety. Dysfunctional teams do not. Butler bailed on the movie to join Boogie and other players at a local chophouse, with the goal of cementing their unity. Kings point guard Rajon Rondo, who attended the dinner, says Cousins didn't give any impassioned speeches. He just wanted to improve team camaraderie in the wake of a tough stretch. And Butler, on his ninth team in 14 seasons, reports that Cousins typically expresses remorse after one of his outbursts. "I told him, 'Sometimes you have to understand who you are,' " Butler says. " 'You are the face of the franchise. There's a time and place for all things, a way to say things and when to say it.' "
And the problems with the Kings are far from Cousins' alone. Divac's only previous front office experience was a year with the Lakers as a scout. His right-hand man, former NBA player Peja Stojakovic, has no front office experience. And they answer to an owner who has blown through four coaches in less than three seasons.
When Ranadive tabbed Ty Corbin to replace Michael Malone as coach in December 2014, he assured Corbin he would have the job through the remainder of the season. Two months later, he axed Corbin and hired Karl.
Responsibility for smoothing tensions between Karl and Cousins -- Malone was widely considered to be the first NBA coach Cousins ever trusted -- resides today in the hands of the affable Divac, who is literally a humanitarian (the Serbian government bestowed him with that exact title). He is also the man who, in one of his first official acts as Kings GM, fired Dean Oliver in July. Oliver, one of the most respected analytic minds in the game, had joined the organization just a year earlier. The dismissal led to scrutiny of Divac's knowledge of advanced metrics, the salary cap and trade regulations.
"When I let go of Dean, a lot of people jumped on me saying, 'Vlade does not believe in statistics.' That's not true," Divac says. "I don't believe it should be the main thing to make a decision. It gives you tools, but what I see, what I hear, that's my decision [along with] those tools."
The Kings then hired Roland Beech, another analytics expert, a month after they signed free agent Rondo to a one-year, $9.25 million deal. Rondo, of course, is no analytics darling; although he's racked up four triple-doubles (and a 20-assist game) in his career, his Real Plus-Minus ranks 102nd in the NBA (between Ramon Sessions and Trey Burke) and 20th among point guards. Rondo's urge to dominate the ball does not fit Karl's vision of free-flowing Carolina basketball, predicated on moving and cutting and passing.
Divac says he met with the players the day after that demoralizing defeat to the Spurs. "I asked them, 'OK, what's the problem? Why do you not want to play for George?"' Divac says. "They said, 'No, no, no, we want to play for George, we just don't like losing.' It was my challenge to the players. It was me saying, 'What's up? I've tried to do everything for you.' "
Divac vows he has Karl's back. But what if Ranadive called Divac tomorrow and told him he must fire the coach?
"I will say, 'No,' " Divac responds.
What if Ranadive says he'll fire you if you don't? "I will tell him my arguments and if we cannot reach an agreement . . . " Divac trails off.
"Listen," he continues after a moment. "[Vivek] gave me a lot of freedom and I appreciate that. I'm glad I've earned his trust, now it's up to me to prove he made a good decision."
---
IF, FOR SOME reason, you were to set out to design the NBA's most unstable franchise, you could definitely do worse than the collection of human beings that the Kings have currently assembled.
During Karl's long and successful coaching career -- he's approaching 1,150 career wins -- he has earned his reputation as a coach who is, to use some measured terms, direct and willing to challenge his stars, both publicly and privately. His verbal sparring matches with Gary Payton in Seattle were legendary, often the result of calling out his Hall of Fame point guard for not practicing hard enough. He clashed with Carmelo Anthony in Denver over Melo's unwillingness to commit to defense, or the plays that were called. He traded Ray Allen to Seattle in 2003 and told reporters at the time: "He was nothing but trouble." (Years later, Karl lamented his handling of Allen.)
Now Karl is taking on Cousins, who expressed his mistrust of him last summer by tweeting out a snake emoji. Karl acknowledges that closing the gap between himself and Cousins holds the key to the season.
"I don't think there's any question we have to build basketball trust in one another," Karl says. "I hate to always compare us to Gary and me, but Gary and I didn't have a loving relationship for numerous years. And now Gary is probably now my most loyal supporter. It was different back then. Now with the Internet, and everything Twitterish . . . it's different. Gary and I were nose-to-nose, face-to-face."
"Sometimes I don't need to score 30. Sometimes I do. Sometimes it just happens."

Stephen Curry
Cousins, for his part, says he wants to make it work. "I'm the first to admit I'm not a perfect person," Cousins says, "but I bust my ass on a daily basis to be the best teammate I can be. My delivery is not always the correct way -- or what others think is the correct way -- but my heart is always in the right place. Always."
Rondo, himself no stranger to controversy, says he can relate. His relationship with former Celtics coach Doc Rivers was equally combustible, with Rivers once chiding him in a closed-door meeting: "Do you know all your teammates hate you?" Rondo's pairing with his next coach, the Mavericks' Rick Carlisle, proved untenable, as the two clashed over Rondo's stubborn resolve. Carlisle banished Rondo following Game 2 of their playoff series with Houston last spring, after Rondo defiantly committed an eight-second backcourt violation. Then, in the first 34 seconds of the second half, he committed two foolish fouls and rang up a technical. It would be the last time Rondo would play for the Mavericks; the team said it was due to a back injury, but sources confirm Carlisle didn't want the volatile guard around his team any longer.
It was a humiliating comedown for the former champion, whose strife with Carlisle was evident mere weeks after Dallas acquired him. It was especially so in a game in February against Toronto when Rondo ignored Carlisle, who was calling out plays from the sideline. An enraged Carlisle whistled for a timeout, then lit into the petulant point guard. Rondo, for his part, says his past should help him serve as a buffer between Karl and Cousins -- a notion that is sure to raise eyebrows from Boston to Dallas and beyond.
"People need to understand the way DeMarcus gets ready for a game, they way KG gets ready for a game, the way I channel my energy -- that personality is who we are," Rondo says. "You get so far into it. When I compete out there, I'm at war. Sometimes Cuz's emotions get the best of him, but that's what makes him great. That's what makes KG great, what makes me great. It's what separates us. "Everybody can't be Tim Duncan."
Nor can everyone be Peter Holt, the longtime, hands-off owner of the San Antonio Spurs, whose blueprint for excellence is the envy of the league.
Consistency and stability have been the hallmarks of the Spurs franchise. Staying the course requires patience, a trait Ranadive has not displayed during his brief tenure as an NBA owner. Ranadive, who made his fortune as an innovative business mogul, revealed in 2014, a year into his professional basketball tenure, a genuine desire to implement a 4-on-5 defensive strategy, with a fifth player serving as a "cherry picker." He was enchanted with 7-foot-5 Sim Bhullar, the first NBA player of Indian descent. (Bhullar appeared in three games last season and is now in the Development League). He appeared to embrace modern analytics with the hiring of Oliver and his brief pursuit of Kiki Vandeweghe as his general manager, but abruptly changed course, tapping Divac, who has no analytics background -- or any, really, for the job. Ranadive, who declined to be interviewed for this story, called Karl after the latest round of the endless Calipari chatter and told him the reports were "bull(expletive)."
"That's the business we are in," Karl sighs. He needs patience from his owner, then concedes he must exhibit the same toward his star player. "I can't expect Cuz to become a consummate pro in a matter of days," Karl says. "He's going to have his meltdowns. I'll have my meltdowns. I'm trying to be the policeman. Sometimes the policeman lets you speed. Sometimes he pulls you over when you are a little over the speed limit, and you don't understand. I'm totally and completely respectful of Cuz's frustration. What I'm asking for is a disciplined commitment to change habits that will make him a winner."
---
IT IS A Monday night in Charlotte, two days after Cousins' otherworldly performance against the Magic, and he's on his way to a 30-point gem. The Kings, winners of four of their last six games, are up 22 points with 2:24 remaining in the third quarter. Then it all goes sour.
Sacramento misses six consecutive shots. Boogie launches a long, errant 3, then is whistled for an offensive foul the next possession. Small forward Marco Bellinelli is whistled for the same infraction. Sacramento's lead dwindles to single digits, and a 10-minute stretch in which the team shoots 42 percent gives the Hornets the lead with one second remaining. A miraculous Rondo-to-Rudy Gay alley-oop at the buzzer sends the game into overtime, but Sacramento will play the extra frame without Cousins, relegated to the bench with a sprained back. He somberly watches as Hornets rookie Frank Kaminsky drains a 24-foot three-pointer, giving Charlotte a 115-114 lead. He can only sulk while the backcourt of Kemba Walker -- who dropped a season-high 39 points on the night -- and Jeremy Lin slice the Kings defense for 12 points in overtime. Without Cousins on the court, Charlotte takes control, and wins 127-122.
Sacramento slips to 1-4 on the road trip, this lone game serving as a microcosm for the Kings and their nascent season. Through 19 games the team is 7-12, but 6-5 when Cousins plays. The coach, the players and the GM continue to preach patience. It's too soon, they say, to draw conclusions.
For now.