This story is part of ESPN The Magazine's Ideas of the Year Issue - a look at the people, moves and moments that changed sports in 2015. This full version of this interview will be posted on December 8. Subscribe today!
The Mag: Who's having as much fun as you guys right now? It's a short list, but Taylor Swift has to be on it.
Stephen Curry: Taylor Swift and my Carolina Panthers, another unbeaten.
Are you the best player in the world?
When I'm on the floor, I believe I am, for sure. I don't get into why I'm better than such and such. But that's my motivation when I work.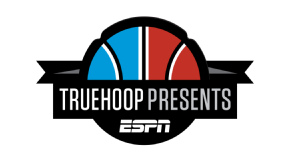 A recent addition to your training regiment is floating. You're among several Warriors who now regularly spend one-hour sessions floating in water with 1,000 pounds of Epsom salt inside sensory-deprivation tanks. What does that do for you?
It's an opportunity to relax, for one. When I get in that tank, I lean back, try to take a couple of deep breaths, ground myself and commence the floating.
You also recently tweeted with glee about a new automated toilet your wife, Ayesha, bought for you.
Oh, man, that toilet just makes me happy in life. I bet if I did a case study on my performance since I got that toilet, you'd see the difference. I was in Minnesota when Ayesha told me about it. And the next day I had 46 [points]. There's a reason for that.
You're doing everything better this season. What's been the key to your game in the early going?
Someone told me I'm right behind DeAndre Jordan for field goal percentage in the paint, which is pretty crazy. So probably finishing in the lane. Doesn't quite make sense when you think about the way I play, but that's a good balance to have with as many 3s as I shoot.
How are these Warriors even better than last year's squad?
Individually, everybody's taken their game up a notch. As a team, it's chemistry. We're in our second year in Coach Kerr's system, which he always said is when you get your bearings, not just the playcalls but the principles, the fundamentals of how to get our shots, how to play up-tempo, how to defend. It's innate now.
Your best small-ball lineup has you, Klay Thompson, Harrison Barnes, Andre Iguodala and Draymond Green -- all guys who can shoot, distribute switch and suffocate. It's been called the "Death Lineup." What do you call it?
I call it the "Uh-Oh Lineup." I know when I get in with that lineup, something good's about to happen.
How can a team foil it?
Good luck. If you try to take stuff away, there's always a counter, always another way to get a shot. You face our small-ball lineup, you're gonna have a long night.
"Sometimes I don't need to score 30. Sometimes I do. Sometimes it just happens."

Stephen Curry
Can your style of small ball be replicated?
You can try to copy it, but you won't have the personnel. There isn't another Draymond Green, another Klay, another Andre. If you put your small-ball lineup next to ours, we like our chances.
How long until Baby Riley is our president?
[Laughs] As soon as she's eligible. Her platform will be more cookies for everybody, plus free Whip/Nae Nae instructions. And everybody would be required to know, word for word, the lines to that Disney movie Descendants. That would be the pledge of allegiance, or maybe the national anthem. I'd vote for her, especially if Kanye's on the ticket. It'd be a fun country.