This story is part of ESPN The Magazine's Ideas of the Year Issue -- a look at the people, moves and moments that changed sports in 2015. For more, visit espn.com/IdeasIssue, or look for the issue on newsstands Dec. 11. Subscribe today!
Warriors point guard Steph Curry and his wife, Ayesha, glide into the lobby of Reboot Float Spa in San Francisco on Thanksgiving Eve and quickly make themselves at home. Curry's teammate, forward Harrison Barnes, is tied up at a Boys & Girls Club event and running late for this regularly scheduled appointment, but the Currys aren't bothered by the delay. For Mom and Dad, this is Babysitter Night, a rare reprieve as a couple from daughters Ryan, born in July, and 3-year-old Riley, who needs no introduction. They gregariously chat up the spa's staff while charging their phones.
They're regulars here, the Currys. The Warriors, too. If the world champions are powered by a sauce with two chief ingredients -- a small-ball lineup that has flipped the league on its head, and Curry, the NBA's reigning MVP -- then it's here at Reboot where the team, which currently sits at 22-0, good for the best start in league history, may have very well stumbled upon its secret spice: floating, the practice du jour of the wellness world.
With prodding from Golden State's new head of physical performance and sports science, Lachlan Penfold, Curry and Barnes are among the Warriors who, since the start of camp, frequent this spa for one-hour sessions spent bobbing belly-up in salt water inside sensory-deprivation pods. The solution, which is saturated with 1,000 pounds of Epsom salt, provides magnesium for soreness in a weightless environment, which in turn decompresses the spine and releases tension in muscles. Heat it to skin-temperature and pour it in a pod devoid of light and sound, and you get an experience that is not unlike drifting in space. That's where the emerging science gets wacky.
For advanced practitioners, floating is a meditation-hack and an expressway to mindfulness, the state of being present and free of the mind's unwanted chatter. Expert floaters know to fill the vacuum with creative exercises like visualization -- an MMA fighter, for example, might visualize a new jiujitsu move -- but that's all next-level stuff. At present, floating for Curry is a recovery treatment and a mute button that he presses every two weeks to kill the din of life and work, if only for an hour.
Of course, for his appointment tonight ESPN will pipe noise into Curry's sanctuary, but the 27-year-old Davidson product signed on anyway. These days, Curry delights in everything: basketball, his undefeated Panthers, Disney movie marathons with Riley, even the new automated toilet at his East Bay home. A gift from Ayesha, Curry's beloved ceramic throne spawned a Tweet to his 3 million followers. "I've never seen a guy more excited about anything," Ayesha Curry says.
Before Barnes' arrival, Curry sat down with The Mag to discuss his record-breaking Warriors, supplanting Michael Jordan atop the NBA mountain and what a Riley Curry-Kanye West ticket would do for America.
---
The Mag: Who's having as much fun as you guys right now? It's a short list, but Taylor Swift has to be on it.
Stephen Curry: Taylor Swift and my Carolina Panthers, another unbeaten.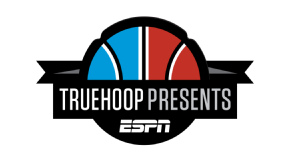 For us commoners, how would you describe what it's like to be in the zone that you're in right now?
The game is slow. It just feels so comfortable, smooth, natural. It's the confidence that when we're out on the floor, only good things are gonna happen. Any move you wanna make, it happens. You'll miss shots, but there's a flow to everything you do. It's cool. I'm on cloud nine.
Be honest. Did you see this coming?
[Pause] Not this. I mean, I expected to be a pretty good NBA point guard and hopefully win a championship. But MVP and all this stuff? Not really. I never looked at my mantel and envisioned an MVP trophy sitting there. This is pretty crazy.
Are you the best player in the world?
When I'm on the floor, I believe I am, for sure. I don't get into why I'm better than such and such. But that's my motivation when I work.
It's you and LeBron in a toss-up right now.
That motivates me. But if I took a vote of the nation and they say I finished second, I wouldn't be, like, disappointed. It's a pretty cool conversation to have.
And to think that exactly two years ago, you and I were wondering whether you'd get snubbed again for an All-Star selection.
Hah. I remember.
For an encore to your MVP campaign, you're giving us a season that by analytical measure would be an all-timer. What did you work on this summer that enabled you to elevate your game to another level?
The overall theme was to get better at the things I do well and try to add more explosiveness to it. For me, that doesn't mean vertical, it means creating space, being in the best shape I can be so I can run circles around guys on the floor. But the drills I do are pretty much what I've been working on these past three or four years: like this drill where I wear goggles with flashing lights that obstruct my vision (while dribbling and passing). Weird, random stuff. Those kinds of sensory distractions are variables that take my mind off the ball and sharpen the brain, helping me neurologically. All of that stuff helps me slow the game down.
A recent addition to your training regiment is floating. You're among several Warriors who now regularly spend one-hour sessions floating in water with 1,000 pounds of Epsom salt inside sensory-deprivation tanks. What does that do for you?
It's an opportunity to relax, for one. And it obviously has some physical benefits as well, with [the magnesium in] the salt, being able to relax those sore muscles. But to get away from the demands and all the stimuli we have in the world and in our lives, that was the main draw. When I get in the tank, I lean back, try to take a couple of deep breaths, ground myself and commence the floating. Then it's just me and my thoughts for an hour, playing Russian roulette of the mind.
Like yoga and meditation practitioners, that's something floaters espouse: mindfulness, the state of being present, observant of your thoughts and feelings without judgment.
Yeah, I kind of see where my mind goes because usually that's something I've been thinking about, or a decision I might need to make in my life. It's refreshing to process what I thought about over an hour of floating, which are probably the most important things that are going on right now in your life. I have a very clear head when it's done, and it shows in the days after floating. It gives me a nice boost of focus and perspective. The more I do it, the more I get from it.
You also recently tweeted with glee about a new automated toilet your wife, Ayesha, bought for you. How big of a role has that hole played in your season?
[Laughs] Is this your first interview with a toilet question?
Sadly, it is not even remotely my first interview with a toilet question.
Oh, man, that toilet just makes me happy in life. And when you're happy, you play better. I bet if I did a case study on my performance since I got the toilet, you'd see the difference.
Sounds exciting. Were you on the new pot when you posted that tweet?
Well, I am a big social-media-on-the-toilet guy, because that's my break time. But no, I was in Minnesota when Ayesha told me about it. And the next day I had 46 [points]. There's a reason for that. I was very happy.
You're doing everything better this season. What's been the key to your game in the early going?
Somebody told me I'm right behind DeAndre Jordan for field goal percentage in the paint, which is pretty crazy. So probably finishing in the lane. Doesn't quite make sense when you think about the way I play, but that's a good balance to have with as many 3s as I shoot, and as much as I'm handling around the perimeter. To be able to finish opportunities that I do get in the paint, that makes a difference.
You're shooting with higher volume and efficiency from eight feet or less, while also getting to the line more. What's been the difference?
I'm stronger, I'm not thinking about my ankles anymore and I'm a better surveyor of the floor, knowing when's the right time to attack, or when to settle for a 3-that's not that right word, "settle," but yeah, settling for a 3 when I find a good look.
You once told me that when you're at your best, your game would most resemble Steve Nash's. Now he's on the Warriors' staff. What's the best piece of advice he has given you?
One thing he has taught me is that you always have an out. In pick-and-roll situations, when you're the decision maker, you always have an out. He also encourages me to play at our own pace. You can play fast but not in a hurry. As a point guard, I can dictate that.
Has he taught you anything about shooting, or should you be teaching him?
[Laughs] He's very complimentary of my stroke. There's not much he can teach me there, which is kind of crazy, because that's the guy I watched the most film on. But his style of play, being able to balance shooting and playmaking, I cater to that, for sure. He made the way we play popular.
Today you can do most of what Nash could do, plus get to the line and shoot from everywhere. Are you now at the peak of your powers?
No. I can get better. Turnovers are not out of control, but I still get mad at myself when I make a dumb pass. For me, over the course of 82 games, my goal is to be in the 50/40/90 club. That's been a goal of mine as the ultimate level of efficiency and consistency. I want that mark.
How are these Warriors even better than last year's squad?
Individually, everybody's taken their game up a notch. As a team, it's chemistry. Our core has been together for four years, five years for some. And we're in our second year in Coach [Steve] Kerr's system, which he always said is when you get your bearings, not just the playcalls but the principles, the fundaments of how to get our shots, how to play up-tempo, how to defend. It's innate now. We've learned how to win games in all sorts of ways. We play with a lot of confidence and flair, but I think we're a humble team. We know we can get better.
Nash ran the NBA's best small-ball offense with the Suns. What has he taught you guys about their strengths or shortcomings that helps you navigate your own small-ball squad?
One thing he said was that they had so many calls and reads, he could just give a look and they knew what he was going to do. Leandro Barbosa was on that team, and Steve would give LB or Amar'e a head nod, throw them the ball in transition, and they knew where he was going to cut and what he wanted out of the possession. There's also reading each other's spacing on the floor. We've added a lot of that. I bet you 60 percent of the time now we don't call plays. We get the ball in transition and go. It usually works.
In what ways have you tweaked or improved upon what the Suns built?
We have a lot more guys with the ball in their hands, making plays. With the Suns, a lot of it was centered on Steve. You get spacing around him and let him make the decisions, push the tempo, find the open guy, and he was obviously the best at it. But ours has more player movement. I give it up, move to the corner, set a couple of screens for guys, maybe get it back, or Draymond puts it on the floor, gets to the paint, makes a play. We have so many guys who can be playmakers. It's so hard to guard.
Unlike those Suns, your best small-ball lineup has you, Klay Thompson, Harrison Barnes, Andre Iguodala and Draymond Green -- all guys who can shoot, distribute, switch and suffocate. It's been called the "Death Lineup." What do you call it?
I call it the "Uh-Oh Lineup." I know when I get in with that lineup, something good's about to happen. I have so many different options. That lineup, in one word, is about versatility. Everybody can do everything.
How can a team foil it? If you were drawing up a game plan, how would you defend that lineup?
Good luck. If you try to take stuff away, there's always a counter, always another way to get a shot. You face our small-ball lineup, you're gonna have a long night.
On Nov. 19, the Clippers overplayed the pass, especially that midlevel entry, and forced 19 turnovers, seven by you. Is that the ticket?
Yeah, if we turn the ball over, especially against certain athletic teams, that's our nemesis. When we have games like we did against the Lakers for win 16, where we had only eight or nine turnovers, we're unstoppable.
You've become so deadly when drawing the defenders. You're patiently baiting, then it's two passes for the open shot.
And I'm willing to give it up. It's not in my nature to dominate the ball and make every play. I trust every guy on my team, especially the guys in our small-ball lineup, and that feeds everybody's confidence.
As for pace of play, the league is catching up to the Warriors, who led the NBA in pace last season [98.3 possessions per game, 1.8 more than any other team]. Your Dubs rank fourth this season, even though you've upped the pace to 99.7. Can your style of small ball be replicated?
You can try to copy it, but you won't have the personnel. There isn't another Draymond Green, another Klay, another Andre. If you put your small-ball lineup next to ours, we like our chances.
The NBA has reached a sort of singularity -- a sudden and steep climb in at least the philosophical evolution of the game with the arrival of small ball, corner 3s, all the corresponding positional evolutions across the floor. What's next?
Eventually everybody's going to be a point guard, a point forward. You're seeing it in AAU ball now -- kids growing up, everybody wants to play point, which is fun. Of course we'll backtrack when the next big man comes along and sparks a shift, and then we'll copy that.
Do you want 34 [the Lakers won 33 straight games in the 1971-72 season]?
Why not? It'd be an amazing accomplishment. On that same note, we don't want to fast-forward. Just like this start, nobody thought about it until the 12th game. There's so much in between.
Do you want 73 [the Bulls went 72-10 in the 1995-96 season]?
Yeah, but we have to do it the right way. We want to keep getting better and be at our best come April. If we don't win the championship, what good is 73?
Kerr's 72-win Bulls vs. his Warriors. Your coach has said he enjoys engaging in the debate. Ever let your mind go there?
It's hard to compare the teams. I watched them play growing up, but Coach Kerr knows what Jordan and Pippen were like, and even he says it's an impossible debate. Maybe me and Ron Harper should lock ourselves in a room and talk it out.
Kerr wouldn't ID the victor, but he felt it would come down to the last possession. You got the rock, MJ's on you, one play to win it all. What happens next?
Right to left, step back. I knock it down.
You also draw comparisons to the Showtime Lakers. Magic Johnson believes a driving force in their domination in the '80s was, oddly, hate. They hated their rivals, and the feeling among the Celtics and Pistons was mutual. He said today's NBA doesn't have enough hate, and that hate is, in fact, a strategic advantage. How do you feel about that?
[Pause] I ... sort of agree with that. Obviously, there are certain teams we have history with that we love to beat, that keep us on our toes because you know it's going to be a grueling, physical battle. It's pretty self-explanatory what team I'm talking about [laughs].
Sure is. So you don't hate the Clippers?
We don't hate them, but we love to beat them. It feels good to beat a team like that, with the history behind it. It's not white and black. We respect them. They are a talented team. They keep us sharp, focused. They give us an edge. We feed off that.
Seems to me you guys are driven more by joy than hate.
That's what I was going to say. That's why I said that I "sort of agree" with Magic. For us, it's about what we are doing, not who we are playing against. When we're having fun, playing the game the way we wanna play it, that is the key to our team. For us, fun produces wins, which, in turn, is fun.
With a lot of champs, the biggest obstacle to repeating is internal. Not to get all Zen Master on you, but that was one of the tenets of Phil Jackson's coaching: Champs stay the champs by quieting the chatter in your mind, quelling the ego.
Man, sounds like Coach Kerr.
A branch on Phil's tree, right? In the case of the Warriors, maybe it's Klay wishing to be an alpha, Harrison wanting more shots or money. Is that a concern for you?
We're very mindful of that. I know the big difference between this year and last year is that everybody's in a different place in their career. HB is in contract extension talks. Draymond has a new deal, so he's set for the next four years, so he has different motivations. But at the same time, what hasn't changed, and the beauty of our team, is the sacrifices people are making for the greater good. The way Andre accepted his [sixth man] role is us in a nutshell. Now, look how [Andrew] Bogut and Festus [Ezeli] start in one game, then don't start the next but still play the same way, not letting it bother them. I like to say we're lucky to have each other.
You mentioned Andre's role in setting the example. How would you describe your brand of leadership as it stands today?
I've been a lead-by-example guy with my work ethic, but honestly, the conversations I've had with our GM, Bob Myers, have really accelerated my growth as a leader and my vision of how I'm supposed to lead the team, but doing it my way. It was maybe six or seven talks over the last two years, but in a nutshell, it's about taking advantage of the moment and being more mindful as a leader. He could see how promising the team was with the roster, staff and changes we made, and he was making sure I realized how much impact I could have in the process, not just in my play, but to be observant of everything that goes on in the locker room and in the organization, being mindful of how different players are feeling and if you need to say something to a guy to get him going.
"Sometimes I don't need to score 30. Sometimes I do. Sometimes it just happens."

Stephen Curry
Mindfulness seems to be a recurring theme with you. It also happens to be one of Kerr's four core values for the team.
Mindfulness, joy, compassion, competitiveness. And they are all related. So as far as leadership, I might talk a lot more than I used to, but I'm more observant now. I'm not the loudest guy on the team or the most frequent voice you hear, but I'm trying to be more observant and purposeful in the sense that when I talk, there is a reason.
In the past, when I asked you about winning a scoring title someday, you'd laugh and say it's hard for a point guard. Still funny?
There are a bunch of point guards in the top five now. We're changing the game. But I didn't come into the season thinking I'll top the scoring chart -- it's just that I have so much confidence, and it's coming in the flow. But a scoring title isn't a goal for me. On a game-to-game basis, my scoring isn't important for a win. Sometimes I don't need to score 30. Sometimes I do. Sometimes it just happens.
Is going down as the GOAT in your mind's eye, or do you just go in conceding that title due to the presence of one Michael Jordan?
It's a high mountain to climb, but I'm pretty motivated to take on the challenge. Whatever that means, however you got on that mountain, why not try to climb it? And do it in your own way.
So you are trying to top MJ as the greatest of all time?
Yeah. Why else would I be playing? You want to be the best you can be. And if the best you can be is better than him, then why not? That's good motivation.
Final question: How long until Baby Riley is our president?
[Laughs] As soon as she's eligible. Her platform will be more cookies for everybody, plus free Whip/Nae Nae instructions. And everybody would be required to know, word for word, the lines to that Disney movie Descendants. That would be the pledge of allegiance, or maybe the national anthem. I'd vote for her, especially if Kanye's on the ticket. It'd be a fun country.