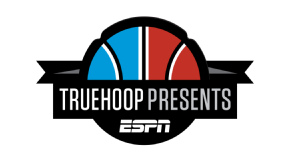 Kobe Bryant and LeBron James play each other Wednesday night, Bryant's final game in Cleveland.
Their matchup over the years has been one of cross-conference shadow boxing; injury and circumstance have prevented them from having an epic playoff showdown. One or the other played in every NBA Finals from 2007 to 2015, but never against each other.
There is another piece of history the two share, one mostly hidden until now. According to multiple sources with direct knowledge of the event, the Lakers once contacted the Cavs to investigate whether Cleveland would make James available in a possible Bryant trade.
In the summer of 2007, Bryant was 28 years old and coming off a season in which he averaged 32 points per game and shot 46 percent from the field. He had three rings and would win his first Most Valuable Player award the following season.
Bryant was under contract for two more seasons, but he was frustrated with the Lakers after three consecutive subpar seasons following the Shaquille O'Neal trade.
"At that time, the Lakers had to do something. I was just losing faith in what they were trying to do. It was like I was a meal ticket," Bryant told ESPN's Baxter Holmes this week. "You come out and score 40, 50 points, fill the seats, we're going to keep the payroll at a minimum, generate revenue. It's like, look, listen, I am not with that, dude. I have to win without Shaq. I've got to do it. We've got to do something."
Bryant famously agitated for change, and as the rhetoric reached a fever pitch in the media, some kind of blockbuster trade seemed almost likely.
James was 22 years old at that time. He'd just led a team with limited talent to the Finals before losing to the Spurs. He'd averaged 25 points, 8 rebounds and 8 assists during the Cavs' playoff run, including a 48-point game in Detroit in the conference finals when he scored 29 of his team's final 30 points. He'd win his first MVP award two years later. James was under contract for three more seasons, determined to be better the next time he made the Finals.
This was the moment in time. One was the best player in the league, and one was the next-best player in the league. If Bryant was ever going to be traded, it would have to be for a player of James' caliber.
According to multiple sources, as the Lakers went through their options, a call was placed to the Cavs. The intent of the call, sources said, was clear: Would the Cavs make James available in a potential deal for Bryant?
Those who worked in Cleveland's front office remember it for one reason: It was the only time a team ever called to make an offer for James. He was considered the ultimate untouchable. Frankly, until that time, so was Bryant.
Even in 2003, when the Cavs won the draft lottery, the team's front office figured it would get a "Godfather" offer or two to give up the No. 1 pick they planned to use on James. But the phone never rang.
"I believe it," James told ESPN.com's Dave McMenamin this week about the 2007 offer. "If you give up one big fish, you got to get a big fish, too."
The Cavs said that James, indeed, was untouchable, sources said. Then they attempted to make the Lakers a different offer for Bryant, offering anyone else on their team in a package for him. The Lakers had no interest.
Lakers general manager Mitch Kupchak declined comment on the matter this week.
For Bryant, who had a no-trade clause in his contract, the answer was simple.
"I never would've approved it. Never. The trade to go to Cleveland? Never," Bryant told Holmes. "That wasn't one of the teams that was on my list. It was Chicago, San Antonio [or] Phoenix."
The Lakers attempted to find a deal with the Bulls and neared completion that summer, but it ultimately was voided when Bryant didn't approve of Luol Deng being included.
So Kupchak had to go off of Bryant's list and look elsewhere, which is likely what led him to a due diligence call to the Cavs just to see if they'd be willing to consider a swap for James. Though a deal was always a long shot, Kupchak wouldn't have been doing his job if he didn't check.
Eventually, Kupchak and Detroit Pistons general manager Joe Dumars agreed to terms on a possible trade. It was believed to have included Tayshaun Prince and Richard Hamilton, among other pieces. Late team owner Dr. Jerry Buss presented that deal to Bryant, who rejected it because the Pistons were not on his list either.
That meeting started a thaw between the sides. Patience prevailed, and the following season the Lakers traded for Pau Gasol and started a run of three straight Finals appearances, two of which the Lakers won. The Cavs also made a series of trades, won 60 games in 2008-09 and 2009-10, but they didn't return to the Finals at a time when James could have faced off against Bryant.
Barring a shocking Lakers run in the second half, Bryant will retire never having faced James in the postseason, leaving only two regular-season games -- Wednesday, and another in March -- as the final chapters in a rivalry built largely on asking, "What if?"