This story appears in ESPN The Magazine's Feb. 29 NBA Body Analytics Issue. Subscribe today!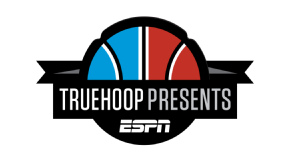 TO THE UNTRAINED EYE, Kristaps Porzingis looked fresh and rested as he walked into the Quicken Loans Arena for a late-December game in Cleveland. And for the first three quarters, he played that way.
But even if the 20-year-old rookie phenom looked good on the outside, on the inside his body was surely a mess. For the past three months, it had been systematically trashed by the NBA's silent killer: its grueling 82-game schedule. New York had just come off a three-games-in-four-nights stretch, which had come on the heels of a three-games-in-four-nights swing through Utah, Sacramento and Portland. Not surprisingly, Carmelo Anthony had rolled his ankle late in a game two nights earlier and was now out.
Sure enough, by the fourth quarter, the hormonal, mental and physical aftershock of the Knicks' schedule emerged into full view. With a minute left, Porzingis, who had scored 23 points in the first three quarters, had yet to score in the fourth and was visibly dragging. The Knicks trailed by four and needed a stop. And with the entire arena on its feet, LeBron James -- coming off a luxurious, if rare, two days of rest -- made his move. From the left corner, LeBron darted toward Porzingis before rising up for a sky-high one-handed slam. Instead of challenging James at the rim, Porzingis ducked away, like a matador. The Cavs would win by seven, with the Knicks mustering just 12 points in the fourth, tying their then-season low.
For the NBA, LeBron's slam was the stuff of dreams: A superstar soaring for a game-clinching dunk is the very thing that sells tickets, spikes ratings and launches Vines. But here's the thing: It almost never happens, and for reasons most people don't realize.
As it turns out, the fourth-quarter dunk is a rare phenomenon. From the 2005-06 season through 2014-15, there were nearly 5,000 fewer dunks in the fourth quarter compared with the first, a decline of 20 percent. In fact, dunks become rarer with each passing quarter: from an average of 1.98 in the first to 1.59 in the fourth. More fascinating: The overall frequency falls 24 percent when teams play on zero days' rest versus one day off, dropping from 5.5 dunks per game to 4.2. The upshot: It took a dog-tired Knicks team on the road against a fresh Cavs squad to produce that James highlight.
It's merely one of a hundred signals that NBA players are exhausted and sleep-deprived. In this case it was to the benefit of the highlight makers. But the evidence suggests that, over the course of a season, all players -- and fans -- end up losing.
"It makes no sense to me," says Dr. Charles Czeisler, director of sleep medicine at Harvard Medical School. "These guys are so extraordinarily talented, and it's a shame that they're being impaired. It'd be like the NBA saying, 'OK, let's see how they do if we starve the players. OK, let's see how they do if we make them all drunk before they play, so everybody has to do six shots before they do the game.' Would anyone in their right minds consider that?"
---
STEVE MAGNESS IS one of the world's top running coaches -- his middle- distance and marathon runners are prepping for the Olympics now -- and a leading authority on athlete exhaustion. There are disagreements among experts in his world about how hard to push athletes, but nobody recommends anything like what the NBA prescribes: four contests in five nights, say -- or 82 in 169 days.
"It's almost ludicrous how often they play," says Magness, who has a master's in exercise science and wrote the book The Science of Running. With so few days off, the restorative faculties of the human body start to shut down. And it's a problem the NBA knows it has. Commissioner Adam Silver recently told reporters in London that "we're becoming more sophisticated about the impact of fatigue on our players and the direct correlation between fatigue and injuries."
But even with a new push by the league to reduce back-to-backs and four-in-fives to all-time lows, there are still 533 back-to-backs in the NBA schedule, far too many in the eyes of Magness, who advises his top Olympic athletes to race no more than once a week.
The problem is mounting. Research from ESPN's Kevin Pelton indicates that stars are more injury-prone than ever. Incumbent All-Stars from 2013-14 missed 19 games on average last season, or about a quarter of the season. Compare that with 2009-10, when incumbent All-Stars missed just 10.8 percent of their games -- or one of every 10 games. The plague of the injured star was evident in the 2015 Finals, when James shot 38 percent sans Kyrie Irving and Kevin Love. And Jimmy Butler, the NBA leader in minutes per game, just suffered a knee injury on the second night of a back-to-back that will keep him out for three to four weeks.
If you survey doctors and sports scientists around the world, the NBA's problem stems in large part from chronic lack of sleep, the body's natural performance-enhancing drug. How important is it? A recent Stanford University study found that shooting accuracy improved by 9 percent and 3-point percentage by 9.2 percent after basketball players spent at least 10 hours in bed for nocturnal sleep during a five-to-seven-week period. "We get this nice big surge of testosterone and human growth hormone when we get into deep sleep," Magness says. "The longer the deep sleep phase gets, the more HGH and testosterone you produce."
Magness describes a war between two biomarkers in the body: testosterone and cortisol. The more testosterone, the better; it's the anabolic steroid that promotes muscle growth and recovery. Cortisol, though, is a stress hormone that parachutes in when the body is breaking down. As cortisol levels rise, the body signals that it's in distress and dispatches ambulances and firetrucks to fix the damage. In October and November, he says, NBA athletes show strong testosterone-to-cortisol levels. But as the season grinds on, the ratio flips: "As your body flip-flops into 'not being able to repair itself' state, your immune system can't keep up; it eventually taps out."
Magness has seen this firsthand: It's common for marathoners to stay healthy all during training and then get sick a week or two before the race. "Because they cooked it just a little too hard."
In early January, the NBA's ironman, Clippers center DeAndre Jordan, missed his first game since 2011. The DNP was due to a bout with, of all things, pneumonia, to which Magness quips, "Yeah, exactly."
There's a reason, after all, teams play three points per 100 possessions worse on the second day of back-to-backs. And even worse when they play four games in five days. "Basically, it makes the body a mess," Magness says. "What happens when you play 82 games in a 160-day stretch is you don't give your body time to repair itself and get ready for the next go-round. It just kicks into this stage where it can't keep up with the demands."
---
IT'S BEEN ALMOST A YEAR since Chris Bosh's diagnosis of a pulmonary embolism -- a blood clot in his lungs that forced him to miss much of last season. Fresh off scoring 18 points in a win over the Hawks, the 6-foot-11 Bosh is slumped deep in the red leather chair in front of his locker, trying to illustrate what air travel is like for him. He says the constant flying contributed to the life-threatening clot that migrated from his calf to his lungs: "You sit so much. You're like this for two hours. If you get kicked, blood just pools up somewhere and you don't move it, it just sits there."
Bosh played for weeks last season with chest pains from the embolism, forcing him to spend days laid up in February in a Miami hospital bed with tubes in his chest. With 12 years of NBA life under his belt, he thought he had the whole travel thing figured out. "Yeah," Bosh says, "until you're in the hospital."
Doctors indicated that being tall and flying frequently -- defining characteristics of NBA players -- were the main contributors to his condition. Other NBA giants have fallen prey to similar diagnoses in recent years, including 6-11 center Anderson Varejao in 2012-13 and 6-9 power forward Mirza Teletovic last season. "We got strong hearts," Bosh says, before pointing down to his feet, "but that's a long way away."
Of course, Bosh's case is at the extreme end of the spectrum. For many players, zipping across time zones and being forced to scrape for z's while upright on planes, in unfamiliar beds or folded onto training room couches leads not just to poor basketball but to greater injury risk. Eliminating back-to-backs is critical, says Dr. Michael Joyner, a renowned expert in human performance and physiology at the Mayo Clinic in Minnesota.
Thirty-three years ago, Joyner was in medical school at Arizona -- where he'd run track as an undergrad -- when a sweet-shooting guard named Steve Kerr stepped onto the Tucson campus. It was there -- watching coach Lute Olson turn around the program with Kerr -- that he became obsessed not only with hoops but also with the madness of the NBA schedule. "There's a reason why airline pilots have sleep rules," Joyner says.
No sport spends more time at 30,000 feet than the NBA. Consider that the Warriors will travel an NBA-high 54,000 miles this season, per an NBAsavant.com analysis, twice as many as the NFL's top travel team (the 49ers, who jetted 28,000 miles in 2015, according to Pro Football Reference). Baseball obviously has it worse with its 162-game schedule, right? Wrong: The average NBA team logged 44,214 miles last season; in MLB it was 29,374, according to BaseballSavant.com. Even NHL teams travel less than NBA teams do, averaging about 40,000 miles of flight per season.
---
ALL OF THIS leaves players at risk, particularly the ones who log big minutes. Research shows that risk increases exponentially as minutes rise. NBA empirical data is notoriously scant, but a 1999 study in the British Journal of Sports Medicine found there were significantly more injuries in English Premier League soccer in the 15-minute periods at the end of each half, when fatigue was at its highest.
What's more, there were far more injuries in the second half compared with the first half of matches for both professional (56 percent versus 44 percent) and youth players (59 percent versus 41 percent). A 2010 study in the American Journal of Sports Medicine found that pro soccer players suffer six times as many injuries playing two matches in a week compared with just one match per week. And a 2012 Basketball Prospectus study by Pelton found that the period of playing time when players are most likely to tear their ACLs arrives between minutes 33 and 39. Even the injuries that seem driven by bad luck -- say, turning an ankle by landing on an opponent's foot -- might be avoidable with more rest, as spatial awareness improves with sleep and muscle strength is hardened by rest.
"Timing is off, and when muscles fatigue, they're more likely to tear from overuse," Joyner says. "The things you do easily -- jumping and landing -- become more difficult. You see this with ballerinas and ice-skaters; you miss your jumps because you land weird. And that's when you turn an ankle and twist your knee."
In fairness, the NBA has shuffled the schedule to reduce the number of back-to-backs. "We have more people than ever looking at the impact of the schedule on injuries and analyzing how we can potentially make it better," a league official says. In 2014-15, the Blazers traveled an absurd 64,576 miles. The league shaved 12,000 miles off that this season, thanks to a fancy algorithm implemented by the NBA's analytics guru, Jason Rosenfeld.
But Portland fans might argue that the schedule tweak was too late. Although correlation does not equal causation, former Blazers starter Wes Matthews, in the midst of a breakout season, ruptured his Achilles on the second night of a back-to-back in March, ruining his season and setting off a personnel chain reaction that led to this season's franchise rebuild.
---
ON FEB. 12, Silver will host a gathering of owners and power brokers at his All-Star Tech Summit in Toronto. At the main panel, the literature boasts, health and analytics will be the focus: "We'll explore how technology is rapidly improving the game of basketball."
Coaches are adapting too: The number of players averaging 35 or more minutes per game stands at 21 this season, down from 58 a decade ago. But DNPs and scheduling algorithms can only do so much -- at a certain point, more rest means fewer games, which means fewer events to sell tickets to and broadcast.
It's clear, for now, that the league is not ready to take up the hard work of getting the owners and players to consider more profound changes. "It's not a conversation that is being had," Silver told Mike & Mike in June. "We've had an 82-game regular season for almost 50 years." A league spokesman affirms that thinking, noting that there's "no definitive evidence to this point that fewer games would mean a lower rate of injury -- and therefore, not sufficient evidence to consider a big structural change."
To researchers, the evidence is clear: Players are overworked. When presented with stats showing that dunks trail off as the game progresses, Joyner audibly giggles. He points out that the legendary Oscar Robertson famously never dunked in the NBA, despite being 6-5 and averaging a triple-double one season.
"Oscar Robertson is the id of NBA players," Joyner says. "The body is telling the NBA player what Oscar's mind told him: Don't bother to dunk unless there is a desperate reason to do it. In a long season like the NBA's, why do gratuitous stuff that can ruin the body?"
The Spurs, no surprise, have already gotten that memo. Between 2005-06 and 2014-15, they dunked at a rate of almost half the NBA average, registering 567 dunks fewer than the next-lowest team, the Pacers. "It's just easier to save energy and not do it," says Spurs guard Danny Green, who believes his team's style helps reduce injuries.
Indeed, the Spurs have been ahead of the curve on injury prevention and are leading the way on body monitoring and controlling minutes. Research by Jeff Stotts of Rotowire.com found the Spurs have lost 995 games due to injury since 2005-06, the lowest number in the NBA. And therein lies the NBA's great contradiction. The Spurs are boring, in part because they play below the rim but also because they manage the 82-game grind with strategic rest. What ruins the body is also what sells, but as Spurs forward Kawhi Leonard says, "We're not trying to put on a Globetrotter show."
Flash back to 2012, when then- commissioner David Stern fined San Antonio $250,000 for holding Tim Duncan, Manu Ginobili, Tony Parker and Green out of a nationally broadcast game in Miami, the finale of a six-game, nine-day road trip. Coach Gregg Popovich defended his move before the game, calling it "pretty logical." According to Stern, Pop's decision to send the players home early ran "contrary to the best interests of the NBA."
The clear verdict from science, though, backs Popovich. Turns out, the thing that runs contrary to the best interests of the NBA is its own schedule.