This story appears in ESPN The Magazine's Feb. 29 NBA Body Analytics Issue. Subscribe today!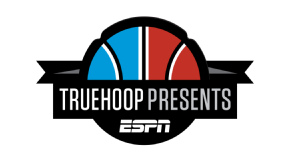 NO ATHLETE AGES well. Time always wins, all too quickly, and injuries and wear and tear expedite fate. Which is why, on a mid-November night after a win over Detroit, Kobe Bryant teeters on the edge of collapse. The Lakers icon stands before his Staples Center locker, swallowed by a media mob, shuffling his feet, shifting weight back and forth several times during a seven-and-a-half-minute session. His expression reveals nothing; no contortions or grimaces. But he seems uncomfortable. Often, before the media, he is as still as a statue. "Right now, I'm barely standing up," he says, plain-faced, his voice low. "My back and my legs, man -- it's killing me."
The 37-year-old just added 36 more minutes to a career log that's north of 56,000, a total greater than all but two players in league history: Kareem Abdul-Jabbar and Karl Malone. And while that figure includes the postseason, it doesn't count the preseason or international competition -- FIBA in 2007, the Olympics in 2008 and 2012 -- nor does it factor in god knows how many practices, nor the offseason hours when Bryant forced himself to make up to 1,000 jumpers every day. If you tally everything up, Lakers coach Byron Scott guesses Bryant has played the equivalent of nearly three decades in the NBA. And if you consider that the average NBA career is 4.8 seasons, you begin to appreciate the outright pain Kobe now endures, 10 games into what is officially his 20th campaign.
"I'm not looking forward to walking to the car right now," Bryant says before the media mob breaks up. "Seriously."
---
THE GROUP EFFORT to push Kobe Bryant to the court this season is done for reasons that are far more complicated than they first appear.
It all begins with a dedicated army of physical therapists, massage therapists and trainers that battles daily to keep him upright with methods both high-tech and low-grade. A mini jackhammer known as the Raptor, which came on the market in December 2015, is used to blast through Bryant's scar tissue at 3,600 percussions per minute, to shake his muscles awake. A vibrating foam roller known as the Vyper, first available in 2014, helps his sore muscles relax. Before every game, a soup made from bone broth rebuilds his battered joint surfaces. After the final buzzer, a low-sugar chocolate milk aids his muscle and tissue recovery.
If there's time before a game or after, Bryant's Fusionetics therapist, Michael Oviedo, who blends preventative therapy with cutting-edge technology, completes a 10-point range-of-motion assessment, from big toe to shoulder. Using something called a goniometer, Oviedo measures whether Bryant's ankles bend at least 20 degrees, the optimal target; if they don't, Oviedo massages the soft tissue around the guard's ankles and into his calves, relaxing the muscles until he can move as desired. As Oviedo takes measurements, he punches his findings into the Fusionetics app on his iPad, which spits back suggestions on treatment.
At every turn, Bryant is stretched, kneaded and evaluated, sometimes by his own neuromuscular therapist, or one of his two chiropractors, or his "active-release" therapist, or one of his several "stretch professionals," or his personal strength and conditioning trainer.
Longtime Lakers trainer Gary Vitti worries most about Bryant's Achilles tendon, but not the left one he ruptured in April 2013. That one, Vitti says, "is probably stronger now than what he was born with, because they reinforced it and there's all that scar tissue in there now." But an Achilles injury changes one's biomechanics, one's gait, altering the workload on the other Achilles, which, in Bryant's case, is now strained. His right shoulder is also sore -- the same one on which he had surgery to repair a torn rotator cuff in January 2015. Bryant can't even feel that shoulder some nights. During his final game in Boston in late December, for instance, he daggers a 28-foot 3-pointer with 1:40 left and will later admit he actually leaped forward to help propel the ball toward the hoop. "Thank god," he whispers to himself when it swooshes through, grateful that he made it and also that it reached the basket, unlike so many of his long-range shots these days.
"I lay down in bed sometimes, it just aches," Bryant says of his shoulder. He'll prop it up with a pillow, lie on his side. Sometimes, nothing works. "Nights like that, it's pretty tough," he says. Only so much can be done, and at this stage of his career anything can go wrong.
"Every time he goes out there," Oviedo says, "I'm always praying that he comes back off the court."
In part because of this, Bryant never practices anymore. In fact, he completed his last full practice months ago, not long after the season began. He now spends his off-days in "treatment," getting massages, or stretching, or plunging into tubs of ice-cold water, or lifting free weights, or pushing resistance bands or running on a treadmill to keep his legs limber. The level of care and scrutiny he receives ascends to the rafters, where, during games, SportVU cameras capture the movements of every player, the ball and the officials 25 frames per second. The data is then fed into a formula devised by the Lakers' training staff that charts player health/performance by rating them in zones: green (good), yellow (caution), red (danger). Even though Bryant has been among the team's minutes leaders, he has been in the red only a few times, according to Scott. However, Bryant hasn't been in the green much either. Instead, he lives in the yellow: not good, not bad, but always on the edge.
---
BRYANT CALLS HIS dizzying routine his "all-day process," and it is so much a part of his life that he has "learned to love it." Those around him understand what's at stake, why they're doing all this -- for his season-long farewell tour. "Every game, it's about Kobe," says Lakers GM Mitch Kupchak. "Even when he doesn't play, it's about Kobe." The outcomes are largely irrelevant. His teammates are largely irrelevant too, even more so than usual. The focus is Bryant. He has even hired his own film crew -- up to a dozen travel to every game -- for a potential documentary and launched a "HeroVillain" marketing campaign with commercials that air on the JumboTron.
It can be a painful spectacle to watch. Through the All-Star break, Bryant was shooting 35.0 percent from the field, last in the NBA. He was shooting 27.7 percent from 3-point range, second worst among league qualifiers. ESPN's real plus-minus had him 79th out of 80 qualified small forwards. As ESPN's Tom Haberstroh wrote in December, Bryant's decline from age 34 on -- after he ruptured his Achilles -- has been dramatically sharper than that of his peers. In fact, Bryant has actually contributed a negative number of win shares over the past three seasons: minus-0.7. That figure will likely worsen as his minutes pile up this spring.
His ugly play shows itself on even the most celebratory of nights. In early December, in Bryant's hometown of Philadelphia, the hallways of the Wells Fargo Center swell with familiar faces, including ushers who baby-sat him years ago. The crowd teems with purple and yellow jerseys, Nos. 8 and 24, and plenty of maroon No. 33s, the jersey he wore at the tony Lower Merion High School just outside Philly. A thunderous ovation greets him during player introductions, followed by deafening chants of "Ko-be!" and "M-V-P!" It's a hero's welcome, and in the first 76 seconds against the 76ers, Bryant gives his hometown a show. He nails a 25-footer, then a 26-footer, then a 28-foot bomb, a defender in his airspace. The Wells Fargo Center turns into a madhouse: Kobe Bean Bryant has turned back time. He looks surgical, spry, good as new. In that moment, he can even sense, as he later recalls, the players guarding him wondering, "Holy crap! Is this going to be an 81[-point] situation?"
Nope. It's a glimmer, gone as fast as it arrived. Bryant misses 18 of his final 22 shots, including 12 of 13 from beyond the arc. He ignores his teammates, firing whenever, wherever, desperate missed shots that become viral videos. He even laughs after a pair of second-quarter jumpers fail to draw iron. He shoots the Lakers into a loss against the 0 -- 18 76ers, sarcastically calling his performance "beautiful basketball."
Scott, Bryant's former teammate, says there will simply be nights when the Lakers have to "live and die" by Bryant's shooting. "You just hope," Scott says, "that you don't die too much."
Why exactly do the Lakers enable this? It's not just about allowing one of the game's greatest to exit on his own terms, whatever they may be. Bryant's presence helps keep the Lakers' despair under the radar, helps justify sky-high ticket prices and helps buoy ratings, which is key because the team's 20-year, $3 billion deal with Time Warner Cable hinges on ratings, a source told ESPN in 2014. This season, with the Lakers on pace for their worst record ever, Kobe is the only reason to tune in.
Even still, through the end of 2015, the Lakers held a 1.68 rating on Time Warner Cable SportsNet, the lowest in franchise history. Meanwhile, the Clippers pulled a 1.15 on Fox Sports' Prime Ticket, marking the closest the teams have ever been in local ratings, the Los Angeles Times reported. The Lakers have long dominated their market, but it's slipping through their fingers. They can't afford for Bryant to sit.
But the Lakers are playing a bigger game than stanching the ratings bleeding. At the top of the 2016 draft is LSU freshman phenom Ben Simmons, a once-in-a-decade player. To give themselves the best shot to land him on May 17, the night of the draft lottery, the Lakers have to lose. A lot -- as much as the very publicly tanking 76ers. Viewed in this light, Bryant's terrible play against the league-worst Sixers was, actually, excellent for business. That's the greatest irony of his daily ordeal. Bryant's desire to keep playing and keep shooting -- cast as the selfish acts of an egoist who can't let go -- ensures defeat, and thus helps the team.
Which is all the more reason to knead and stretch and pull him, if necessary, onto the floor. Scott, perhaps saying more than he realizes, volunteers that no matter how much Bryant struggles this season, he will "never, never, never" bench him. "That's not an option whatsoever."
After all, every minute Bryant plays is its own little victory.