This story appears in ESPN The Magazine's April 11 Warriors Issue. Subscribe today!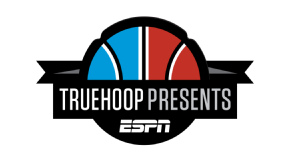 ON THE AFTERNOON of Game 1 of the 2015 NBA Finals, when many Golden State Warriors would normally be recharging with their usual midday naps, the team's group text thread is blowing up.
Anyone get a nap?
Not a chance.
Same.
It's the final-act opener of a season-long chain that includes every player on the roster, from 1 to 15. Someone posts a goofy Instagram pic to a chorus of ridicule. Someone else organizes a group dinner on the road. But what all season has been an outlet for running jokes and logistical planning is today a channel for collective anxiety. Not a player on the roster has set foot on an NBA Finals court, and everyone's central nervous system is making sleep an impossibility.
The Finals are screwing with the Warriors. By the NBA's decree, practices typically held at their facility above the convention center in downtown Oakland have been relocated to Oracle Arena to accommodate the media. The three courts and eight baskets downtown have been contracted to a single floor.
"Before Game 1, you realize it's different," says Steph Curry, whose status as the world's finest shooter is as much a product of his devotion to routine as it is to any divine gift. "Our whole routine was changed. At home, you have a specific process leading up to a game. We have shootaround at the practice facility. You go home, you go to the arena. The next day you have practice here, you watch film, do all that for the whole season. Even throughout the playoffs, it doesn't change. In the Finals, everything changes."
What was once a modest media contingent of local affiliates, a couple of radio mics and a handful of beat writers has swelled to a nation-state. The Warriors are a congenial, comparatively smiley bunch, but yeesh, when did this happen?
It's little surprise, then, that Game 1 turns out to be a jittery first date. The Warriors can't hit a shot in the first quarter. Klay Thompson and Draymond Green hunt for looks, but finding good ones in the structure of the offense -- and even in transition -- proves difficult. The Dubs recover, locking in defensively and inducing 38 shots from LeBron James and 31 from the Cavs beyond the arc, where Cleveland hits only nine. The Cavs' body count mounts, as Kyrie Irving goes down with a season-ending knee injury. And in OT, as the Cavs fail to score on their first 10 possessions, the Warriors escape 108-100. Still, something is off for the Warriors. And James, playing in his fifth straight Finals, plans to exploit it. "It's up to us now to look at the film, watch and make some adjustments and be ready for Sunday," James says.
---
ADJUSTMENTS IN THE NBA exist on two planes -- tactical and mental. In LeBron's language, there's the "need to do" and the "be ready."
The first requires mechanical precision -- how does a scoring point guard respond to heavy pressure, with two large defenders rushing him as he tries to get to the spot on the floor where he can exact the most damage? The "be ready" portion is often tougher, more ethereal. It's concentration amid chaos, and conquering it in the first two games of your Finals career in front of your greatest admirers is, for these Warriors, like trying to meditate on an airstrip. "When the game starts, you try to approach it as just a normal regular-season game so you can feel free, but the vibe in the arena is different," Curry says. "The celebs sitting in the front row. There are all kinds of different variables."
And if the variables Curry faced in Game 1 were algebra, Game 2 is advanced calculus. As Matthew Dellavedova fights over screens to maintain contact with Curry, a second Cavs defender lies in wait. In the second half, the Cavs keep Curry guessing, switching coverage to keep a body on him at all times. Curry looks uncharacteristically befuddled and tentative. Eight minutes in, he swings around a double screen on the weakside perimeter, Cavs big man Tristan Thompson playing Wile E. Coyote in pursuit. We've seen this reel a thousand times, with Green tossing a strike as Curry clears the second pick. As Curry catches the pass, there's a good 7 feet between him and Thompson, who's still navigating around Andrew Bogut. Typical Steph would get the shot off before Thompson recovered, but this Steph pauses to examine the equation. There's a tentative jab step with his left foot, a jerky pullback. A fake with no hard sell, then a second thought. By now, Thompson has found his footing and challenges the shot, which falls short. It's Curry's second miss tonight. There will be 16 more, along with six turnovers.
"There's this extra factor you have to focus on," Curry says, describing the mental static of the playoffs. "Just like normal, you have to worry about your matchup -- does he go left or right, which way does he go, how you're getting your shots off, what's the game plan. Now you have another variable, which is, How do I shut my mind off from everything else? It plays with you a little bit."
Green is in the same bind as Steph -- driving into three bodies, lobbing a pair of slippery alley-oops way out of the strike zone, trying to speed-read the Cavs' defense but seemingly always a sentence behind.
""We weren't ourselves at all," Green says. "Me catching the ball and not shooting, not having confidence, or Steph not being Steph. We just weren't being us.""

Draymond Green
The Warriors drop the game in overtime, their effective field goal percentage of 44.6 percent marking only the fourth time all season they've finished below 45 percent. More than half their 3-pointers come off the dribble outside the flow of their breezy, ball-movement-centric offense.
"We were caught in that first experience of the Finals," Green says. "It's different. Very few things in life do you just adjust like that ... " Green snaps his thumb and middle finger as a point of emphasis. "I think we were in that adjustment period where we kind of knew what was going on but couldn't shake it right then."
The series is tied at one win apiece, but the Warriors are faltering -- like a student who has studied for weeks for a final exam but freezes the minute he sits down to take it.
---
STEVE KERR HAD seen it coming. He remembered his first trip to the Finals as a player in 1996 as overwhelming -- the scrutiny, the disruption, the glare. Pro basketball is about body memory, about routine, about applying familiarity into practice. Lose track of your routine and you can lose track of your principles. Lose track of your principles and the opponent's game plan can fill the vacuum.
"LeBron, with his Finals experience, I think he had those guys ready to grind us out," Kerr says. "He knew how they had to beat us, and it was through a grind. It couldn't be a shootout, and they got us into their tempo. We were not getting good shots because they bottled us up."
The Cavs tighten that vise in Game 3. Curry sticks a pull-up 3-pointer off the dribble 90 seconds after tip but is shut out for the rest of the first half. In the final possession of the first quarter, he gets a "solo": clock ticking down, his teammates staggered across the baseline like a backing band. This is by Kerr's design, but ever the collaborator, Curry wants help. He summons Andre Iguodala from the left corner to liberate him from the rugged defensive stylings of Dellavedova, who's been gnawing on Curry's ankles since the ball went up.
Iguodala glides up to give Curry a route to his left, then fades to an open spot to Curry's right. That's where Steph wants him for the pass, but against the two-headed, four-armed pressure from Dellavedova and Mike Miller that pushes him back to half court like a riptide, that pass is swatted by Miller, who follows the carom with a dive, poking it ahead to Dellavedova.
"I'd been trapped all season," Curry says. "But in the Finals, everything is amplified."
The pressure of two defenders feels like four, and a pass Curry has made a gazillion times feels like hurling a whiffle ball against a headwind across San Francisco Bay.
All night, the Cavs' assault persists, Dellavedova getting into him one-on-one, two Cavs defenders committing every time the Warriors send a pick for Curry. When the Warriors offer him a double screen up top, the Cavs commit three to Steph Patrol. This is what traffic geeks know as the Iron Law of Congestion -- build more space for vehicles and traffic will actually increase. The more lanes the Dubs try to carve out for Steph, the more Cavaliers fill them.
Green's playmaking has served as Curry's pressure release all season, but Green is having an equally tough time with his own youthful indiscretions: poor decisions, ill-advised shots, missed opportunities. In the second quarter, Steph gets trapped by two defenders and finds Green rolling to the hole, setting up one of those signature Warriors four-on-threes that turn the court into a turbocharged game of whack-a-mole. Green has room to shoot in rhythm, space to drive and dish, a diving Bogut and two snipers on the weak side being checked only by J.R. Smith.
This is a thing Green usually lives for, but now he seems paralyzed by choice. He takes a single dribble, then slows to a stop and sends it back out to Curry for a reset. Another two-man game with Steph, another contested pass to Green against pressure. With the fuse about to blow, Green clanks a 3 off the front rim.
"We weren't ourselves at all," Green says. "Me catching the ball and not shooting, not having confidence, or Steph not being Steph. We just weren't being us."
The third quarter ends with Cleveland up 72-55, the Warriors' lowest point total of the entire season after three quarters. The Cleveland crowd roars. Curry makes the long walk, head down, mouthguard in hand, to the Golden State bench.
As Curry crosses half court, David Lee extends his arm and palm. Lee, sweat-free in a white T-shirt, has played all of two minutes and 47 seconds in the series. Curry sees him only peripherally, but they connect.
---
EXACTLY A MONTH to the day before their flat Game 3 performance in Cleveland, the Warriors had gone down 2-1 in their Western Conference semifinal series to the Grizzlies. After the loss, Green had offered a prediction of the next-day chatter:
"They're a jump-shooting team. Jump shots are flawed. All that stuff's going to come out now."
Last season's grit-and-grind Grizzlies were the perfect vessel for "all that stuff." In a league in which space and speed are all the rage, Memphis was a ghost of basketball's past, when good teams exerted themselves over their opponents. The Grizz feature two honest-to-goodness big men in Marc Gasol and Zach Randolph. Their starting shooting guard, Tony Allen, converted a total of 11 3-pointers all season. Klay Thompson can find 11 3-pointers lying around in the seat cushions of the Warriors' team bus.
For the prior two games, the Grizzlies had sent those big bodies at Curry as he turned the corner on high screens. Memphis would yield some real estate inside the arc but had deemed the area behind the 3-point line a no-fly zone. Curry had hit only a pair of bombs in each game, and the team had sunk only six of 26 attempts for the second straight game.
And Green was right, all that stuff had come out. Like every mighty institution, the NBA has its self-appointed guardians, those who believe that experience and tradition trump all. To them, the first three games of the Grizzlies-Warriors series had exposed the callow party crashers who want to turn the NBA into a slick video game.
The next morning, Phil Jackson had fired off this piece of Twitter-freude:
NBA analysts give me some diagnostics on how 3pt oriented teams are faring this playoffs...seriously, how's it goink? [sic]
One morning show posited that the fleshy Randolph was too big for Green. Other traditionalists lathered in I-told-you-sos. The Jurassic Period wouldn't go quietly. Everything that had made the Warriors transformative -- the reliance on new ideas, the belief that an elite defense can deploy smarts in lieu of size -- had made them fallible.
That night, Green had lured Curry from his room at the Westin to join him, Festus Ezeli and Lee for a bite at the Blues City Cafe, a late-night haunt on the western end of the Beale Street drag. There wasn't much shoptalk. Green just wanted to extricate Curry from his hotel room, where, he sensed, that static in his head was buzzing hard.
The next day, over coffee, Kerr asked assistant coach Bruce "Q" Fraser what message he felt the situation demanded. Fraser felt Kerr should reach into his memory as a five-time champion and offer his players a historical -- but personal -- reference point.
Kerr was well aware of the old guard's orthodox position that a team has to first experience suffering and disappointment on the threshold of greatness before it can achieve it, but he didn't want the Warriors to have to endure that. And drawing on his own playing days just wasn't his thing.
"He never likes to talk about himself or the Bulls years unless asked," Fraser says. "But the team needed some belief."
After Kerr reeled off a catalog of moments when those championship teams had encountered adversity, he asked Fraser which episode he should recount at the team meeting later on. "All of it," Fraser replied.
Kerr's pep talk, needless to say, had worked. But now, in Game 3 of the Finals, a month after the Warriors' resuscitation in Memphis, the jump-shooting neophytes are getting stiff-armed by Matthew friggin' Dellavedova. The combination of this glorified rugby player and a second defender clearly has Curry off balance.
But as Curry takes the floor in Cleveland to start the fourth quarter down 17, he conjures up the Memphis series. In those final three games against the Grizzlies, Curry had made a pivotal adjustment, one that on the surface seems counterintuitive: patience through aggressiveness.
To activate this plan now, all Steph needs is a dance partner.
---
"DAVID LEE CHANGED the series in Game 3," Green says. "When he went in in Game 3, that's when the whole thing changed."
Earlier that day, as the Warriors had moved from the tunnel onto the Quicken Loans Arena court for the shootaround, Kerr had sidled up to Lee. "He said, 'Hey, be ready. We're going to need you the rest of the series,'" Lee says. "He tried to overexplain it a little bit. 'In this situation -- ' and I just interrupted and said, 'Coach, no need to explain. I'll be ready if you call my name, and I'll go out there and take care of business.'"
Between Steph's 5-for-23 Game 2 and his 4-for-11 tally so far in Game 3, the Cavs are growing even more confident in their scheme. Throughout the game, Iman Shumpert's gangly limbs have been trip wires for Curry. But now Lee's on the floor, and he sets the first high screen of the fourth quarter for Curry. Before Lee can even plant his feet, his man, Timofey Mozgov, has forgotten about him. As it's been all series for the Cavs, Mozgov is concerned only with bottling up Curry. Lee is only nominally his man.
In response, Steph does something he hasn't really done since the Warriors wiped the floor with the Rockets in the conference finals: He dishes the ball before Mozgov reaches his doorstep.
Use anticipation as a weapon.
There's no wait-and-see-what-I-can-do-against-the-trap, no keeping options open, no contingencies of any kind. Just pass the damn ball.
Now Lee has it in space, with paint underfoot. It's three-on-two basketball, Leandro Barbosa to his right, Iguodala to his left, each parked in a corner, with LeBron and James Jones the only gold jerseys between them. A single dribble by Lee, half a turn, then a kick-out to Iguodala for the wide-open 3-pointer.
It's so easy, such the obviously right basketball play, so fundamentally who the Warriors know themselves to be against ball pressure. This is the pair of ruby slippers they've been wearing the whole time.
"Something ... changed in that fourth quarter. And afterward, a lot of us were waiting to get to Game 4 shootaround.""

David Lee
A minute later, it happens again: the instantaneous pass against a blitzing Mozgov, this time with Lee driving to the hole against a more cautious Cavs back line more mindful of the Warriors' shooters. It's a goaltend by Cleveland, and an and-1, and a 17-point lead is down to eight.
Dellavedova returns, he being the NBA MVP's kryptonite: Curry didn't hit a shot in eight attempts against him in Game 2 and had sunk only two here in Game 3. But now the dance music has changed. Curry plays a reprise of the previous two songs -- a pass to Lee moving into open space ahead of the pressure. When Shumpert leaves Barbosa to bump Lee in the lane and Barbosa sneaks to an empty spot under the hoop, it's all over.
"Steph and I had run so many successful pick-and-rolls, just as Draymond and he do now," Lee says. "We've seen [the trap] so many times, and it was something we'd had so many conversations about. 'All right, what are we going to do when it happens?' Does Steph try to dribble through and split the double-team? Do we not run pick-and-rolls? Do we put Steph off the ball and let Andre be point guard and run Steph off of pin-downs and things like that? And really the answer was, 'Steph, you get rid of the ball and you have four-on-three on the back side.' And once you burn them two or three times, then the team is like, This isn't worth it anymore."
True enough, the Cavs call off the dogs on the next possession and opt to switch on future pick-and-rolls involving Curry. Now, rather than contend with a pair of defenders, Curry inherits only the big man following a high screen. It's a capitulation by Cleveland, its hand forced by the smooth duet orchestrated by Curry and Lee.
The Dubs storm back. They close to within a point inside of three minutes left after Curry gives up the ball against pressure to free himself, only to get it back off a down screen for a rhythm 3. But despite it all, the Warriors fall, with Mr. Kryptonite answering Curry's shot with a lurching floater-and-1 and diving to the floor for a crucial loose ball a minute later to secure possession for Cleveland with under a minute remaining.
The Warriors fashion themselves a little-things team, and these hustle plays by Dellavedova eat at them. But the strategic revelation lingers. They've rolled out their soft opening in the loss. "After Game 3, Steph and I did media postgame," Lee says. "And I remember going up on the podium and one theme was that everyone sensed a real shift, that something ... changed in that fourth quarter. And afterward, a lot of us were waiting to get to Game 4 shootaround."
---
THE DUBS STILL have some toxins to sweat out before they take the floor again. Inside the visitors' locker room before off-day practice, Green holds one of his emotional revivals as Kerr addresses the team after watching film.
"I interrupted [Kerr]," Green says. "I just said -- and if you recall I went to the media and said it -- 'We're being soft. We're not being who we are. Matthew Dellavedova is getting loose balls. Why is Matthew Dellavedova getting loose balls and we're not? Why is he the first to the floor? Why do they have three people on the floor and we have one? What that says is that they want it more. Do they really want it more?' I told the guys, 'We're playing soft. Right now, it's my fault. I'll get 10 [loose balls], but we're going to get every loose ball. And when we get every loose ball, they don't stand a chance.'"
At the shootaround the next morning, Kerr announces a decision the staff has been mulling for a while, first prompted by Nick U'Ren, special assistant to Kerr: a new starting lineup featuring Iguodala in place of center Bogut.
It will be months before anyone will refer to this as the Lineup of Death or declare it the defining statement of who the Warriors are. The five-man unit of Curry, Thompson, Barnes, Iguodala and Green has, to this point, played together a mere 102 minutes in the 2014-15 regular season and 62 minutes through the first 18 games of the playoff run before it takes the floor for the opening tip of Game 4 in Cleveland.
But from this moment forward, this particular lineup is neither just small-ball (though it is undeniably small for an NBA unit, with no player over 6-foot-8) nor a "shooter's lineup" (though it's unquestionably one of the most efficient shooting quintets in history, with a true shooting percentage this season of 76.9 percent, outscoring opponents by an absurd 47.1 points per 100 possessions). It's the Golden State Warriors at their most entertaining -- and lethal.
"I thought a lot during that [Finals] series about my experience as a broadcaster covering Oklahoma City and the Spurs in 2014," Kerr says. "We play a lot like the Spurs did. And Oklahoma City was able to bottle them up because the Spurs were starting two bigs with Tim Duncan and Tiago Splitter. When the Spurs changed things in the series, they won. They went small. It opened up the floor. That series reminded me a lot of our series because we just couldn't get the spacing we normally get. It was Nick U'Ren's suggestion to start Andre. We had been considering starting David. The more we thought about it as a staff, we liked the idea of Andre."
The morning shootaround is a light affair. The Warriors move through their routines, with some extra space for Curry, who the coaches sense needs a closer approximation of his game-day routine. A few guys play some one-on-one with some extra mustard. At one point, there's a succession of half-court heaves.
"When we got onto the court, it was like we were 3-0 and about to sweep," Curry says. "It was the most relaxed, loose environment that I can remember. You would think that if we were down 2-1, everyone would kind of tighten up and we'd feel anxiety in that situation, but we responded with the exact opposite. I think everyone had Memphis on their mind."
---
WHAT LEE AND others sense after the Game 3 loss is a collective realization: The Warriors owe nothing to history. The idea that a five-man unit with no conventional big man -- and the jump shot as its favored weapon -- can win an NBA title has forever been blasphemous. But down 2-1, heresy is the new playbook for the Warriors. If they pull this off, they won't have just beaten the Cavaliers in a series; they will have ended one of the most enduring myths in basketball.
Ironically enough, despite all that, the Warriors fall behind 7-0 in Game 4, but Kerr's motion for a timeout barely two minutes into the game isn't taut. In fact, the Warriors' last couple of possessions have been good-looking, and the last one -- a nifty two-man game between Curry and Green that yields a pass from Green to a wide-open Iguodala in the left corner -- was gorgeous. The shots aren't falling, but they're true. The Dubs just need to find some gravity.
And then they do. That same high screen by Green for Curry starts to find all kinds of treasure: a little floater in the lane off the catch from Green, a silky 3 from Barnes alone in the corner. Then they run it at an angle that gets Green a drive to the hole.
"That's us," Green says today, looking at a clip of that patented Curry-Green pick-and-roll. "Steph draws two, and you make a play. That's the beauty of what we do. I can throw it with my eyes closed. Now, whether it would be a good pass or not? I don't know if it will be on the money, but I know there's somebody open."
As the Warriors build their lead in Game 4, the carousel never slows. With little disparity in size among the starters, the exhibition is a confluence of skill, speed and instinct -- positions be damned. The Cavs modulate their pressure, but the Warriors find leaks on the back side. As the Cavs become more cautious, the Warriors attack their hesitancy.
"I think that first quarter, we bottle that up and do that for the rest of this game and two more games, we're going to be champs," Curry says, recalling his mindset as Game 4 unfolded. "You can trap me and try to take the ball out of my hands on the pick-and-roll up top, but I'm giving up to playmakers, whether it's D-Lee or Draymond or Andre, and we've got two other guys in the corner who can shoot, another who can finish. Once we got clicking and I start making shots again, it was too hard to stop us."
That new starting unit? It would go on to outscore Cleveland 107-87 in 49 minutes together the rest of the series. And exchange Barnes or Thompson for Livingston or Lee and the results hold. A defense bereft of size must, by necessity, ratchet up its activity such that the Warriors never seem small. Mozgov produces big numbers for Cleveland in Game 4, but the Warriors consider this an affordable price to play the remainder of the series at their pace with the personnel that allows the team to be the best version of itself. The Warriors outscore, or equal, the Cavs in eight of the next 10 quarters on their way to defeating Cleveland by a combined 42 points in Games 4, 5 and 6.
"I don't think we were out to prove anything so much as we found a formula that worked," Fraser says. "At the beginning of last season, there were a lot of coffee meetings where we would think aloud. Do we run triangle? How long would that take? Do we play a little bit more like San Antonio? But we don't have scoring in the post to the extent they do. How do we let Steph have his freedom? Do we play out of the post? We don't want to play isolation. This is what we think fits this team best."
The Warriors don't regard themselves as revolutionaries -- a championship banner is sufficient affirmation, thank you. But a scheme regarded as gimmickry is now a blueprint, developed in Phoenix and San Antonio and Miami, perfected in Oakland. When the Warriors first toyed with the Lineup of Death, it was as a next gear, dictated by matchup or need. But over a six-day stretch last June, that novelty transformed into a new standard.
---
ABOUT FIVE MONTHS later, Luke Walton patrols the sideline for the 13-0 Warriors while Kerr hangs out in the coaches' area adjacent to the locker room, still nursing himself back to health after two back surgeries. It's a tight first half against the Bulls, and the Dubs have hit only one field goal in the past four minutes.
Golden State is building on its resolve to use the Lineup of Death whenever -- and against whomever -- but it still takes some getting used to, particularly for an interim coach. But Walton is increasingly comfortable fielding it pre-emptively, and he sends Barnes in for Bogut to close out the half.
A little drive-and-dish from Curry to Iguodala at the top of the circle for a 3-pointer is followed by vintage Death: A Steph-Draymond pick-and-roll draws the defense in, then Green zips a pass across his body to Barnes, wide open in the right corner. Bucket. Curry caps the half by slaloming through the Bulls' defense off a high screen all the way to the rim.
In three possessions, the Lineup of Death has chalked up eight points.
The halftime horn sounds. The team files through the tunnel and into the locker room, the staff gathering around the oval table in the conference room to debrief the first half. Kerr acts as a sounding board, encouraging Walton to be a freethinker, offering counsel when solicited.
"I love that you went small there," Kerr tells Walton of his first-half adjustment.
"I would've done the same thing."