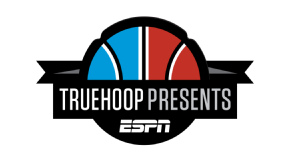 Rick Carlisle was a mere five games into his season with the New Jersey Nets when he fielded a call from head coach Bill Fitch. It was November 1989, and Carlisle, who was 30 years old and nursing a damaged shoulder, knew what was about to transpire. Roy Hinson was eligible to come off the injured list and, Carlisle said, "I was pretty sure when he came back, I'd probably be the one let go."
As he feared, the ever-direct Fitch got right to the point.
"You're waived ..." he told Carlisle, drawing out the words for emphasis.
That prompted Carlisle to embark on his rehearsed speech to thank Fitch for the opportunity, and the encouragement, and the ...
"Wait, I'm not done yet," Fitch barked.
And then -- just like that -- as Fitch snatched one job away from Carlisle, he offered him another, as an assistant coach on his staff.
Twenty-seven years later, Carlisle is one of the most respected coaches in the game, the man who steered the Dallas Mavericks to their first (and only) championship in 2011. He has earned his reputation as a superior tactician who relies on a no-nonsense, tough-minded style, much like his mentor Fitch.
Fitch retired 18 years ago with 944 career wins. He has appeared on the Naismith Memorial Basketball Hall of Fame ballot but hasn't been chosen, mainly because of his career 1,106 losses. Carlisle insists that number is misleading, since Fitch specialized in taking over lottery teams and turning them into playoff teams, which he did in Cleveland, Boston, Houston, New Jersey and Los Angeles (Clippers).
Carlisle points to his former coach's innovative strategies and attention to detail (Fitch was a former Marine Corps drill instructor) as two of his biggest strengths.
"But Bill was also way ahead of his time in terms of video and scouting and helping players get better," Carlisle noted. "There's a reason why Larry Bird has said Bill Fitch is the best coach he's ever had."
Fitch was a Hall of Fame finalist in 2015, but was not inducted. This year, he was not among the names who advanced to the final stage.
Carlisle doesn't want to wait to see if Fitch qualifies the next time around. He wants to honor him now.
Last year, a statue of James Naismith was unveiled outside the Hall of Fame surrounded by circular granite benches, that, for a donation of $150,000 to the Hall's capital campaign, would serve as a permanent homage to the accomplishments of the game's top coaches.
Twenty-nine benches have already been purchased by a litany of college legends, among them Mike Krzyzewski, Jim Calhoun, Geno Auriemma, Roy Williams, Jim Boeheim, John Caliparii, Theresa Grentz and John Thompson. Their benches include their personal signature, their accomplishments, and, in some instances, a nod to those who inspired them.
Carlisle has also plunked down $150,000, but not to tout his own resume. His bench will honor the achievements of Fitch, who gave Carlisle new life in the game he loves.
"Bill has touched so many aspects of our game, it's important to me that he gets into the Hall of Fame," Carlisle explained. "This ensures it."
Fitch said the Hall of Fame has asked for his tie, his shoes, even one of his shirts as he's met various milestones throughout his career, including winning the 1981 championship in Boston.
"Hell, I left the game naked some nights," he cracked.
After Fitch was informed of his honorary bench, which will be unveiled in the coming months, he fell silent for a moment.
"Rick is like the son I never had," Fitch said. "That son of a gun has developed himself into a very good coach -- an underrated one."
Fitch was also a successful college coach at Minnesota, Bowling Green, Coe College (his alma mater), North Dakota (where he coached Phil Jackson) and Creighton, where he was an assistant coach to a talented young multi-sport athlete named Bob Gibson.
"Put Gibson and Bird in a room to play checkers and they'd kill each other before either of them won," Fitch said.
Fitch, who was tagged with the derisive nickname "Captain Video" by some of his disgruntled players who didn't appreciate his film sessions, said he's not sure why he hasn't been chosen for the Hall of Fame.
"I don't know who is voting," Fitch said. "It must be a couple [of people] I rubbed the wrong way."
While Fitch acknowledged being admitted to the Hall would be a memorable moment, he's more focused on a different injustice. He said when he got into coaching, his official bio listed his birth date as May 19, 1934.
Not true, says the coach.
"I want just one bubble gum card that has my birthday right," Fitch said. "I was born in 1932. Can't a guy grow old and at least get credit for that?"