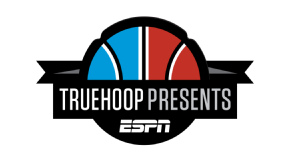 LOS ANGELES -- In early December 2011, Los Angeles Lakers star Kobe Bryant was working out at an Equinox Fitness Club when his phone rang.
Chris Paul was on the line.
Paul appeared to be on his way to Los Angeles to join Bryant in the Lakers' backcourt after the team struck a deal to acquire the MVP-caliber point guard from the New Orleans Hornets.
Bryant said the phone call lasted about 20-30 minutes, and they weren't talking about how many games they planned to win together.
"You know me. My dream isn't to win games," Bryant recalled to ESPN this week. "It's like, 'How many of these titles are we going to win [together]?' Because if we don't win, we're a failure."
"It was crazy," Paul told ESPN this week. "It was exciting. We talked about potentially being teammates and all that stuff like that. Then, in the blink of an eye, gone."
"I knew how competitive he was, and I knew it would be a perfect fit. We just kind of talked about what we're going to do, how we're going to scheme to get things done. Unfortunately, it never happened."

Kobe Bryant on playing alongside Chris Paul
In a move that stunned the basketball landscape, then-NBA commissioner David Stern nixed the deal for "basketball reasons," a term that instantly became infamous among Lakers fans.
"WoW," Paul tweeted in response at the time.
Ultimately, Paul was traded instead to the Los Angeles Clippers, and the rest, as they say, is history.
Paul and Bryant will face off for the final time this week, as the Lakers and Clippers are scheduled to play each other on Tuesday and Wednesday.
Leading up to the back-to-back, both players gave thought to what could have been and believe they would have formed a dominant backcourt duo.
"It worked for the Olympic team and stuff like that," Paul said. "I played in a lot of All-Star Games with Kobe. I don't know how many, but I remember one of them, we said, 'As long as we're both on the same team playing this game, we're not going to lose,' just because we both know how competitive we are."
Bryant agreed.
"When we played together in every All-Star Game, we never f----- around," Bryant said. "It was like, 'Listen, the guys have their fun, but now let's do what we do.' I knew how competitive he was, and I knew it would be a perfect fit. We just kind of talked about what we're going to do, how we're going to scheme to get things done. Unfortunately, it never happened."
All told, Bryant and Paul have played in six All-Star Games together (2008, 2009, 2011, 2012, 2013 and 2016) and were in the Western Conference's starting backcourt four times (2009, 2011, 2012 and 2013). They also won gold together for the U.S. men's Olympic team in 2008 and 2012.
After the trade was called off, both Paul and Bryant went on to earn All-NBA first team the following two seasons. Bryant was second in the NBA in scoring in 2011-12 and third the next season. Paul ranked third in assists per game in 2011-12 and was second the season after. It's tantalizing to think what Bryant and Paul could have achieved together.
Although both players are admittedly alpha males, Bryant believes they could have coexisted, even if they butted heads from time to time.
"Butting heads is fine," Bryant said. "If we didn't butt heads, we wouldn't have won championships. There's different variations of healthy butting heads and not healthy. [Shaquille O'Neal] and I would butt heads in a very unhealthy way, but then we figured out how to make it happen.
"But I think Chris and I are really two completely different players, and where Shaq and I really butted heads was in the work ethic, because his size and injuries prohibited him from working as hard as he could have been working. So what I used to get on him about was that. That's what we really disagreed on -- the amount of focus and physical attention that it takes to win this damn thing. And so Chris and I would never have these issues."
Paul has made his mark with the Clippers, earning five All-Star selections and helping quarterback the franchise to four postseason berths. But for all the success that Paul has had in helping raise a team that has spent decades in the NBA's cellar, Bryant's presence still dominates the basketball market in Los Angeles.
"I don't care what I did when I got here -- L.A. is Kobe," Paul said.
"The big difference is I grew up here," Bryant said. "That's what makes it tough. He was drafted by a different organization, spent a lot of time in a different organization and then came here. For me, it's a rare occasion. Like Magic [Johnson] was drafted here. Magic played all his games here. Myself, I was drafted here at 17 and spent my entire career here. It's different here."
Regardless, the potential pairing of the two dominant guards remains one of the biggest what-ifs not only in Bryant's career and in Lakers history, but also in recent NBA history.
"Things would've been very, very, very different around here," Bryant said, "with two of the most competitive people the league has ever seen."