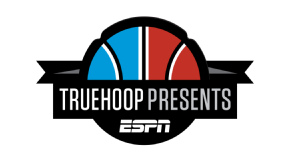 EL SEGUNDO, Calif. -- Los Angeles Lakers coach Byron Scott sat before rows of reporters and banks of cameras Friday, dissecting the worst season in franchise history. Among those tuning in to the broadcast: Lakers general manager Mitch Kupchak, who watched on a flat-screen television mounted in his second-floor office overlooking the practice court where Scott conducted his verbal autopsy.
Kupchak studied what questions Scott faced and what answers Scott returned, prepping himself before facing the same media scrum. But then Kupchak's gaze wandered below the TV to a whiteboard where for years the roster has been written in marker. Every year, names come and go, but one has remained, almost defiantly, for two decades: Kobe Bryant's.
But Bryant wrapped up a 20-season career Wednesday with an astounding 60-points-on-50-shots performance in his final NBA game before retirement. Poetically, he even hit the game-winning shot over the Utah Jazz, after which he addressed the crowd, declared, "Mamba out!" and literally dropped the microphone on the team's logo at half court.
Two days later, Kupchak stared at Bryant's name on the board and thought, "Well, now is as good a time as any to get an eraser." He reached for one, pressed down, and moved from left to right across Bryant's name. Then he lifted the eraser, only to find that Bryant's name remained. "I guess at some point, the marker just stays," Kupchak would say later. But, determined, he grabbed some cleaning spray, and a wipe, and began to scrub.
The process took a while, Kupchak said.
"It wasn't easy, but it worked," he said.
Finally, Bryant's name disappeared. "The name is off the board," Kupchak said.
Kupchak opened his session with reporters by serving up this anecdote. Clearly, in that moment of scrubbing and wiping, he saw the fact that Bryant's name stubbornly refused to leave the board as a metaphor for the way both the Lakers and Bryant have clung to each other for so long, even when it seemed like it was time to part ways.
But Kupchak delivered that tale unprompted, before any questions were asked, almost as if he wanted to make a clear statement right off the top that Bryant was gone and the Lakers were indeed moving on from someone whose presence has dominated the franchise, controlling it as a puppeteer controls a marionette.
Kupchak praised all that Bryant has done for the Lakers and talked about Wednesday's magical performance, saying it exemplified Bryant's fierce will and determination, and that the atmosphere was as good as any he had ever seen, even a Game 7 of an NBA Finals.
"It is too hard to close the book on this chapter," Kupchak said, "but it has come to that point where we have to do it." Now, the Lakers look to life beyond Kobe.
---
THE LAKERS POSTED A 17-65 record in 2015-16, the second-worst record in the NBA and their worst since the organization's first season in 1947-48. But that isn't what most will remember about this past season. Instead, it will be known as the Kobe Bryant farewell tour, when the 37-year-old received carte blanche to control the offense (even more so than usual), along with video tributes, chants, standing ovations, gifts and other tributes.
The team entered the season facing the almost impossible task of striking a balance between celebrating the ball-stopping Bryant and developing promising young players who needed minutes to grow. But Kupchak admitted to ESPN in January what everybody could already see for themselves: Bryant, when he played, ate first; the kids ate leftovers.
"You didn't know what a lot of people were capable of because of the retirement [tour]," said Lakers rookie point guard D'Angelo Russell.
It wasn't an ideal scenario, to say the least. "Yeah, this not the normal, but I also told them to embrace it," coach Scott said of his young players. "Because you'll probably never play with anybody this great ever again."
Unlike many aging icons, Bryant, ever the alpha male, never accepted a lesser role, instead maintaining his post as the offense's focal point even as he shot a career-worst 36 percent from the field, the worst percentage in the NBA among qualified players.
With Bryant gone, though, development can truly begin. Russell and fellow guard Jordan Clarkson won't have to feed Bryant, nor will forwards Julius Randle and Larry Nance. Finally, the four fledging Lakers -- all of whom were drafted within the past two years -- can focus on themselves, as they are the Lakers' future, which begins now.
The Lakers can add another top young player in June's NBA draft, provided that they keep their top-three protected first-round pick, which falls to the Philadelphia 76ers if it slides out of the first three spots. The Lakers will know the fate of their pick on May 17, the date of the draft lottery.
Then, at 12:01 a.m. ET on July 1, free agency begins, perhaps the most intriguing element of all for the Lakers now that Bryant has left the building.
---
FOR YEARS, THE NOTION has flloated around the league that big-time stars didn't want to play alongside the ultra-brash Bryant. Lakers fans have disputed that idea, even as their team has struck out on top free-agent targets in the past three offseasons and lost Dwight Howard in 2013, as the All-Star center left to join the Houston Rockets for less money.
However, Bryant, in a February 2015 interview with GQ, essentially confirmed what many executives, agents and others around the league have long stated:
"Does my nature make me less enjoyable to play with? Of course. Of course it does. Is it possible that some top players in the league are intimidated by that? Yes. But do I want to play with those players? Does the Laker organization want those specific players? No."
Kupchak admitted that many free agents were wary of coming to the Lakers, if only because Bryant's status was year-to-year and they didn't know if he would stay or go.
"Now they know he's not there," Kupchak said. "That could be a positive or a negative, depending upon how a free agent looks at it."
The fact that Bryant is relinquishing the reins to the Lakers' offense should make the team more appealing to free agents. Then there are the Lakers' deep pockets.
Bryant's $25 million deal is coming off the books, as is Roy Hibbert's expiring $15.6 million contract, and if Brandon Bass declines a $3.1-million player option, the Lakers will have a projected $60 million in salary-cap space to spend this summer.
"Almost triple what we had last summer," Kupchak pointed out.
That mound of money gives the Lakers the ability to add not just one, but two max contracts. The Lakers will chase after Oklahoma City Thunder star Kevin Durant; Atlanta's Al Horford and Miami's Hassan Whiteside will also be up for grabs.
But the Lakers will be fighting with many other teams who will have plenty of money to spend, as the cap is leaping from about $70 million to about $90 million thanks to the NBA's nine-year, $24-billion television deal.
"And the last couple years, our roster was pretty depleted. And on top of that, we were trying to sell an injured Kobe that might not play much going forward." Lakers GM Mitch Kupchak
Meanwhile, the Lakers' pitch to free agents changes with Bryant gone, and, according to Kupchak, that pitch is now more attractive for a variety of reasons.
"The last couple years, you could only sell what you have," Kupchak said. "And the last couple years, our roster was pretty depleted. And on top of that, we were trying to sell an injured Kobe that might not play much going forward.
"In the last two years, we would try to sell and advertise our best assets, which continue to be playing for the franchise, the organization, the city of Los Angeles, our fan base, business opportunities, connections that you might make here that you might not make in another city, lifestyle. A summer ago, really, with the exception of Kobe, that's all we had to sell -- and hope in the future."
This approach wasn't a hit with LaMarcus Aldridge, the Lakers' top target last summer. He wanted to know more about what the Lakers were doing to improve their on-court product than about branding and marketing. Ultimately, Aldridge ditched the Lakers and signed with the San Antonio Spurs.
"As each season goes by, we get more and more to sell," Kupchak continued. "You do try to find out what's important to the player, but it's tough to sell a team that doesn't have players on it to a free agent. So we do have more this summer. Granted, they're young. We do have a couple veterans, but maybe we could get multiple free agents versus a year ago where we could only get one.
"Maybe that would make an impact. We don't know. We don't know. But we do know that we're better off now than we were a year ago and certainly better off than we were two years ago, and we'll sell whatever we have to sell to try to encourage players to come here."
---
OF THEIR 15 PLAYERS, the Lakers have only six under contract next season: Russell, Randle, Nance, Anthony Brown, Nick Young and Lou Williams. Clarkson, the Lakers' second-leading scorer this past season, is a restricted free agent, but the Lakers will look to lock him up, as they can pay him more than any other team.
"I feel confident that I'll be back here," Clarkson said. "I want to be here. After seeing [Bryant's performance on Wednesday] night, that was crazy. I don't want to be one of those guys to be bouncing around from team to team. I want to be somewhere I can call home and leave my mark and a legacy."
Clarkson added, "I feel like this is the place I can do that."
Young struggled again this season and is expected to be traded or waived, especially after a bombshell ESPN report earlier this month involving Russell and a secretly recorded video of Young talking about women other than his fiancée.
Williams, a former NBA Sixth Man of the Year and a scoring spark plug off the bench, has two years left on his deal and will make $7 million next season. Beyond those players, the only certainty is that the Lakers' roster will look drastically different next season.
Ryan Kelly, Metta World Peace and Robert Sacre aren't expected to be retained, and it's unclear whether Marcelo Huertas and Tarik Black will be, either.
But regardless, for the first time in two decades, the Lakers don't currently have a bona fide star on their roster, which presents a dilemma for their finances as they seek to maintain their relevancy.
A source told ESPN in 2014 that the team's 20-year, $3 billion deal with Time Warner Cable hinges on ratings, but through the end of 2015, the Lakers held a 1.68 rating on Time Warner Cable SportsNet, the lowest in franchise history.
Meanwhile, the Clippers posted a 1.15 on Fox Sports' Prime Ticket, marking the closest the teams have ever been in local ratings, the Los Angeles Times reported.
Even though Bryant was a shell of himself during his final season, he still gave people a reason to tune in, no matter how awful the Lakers' record was. With Bryant gone, the Lakers need a new star -- and fast.
"As much as we'd like to build through the draft with young players, that could take 10 to 15 years, and we don't feel like we have that kind of timeline here in Los Angeles," Kupchak said.
---
ON NOV. 29, 2015, THE DAY Bryant publicly announced his retirement, Kupchak met with the media. As Kupchak sat down in a Staples Center room where Bryant usually speaks to the media after games, the longtime Lakers executive placed a drink on a table. Kupchak then joked that he had been enjoying his third rum and Coke of the evening.
"No, it's not in celebration," Kupchak clarified.
The room filled with laughter. Kupchak spoke for 15 minutes about Bryant. Afterward, a reporter who has known Kupchak and covered the Lakers for well over a decade privately remarked that he had never seen the usually reserved Kupchak appear so relieved, so happy. "That's the best I've ever seen him," the reporter said.
Indeed, it seemed as though an enormous weight had been lifted from Kupchak's shoulders and from the organization itself, because before Bryant's announcement, the star had waffled over whether this season would be his last. Perhaps he might come back for another season. Perhaps two. He hadn't yet decided. All anyone knew was that whatever Kobe Bryant demanded, the franchise would accommodate, for he had long bent the Lakers to his will.
But now, as of late Wednesday evening, after Bryant's final game, the ex-Laker is focusing on Kobe Inc. and other business endeavors, while the Lakers are returning to some semblance of normalcy, in as much as the Hollywood-centric Lakers are normal. They'll search for a star to fill the void Bryant left, though it's doubtful they'll find one as godlike as Bryant, an unyielding force who dominated everyone from the Lakers' opposition to the Lakers themselves. Now both sides can move on. Now the name is off the board.