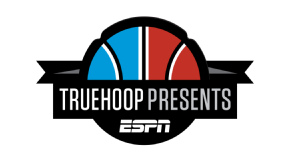 TONY ALLEN HAD been playing behind Xavier Henry and Sam Young most of the season. But on Feb. 8, 2011, in Oklahoma City, coach Lionel Hollins asked Allen to start -- and to make life hell for Kevin Durant. This was prime Tony Allen -- a heavy supply of nervous energy, with the body and agility of a 29-year-old who had played sparing minutes most of the season. Allen applied every trick of body and mind to deny a scorer four inches taller.
In overtime, Durant mustered just a single shot attempt. Allen's 40 minutes of handsiness was the story (as were his three-shy-of-a-career-high 27 points). The 27-26 Grizzlies knocked off the 33-18 Thunder 105-101, and Allen was the first and only choice for the postgame TV interview.
Sideline reporter Rob Fischer didn't need to ask an actual question before Allen improvised what could be the most successful local sports marketing phrase ever: "All heart. Grit. Grind."
---
"THE SECOND HE said it," remembers Chris Vernon. "It was like ..." His eyes widen and peer ahead. No further descriptor necessary.
Though not a native, Vernon is pure Memphis -- and, as the midday host at Memphis' No. 1 sports radio station (an ESPN affiliate), a throwback to a time before opinions coalesced digitally. He's a megafan with a microphone who can move opinion, whether he's facing off against three barbecue ribs in a game of basketball, antagonizing a head coach or releasing a scathing acoustic track about Pau Gasol. (Though it's inaccurate to say he had anything to do with Pau's departure in February 2008, it's not a stretch to suggest the collective support for the move in Memphis was informed by Vernon's steady abuse.)
Vernon is the market's prime -- and most entertaining -- basketball tastemaker. A 37-year-old with an appealing combo of adolescent whimsy and entrepreneurial savvy, Vernon is hired by the Grizzlies to be a pregame, halftime and postgame host, even if he hardly sticks to the typical game-broadcast patter. "Vernon's the people's voice, raw, unfiltered and at times a little crazy," says John Pugliese, the Grizzlies vice president of marketing, broadcast and communications. "But that crazy is what makes him authentic."
Vernon watched Allen's incredible game against Durant from the family room of his home in Germantown, Tennessee. As Allen trotted off toward the locker room, Vernon rewound his DVR, held his mobile phone to the television, hit play and captured audio he would send, moments later, to his producer Jon Roser.
With Allen's permission and participation, in the following weeks, Vernon made it a battle cry. At one point, he complained about the upfront cost of printing so many T-shirts with the phrase on it, and then-Grizzlies owner Michael Heisley, who happened to be in the studio, insisted Vernon make a huge order and not sweat the printing costs.
"He said he'd cover anything that didn't sell," Vernon says. "God rest his soul."
---
STRICTLY BY THE numbers, Memphis isn't an NBA city.
Far from its booming Sunbelt brethren, such as Atlanta and Charlotte, Memphis feels perhaps more charming but certainly older and less dynamic. It's a scraggly river town populated not by construction cranes, but memories. Grit 'n' Grind means everything.
With only 630,000 television households in its market -- in the league, only New Orleans has fewer -- it ranks No. 50 as a U.S. market, behind Michigan's Grand Rapids-Kalamazoo and Harrisburg, Pennsylvania, and its surrounding cities. More "television households" in the San Francisco Bay Area watched Golden State's 73rd win than there are television households in the Memphis market. According to Brooking's Metro Monitor, Memphis was No. 93 in economic growth and No. 74 in economic prosperity over a five-year period from 2009 to 2014.
But Memphis is just making a go of it. The NBA has traditionally struggled in southeastern markets and a franchise needs a large base of wealthy people and eager eyeballs to consume the product. Yet Memphis has somehow prospered as a pro basketball town in the days since Allen's floating head and battle cry began to appear on silk-screened T-shirts.
"[The Grizzlies] have taken a s--- market and worked miracles," says an NBA executive.
While reporting this story, an exec from another team asked for an introduction to the Grizzlies' marketing brain trust because he sees them as the best in the business.
Research commissioned in 2015 by the NBA's Team Marketing & Business Operations division obtained by ESPN finds the Grizzlies rank second in brand image in its local market, behind only Golden State.
"Hardworking" is the word most commonly used by respondents when asked to describe the Grizzlies, with "intense" and "loyal" also in the top five.
"Grit 'n' Grind, Memphis basketball -- all that defines the city."

Zach Randolph
The official tagline of the eighth-seeded Grizzlies' improbable run in the 2011 playoffs is "Believe Memphis," which sounds the right tenor for the city, but the organization keeps tabs on Grit 'n' Grind as a talking point. The marketing and communications departments urge players -- Allen and Zach Randolph, in particular -- to double down on their use of "grit," "gritty," "grind" and similar themes in media scrums, which they're doing anyway. Believe Memphis is a successful campaign, but Grit 'n' Grind, originating as it does with the players, is gangbusters. Five years later, it's the most enduring anthem this side of "Pound the Rock."
With their lockdown defense anchored by Allen and Marc Gasol, their deliberate, double-post, half-court attack and their tireless lunch-pail ethic, Grit 'n' Grind accomplishes something the league hasn't really seen since "Showtime" in Los Angeles -- an identity that authentically captures not just the market, but the on-court product.
---
TONY ALLEN, ARMS akimbo in a sharp Grizzlies navy away uniform, greets passengers into the main terminal of the Memphis airport under a sign that reads, "We're YOUR airport, Memphis." Even at rush hour, the airport's concourses feel abandoned, with only a tiny fraction of the flights it welcomed before Delta Air Lines announced it was eliminating Memphis as a regional hub in 2013. But there's Tony, stoic, almost defiant, staring into the distance. "Passion. Perseverance. Heart" is the subtag.
In virtually no other NBA market could an airport campaign, even for a facility that's shrinking dramatically, be anchored with a defensive specialist who has scored 8.9 per game over six seasons. In a league whose fortunes are wed to the 28-foot exploits of Stephen Curry, Allen has drained a total of 51 3-pointers during those six seasons and has rated a negative in real offensive plus-minus since the metric has been available.
In this respect, Allen, along with Randolph, is the most quintessentially Memphian player on the roster. Past security hangs a painting of Randolph dunking a basketball with Beale Street at dusk as the backdrop. There's an uncanny likeness, not so much of Randolph's face, but of the his body, well below the rim, hanging on for dear life -- like Allen, like the city, inelegant but earnest.
"Everywhere I go, it's all love," Allen says of Memphis. "And it's not no Hollywood-type love, neither. They're like my kinfolk."
Allen is sitting in the Grizzlies' furbished players' lounge, an appealing, airy space that reflects the current ownership regime's Silicon Valley-emphasis emphasis on workplace flow. As Allen waxes about the city's authenticity, Randolph ambles over and interjects.
"Grit 'n' Grind, Memphis basketball -- all that defines the city," Randolph says.
Without looking up, Allen yells back, "That's what I'm telling him!"
"We struggle with them. We go through it with them, the have-nots," Randolph adds.
When it's suggested that -- nothing personal -- but there probably isn't another team that would construct a branding campaign around the two of them, they take it as a compliment.
"You go to those other teams, a lot of them other guys ain't even focused on winning," Allen yells. "They looking for their big shoe deal. They looking for their big commercial."
Randolph's punctuation mark: "See what he's sayin'?"
---
PEOPLE UP AND down the Grizzlies' organizational chart insist that Grit 'n' Grind is a mindset -- not a basketball strategy. But it's undeniable that the Warriors-focused league has zigged heavily toward space, ball movement and 3-pointers. Among good teams, the Grizzlies have led the league in zagging -- playing a game of high contact and contested shots in a league that just discovered the gold of being wide open.
"In any sport, success comes from playing to your strengths," says Grizzlies general manager Chris Wallace. "We never set out to have a post-oriented team. Our personnel led us in that direction. I also see the whole Grit 'n' Grind slogan as more of a mindset than a style of play."
As Randolph says, "It can win a championship. Basketball is basketball. Look at the Spurs. You have to get some shooters. You put your team together, you have your inside guys, you have your outside guys, and you build a team. If I'm a GM and I'm going to build my team, I'm going to have some good shooters, but I'm going to have an inside presence."
The Grizzlies have never found the shooting. In the six seasons that constitute the Grit 'n' Grind era, the Grizzlies have never ranked higher than 27th in 3-pointers made per game -- and never above 20th in 3-point field goal percentage. Over that time, they have finished in the top of the half of the league in offensive efficiency only once -- last season when they ranked 13th.
Examining these numbers exclusively in a vacuum is a bit unfair. Randolph and Gasol don't provide range themselves, afford little space for other 3-point shooters in the half court and don't book it in transition ... but they're Randolph and Gasol. This is like getting a couple of business-class seats to Paris and complaining about the flight time.
Likewise, Memphis forfeits perimeter production when playing Allen on the wing, but the guy has led shooting guards in defensive real plus-minus each of the three seasons ESPN has collected data and has led qualified Grizzlies in defensive rating each of the previous three seasons. And both the eye test and data bear it out: Memphis is better when he's on the floor.
Setting aside tactical strategies, the Grizzlies have been very good for a very long time: They haven't missed the playoffs once in the Grit 'n' Grind era. Yet even as the Grizzlies make their sixth consecutive playoff appearance despite an incredible rash of injuries, including to the stars Gasol and point guard Mike Conley, there remains a cruel irony to the Grit 'n' Grind dynamic: The style that has cemented the Grizzlies to their city is every day looking more like a primary factor keeping the team from contention.
People in Memphis who told market researchers they associate qualities like "hardworking" and "loyal" with the Grizzlies also identified the word "predictable" to describe the team. And in designing a modern NBA offense, that's a near-fatal sin.
There are nights in the Memphis half court when rigor mortis sets in, even when the Grizzlies are at full strength. Among players with more than 500 shot attempts this season, Gasol and Randolph both rank in the bottom 10 in the league in situational effective field goal percentage, a metric that measures shot difficulty.
Allen really can't shoot; his teammates often play 4-on-5. With the interior clogged and the defense throwing more aggressive pick-and-roll coverage, Conley has trouble finding driving lanes to his left, and moving the ball to the second side becomes more difficult.
Grizzlies head coach Dave Joerger is among those who abide by the idea that Grit 'n' Grind is more spirit than scheme, but that hasn't stopped him from outwardly questioning the composition of the roster. During the first weeks of his tenure, in the fall of 2013, he set out to jump-start the Grizzlies, employing more early actions like drag screens, thinking about static post sets more as contingencies and less as first options.
Sources say that players grumbled and the Grizzlies' two primary big men couldn't be cajoled into running the floor -- it's just not who they are. After three weeks, Joerger pulled back on the turbo. The Grizzlies finished his first season as head coach last in the league in pace.
"We wanted to create a system where the ball moved," Joerger says now. "Pick up our pace, make two passes by 19 on the shot clock. We didn't have the playmakers on the perimeter to make it work. And I either I didn't sell it well or didn't teach it well."
Early this season, Joerger tagged his team as old and slow. Internally, he registers that frustration with management even more explicitly.
And that bone of contention takes an unusual form:
Utah Jazz shooting guard Rodney Hood.
---
AT A PREGAME availability in Memphis against Utah in early March, the first question to Joerger was posed by Jazz beat writer Aaron Falk. What does Joerger think of Hood's game, and what specifically has surprised him?
Joerger looked like he had been pulled over for going 37 in a 35, annoyed but obligated to make nice. A couple of Memphis reporters giggled nervously.
"Did somebody ask you to ask that?" Joerger replied.
The notably candid Joerger gave an uncharacteristically canned response.
"He's a heckuva player and keeps getting better and better," Joerger said. "He's a good player."
Joerger paused, struggling to explain why he is playing this one so safely: "I don't really want to touch that. I've been told to stay away from that."
The truth is, Hood had become a vessel of Joerger's frustration with the Memphis front office over what he sees as an inability to assemble the right supporting cast and insufficient consultation with him on roster construction. Joerger loved Hood from the moment he emerged as a prospect for the 2014 draft: A long, rangy, high-IQ shooting guard who drained 42 percent of his attempts from beyond the arc at Duke.
The front office liked Hood too -- sources say he was next up on the draft board -- but just a smidge less than UCLA's Jordan Adams, another shooting guard with good range and creativity whom the Grizzlies ultimately selected with the No. 22 overall pick.
Adams has endured two knee surgeries and has yet to play meaningful minutes, while Hood has tormented Joerger.
In the final week of last season, Hood notched his fourth consecutive big game with 18 points in a narrow Memphis win.
"Love, love, love Rodney Hood," Joerger announced to the scrum. "I think he's going to be a very good player in this league."
Hood torched the Grizzlies for career-high 32 points in an overtime Jazz win in January. As if to rub it in, he drilled five of his 10 attempts from beyond the arc. No Grizzly had hit more than four 3-pointers in a game all season at the time.
"Too much Rodney Hood tonight," Joerger said postgame.
The Memphis brass is confounded by the idea that they're willfully ignoring the need for long-range shooting. Over the past few seasons, they've acquired Courtney Lee, Vince Carter, Matt Barnes and Mario Chalmers, each of whom has enjoyed varying degrees of success from deep. And they'll concede they haven't been as successful as they've needed to be on the margins.
"Of course we want shooters," says Ed Stefanski, Grizzlies executive vice president of player personnel. "An 'oh, s---' shooter would be a helluva weapon for us, but they're not easily had. It makes me laugh when people act like we're ignoring shooters. You think we're not looking?"
---
GRIT 'N' GRIND squared off with the New Basketball in the second round a year ago in a way neither team will soon forget.
Like every team, the champion Warriors have their own nomenclature, and for them a key phrase is "The Memphis Series." It's shorthand for "an adverse situation that demands a deep summoning of character."
The Grizzlies pressured the Warriors' on the perimeter over the first three games, pushed them around inside, played at a snail's pace with a possession count in the low 90s. It was working, as the Grizzlies went up 2-1.
Eventually, the Warriors downsized, doubling down on pace and space to force the hulking Gasol and Randolph to tag smaller, quicker shooters -- such as Harrison Barnes -- on the perimeter, while Barnes held his own in the post at the other end. Grit 'n' Grind couldn't make 'em pay. The Warriors found themselves and reeled off three straight victories to clinch the series.
The Grizzlies deny that series was the one that got away. Conley and Allen were banged up, and the Warriors are the Warriors. The Grizzlies shot 27 percent from deep, with 25 successful attempts against the Warriors' 39 percent on 68 makes. It's a condition the Grizzlies, at this point, have resigned themselves to -- but it doesn't make the math any easier to square.
This concession colors conversations with the Grizzlies' brass about the team's trajectory -- and a more general question about the NBA: Is there anything wrong with being very good for a very long time, even if it means only an outside shot for a title in any given season? That's more or less how the Mavericks won the title in 2011 -- a decade of very good basketball gave them enough chances to get lucky. And wouldn't that make even more sense in a market where a team is riding a wave of goodwill?
Or to put it another way, is there any hope a team like this can beat a team like that? Is it time to start over?
Privately, Grizzlies officials believe that the league's obsession with contention "windows" and the title-or-tank mindset is off the mark. John Stockton and Karl Malone reached the NBA Finals during their 11th and 12th seasons together when they were each well into their 30s. Same for the Spurs' core during their current run. Neither Salt Lake City nor San Antonio qualify as sexy free-agent destinations, yet they're able to concoct the sauce around their linchpin players.
"It makes me laugh when people act like we're ignoring shooters. You think we're not looking?" Ed Stefanski, Grizzlies vice president of player personnel
With no Conley and no Gasol this spring, the Grizzlies will take a mulligan this spring, but the formula in Memphis will remain the same until further notice: 50 wins and a puncher's chance.
---
RICK TROTTER FIRST notices the glitch soon after halftime. His voice as the Grizzlies' public address announcer is one of the NBA's best, a deep growl whose clarion calls over the speaker at FedEx Forum you can feel in your sternum. But his microphone is cutting out. "Maaaake. Soooome. Nooi---"
Hood and the Jazz are in town on a Friday night in March and it's a close one. The stands are full and the fans are energized. But the sound system is screwy.
This confirms the fears Pugliese experienced during halftime, when the accompanying music to Christian and Scooby -- a hand balancer and his Chihuahua -- didn't sound right. The Memphis facilities team and IT people begin to mobilize. It's getting progressively worse, even as the game between the Grizzlies and Jazz tightens.
Jason Potter, the director of promotions and event presentation in Memphis, decides to pull back on the music, especially the riffs during game action. Trotter, too, becomes more selective with his "boosters." The facilities guy comes out of the tunnel with a battery-powered megaphone for Trotter.
"Jason and I are looking at this thing and are, like, 'What are we supposed to do with this?!'" says Trotter.
When the Grizzlies' dance team still takes the floor in the fourth quarter at their appointed timeout to a remake of Kelis' "Milkshake," things get dicey. About 45 seconds into the routine, the music shuts off completely. The crowd reacts with a nervous gasp, a little laughter at the absurdity of the moment, but the dancers never stray from the beat. As they groove to the silence, the crowd in Memphis goes berserk, and energy feeds the vacuum.
It's a nail-biter within a single possession for much of the fourth quarter, and the game ops crew still has a ton of programming ahead of them -- several timeouts and multiple stoppages. Making the best of it is grit.
The team's mascot, Grizz, loathes the crank-powered air raid siren his overlords used to wheel out on a cart, but extraordinary snafus demand extraordinary measures. After his furry blue arm rotates the thing a couple of times, the crank breaks off.
Through social media and the video board, the Grizzlies' game ops team alerts the crowd to the technical difficulties. But they notice that the more desperately they scramble for solutions -- drums, flags, signs -- the more emphatically the crowd responds, and at about the four-minute mark of the fourth quarter, they make a decision to shut down the system completely.
"There's this great confluence of the game action really getting to a heated point, and our fans lifting us up in what was a weird situation for all of us," Pugliese says. "These organic chants started and the moment was magical."
In nine other overproduced NBA arenas on this night, fans are cajoled like circus seals to clap-clap-clap their hands and to get on their feet and begged by LMFAO over a blaring sound system to have a good time. But in Memphis, there's honest-to-goodness human electricity generated by the visceral tension of watching your team in a nip-and-tuck fourth quarter. Fans spontaneously rouse themselves into a LET'S-GO-GRIZZ-LEEES chant out of a timeout and they roar through defensive possessions.
"I'm looking at Jason Potter and I say, 'Man, it doesn't get any realer than this," says Trotter. "We fill every moment with something. We try to create moments. But this was real."
Up four with only three seconds on the shot clock inside of four minutes, there's no music or percussion or shouted cues to inspire fans when Chalmers has to inbound the ball beneath the Grizzlies' basket -- just palpable anxiety. And as Randolph catches a baseline inbound pass at the top of the arc and his long, southpaw 3-pointer against a closing Derrick Favors fall through the net, there's an authentic glee at the improbable feat. No one has to punctuate the event with produced sound, and no one has to shout Randolph's name or "Threeeeeeeeeeeeeeeee" over the public address, because everyone in Memphis knows Z-Bo.
"It was such a beautiful, organic moment," says Trotter. "You can't manufacture a moment like that."