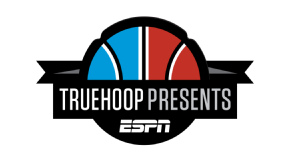 The Bay Area has rarely been the center of the basketball world. Since the Warriors arrived from Philadelphia in 1962, the franchise has won a grand total of two NBA titles, separated by 39 years. And though hopes of an impending dynasty led by Steph Curry run high, the Oklahoma City Thunder seem inclined to have a say in all that.
But once upon a time, back in the 1950s, another Bay Area team revolutionized the game: Bill Russell's University of San Francisco Dons, a juggernaut of a squad that eventually reached a then-record 60 straight wins, won two NCAA championships and set a new racial precedent in college basketball.
The dwindling few remaining Dons largely reside in the Bay Area. They retired long ago from various professions, but some still coach on the side, still wear their golden title rings that draw questions from youngsters. Such moments and mementos keep their past alive, but age steals memory, bit by bit, until all that remains are long pauses spent searching the attics of their minds. Dementia has ravaged some. Death came for others. They hold reunions, but attendance keeps shrinking.
In recent years, though, many of these ex-teammates have clicked on their TVs to delight in the dominance, the winning streaks, the sell-out crowds and the magic of the Warriors revolution. They see how the team electrified basketball in the Bay Area, and it reminds them of their own experiences 60 years ago. Nobody, it seems, is rooting harder for today's Warriors than the players who once were them.
"It triggers it right away," says Vince Boyle, 85, a reserve forward-center for the 1955-56 USF Dons, the first NCAA men's basketball team to finish the season undefeated. Boyle resides in San Rafael, California, about 30 miles from the Warriors' home in Oakland, and he always tunes in. Same with Ross Giudice, 92, an ex-USF assistant coach who's now in San Rafael; and Warren Baxter, 81, a guard now in San Francisco; and Rudy Zannini, 83, a guard now in Napa. The list goes on from a team that comprised almost solely Bay Area players, including Russell, who grew up blocks from Oracle Arena. Even some ex-USF players who don't prefer the pro game say they're now Warriors fans.
"I'm just so happy about them," says Gene Brown, 80, an ex-USF starting guard on the '56 title team who owned Warriors season tickets once, about eight rows up from the court, facing the home bench, before ditching them around 2002 because the Warriors looked hopeless. He's back now, baptized by this historic regular season, captivated like so many others around the country and world. But Brown and his teammates can relate to these Warriors on a much deeper level, one only they can quite understand and appreciate thanks to an uncanny combination of factors that unite both past and present.
"It's so true," says Ed Griffin, 78, then a freshman-team forward during the 1956 title run, now retired in St. Paul, Minnesota. "I'm in communication with some of the fellas. They're giddy with excitement because it does remind them of the whole rush that the city of San Francisco had when USF was rolling." In the Warriors, they see themselves. Said Baxter, "We were like the Warriors are now: rock stars." They rode atop convertibles through ticker-tape parades across downtown San Francisco with 100,000 cheering locals lining the streets, were guests at "The Ed Sullivan Show" in New York City, ate banquet feasts in hotel ballrooms and dominated the front page.
"Just watching Bill Russell was an honor," says Giudice, who coached Russell and watched him blossom from a former high school reserve into one of basketball's most dominant players. Now Giudice marvels at Curry. "He's tremendous!" he says. "That kid really amazes me." And the Warriors? "I've never seen anything like them," Giudice says.
But he's come close. As he and others from those USF teams talk about the Warriors, their foggy memories of 60 years ago start to clear about the greatest chapter of basketball in the Bay Area until these Warriors came along.
---
Stan Buchanan, a starting forward on the 1955 title team, first met Russell on a drive to the hoop during practice. Like many before him, Buchanan believed he could score over the 6-foot-9 center with the 7-foot-4 wingspan and Frisbee-sized mitts, a world-class high jumper who could touch the top of the backboard.
"And then [Russell] did to me what he did to everybody else -- blocked my shot into the Golden Gate Bridge," says Buchanan, 82.
Tom Nelson first tested Russell during an intersquad scrimmage. "I tried a hook shot, and when I turned, the other nine people were headed the other way because Russell caught it," says Nelson, 80, a former reserve forward-center. "The next two years, I never, ever tried a hook shot against him. Ever."
If Russell's teammates felt flummoxed against him, the opposition felt even worse. "The frustration was amazing, they didn't understand what was happening to them," says Mike Preaseau, 80, a former USF forward. "I think they got the feeling that this is the way it is now and there's nothing we can do about it," says Giudice. However, Giudice says some referees, still so new to Russell's tactic, weren't quite sure how to officiate it. "The officials were goofy," he says. "They thought you couldn't do that. So they called fouls on him [at times for] blocking shots." Russell still never fouled out in college.
His physical and athletic gifts, plus impeccable timing, made Russell the first ever to turn the blocked shot into a weapon, as he showcased in his varsity debut on Dec. 1 1953, when he swatted 13 shots (still a USF single-game record) and scored 23 points to lead the unranked Dons, a small urban Jesuit school with no home gymnasium, over 10th-ranked California.
Russell wasn't always a star. At McClymonds High School in Oakland, Russell, a clumsy string bean, was once a 15-year-old third-string center on junior varsity. He hardly played. "He couldn't even put the ball in the basket when he dunked," baseball legend Frank Robinson, a teammate, once told Sports Illustrated. But in his final prep game, Russell scored 14 points, marking the only time he topped 10. A former USF player watched from the stands, believed Russell was raw but could be molded into something special. He relayed word to USF's coaches. A scholarship was offered.
"When he first started at USF, he had trouble making a layup," says Giudice, Russell's freshman year coach. "He was a dunker, because that's all he ever thought of doing." But Russell could leap and that was enough. "You can't teach players to jump," Giudice says, "but you can teach them everything else."
USF head coach Phil Woolpert instructed his players to deny drives along the baseline and instead funnel opponents into the middle, because, Preaseau says, "Russell would clean it up from there." But the real key to the Dons' success was Woolpert's "blitz." Led by captain and defensive ace K.C. Jones -- an eventual NBA Hall of Famer, who, like Russell, received one scholarship offer -- the Dons played an aggressive full-court press, overplaying passing lanes and gambling for steals that they cashed in for easy buckets.
"And if they do get by you, then they have to deal with Russell," says Mike Farmer, 79, a starting forward on the 1956 title team.
The Dons, in top condition in part because Woolpert would practice them for two hours then take the team outside to run on a track, opened games with their blitz, building huge leads. "We'd be up 20-4, 23-2, right at the beginning," Farmer says. "We changed the game," Russell once told Sports Illustrated's Frank Deford. "I think you can even say we developed a whole new philosophy of basketball. We attacked the offense and made it react to the defense." In some cases, the Dons waited to blitz, but there was always the feeling that one might be coming, much in the same way, Boyle says, that teams constantly fear an impending Warriors' scoring flurry behind the sharpshooting of Curry and Klay Thompson. "It's so comparable to what I watch now," Boyle says.
"The crowd reaction was probably like you see with Steph Curry. Nobody had seen anything like that before with [Russell] blocking shots, and especially blocking shots and keeping them in play to his teammates." Ex-USF guard Warren Baxter on teammate Bill Russell
Offense wasn't USF's priority, but Russell would sometimes tell his teammates, "I can guide your shot in too." Says Buchanan, "We invented the lob pass -- only in my day, we called it a bad shot." Thanks to Russell, offensive goaltending was banned and the lane widened from 6 to 12 feet before his senior year. No matter; the Dons still rolled. In their second title season, they averaged 72 points while holding their opponents to 52.
Even after Russell and Jones went pro following consecutive NCAA titles, the Dons reached a third straight Final Four in 1957 before losing to the Kansas Jayhawks and Wilt Chamberlain (who, incidentally, would go on to play for the Warriors from 1959-65).
Along the way, the Dons were toasted in the Bay Area and beyond. It helped that, at the time, there was no pro basketball on the West Coast (the Lakers didn't arrive in Los Angeles until the 1960-61 season) and the only professional teams in San Francisco were the 49ers and the Seals, a minor league baseball team. Fans came in droves.
"The crowd reaction was probably like you see with Steph Curry," said Baxter, a reserve guard. "Nobody had seen anything like that before with [Russell] blocking shots, and especially blocking shots and keeping them in play to his teammates."
In pregame warmups, opposing teams stared at the Dons, and crowds offered "oohs" and "ahhs" when Russell dunked, another rarity at the time. But part of the attention came for another reason: In 1954 -- the same year Brown vs. the Board of Education was passed, declaring school segregation unconstitutional -- the Dons became the first team to start three African-American players and win a national championship, a precedent that presented challenges far bigger than any game.
---
In December of 1955, the Dons traveled to New Orleans to face Loyola University, a fellow Jesuit school, but USF's black players were forced to stay at a nearby university because a downtown hotel wouldn't lodge them. Elsewhere, they saw that restrooms, drinking fountains and restaurants were divided into two parties: "white" and "colored."
The Dons, who had five black players, had faced racism before. "We used to get buckets of hate mail every week," Russell said, according to the book, "King of the Court: Bill Russell and the Basketball Revolution." But it was brutal in South, and several players recalled their game in New Orleans -- where fans in the 5,000-seat field house with integrated seating lobbed racial slurs and more -- with particular disdain.
"They were throwing bananas on us," says Farmer. "They'd throw change."
Russell pocketed some of the pennies, nickels and dimes, and told a trainer on the bench, "Hold these for me."
Brown, who went on to become the city of San Francisco's first black sheriff, remembered, "They wanted to get us in a fight. They would have loved that. Then they could say, 'This is how they are.' But that was one of the reasons you had to back off. You hated it [but you had] to bite your lip. That's why we still had to band together. It's hard to imagine that would ever happen, but that's what happened. It was really remarkable how we stuck together." The Dons won, 61-43. "Everybody was glad to get the hell out of there," Nelson says.
As much as winning and off-the-court experiences bonded these teams, Russell has remained at a distance. After leading the Boston Celtics to their first title as a rookie in 1957, he returned to USF, intending to take summer classes to earn the 16 credits he needed to graduate. He later wrote in his 1966 autobiography "Go Up For Glory" that he planned to pay his way "as a gesture of goodwill." However, he continued, "The gesture was unnecessary. No one offered me the remainder of the scholarship. Dear old USF charged me full retail for my tuition." He walked away and has cut off virtually all communication with the university since. Russell declined comment for this story.
"That was terrible, geeze," Giudice says. "I didn't chance to see Bill and talk to him about that. His big mistake was, he didn't talk to Woolpert and me. If he had, we would've worked that out and he wouldn't have had to pay a dime. But that was his fault, too."
Russell has built a relationship of sorts with the Warriors. He remains close with Warriors executive Jerry West, whom Russell faced several times in the NBA Finals, and with Warriors president and COO Rick Welts, who served as assistant public relations director when Russell coached the Seattle Supersonics. In March 2013, Russell visited a Warriors practice and shared stories. During the 2016 NBA All-Star Weekend in Toronto, Russell caught up with Curry -- while wearing Curry's signature sneakers. And Russell watched the Warriors win the NBA title last June, when he presented the Finals MVP trophy named in his honor after the deciding game, an annual custom.
And if the Warriors can do their part, there's a chance in the weeks to come Russell will leave his Seattle area home for the Bay Area, where he'll be close to many of those former Dons. It would be so easy to meet up, but there's little hope. Some of his former teammates say it's been decades since they've even communicated with Russell, the only no-show when the '56 champions held their 50-year reunion.
"The last time I talked to him, I was a little upset with him," Giudice says, "and the reason for it was, I was upset with him because he broke his friendship to the team, the players, everything,"
That doesn't mean there won't be unity, of a kind. A source close to Russell says that, like his former teammates, the legendary center makes a habit of being sure to find a TV when the Warriors are on. Which means as Curry and his teammates take the floor tonight, the greatest basketball team in Bay Area history might not be in the same place, but they will be focused on the same thing, watching a team that, to them, makes 60 years feel like yesterday.