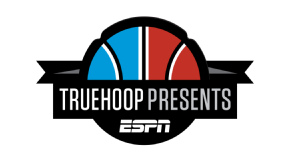 Golden State coach Steve Kerr didn't catch Cleveland's championship parade, or LeBron James holding the Larry O'Brien Trophy aloft, or J.R. Smith's bare-chested he-man poses. He did not catch these things because, at the time, he was jetting to the Duke Medical Center in Durham, N.C., to meet with doctors -- again -- to press for answers as to why nearly a year after back surgery, he's still experiencing searing pain and dizziness.
"Just got back,'' Kerr said Saturday, six days removed from the Warriors' Game 7 loss to the Cavaliers. "It was helpful. They tell me I'm improving, but it's just going to take time. It's kind of a long process.''
Kerr and his friend, general manager Bob Myers, were one win away from back-to-back championships when James bludgeoned their team with his steely resolve. Suddenly, Golden State was the punch line of a joke that had fallen flat, fodder for the dubious moniker of the biggest chokers in basketball history. Kerr and Myers, who had been on the verge of being anointed the brightest and most innovative young duo in the game, instead have endured a wave of criticism and second-guessing for not capping their historic 73-win season with a title.
So it is the euphoric citizens of Cleveland who celebrate and bow to King James, the man they are certain has made all their dreams come true.
For them, winning is magical; it spawns heroes whose lives are forever changed because of one game, one play, one moment. The allure of the championship is so strong that seizing hold of one becomes a blinding obsession, a longing so powerful it aches. Before you get there, you think it is all you have ever wanted.
Until you realize that couldn't be further from the truth.
---
Bob Myers cries a lot these days.
He unexpectedly choked up when he announced Kerr as Coach of the Year in April, and his emotions, he admits, reside close to the surface, triggered by something as horrific as a massacre in Orlando, or as simple as his daughter's kindergarten choral performance.
"It's funny,'' Kerr says, "because Bob told me he never used to be like that before."
This is where they reside, this tandem of Kerr and Myers, mired in a timeline distinctly delineated by Before and After.
For Kerr, Before is any time previous to the morning he underwent routine back surgery last July and suffered excruciating complications that still leave him crippled by pain nearly every day.
For Myers, Before is the days preceding Sept. 12, 2015, the moment he learned his 33-year-old brother-in-law, Scott Dinsmore, who was on a trek up Mount Kilimanjaro, was crushed to death by a cascade of falling boulders, with his wife, Chelsea, just an outstretched hand away.
They have both soldiered on through physical and emotional pain that exacts its daily toll like a conductor punching tickets on the morning train. Their misery became a shared burden; a connection both would desperately prefer to do without.
So it's Kerr who never fails to remember to ask how Chelsea, who has moved in with Bob and his wife, Kristen, is faring. And it is Myers who routinely checks with Kerr to see if this is the morning he finally wakes up feeling better.
"Bob has been profoundly affected by what happened to his family,'' Kerr says. "And he will tell you he's been affected by my health stuff.''
As the Bay Area mourns Golden State's failures, Myers and Kerr readily assume ownership of their culpability, but also share the realization there is more to life than the Dubs and the Splash Brothers.
Back when his team was leading 3-1 in the Finals, Kerr rubbed his weary eyes during a practice and tried to put it in perspective.
"For a lack of a better way of putting it,'' Kerr said, gesturing toward the court, "this is all bulls---. It's so much fun, and it's rewarding to be part of a team, and to have a quest and to try and win a championship. It's great thinking we've established this legacy and hung a banner, and all of that is very important in terms of bringing joy to the fans' lives -- that's where the true importance of what we do lies -- but in the grand scheme of things, it's still bulls---. I've found that out.''
Kerr, of course, knows some will misconstrue his sentiments that a championship simply shouldn't hold so much importance.
"But it's true,'' Kerr said.
"You want to win because you are so competitive,'' Kerr said Saturday. "So you try like crazy to do everything you can to make it happen. And then, in the end, you either win or lose. Obviously, if you win, it's amazing, incredible. But if you don't, you move on.
"It's a race that just keeps going on.''
Kerr won five championships as a player. He made clutch plays in a supporting role and celebrated his first title -- 20 years ago with the Bulls -- with a primal scream at midcourt. He has always been healthy, active. After clinching the 2015 title, he played 18 holes of golf; he shot baskets; he even played some beach volleyball.
The pain following his surgery, caused by fluid leaking into his spine, blindsided him. The searing headaches, nausea and dizziness were unrelenting. After missing the season's first 39 games, Kerr returned on Jan. 22 to coach the team, but he was not cured. The worry lines embedded in his face tell the story: The 2016 playoff march was a physical grind. Kerr's symptoms have improved but not dissipated, and he is a long way from being pain-free.
"Steve is sick,'' Myers says. "I don't think people realize what he's gone through, what he continues to go through. If you asked him would he rather win a second championship or get his health back, it wouldn't even be close. He'd want to get well again.
"So when you are trying to properly calibrate how much to care, and you have something going on like Steve does, it's hard to feel it as much as society or fans or even the media wants you to.''
Myers embraces the notion that winning stokes the civic pride of a community, validates the careers of the athletes, infuses a sense of belonging and togetherness that is precious not just in sports, but in all walks of life. These are traits he and Kerr carefully cultivated within their organization.
"But what does it mean to win or lose?" Myers wondered aloud, days before his team's collapse. "How does that solve our issues?
"People think winning a championship fixes everything. In fact, it doesn't fix much. It doesn't fix much of anything for anybody.''
The analogy Myers presents is this: You are given a new Ferrari, the car you never thought you'd ever own in your lifetime. But then, all of a sudden, someone hands you the keys and tells you to enjoy the ride. The initial elation is indescribable, but then reality sets in.
"So you drive it for a week or so, and you say, 'Wait, this was supposed to solve all my problems,''' Myers says. "After a while, you end up saying, 'This is it?'
"That's the mythical part about winning.''
---
The Warriors are still hurting a week after the championship slipped through their fingers. Their fan base is bruised, angry, confused.
Myers gets that. He feels it, too.
But Dinsmore is still gone, and that's what he thinks of first when he wakes up each morning.
Dinsmore walked away from a Fortune 500 job to become an entrepreneur, adventurer and, in his own words, a "chief experimenter.''
He created a website entitled Live Your Legend, which encouraged people to identify their dream job and to pursue it. His Ted Talk on the subject generated 2.5 million views. There was a vibe of genuineness to him, a bohemian view of this world that was further amplified when he and Chelsea, who is Kristen's sister, decided to sell all their belongings, toss some clothes into a pair of backpacks and celebrate their fifth wedding anniversary by traveling around the world.
"If you asked [Kerr], would he rather win a second championship or get his health back, it wouldn't even be close. He'd want to get well again." Warriors GM Bob Myers
A month before they left, Bob and Kristen vacationed with them in France. The Warriors were just one month removed from their stunning 2015 title win over the Cavaliers, and Dinsmore, his eyes shining, pulled Myers aside to hear all the details.
"What's it like to win a championship?" he asked. "Is it everything you thought it would be?" The queries, Myers says, conveyed no jealousy or dismissiveness, only curiosity and excitement for his brother-in-law. Dinsmore had witnessed the sacrifices Myers made to build a competitive team, including time away from his two young daughters, Kayla and Annabelle. Dinsmore understood winning came at a price.
The Dinsmores had departed on their adventure in August and had posted exotic pictures from Marrakesh, Montenegro and Turkey. It was Scott's lifelong dream to scale Kilimanjaro; they were nearly at the summit of the 19,000-foot peak when the accident occurred.
After witnessing the unspeakable horror of her husband's death, Chelsea -- numb with grief and shock -- had no choice but to leave Scott behind and hike to the bottom with her guide, a descent that took multiple days.
Although the sadness still materializes in unexpected waves, there is a consensus among Dinsmore's friends and family that he died in the pursuit of the very happiness he espoused.
"He was living his life exactly the way he wanted,'' Myers says. "Scott used to tell me, 'Why do people always say, 'I'm going to do that when I retire?' Why aren't they doing it now?'''
Dinsmore wrote daily in his journal during his trip, says Myers, who shares this final entry: "I've never been so happy in my life. We all need to enjoy the moment.''
---
When Kerr became coach of the Warriors, he had one initial goal in particular: to establish a healthy relationship with Myers, who had recently fired coach Mark Jackson. Kerr, whose stint as a general manager in Phoenix was clouded by his clashes with coach Mike D'Antoni, recognized they needed to develop a collaborative partnership.
"It's just so important,'' Kerr says. "I failed in Phoenix to establish that rapport with Mike, and I think Bob would tell you on some level he failed to do it with Mark. So we both came in a little wounded in certain ways, and aware of the importance of our relationship."
Myers is an instinctive communicator who pulled Steph Curry aside after Game 3 and reminded him that the game was supposed to be fun. He's in charge of imploring Draymond Green to tone it down and Klay Thompson to ramp it up.
His relationship with Kerr was forever changed when Kerr learned of Dinsmore's death and sent him a long text about losing his own father, Dr. Malcolm Kerr, a professor of Middle East studies at American University in Beirut, who was assassinated by political extremists in 1984, when Kerr was an 18-year-old freshman at Arizona. Kerr shared how he came to grips with losing someone he cared about so deeply for such senseless reasons. Myers was so touched he shared it with the Dinsmore family.
"Bob said in his text, 'I realized what you went through with your dad probably opened you up.' And it does,'' Kerr said. "You don't feel shy about extending yourself to people. That's the moment I think Bob realized the power of compassion.''
While Kerr was sidelined trying to pinpoint the origin of his complications, Myers called every day to review his medical reports and to talk some basketball to take Kerr's mind off the pain. One day Kerr sent a text that buoyed Myers' hopes, hinting he was ready to return. The next morning, another came with an alternately chilling message: "Bob, I just don't know if I'm going to get better.''
"All he wants is to wake up in the morning and feel good again,'' Myers said.
There were moments this season when Myers wondered whether Kerr should step away again. What, he asked his coach, would make him feel better? The answer, really, was nothing.
"This is what made him feel best," Myers says. "Because he loves this team and he loves coaching, so it becomes, 'If I'm not going to feel well, I'd rather not feel well at my job.'
"I do worry there's a stress that he might not even notice that comes with it. The plan is for him to take all the time he needs to figure it out. Because I don't think he wants to go through another season like this. I don't think he can go through another season like this.''
Myers is acutely aware of how quickly everything can change. He laughs when he recalls watching Golden State owner Joe Lacob declaring he would bring a championship to the team within five years when he bought the team in 2010.
Myers, who was still an agent at the time, recalls thinking, "Who is this guy? What's he talking about? The Warriors aren't getting another banner in five years."
Then, five months later, he was working for Lacob as an assistant general manager and helping lay the groundwork to hoist that banner.
"It's great thinking we've established this legacy and hung a banner ... but in the grand scheme of things, it's still bulls---. I've found that out." Steve Kerr
Success is fleeting; both the coach and the GM experienced that firsthand in the final days of their 2016 playoff run. What if Kerr cannot solve the riddle of his pain? Is it possible he has coached his last game? Lacob's son Kirk is the team's assistant general manager, and it's not much of a stretch to assume he's being groomed to replace Myers someday.
"You hope to do it for a long time,'' Myers says, "but the turnover rate is so high in our business. That's why you cultivate relationships that are meaningful and water them, and let them grow, and care about each other and enjoy the moments.''
So Myers has adopted a new approach, including more conversations with his players about life and fewer about basketball. He had just finished reading Ta-Nehisi Coates' "Between the World and Me," a book given to him by Andre Iguodala that describes what it is like to grow up as an African-American.
He has been having discussions with Curry about ways the MVP might be able to help out coaching his kids in youth sports.
Myers grabbed Spurs boss Gregg Popovich at the All-Star Game in February and asked him how he was able to balance life and basketball. Popovich asked Myers what he did when his own team wasn't playing. His reply: He liked to watch the Spurs.
"Why are you doing that?" Popovich shot back.
"Because I like basketball, and I learn watching your team,'' Myers explained.
"What, you don't want to spend time with your family?" Popovich said.
"Yes, well, of course, but ..." Myers said.
"Then be with your family,'' Popovich said. "Don't watch other people's f------ games.''
---
Bob and Kristen Myers see a grief counselor once a week. They do so, he says, so they can cope with the cavernous loss and assist Chelsea in doing the same.
"When something like this happens, it affects all the dynamics of everyone in the family,'' Myers explains. "The parents, the siblings, everyone left behind. You can't expect things to go on as they did before."
He tears up when he realizes his daughters probably won't remember Dinsmore. His death has changed him. Now when he knows someone is struggling over a loss, he does not hesitate. He asks how they are doing. It is something, he says, he has learned to do from Kerr.
"The words heartbroken, devastated, shattered -- you don't know what those words mean until you've lived them,'' Myers says.
During Dinsmore's memorial service, one of his closest friends shared a letter he had written. He ended it by addressing Scott, saying, "You lived your life like you had already done it once and come back for an encore.''
Golden State's own encore went horribly wrong, in spite of the coach who combined a suffocating defense with a stealth offense and the GM who drafted Green, held onto Thompson, signed Shaun Livingston and maximized the talents of Curry.
Each will take the time to process the sobering reality of their team's inability to close.
"It's everyone's dream,'' Kerr says. "It is all you think you want.''
Just one year ago, the confetti floated from the Oracle rafters like a gentle blue and yellow blizzard, a weightless expression of the unbridled joy of the Warriors. Some of the flecks landed in Kerr's cropped blond hair as he embraced Myers, the architect of a team that tipped the basketball world upside down with its lethal long-ball assault.
That was before things went so terribly awry and their perspectives so dramatically changed. It didn't mean they stopped working or caring or feeling the sting of disappointment. It just means they treasure something other than the fluttering confetti that settles onto their team's championship caps.
"Being with family and friends, having your health, having a laugh, having a great meal,'' Kerr says. "That's what matters.''
When Game 7 ended with Cleveland's stunning victory, there were so many unopened pouches of confetti at Oracle Arena, the workers tucked them away in a storage closet for a more promising day.
As for the bottles and bottles of champagne and the boxes of Strength in Numbers championship apparel, they were removed so swiftly, it was like none of it ever existed.