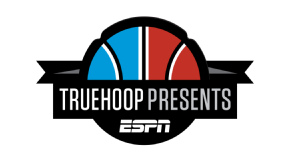 There's a closely guarded secret in the NBA, one that's policed vigilantly by executives at the league office. Current team presidents and marketing people will whisper about it on background, but ask them to use their names on the record, and they clam up.
What is this strictly confidential piece of information, so combustible that the league demands a code of silence?
It's the enormous value of superstars.
"Whatever they pay LeBron or Curry, it isn't enough," said one of these team executives.
This isn't a head coach tasked with game-planning for MVPs or a general manager charged with acquiring the best talent. This is coming from an executive who toils on the business side of a medium-revenue franchise, in the suite of offices that aren't so much concerned whether the team finishes in the playoff bracket or the lottery, but whether it finishes in the black or the red.
The exec requested anonymity because suggesting that superstars drive disproportionate value for the NBA is verboten. With negotiations over the next collective bargaining agreement already underway, the league can't have its bean-counters publicly offering a true appraisal of those they're facing off against across the table.
Meanwhile, the NBA continues to market its cohort of superstars to the hilt. Virtually every team uses the likes of LeBron James, Stephen Curry and, for years, Kobe Bryant as anchors in their ticket packages, and the league constructs its national broadcast slate around its most elite talent.
"Superstars are an accelerant," said a senior NBA marketing official who has also worked in other pro leagues. "They're the thing that drives people to the product and the experience. If a guy has a specific injury and isn't playing, he's out of sight, out of mind. That's a reality with any product. If I'm in front of you all the time, I'm not just building awareness, but I'm also building intent. Then you start getting caught up in whatever I'm selling, and you say, 'You know, I should buy that.'"
The health of these players is the league's most valuable asset, and the NBA knows it. That's why commissioner Adam Silver told Portland guard C.J. McCollum in a recent Players' Tribune Q&A session, "the No. 1 correlation between play and injuries is fatigue." The NBA's board of governors meets in Las Vegas on Tuesday, and it will nibble around the edges of this issue. Members will congratulate themselves for reducing back-to-backs and for adding performance specialists and sports scientists to their franchise directories.
But they have yet to seriously consider the one measure that those experts agree would do the most to preserve the health of the league's high-volume players: reduce the 82-game schedule.
---
There's no greater platform to showcase that talent than the NBA Finals, which reaches 215 nations and territories in 49 languages. In North America, millions of viewers who aren't inclined to watch a Thursday night doubleheader during the NFL season tune in to the Finals because they've heard a lot about this Curry fellow and want to see what all the fuss is about.
The NBA was generally pleased with the viewership numbers -- and you can't go wrong with a seven-game series -- but one official also noted that the league would've been happier had the world been treated to vintage Curry, the joyful bomb-thrower who has made the NBA a religious experience for basketball junkies these past two seasons. If you didn't already know that Steph's shooting had hacked the league, you'd never know just from watching the Finals. In commercial terms, that's a lost opportunity.
While Steph fluttered around the court like a wounded bird, LeBron was as spry as we've seen him in years. He arrived in Oakland for Game 1 of the Finals having played only 16 games in 57 days, and throughout Cleveland's march to the title, the force and bounce of James' game was fearsome. His 43 postseason dunks crushed his previous playoff total of 30.
This is what paying customers come to see. It's why the NBA has been most commercially viable when its stars are most compelling, and less successful when the league hasn't had talent that can sell the product to the masses.
According to top executives around the league who study their teams' spreadsheets ad nauseam, only a handful of superstars truly move the needle league-wide at the box office and on the secondary ticket market: James, Curry (the past year and a half) and Bryant (until the end of this past season), with Kevin Durant running "a very distant fourth." In player apparel, Curry currently represents 15 percent of all sales, with James at 13 percent. That's a massive piece of an NBA merchandise machine that generates $3 billion in revenue annually for the league.
To a great extent, the NBA's abiding mandate is to create as many of these icons as possible. When the league talks about expanding the global reach of the game, the best means of export aren't new courts in Guangzhou, China, or Johannesburg, South Africa. They are LeBron, Steph and whoever else can captivate the imagination of people born after 1980.
There's little reason the NBA couldn't have half a dozen supernovas right now, instead of just two or three. That kind of depth would brighten the league's financial picture in ways never previously imagined.
As recently as three years ago, Derrick Rose was well positioned for the pantheon. He was on track to become one of those marketing ambassadors, an icon who could slash his way into the consciousness of fans domestic and abroad. He wore the right jersey -- one of Michael Jordan's great legacies is the residual prestige of the Chicago Bulls brand -- and played at the right speed.
But a torn left ACL, right meniscus, a spate of sprained ankles, and an orbital fracture have demoted Rose from poster boy to cautionary tale. Rose still lingers among the top jersey sellers in the game, and opposing teams still see a bump in ticket sales when the Bulls make a visit, but Rose's trajectory has plummeted in the wake of his injuries.
Tracy McGrady is another name that conjures up "what-ifs" among league insiders. T-Mac was a unique talent whose athleticism, skill set and charisma were the proper ingredients for a superstar cocktail. Only his back, knees and shoulder didn't cooperate. His teammate Grant Hill, another projected revenue machine, was rejuvenated in Phoenix after what might have been a career-ending ankle injury, but after 2000, few fans around the league paid a premium to watch him perform.
What if McGrady and Hill had remained healthy and realized their potential? What if fans in Atlanta, New Jersey, Charlotte, Milwaukee, Vancouver and Washington during the aughts had good reason to pay double and triple to watch McGrady and Hill accelerate the positional revolution and thrill their way into the Hall of Fame?
---
This week, voices around the league will pay tribute to Tim Duncan, highlight his achievements, and pontificate on his legacy. They'll praise his longevity and consistency, a man who weathered a stream of injuries and ultimately posted one of the finest seasons of his career at age 36.
But if the board of governors wants to understand the essence of Duncan's greatness behind the fundamental purity of his big-man game, they should consider the factors that contributed most to his endurance. And if they're honest about it, they'll note that Duncan never sniffed the top 25 in minutes played in any season after 2002-03, and that the Spurs monitored his playing time obsessively, even incurring $250,000 fines if it meant giving their franchise player the rest he needed.
If the league and its power brokers truly want to honor Duncan and bolster his legacy, they'll cede to the best practices that kept Duncan on the floor until age 40. They'll recognize that finding the necessary rest and recovery for players shouldn't be the product of some clever manipulation of the NBA schedule -- it should just be the NBA schedule.
Partly by choice, Duncan never moved the needle in the marketplace, but mega-superstars who do are human revenue-sharing machines who turn sleepy NBA arenas into cash cows.
When LeBron or Steph steps off the team bus into a visiting NBA arena, he effectively drops a sack of money on the opposing CEO's desk, as if tonight's game were the Lufthansa heist. With more teams pricing tickets dynamically -- allowing the market to set the price -- that's significant extra revenue, even for teams that are sold out irrespective of opponent.
Two executives estimated that Steph and LeBron can generate an additional $1 million in some markets over a garden-variety Tuesday night against Sacramento. The revenue isn't seen merely at the box office or on the secondary ticket market. Even teams who routinely sell out their venue experience an uptick in food and beverage sales.
Merchandise, parking, the 48-hour buzz generated for the NBA product in a city -- all of it represents real and ancillary dollars. When superstars are healthy, the NBA product as athletic exhibition is incomparable. Take the first six weeks of Curry's season, when NBA arenas all over the country opened their doors early because thousands of fans demanded to catch a glimpse of his warm-up routine. Who doesn't want that?
Steph on the sidelines with an injured ankle can't go off for 25 points in a quarter, and LeBron broken down by the wear and tear of thousands of excessive minutes, as he was in previous postseasons, won't have his otherworldly highlights flooding the airwaves and social media.
Something else you hear from the more seasoned business execs in the NBA: The number of games a superstar plays in a season isn't nearly so important as the number of seasons his franchise and the league can milk once he attains superstar status. The difference between LeBron for seven more seasons and LeBron for 10 represents hundreds of millions of dollars for the league. So too does the variance between Steph hanging it up at 37 and playing through his 40th birthday, a la the well-preserved Duncan, whose exertions have been meticulously managed since the San Antonio Spurs realized that fewer minutes meant more years.
Opposition to shortening the current 82-game schedule continues to be a cardinal belief at the ownership level, even as players know it's costing them. Sources close to the NBA's nerve center say that the commissioner is willing to entertain the idea, but resistance among his employers -- the 30 team owners -- is fierce.
"The league is great at solving short-term issues at the expense of the long term," said one general manager, who quietly believes a 70-game schedule, which would knock out most back-to-backs, is the best prescription. He isn't alone, but most execs who see not only the benefits to the long-term health of their heavy-usage players, but also the quality of the nightly product, aren't willing to die on that hill, not when their employers feel strongly otherwise.
---
"You have this player and he's amazing, dunking on ESPN every night, putting up 40-point games, and he won this one at the buzzer," said a veteran marketing executive, who is now employed by an NBA team but has worked in other pro leagues as well. "Then you remove all of that for a three-, four-, five-month window? My attention has moved to something else. The spigot gets turned off, then awareness goes down, intent goes down, which means at some point conversion goes down. And it has a negative impact on all the ancillary things that are dependent on that awareness and that intensity. And when that player is gone for good, the fear is that I move on."
This is the difficult part of debate -- proving the negative, answering questions like: How much revenue was lost by the league the day screws were inserted into Hill's ankle and McGrady's back turned to brittle? How much of the compounded wealth comes when a league has not just one or two showstoppers whose names glow on an arena marquee, but three, four or five? How many of those eight-game partial season-ticket packages with "the good games" would've been 12-gamers?
A cost-benefit analysis of shortening the NBA season in service of longer careers is a complicated exercise. Revenue buckets like national broadcasts are one complication. Deals are negotiated far in advance, and though a shortfall in postseason ratings that were the result of a superstar void can't be specifically quantified, one sports media veteran said that poor viewership could amount to millions of dollars, depending on ratings guarantees.
It appears the national broadcast contract -- far and away the single biggest source of revenue for the league -- wouldn't suffer from a schedule that was less dense. The public would witness games of greater magnitude in which stars haven't played more than twice or three times in the past week. And the most pronounced changes would be a lesser likelihood that a big name is sitting on the bench in a suit, and a greater likelihood that Rose, Hill and McGrady could have added to the NBA's constellation of superstars. A Hollywood studio that generates only one or two blockbusters a year incites the ire of investors. One with four or five can claim supremacy over the industry.
Free media is another place where superstar injuries would hit the league. No Curry in a postseason would erase the Riley Curry pub machine. A sidelined James means fewer GQ covers. The same goes for sponsorship and licensing.
Franchises owe players the best conditions as both a professional and a moral imperative that extends beyond monetary compensation, but even those unmoved by pro-labor sentiment -- be they owners or fans -- can appreciate the principle of quality control.
What would the league pay to go back in time and have the prime version of Steph Curry at his healthiest and most lethal in this year's Finals? Twenty-five million? Fifty million? A hundred million? What if the league could have 16 games-in-57-days LeBron for six straight months? What if it could have a near guarantee that its iconic players won't be watching their backups for a nationally televised game merely because their health can't sustain another pounding?
All the while, the league keeps its superstars' pedal to the metal, racing toward the horizon until the clutch gives out.