This story appears in ESPN The Magazine's Dec. 12 NFL Chemistry Issue. Subscribe today!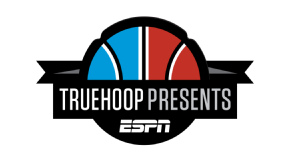 YOUR SON IS the starting point guard for the Los Angeles Lakers, a 20-year-old cast as their next superstar. It affords you luxuries once unimaginable. Mansion shopping in Brentwood? Perusing European sports car dealerships in Beverly Hills? Dream bigger. Yet here you, Antonio Russell, are on a late August afternoon, idling in your black GMC truck outside a vacant lot in a misbegotten patch of Louisville, Kentucky. The Southern sun is kicking the temperatures into the 90s as you roll down the driver's side window and start rebuilding the wooden shotgun house from memory: the marble floors, the stained glass windows, two built-in waterfalls, one on both floors. It was the jewel of Louisville's West End, half a dozen blocks from Muhammad Ali's childhood home. Your grandparents poured their lives into it, and you dreamed that someday they'd leave it to you -- it was all you ever wanted -- and, sure enough, they did. Then you put all their blood, sweat, love and trust in the name of a family member who took out a loan against the house, even though it was paid for, and eventually it fell into the city's hands. You learned the real estate business to try to buy it back, to save it, but you couldn't. So all that exists now is ankle-high grass and a few stone steps that lead to nothing but your mistake.
You wish you had a picture handy. Oh, it was really something. There's a reason you stop here 10 minutes into what will become a three-hour tour of your son's life. Once, you couldn't bear to be anywhere near here. That home was your responsibility, and you trusted the wrong person, and look what happened. And though the pain is still there, always will be, now you feed off it, reminding yourself how easily one mistake can destroy what it took a lifetime to build -- how without eternal vigilance, the most precious things can be taken from your life and bulldozed. These days, you visit all the time. Sometimes you grab McDonald's and pull up here to eat. Sometimes you'll tell friends to meet you beside it. Sometimes you'll drive by, just because, like today, when you're snaking through Louisville, from its inner city to its suburbs, pausing at parks where your son played, schools he attended, houses where he lived. It's a lesson that shapes you.
"I can't put my kids' life and the outcome in anybody else's hands," you say. "Anybody's."
ABOUT A MONTH earlier, at high noon on a triple-digit Las Vegas scorcher, your son D'Angelo moseys into an empty hotel conference room just off the Strip. As NBA custom dictates, a player of his caliber -- drafted No. 2 in 2015 -- should dominate summer league here, and so he has. In a few months, he'll extend his hot streak into the season, serving up a buffet of 3-pointers and further evidence of his high-end court vision, establishing himself as the leading candidate to fill the vacancy left by Kobe Bryant's retirement. But he cites, instead, another goal -- a family motto, he says, one his father instilled: "Create new headlines."
"Going around the league, people know, 'Oh, he got in some trouble' or 'He didn't play well his rookie year' or 'He's a bust.' That's the headline," D'Angelo says. "I'm going to have a million more opportunities to create new headlines, and I can't wait. Can't wait."
You remember the old headlines. Vast sums of ink were devoted to D'Angelo last season when the Lakers capsized to a franchise-worst 17-65. The rookie clashed with then-Lakers coach Byron Scott, who publicly, and frequently, called the 19-year-old immature. Then in late March, a video surfaced of Russell filming a private conversation between himself and teammate Nick Young, who didn't appear to realize he was being taped. Russell, on camera, asked about Young's love life outside of his relationship with his then-fiancée, Australian rapper Iggy Azalea. ("I'm glad you told my video all that," Russell could be heard telling Young. "Huh?" Young replied, turning his face toward Russell before the video cut out.) At a breakfast meeting soon after, no Laker would sit at Russell's table, a source told ESPN's Ramona Shelburne; in another instance, the source said, Russell came into the locker room and sat next to guard Lou Williams, who got up and walked away. The resulting tension, sources say, played a role in the Lakers' 48-point loss to Utah on March 28, tied for the worst loss in franchise history.
How exactly the video leaked remains unclear, but Russell had broken one of pro sports' most hallowed codes, exposing the inner sanctum of athlete hedonism. Even worse, he'd done so to one of his teammates. "D'Angelo Russell goes down as the worst teammate in sports history!!!!" Knicks guard Brandon Jennings tweeted in response to the scandal.
Russell's fledgling brand was dented. A high school coach in California contacted Ron Harris, a former assistant basketball coach at Montverde Academy in Florida, where Russell spent three years. "Ron, your boy D'Angelo?" he said. "The young guys out here do not care for him anymore. They don't want anything to do with him. They said they're going to stop drinking Gatorade" -- which Russell endorses -- "because of what he did to Nick Young." Says Harris, "He was like enemy No. 1 of the people for a while."
Ask family members, childhood friends, teammates and coaches to describe Russell and you'll hear "prankster," "jokester" and "fun-loving" -- and some intimate that those traits led to the mishap. "Sometimes, you can tell [players], 'The iron is hot, don't touch it,'" says Thomas Scott, an assistant/player development coach with the Lakers last season and Byron Scott's son. "Some people want to find out."
Still, others who know Russell well say the incident isn't like him at all. It was an accident, an aberration. Russell and Nick Young were friends, after all. "D went to his son's birthday party and everything," says Jamie Johnson, Russell's childhood friend. "That situation was just over the head and the video got into the wrong hands, but that's not who he is."
Russell, for his part, compares the situation -- and all of last season -- with being whistled for a foul; complaining won't change the verdict. "What I went through last year was horrible," he says. "But I can learn from it and turn it into a positive."
Listen to those words again. As his father, you recognize them; it's like listening to a tape of yourself. They are your words. These are the things you've said for years. But where were you through all of this? You try to tell yourself it's all part of God's plan. But still: You weren't there. And look what happened.
---
YOU HAD DESIGNS on moving to LA to protect D'Angelo from those who might seek to prey on a newly minted teenage millionaire. But you didn't. You had a 3-year-old daughter, Chloe, back in Louisville. You couldn't stand to be apart from her. So instead you told D'Angelo's two older brothers -- Antonio and LaShawn Gilliam -- to leave college at Northern Kentucky University, take online classes and move in with D'Angelo in LA. You called D'Angelo five times a day, texted countless more, seeking every detail. "My dad is one of the smartest guys I know," D'Angelo says. "Whenever he speaks, you listen. He can talk your head off. He can lecture your head off."
You constantly worry that your kids are tuning you out; you've felt that way for years, even back when you'd drive them to AAU tournaments all over. "Pops, you been preaching to us all day," they'd say from the back seat, and you'd pause. But then you'd consider the circumstances. You weren't just driving D'Angelo. You were driving D'Angelo and his brothers and two or three friends too -- and that wasn't cheap. You'd have to rent a truck or a van and cover food, hotels, everything. And you'd have to drive all night sometimes, headlights stabbing through the darkness, the road disappearing beneath you. But you were happy to do it, since it meant keeping all these kids -- your kids -- involved in something positive, safe.
All you asked for in return was their attention.
---
YOU ALWAYS LIKED the road. It gave you peace of mind, and you've spent plenty of time on it, missing only about 10 of D'Angelo's games during AAU, high school, prep school and college. Ten games. In five years. You even managed to attend about 60 games during D'Angelo's rookie season with the Lakers, shuttling back and forth between Louisville and LA.
As for D'Angelo's troublesome year? You peer out at Louisville's downtown, pausing for a beat to consider the skyline. You're not justifying anything, but your son is young, in a new city, a new tax bracket. He'll make mistakes, sure, but you believe adversity is necessary for achieving any goal. And yes, you wonder whether being there would've stopped it. But here it gets tricky. You don't want to feel controlling -- you know it could backfire -- though you're not above stepping in. "I will do it. I will. I will," you say. "Because this is my son. I'd rather be overprotective ... than go visit my son in jail or behind a wall or in the grave. And it's my responsibility. I brought these guys into this world. This is my responsibility."
For hours you've talked with your eyes forward, on the road, but now, at a Louisville stop sign, you turn and make direct eye contact, your hands clenching the steering wheel. You hold your gaze for a long moment before returning it to the road.
---
LAST SEASON, AS an assistant coach for the Warriors, Luke Walton watched clips of D'Angelo Russell and thought, This kid could be special. Since Walton became the Lakers' head coach, the words he has used to describe Russell have included "great," "awesome" and "coachable." These are not the words Walton's predecessor used just a year ago. "He can be as good as he wants to be," Walton says.
D'Angelo suffered through the worst season in Lakers history, one of the most tumultuous seasons a rookie could endure, and if all that didn't change him, it's unclear what would. "I take it as a positive because all I know is what I came into," Russell says. "I got drafted into a farewell tour. I got drafted and came into Byron Scott's era and what we went through as a losing team. That's all I know in the NBA." All he knows is what it felt like to be removed from the starting lineup 20 games into his first season, to be ridiculed publicly by his own coach, to watch an injury-prone 37-year-old dominate the ball on nearly every possession. While other lottery picks drafted alongside him played huge minutes for awful teams, Russell was often benched late in close games, a seeming indication that he wasn't ready for the moment or couldn't be trusted or both.
If his faith in the Lakers was shaken, who could blame him?
"I don't want that ever again," Russell says. "I don't want to come in with a losing record. I don't want to go to a losing team and you've got guys going every which way after practice -- the chemistry just wasn't there. I feel like with this team and with this organization, people want to be a part of it. People want to be Lakers. There's just so much pressure, and some guys handle it and some guys can't. I've always been a guy that, I don't know, just attacks pressure. I want to be a part of this whole thing turning back around. I've seen what it was to be at its lowest point. I want to be a part of a playoff run this year ... next year, Finals."
---
YOU STEER THROUGH the West End's Section 8 housing and faded factories. You call this area Lost Hope. You never joined gangs, but you hung out with those who did and saw how easy it was to fall in with them. Then you had kids, the first when you were 19, and soon you feared the West End would consume them. You moved your family to different homes in the neighborhood for years, but it wasn't until D'Angelo reached middle school that he and his brothers -- he's the third of four boys -- started living with you on a full-time basis. You were separated from their mother then, and it was only then that you could watch your children constantly. "For them to live in my house and to worry about them every single second of their day, it saved my life," you say. "That's really how I feel."
Your mission was clear: Avoid the stain of a criminal record. And you called upon the West End to drive that message home. "If you want to do exactly what everybody else is doing," you'd tell your kids, "then you'll be on the corner one day, saying, 'I had good grades. I had all these colleges reaching out to me to do this and do that.' But you're still on the corner of the ghetto talking about what you used to have going." Says your son Antonio, "You can either go left or right, especially in the environment that we were in, and [Dad] was destined to not let us go the wrong way. Every chance that we got, he was on us. Lecturing us. Telling us. Just anything and everything."
Lectures weren't enough, though. You had to keep them occupied, out of harm's way, especially D'Angelo, who, you say, was "a kid who didn't mind getting in trouble." He took karate, played baseball, soccer and football. But then there was basketball, which D'Angelo liked more than the others, and so did you. Why? "That was a way to control him," you say. "If you didn't do everything that was required of you to play basketball, then you couldn't play basketball. That was the only way that I could get to him -- basketball."
You remember D'Angelo's first game, feeling overjoyed yet remaining critical. "I seen something in him!" you say today. "I stayed on him." And when one of the parents told you it wasn't that serious, just a little league basketball game, you rose from your seat and walked away silently, though inside your head you were screaming. I want to yell at my son. I want to push my son the way I want to push him. So let me do what I want to do.
One day, D'Angelo, your goofball, your incorrigible prankster, told you, "I think I'm going to take this serious."
"You know, you can take this serious," you told him, "and it can change your life."
---
YOU SURVEY THE row of modern, multilevel homes with their two-car garages and spacious, well-manicured lawns, the nearby rolling hills providing a scenic backdrop. It's quiet. "I wanted to bring them to a place where there was no negativity," you say. "You just feel happy out here." You're miles from the West End, in an area southwest of Louisville named Valley Station. All along, you knew that to change their lives they needed to leave the West End for good because no matter how close an eye you kept on your kids, D'Angelo was a target. "If there was an older kid and he liked him and that kid was a cool kid to him, but he didn't go to school and he hung out in the projects or he gang-banged over here, D'Angelo could've followed that footstep," you say. "So it was my job to get him away from here."
And so you moved your family to a three-bedroom brick home along Pleasure Court; D'Angelo was about to start seventh grade then. Finally, your sons could play outside and leave the front door unlocked and you could sleep a little easier. But just two years later, as a high school freshman, D'Angelo was dominating to the point that his coaches kept telling you that your son wasn't being pushed, that they'd have to lace up sneakers and practice against him "because he's killing everybody."
Uh-oh, you thought, this could be bad. Perhaps D'Angelo would pick up bad habits, especially in the classroom -- and you knew where that could lead. You, after all, had played basketball too, and had grown accustomed to the spoils of being the tallest (6-foot-4) and best on youth teams. But when coaches told you to run or do pushups, you'd lie and say you had asthma or bronchitis. You'd show up just before school ended and practice started. You thought you knew everything. You didn't listen to anyone. And coaches let it slide. They gave you an easy road, and you took it. Then in high school, friends dropped out and you followed their lead. "I just gave up," you say. You never graduated, never attended college. You let your grandmother's house fall into the wrong hands. You could go on and on and on. "Those are my lessons."
Now you're 41 but look half that, more like your sons' brother than their father. You hear that one all the time. You tell everybody, "My kids keep me young." Are you always on them because your father never could be, dying, as he did, when you were 5? Perhaps. "I didn't have nobody in my corner, nobody to push me. I wish I really did have someone to push me. My whole reason for doing this was just to keep my kids out of harm's way. I know how the devil is," you say. "I know how the devil is."
---
D'ANGELO WANTED OUT, to go back home to Louisville, but you weren't having it. You believed he needed more routine, more structure, more competition. So you sent him off to Montverde Academy, a Florida-based prep basketball powerhouse led by hard-nosed coach Kevin Boyle.
Ron Harris, then a Montverde assistant, remembers Russell's first practice as a sophomore and recalls that D'Angelo, one of the top guards in his class, was "destroyed" by Montverde's veterans, some of whom would go on to play at Kansas, Kentucky, Florida and Clemson. "I put my hand on his shoulder and said, 'Don't worry, son, it's going to get better,' " Harris says, "and I didn't know if it was going to get better." Boyle wasn't sure either: "He had high-level ability, a little bit too cocky at first, too confident, so I had to break him down a little bit and build him back up."
In one game late in Russell's first season, Boyle said he didn't care if the sophomore took 20 shots, but he didn't want him shooting the first time he touched the ball ... and that's exactly what Russell did. Boyle benched him for the rest of the game. "D'Angelo couldn't believe he didn't get much run, but he didn't play hard enough at the time. That kind of became an awakening for him," Harris says.
Rae Miller, an assistant coach, says Russell would be the one to pull up his shorts too high or take wild shots in practice to break up the monotony. Boyle says that if Russell were to miss five shots in a row, he might blame the ball or the rim or whoever passed him the ball, but never himself. At the end of Russell's rocky sophomore season, Miller drove him to the airport, believing Russell could be gone. "I think his dad understood that he needed the discipline from me as a coach and the school," Boyle says. "I knew he was going to make it. I knew from that moment that his father had laid down the law and said, 'This is what you're doing,' and I think he just started to get better and buy in."
Russell stayed for two more years, and he says his three seasons in Florida fast-tracked his maturity. But the joker in him remains. Ohio State women's basketball star Kelsey Mitchell recalled how at OSU D'Angelo would wet a wad of paper, stick it in someone's ear and act like it was someone else. With the Lakers, Thomas Scott says Russell is the type who'd tell someone he had a smudge on his shirt, then run his finger up to the guy's nose when he looked down: "Made you look!"
Now imagine, for a moment, how those antics would align with Kobe's maniacal, no-nonsense mentality. Still, you believe that all things happen for a reason, that the powers that be orchestrated that your son could spend his first season alongside Bryant, who was in his last. "D'Angelo, if you can get that killer mentality from him or that business savvy from him, or if you can just get the mentality of what it takes to make it, you'll be great," you told your son. "You'll be in a better position than anyone."
---
JUST ABOUT EVERY day, if they're looking for you, they'll find you in the West End, where plenty of family still live. The area hasn't changed much, you say. It drove you to push all your sons, not just D'Angelo. You couldn't let any of them fail. Now one of those sons is studying to become a lawyer and another hopes to become a CEO. You like to believe that the weight of your words, the sheer onslaught of them, pushed your kids to think: I gotta find something and succeed at it because if I don't, I'm going to be the one left at home with Pops, listening to his lectures. "I'm saying it as a joke," you say, "but that's probably what was in his head."
You tell your kids that you don't know it all, that you know only from all the mistakes you've made and those you've seen, and that if they just do the opposite, they'll be fine. You, like any father, want them to be better than you were, and to you they've already surpassed you. "I feel like I have a dynasty," you say.
At times, you thought you'd pushed so hard that they'd grow up to hate you. Yeah, you talk too much. You lecture too much. You might even get on their nerves. You know it. But they understand your story. They respect where you're coming from, which comforts you. Because even if you told them 20 times not to try to beat a yellow traffic light, it needs to pay off only once to be worth it.
You tell D'Angelo that pressure either bursts a pipe or forms a diamond. You plan to observe that process in person -- to move to Los Angeles for the 2016-17 season, to sign a one-year lease in the same Westside neighborhood as your son, "just to make sure everything is going smooth," you say. Or maybe, just maybe, you'll stay longer than one season. You'll make that decision in time. And yeah, you know how all this sounds. But you'd rather be overbearing than have something bad happen, than to go visit your son in jail or behind a wall or in the grave. It's your responsibility, you tell yourself. And if you forget, you just swing by the vacant lot where the family heirloom once stood. Remember: You brought these children into this world. You can't put their lives in anybody else's hands. Anybody's.