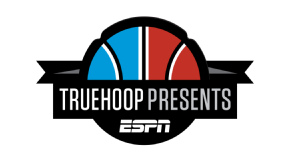 DURING LAST SUMMER'S Olympics, Team USA's basketball players stayed in an ultraluxury cruise ship moored at Rio de Janeiro's Pier Maua. It had extra long beds to accommodate tall people, shiny brass and glass in every room, a pool bar, a card room and white-gloved attendants at the ready. But Raptors shooting guard DeMar DeRozan says he never did sleep well there, and exhaustion colored his Olympic experience. It's easy to imagine reasons for his restlessness -- the rigors of Olympic competition, say, or the ever-present security concerns that had police snipers patrolling the waters and a wall of bulletproof glass keeping pedestrians away.
But interrupting his sleep was his alarm. Every morning, DeRozan says, he rose before 6 a.m., in the dark, when the rest of the Silver Cloud ship was entirely, eerily silent -- except for the occasional creaks and sways from the shifting waters of Guanabara Bay. Through the dark and quiet he'd make his way down the narrow stairs, through the security checkpoint, and out to a Sprinter van waiting with two trainers, a cousin, a Raptors security official and an armed guard.
The winter sunrise would begin during the half-hour drive through Rio de Janeiro, which DeRozan remembers with a half-smile, half-grimace. This was the obsessive hard work that can make someone one of the best athletes in the history of the world, and it is not easy. Technically, the destination was the Clube de Regatas do Flamengo, an aging athletic club behind tall concrete walls. In reality, the destination those days and most days was any old training facility anywhere -- because that's where you go to become the next Kobe Bryant.
DEROZAN GREW UP about 15 miles south of Staples Center, learning to play like Bryant at Lueders Park Community Center on North Bullis Road, where his father watched over him to ensure gangs kept away.
He still has a bitter memory of Game 5 in the 1997 playoffs against the Utah Jazz, when Bryant shot a series of air balls in an overtime loss. "I was 7 years old, and I wanted to cry," DeRozan said. "He was my passion."
In his early teen years, DeRozan began studying every Bryant move. At age 16, he met Bryant at a summer run at Loyola Marymount, and Bryant quickly took to him, offering his brand of vicious advice when they'd see each other. DeRozan swallowed it whole.
"Kobe had an aura around him when he was on the court; he intimidated all of us. I was inside a video game," DeRozan said. "I'd watched him growing up. I watched Kobe do everything. His shot. His footwork. How he works in the post. Everything growing up was Kobe. I tried to emulate the tough shots he took, his pump fake. There's nothing you can show me that Kobe has done on a court that I don't know about or have tried. I practice almost all of them."
Wearing Kobe model Nikes, DeRozan played so well at Compton High that he had his choice of many top colleges, but he chose the one that was two-thirds of the way from Compton to Staples, where Bryant played. "After we met, then he sort of watched me grow up," DeRozan said. "And he was always offering advice. He was always serious. That's one of the things I loved about him, his seriousness."
After a year (in Kobe Nikes) at the University of Southern California, DeRozan was drafted ninth by the Raptors, where he now wears No. 10 -- an homage to Bryant's Olympic team number.
As a Raptor, DeRozan has seen the league change mightily in style of play, with 3-pointers becoming the game's most treasured form of attack. This trend has not affected DeRozan at all, because it was never a big part of Bryant's game. Instead, DeRozan has spent the better part of a decade learning to find those step-backs, side steps, drop steps and escape dribbles that form the basis of a Bryant-style midrange game. He has become proficient at working with his back to the basket. He knows where his sweet spots are on the floor, and he knows how to get there within the chaos of a game.
He grew good enough at all of those skills that last year he had one of the thrills of his career: sharing the court with Bryant during the legend's final All-Star Game in DeRozan's new home of Toronto. They both wore Kobe 11s.
---
THESE DAYS, DEROZAN is scoring like water -- about 30 points a game this season -- as the Raptors are emerging as the Cavs' only real challenger in the East. And he does it without the superpower of the 3-pointer -- attempting one every 18 minutes of play in a league where centers like Marc Gasol (every nine minutes) and Karl Anthony Towns (10 minutes) shoot them far more often.
Which is not to say DeRozan is without tricks. Bryant attempted more free throws than any guard in history -- more than 10,000 -- by earning a trip to the free throw line every 4.9 minutes he played for 20 years. DeRozan isn't far behind. For his career, he has attempted one every 5.7 minutes. This season, he's averaging a free throw attempt every 3.9 minutes, better than Bryant's best season.
"I'd watched him growing up. I watched Kobe do everything. His shot. His footwork. How he works in the post. Everything growing up was Kobe."

DeMar DeRozan
This is the project DeRozan was working so hard on last summer.
"Free throws take a toll," DeRozan said. "You have to be relentless because you have to keep doing it even when you're not getting calls. You have to be strong enough to finish through contact. You have to be able to get up after you got knocked down. And you have to do it night after night. There's weight training. There's diet. There's treatment. A lot of things I don't want to do."
So in that borrowed Rio gym, DeRozan would run, shoot and lift weights for an exhausting two or three hours. "There was one day where it was raining and there was water all over the court," DeRozan said. "I said, 'We'll wait until it dries. We didn't come all this way only to go back.'"
"He gets it the old-fashioned way. He draws contact, he gets to the line. He breaks the mold when you look at his style," Raptors coach Dwane Casey said. "There's not that many guys who can do it. You can't do it with the entire team because it puts too much on the officials."
The jujitsu of drawing fouls hardly gets you on SportsCenter. It doesn't lend itself to hero worship. But it does come with the admiration of Rockets star James Harden, the NBA's reigning free throw king. In fact, DeRozan and Harden spend summer study sessions in Los Angeles, where they examine every little opportunity to earn a whistle -- like bringing a very low dribble into traffic. This often forces active-handed defenders to make an exaggerated reach to swipe at the ball and creates the kind of reach a referee just might notice. They also hone the fine art of tracking defenders in transition and finding inadvertent-looking contact with them while shooting, which DeRozan calls "body hunting."
Last March, when Harden's team visited Toronto, he and DeRozan dined together. The night before, DeRozan had gotten to the line 25 times in a win over the Portland Trail Blazers -- making his first 24 and missing the last on purpose to kill the clock and secure the win. In baseball, pitchers have perfect games. In golf, there's the hole-in-one. For what Harden and DeRozan do, this was the top of the mountain, and Harden wanted to compare notes, maestro to maestro.
---
BACK ON THE cruise ship after rehearsing how to beast his way to hard-won and-1s, DeRozan would join his Team USA teammates for a daily 11 a.m. meeting, where he'd sit with heroes of the 3-point revolution, players like Kevin Durant, Klay Thompson, Kyrie Irving and Draymond Green.
Advanced statistics say a lot of things about basketball, but nothing more loudly than that 3s make your offense better -- they draw defenders out of the paint, making layups easier; they reduce wear and tear; and, not to be overlooked, they come with one more point. The best offenses shoot near-record numbers of them. The graph of 3s attempted across the league over the past decade is shaped like a hockey stick, going up and up, with no end in sight.
DeRozan sees it as a fad. After the meeting, when the team went to practice, DeRozan would rest on the sidelines when his teammates did their individual work. "I'd just watch as guys got their shots in," he said. "I didn't care if someone thought I wasn't doing anything."
Lonely hard work and being misunderstood -- or even disliked? That's all part of being like Kobe.
But it's also not something DeRozan has perfected entirely. He can get a bit tense when he sees how the long-range shooters get praise and respect from media. Midrange shots in traffic go hard against the grain of efficiency. And even though free throws are an important component in efficient offense, DeRozan doesn't think the stars who are the best at getting them are regarded appropriately.
He's something of a victim of the changes in how players are assessed. By points per game, he's a hero. By any stat that measures his team's performance when he's on the court, he falls far down the leaderboard. In last year's playoffs, for all of his big buckets, the Raptors were better as a team when DeRozan was out of the game. This season, ESPN's real plus-minus ranks him as the league's 61st best player, much of which is attributable to his being one of the lowest-rated defenders in the league. On offense, he's ranked fourth among shooting guards, after three players who shoot 3s like crazy.
"There's still time in my career to move out to the 3-point line. Right now that's not something I need to do," DeRozan said as he leaned back in a chair at the Denver Four Seasons hotel and saw teammate Kyle Lowry headed for the front door wearing workout gear.
It was almost 8 p.m. The Raptors had just flown in to start a five-game road trip. Denver was having its first snowstorm of the year, but a waiting SUV was ready to take Lowry to a nearby gym to get practice shooting in. There would be lots of 3-pointers.
"When I get to be Kyle's age I can shoot 3s," DeRozan joked. "When I'm 33, maybe I can be the next Kyle Korver."
After his second All-Star season and strong play in the deepest playoff push in Raptors history -- he averaged 23 points a game and shot 50 percent from the field -- DeRozan was stunned by where he was rated by major media outlets. ESPN's #NBArank had DeRozan at 30th. The Washington Post ranked him 45th. Sports Illustrated had him at 46th.
"I think it's B.S." DeRozan said. "I'm willing to line up against anyone in the league, and it will be toe-to-toe until the end. I believe I've proved that. You put in so much work, it's almost sickening. I watch everything, I read everything. I've always been a guy who wants to prove somebody wrong. I wouldn't rub it in anyone's face, but that's my gratification. I've seen so many guys' work ethic, and I know it doesn't come close to what I'm putting myself through. When you see those rankings, it makes you want to go out and prove it."
And in his mind, the proving ground lies on the other side of Lake Erie. "That's all I'm thinking about: the Cavs, the Cavs, the Cavs," DeRozan said. "We've already played two games against them, and both came down to the end. We've got to figure that out; we've got to get that execution. We're going to keep working. I'm going to keep working. I'm not a fluke player; we're not an accident team."
Last summer DeRozan signed a five-year, $137 million deal with the Raptors on the first day of free agency. He had other options: the Lakers, of course. The New York Knicks were interested and so were the Philadelphia 76ers, whose general manager Bryan Colangelo had drafted him in Toronto. He passed on other options for a few reasons, the largest contract in Raptors history being a big one. The possible blowback of not winning right away in L.A. with a young team being another. But when he talks about establishing a legacy in Toronto, he's not trying to give a nice quote. He's following a guiding principle: Playing a whole career in one place is pure Bryant.