It's finally official. The first NBA Finals trilogy awaits us, a rematch of a rematch that most fans have been expecting all season. Will the Golden State Warriors or the Cleveland Cavaliers win the NBA title? And in how many games?
Here are the predictions from our ESPN Forecast panel of experts, ESPN's Basketball Power Index (BPI), FiveThirtyEight, PredictWise and a panel of fans.

Predicting Game 1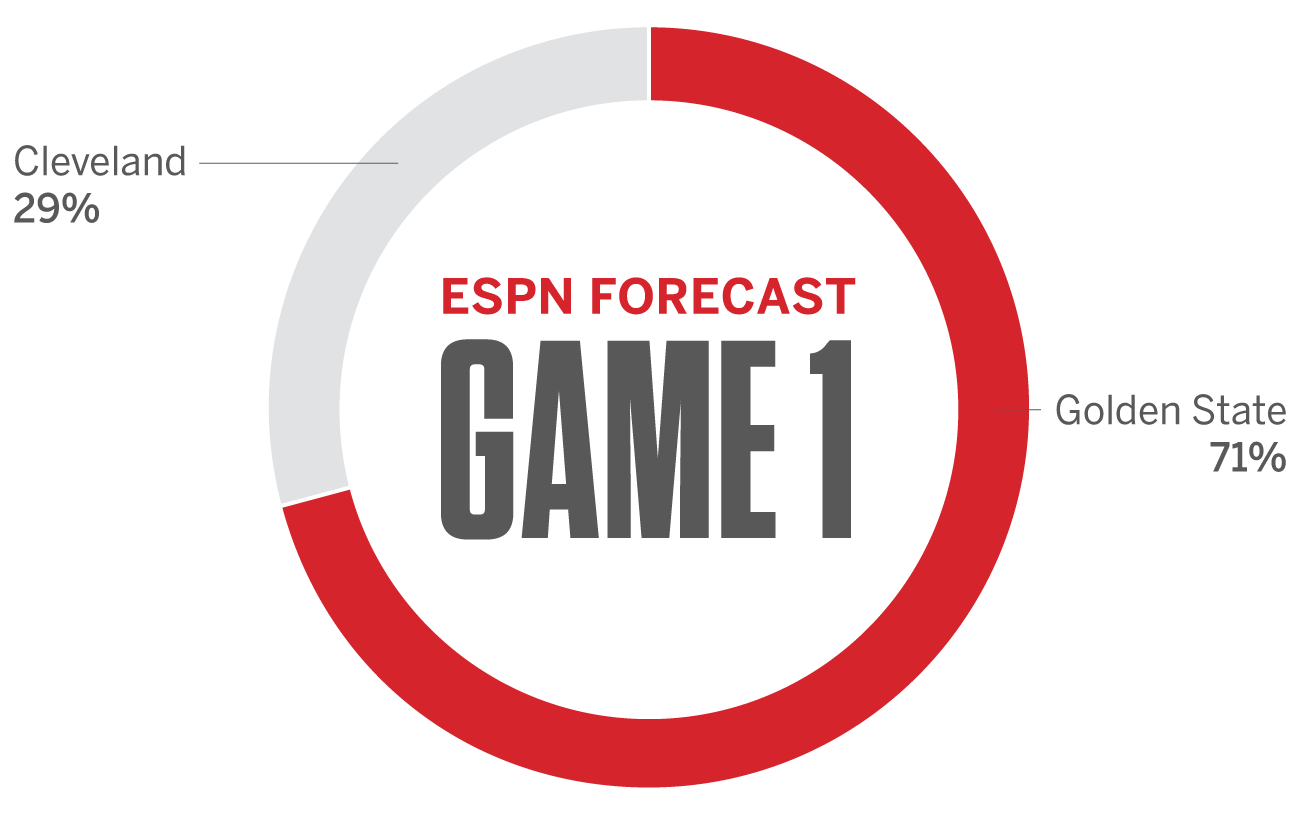 Predicting the series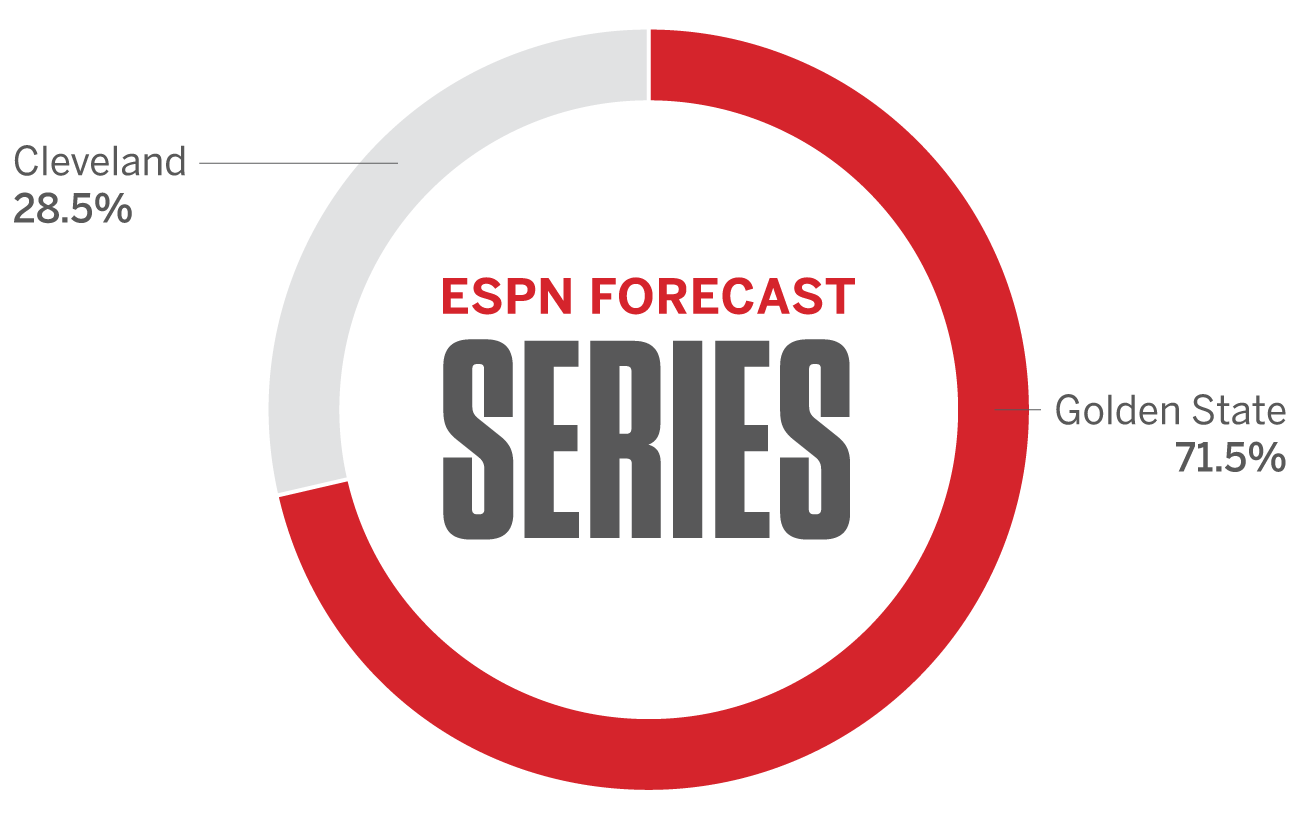 Predicting the number of games
ESPN Forecast and the fan panel predictions were conducted in coordination with Microsoft Research.