The Golden State Warriors have raced out to a 2-0 series lead against the Cleveland Cavaliers behind stellar performances from Kevin Durant and Stephen Curry.
What will tonight's Game 3 (9 p.m. ET on ABC/WatchESPN) bring as LeBron James & Co. look to get on the board at home and avoid a 3-0 series deficit?
Here are the Game 3 and updated Finals predictions from our ESPN Forecast panel of experts, ESPN's Basketball Power Index (BPI), FiveThirtyEight, PredictWise and a panel of fans.
More: ESPN Forecast (Finals MVP) | BPI odds | 2017 NBA Finals

Predicting Game 3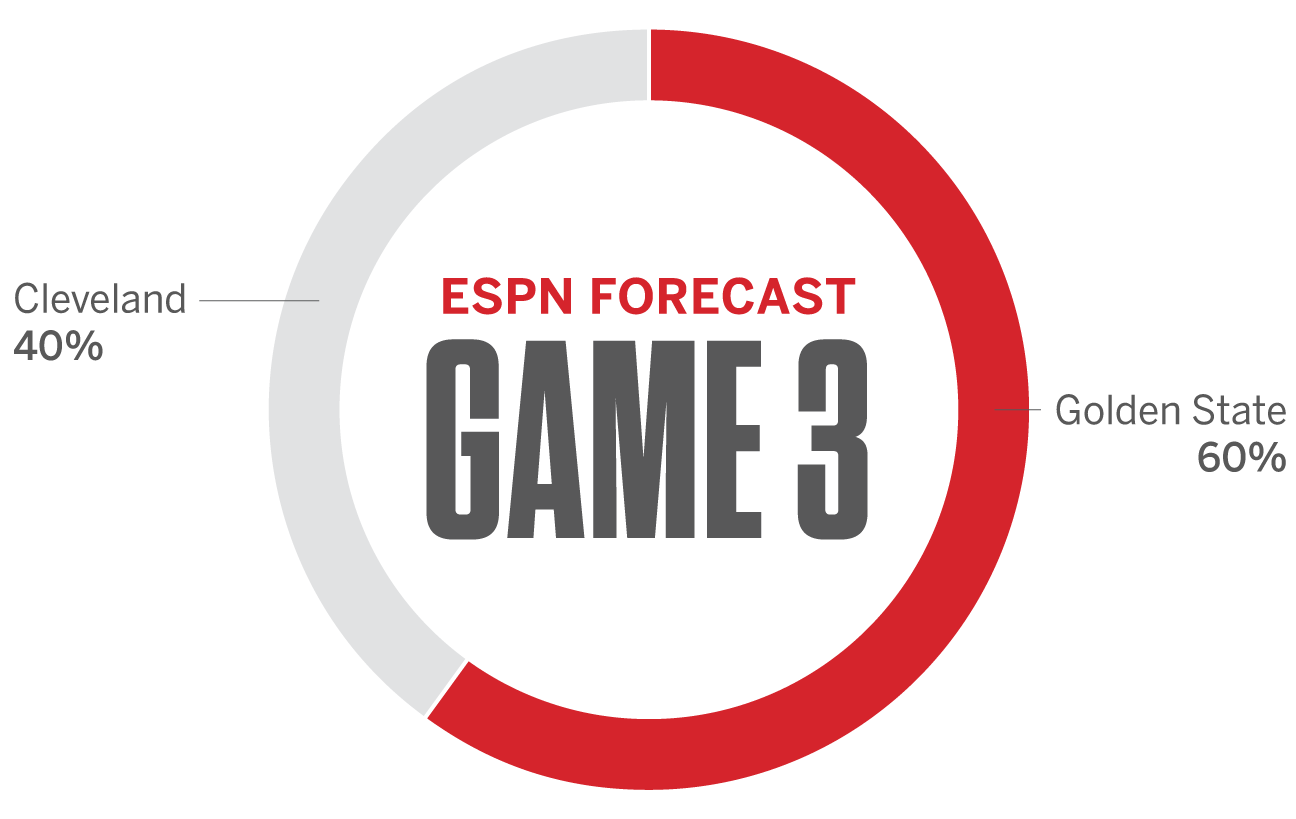 Predicting the series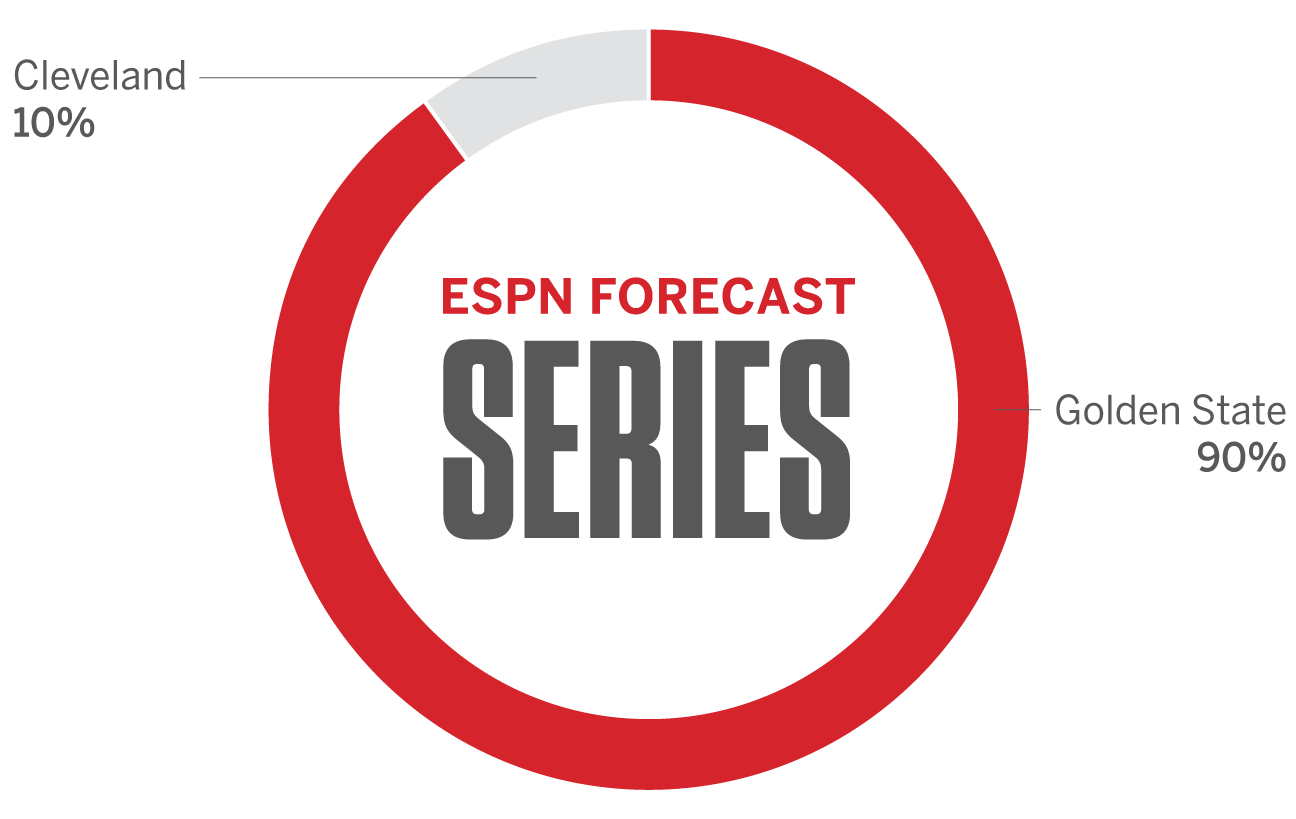 Predicting the number of games
ESPN Forecast and the fan panel predictions were conducted in coordination with Microsoft Research. Join the fan panel here.