The 2017 NBA Finals between the defending champion Cleveland Cavaliers and the 2015 champion Golden State Warriors is the most star-studded Finals ever.
So which star will shine brightest on the biggest stage this June and win Finals MVP?
KD? Steph? LeBron? Heading into Wednesday's Game 3 (9 p.m. ET on ABC/WatchESPN), here are the predictions from our ESPN Forecast panel of experts, and a panel of fans.
More: ESPN Forecast (Game 3) | BPI odds | 2017 NBA Finals

Odds on Durant for Finals MVP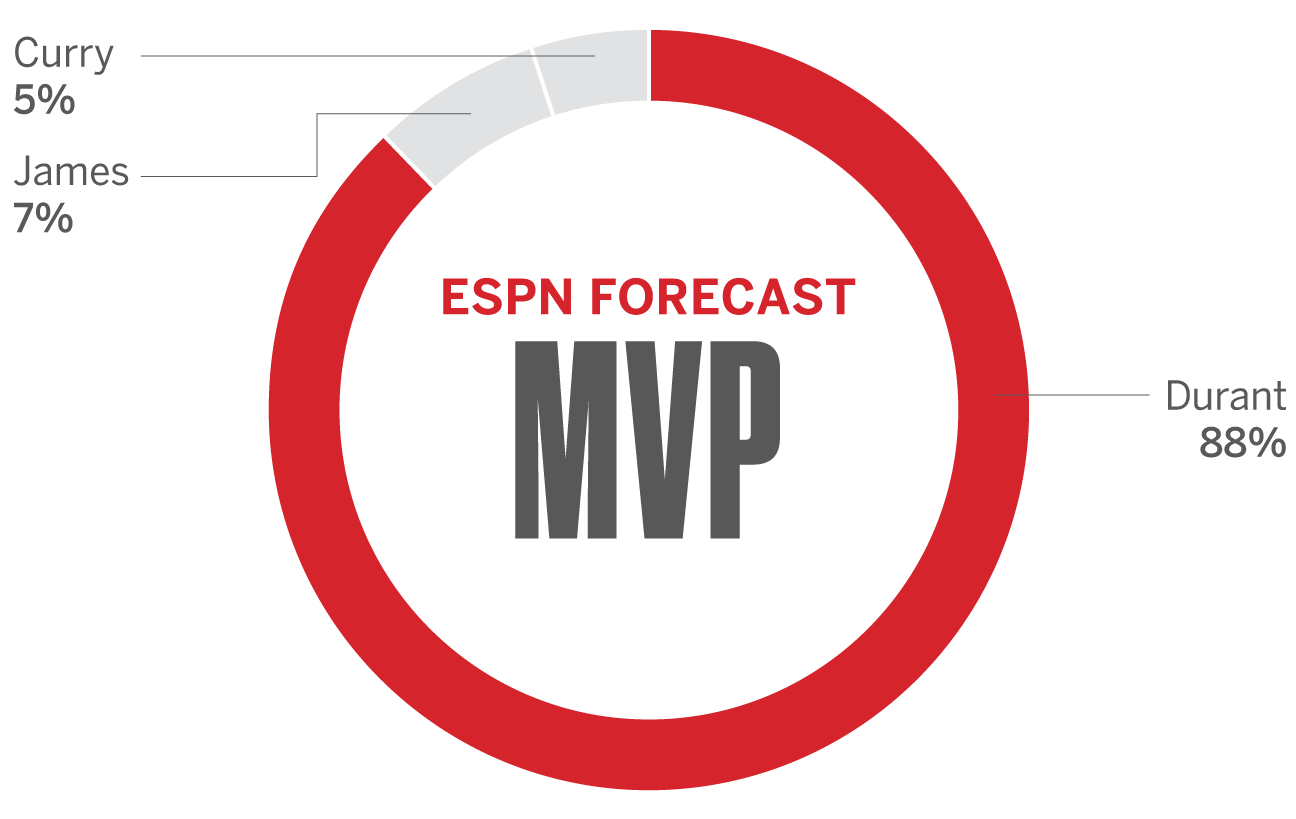 Some notes on our Finals MVP contenders:

KD is no stranger to the NBA's biggest stage. He led the Thunder to the Finals in 2012 and in a losing effort averaged 30.6 PPG against the Heat in five games. In his first season with the Warriors, Durant entered the Finals on fire. He averaged 28 PPG on 60 percent shooting against the Spurs in the Western Conference finals.
---

He's attempting to earn his fourth Finals MVP award; only Michael Jordan (six) has more than three.
---

When the Warriors won the championship two years ago, Andre Iguodala was named Finals MVP, while Curry didn't receive a single vote. This year, Curry entered the Finals averaging 28.6 points per game on 50.2 percent shooting from the field and 43.1 percent shooting from 3, all postseason career highs.
---
ESPN Forecast and the fan panel predictions were conducted in coordination with Microsoft Research. Join the fan panel here.