For the first time, the NBA All-Star teams will be selected by captains rather than using the traditional East vs. West format, with each conference's top player in fan voting getting the honor to select its respective team.
Who will captain each All-Star squad? Who will they choose and who will they snub?
The 2018 All-Star Game is more than four months away, but the format changes announced this week are sparking conversation among players and coaches.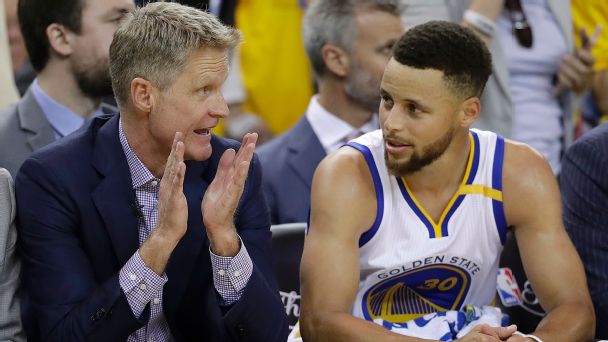 Stephen Curry thinks changes add to All-Star flavor
"I think it's great for the game to kind of spice it up a little bit, give the fans a little bit more interest in how the teams are going to unfold. It's great to follow how the 24-man rosters are voted on by the fans and the coaches but now there's another element of mixing the East and the West and giving different combinations of guys out there on the floor. So it should be a pretty cool vibe to test it out and see how it goes."
Draymond Green loves the idea
"I think the All-Star Game last year was pretty boring. So I think for the league office, Adam Silver, Michael Levine, and all those guys to take a look at that and say it's something else we need to do to bring some excitement to it, I think that's great. I think that definitely adds some excitement. Talking [about] the draft, all these different things, that's pretty unique, so I'm not sure how it turns out but I think it's a fantastic idea."
Draymond Green applauds the league for trying to do something different with the All-Star Game.
Steve Kerr wants to see more tweaks
"I think it really would have been interesting if they would have picked 24 All-Stars total, and not necessarily made it 12 from each side. If they really wanted to do it and get the 24 best players, maybe that would have been the way to go, but I respect the fact that the league is looking to alter the format, trying to make it better. I think it's good."
---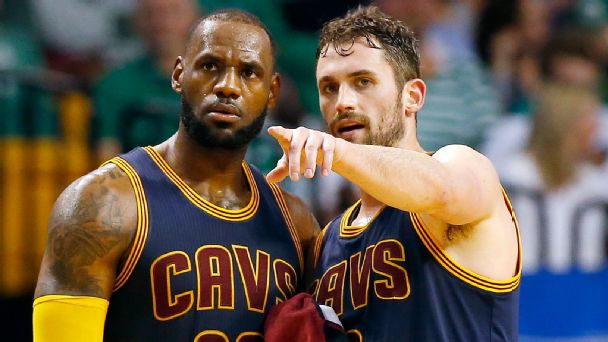 Kevin Love projects a LeBron James captaincy
Kevin Love danced around the question when asked who LeBron James would pick in the All-Star Game if both Steph Curry and Kyrie Irving were available: "Ooh. It depends on how far, I guess, how far he's picked. Because you know he's going to pick … we talked about peanut butter and jelly this week and maybe the banana boat guys, so, we'll see what happens. I know that he'll have some fun with it. If he wants to, he has a future in this league of being on that side of basketball operations and I'd imagine he would put together a hell of a team. So, it just depends. If we need shooting, both guys are there. If we need ball handling, distributing, both guys are there. That's tough. That's a toss-up."
---
Tyronn Lue likes the idea of 'something different'
Tyronn Lue is in favor of the change to the NBA All-Star Game format: "I like the change," he said. "I think it's something to get guys excited about, get fans excited about when you have a chance to kind of mix the teams up and have different guys playing with each other. If you stay in the East your whole career or stay in the West your whole career, you'd never get the chance to play with those guys. I think it was a good move by Mr. Silver to try to incorporate something different, to give the fans something different and give the players something different."
---
Cavs' Richard Jefferson is not impressed
Richard Jefferson is fed up with what the NBA All-Star Game has devolved to: "It's really kind of a joke. It's sad from the standpoint of, 'Oh, this is the most points since Michael Jordan scored 35 in '87,' well, it was a completely different game. It's tough when … no one had had a triple-double, now you have three guys can get a triple-double in one game because it's just a float-around game. They're changing it up ideally to make it more competitive. Hopefully it works."
Richard Jefferson on a further change that still needs to be implemented to fix the NBA All-Star Game: "I think Adam Silver should have a conversation with the Players Association and be like, 'Look, this is going to affect our brand if every time you guys show up at an All-Star Game it's 180-162, people literally will turn it off.' That's not excitement."