Most Valuable Player: the NBA's most prestigious, least scientific honor. It's an award that defines greatness, even though it has no clear-cut criteria.
Should voters name as MVP the best basketball player in the world on April 11, 2018, when the regular season concludes? Or the player who assembled the most statistically impressive body of work for the season? Should those stats be of the traditional variety or the fancy, newfangled type? What about the best player on the best team?
To make sense of the MVP race over the final seven weeks of the NBA season, we'll be tracking a few categories. Can any of the leading candidates establish a stranglehold over each category and emerge as a clear-cut favorite, or will the 2018 MVP race spiral into a raucous sports debate?

Category 1: Filling up the box score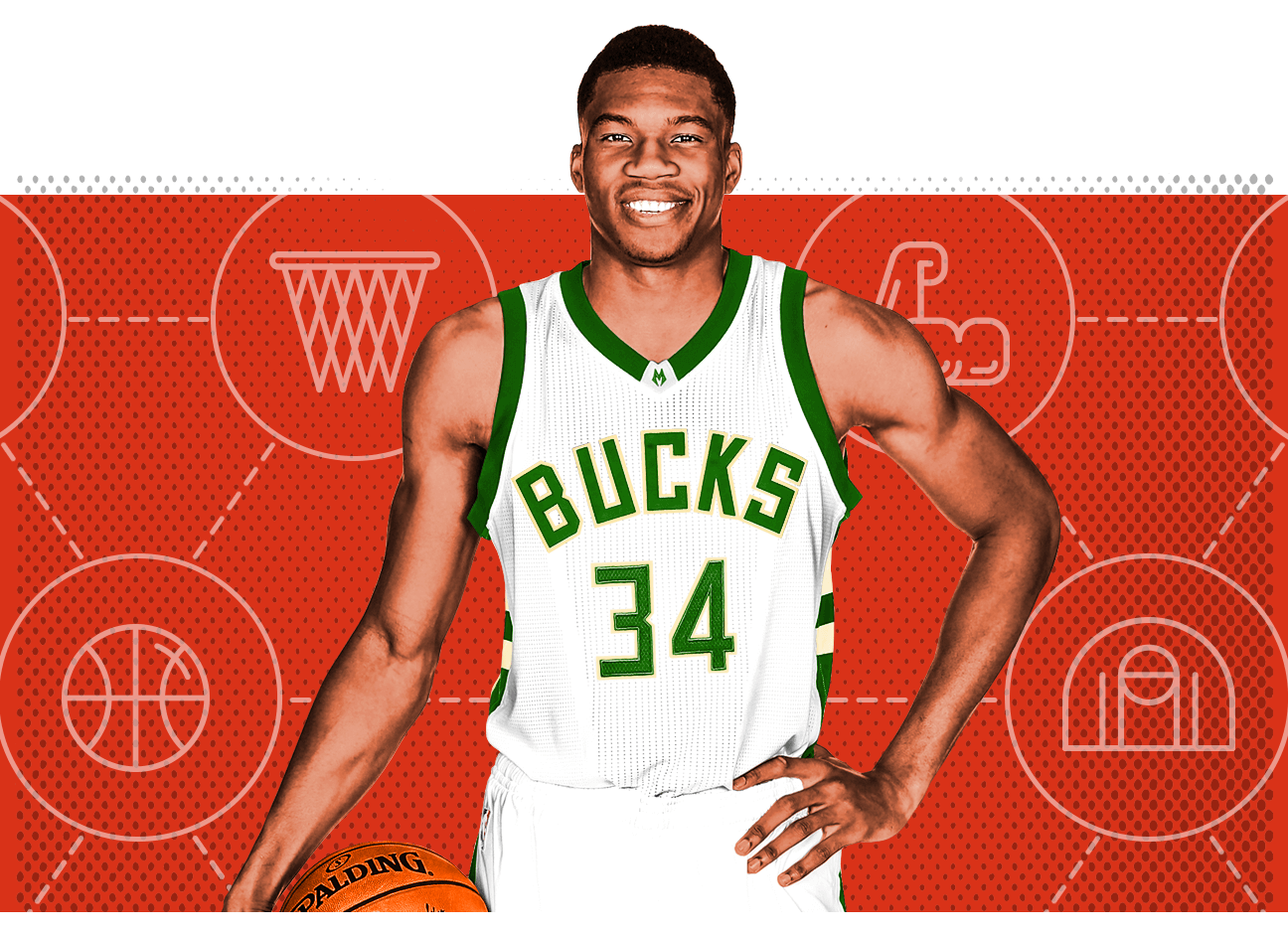 Points per game has traditionally served as the great bellwether for MVP, as the past three players to top 30 points per game -- Russell Westbrook last season, Stephen Curry in 2015-16 and Kevin Durant in 2013-14 -- have taken home the award.
James Harden leads all contenders with 31.3 points per game, well ahead of Giannis Antetokounmpo's 27.6 PPG and Anthony Davis' 27.4 PPG. That he also leads all except Westbrook in assists per game -- despite playing alongside one of the game's most gifted distributors in Chris Paul -- establishes Harden as the decisive favorite.
But if you're looking for a gap in Harden's résumé, his field goal percentage, a pedestrian 44.8 percent, lags relative to that of the other leaders. LeBron James, Davis, Antetokounmpo and Durant all clock in at over 50 percent, with Curry at 49.0, Kyrie Irving at 48.6 and Jimmy Butler at 47.6 percent. Among the favorites, only Westbrook joins Harden in sub-45 percent territory.
Injuries could compromise the candidacy of Paul, who has put together an exceptional season but has missed 17 games. Curry was sidelined for 15 games, a number that might be too high for some voters to warrant first- and second-place honors.
If Antetokounmpo wants to build his case for MVP, box-score stats is the place to do it. He's currently averaging 27.8 points, 10.4 rebounds and 4.8 assists per game. Since 1965, only five players have compiled a 25-10-5 baseline, and every one of them -- Westbrook, Barkley, Bird, Abdul-Jabbar and Chamberlain -- won the award.
Category 1 rankings
1. Harden
2. Antetokounmpo
3. Westbrook
4. Davis
5. James

Category 2: Taking it to the next level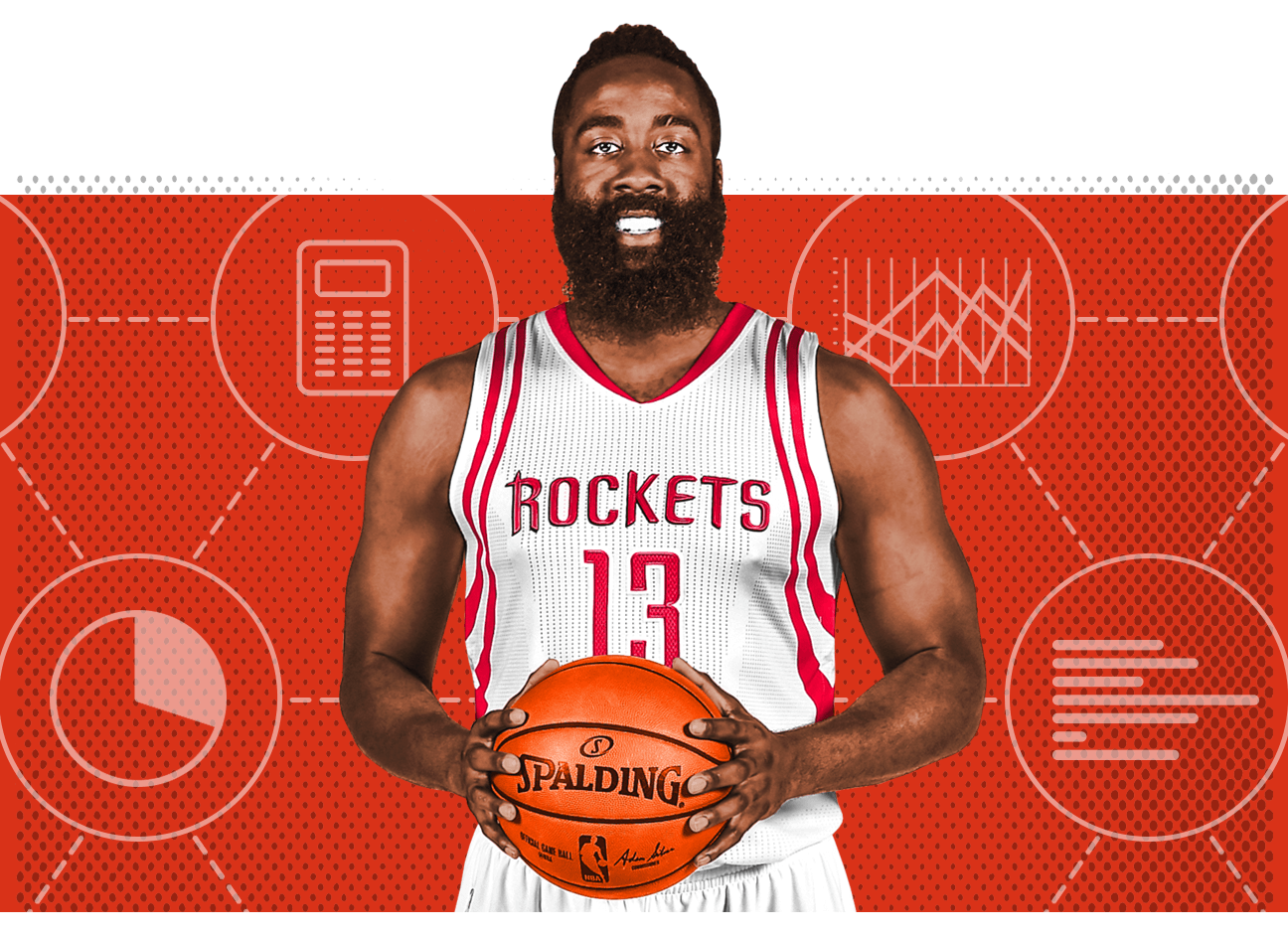 Advanced metrics enable us to find subtle distinctions among MVP candidates who all have eye-popping numbers. Let's start with ESPN's real plus-minus, which takes into account how a player's team performs when he's on the floor, while taking into account both the four teammates with whom he's sharing the court and the five guys on the other side.
Our real plus-minus leaders coming out of the All-Star break are, in descending order, Paul, Harden, Butler, Curry and Antetokounmpo. When sorted for real plus-minus wins, which factors in the amount of time spent on the court, those results are reordered as Butler (who leads all MVP contenders in minutes played this season), Westbrook, Harden, Antetokounmpo and James.
If win shares -- which measures the estimated number of wins a player contributes to his team -- are more to your liking, the leaderboard reads Harden, Antetokounmpo, Davis, James and Butler. On a per-48 minute basis, it's Harden, Paul, Curry, Davis and Antetokounmpo. Kevin Pelton's WARP metric, which measures what a player is worth relative to a replacement player, lists James as the league's most valuable player. He leads Harden by the narrowest of margins, followed by Karl-Anthony Towns, Antetokounmpo and Davis.
Defensively, Davis and Antetokounmpo lead all the major contenders in defensive win shares and defensive real plus-minus.
Category 2 rankings
1. Harden
2. Antetokounmpo
3. Butler
4. James
5. Curry

Category 3: Got wins?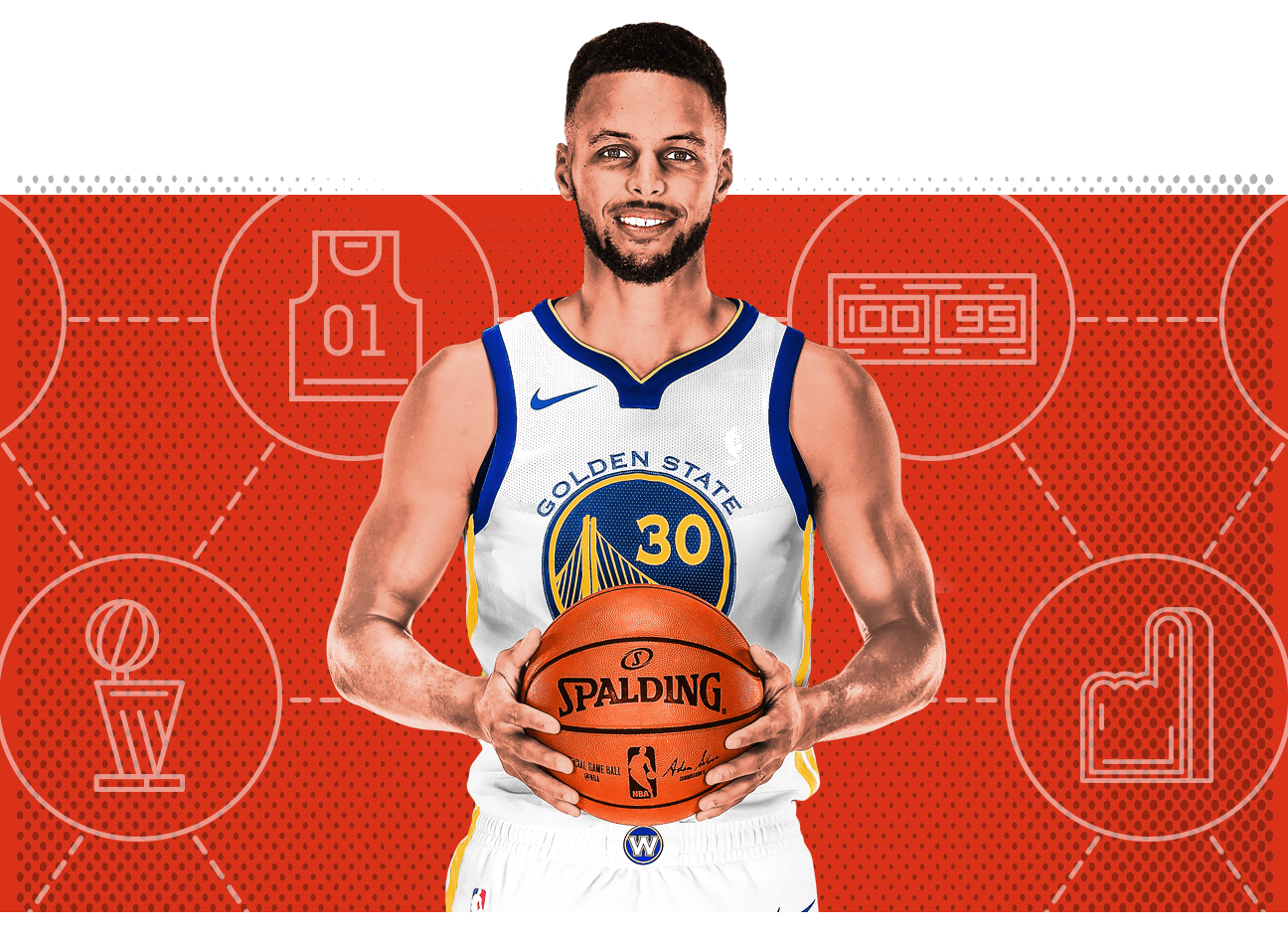 A steadfast argument has long existed in sports that for a player to be named "most valuable," he must play for a team that has distinguished itself as elite, because winning is the measure that matters most. If we use win percentage as a guidepost for this season's race, then we must first look to Houston, Golden State and Toronto, the league's three leaders by win percentage, each of which has posted a point differential above 8.0 points per game.
Harden can stake claim to this event as well, and Paul might have a case for a few top-five votes, as the Rockets have compiled a 27-1 record when he plays with Harden and Clint Capela. Curry and Durant stand as Golden State's nominees.
DeMar DeRozan and Kyle Lowry have led the Raptors to a magical regular season atop the Eastern Conference standings. Neither has been decisively better than the other, but DeRozan has posted his most-efficient season as a shooter, distributor and defender, while Lowry has been typically strong across all categories.
As strong as his numbers have been, Davis will have trouble garnering votes if the Pels can't hold off Utah or the Clippers. Antetokounmpo and Butler have both turned in incredibly productive seasons, but as much improved as the Bucks and Timberwolves have been, winning the award from a second-tier team is a rarity.
Category 3 rankings
1. Harden
2. Paul
3. Curry
4. Durant
5. DeRozan

Category 4: What's the story?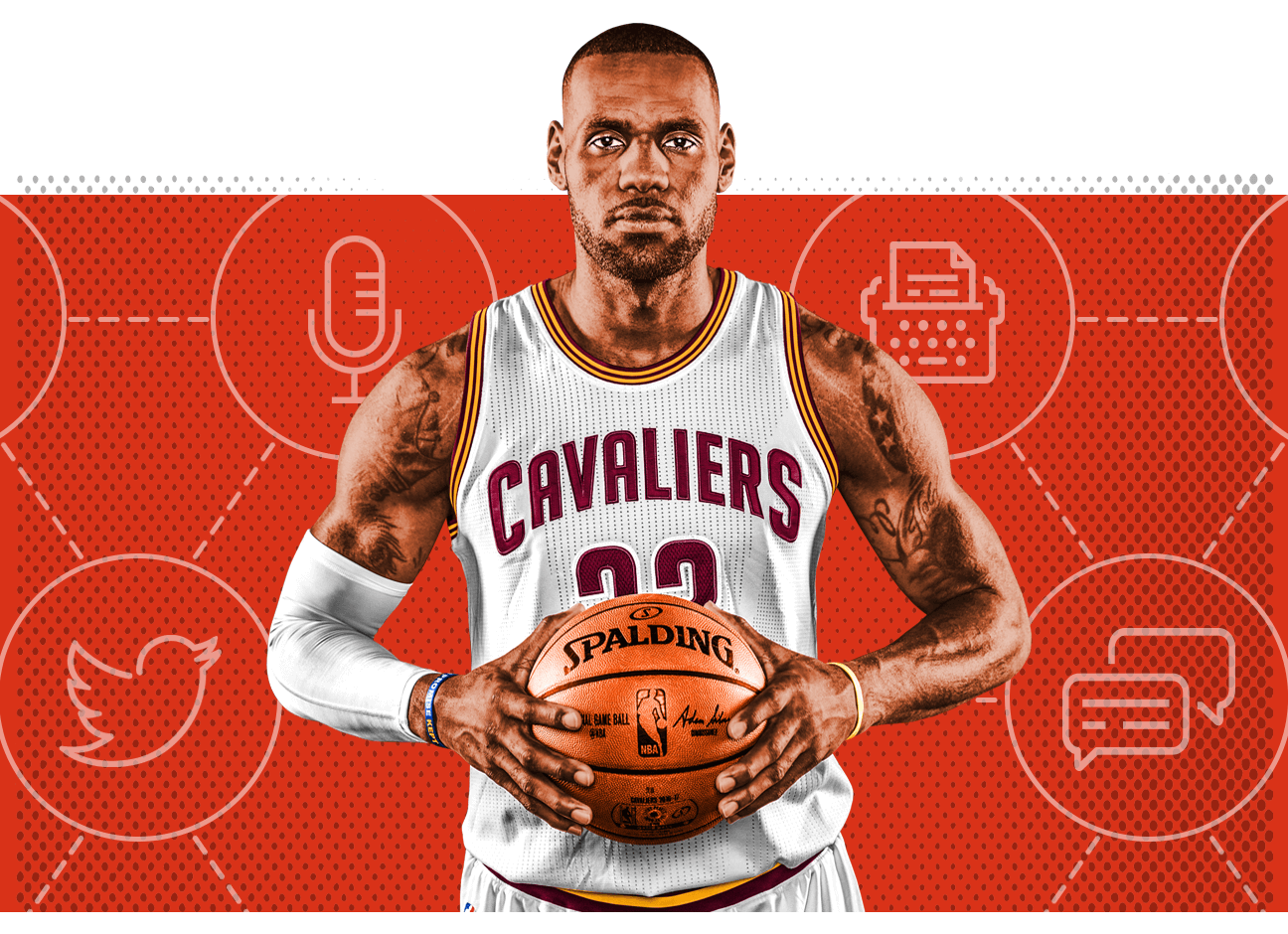 The MVP voting pool is composed of media members, many of them writers and broadcasters who love a good story. Voters frequently reward novelty, underdogs and candidates with cinematic seasons, some of them with better statistical portfolios than others.
When LeBron was putting up gaudy numbers early, a fifth MVP award for a player this dominant in his 15th season at age 33 seemed like an appropriate tribute to sustained greatness. But the Cavs' season was quickly subsumed in drama, and chatter about LeBron began to focus on the atmosphere in Cleveland. If the Cavs can maintain their post-deadline turnaround and the final seven weeks of James' season look like his first seven, he could reemerge as a sentimental favorite.
If Boston can rediscover its early-season form behind a strong late run from Irving, his campaign could see an uptick in enthusiasm. So too could DeRozan's if the Raptors continue to crush the Eastern Conference and reach a 60-win threshold.
Yet Harden has his own story to tell: Twice in the past three seasons, he has been the runner-up. He has seamlessly welcomed Paul, and the two have created beautiful music together for a team that could finish above the vaunted Warriors in the standings.
Speaking of which, could Curry and Durant suffer from Warrior fatigue?
Watch this space.
Category 4 rankings
1. Harden
2. James
3. Irving
4. DeRozan
5. Antetokounmpo

Overall MVP rankings: Harden No. 1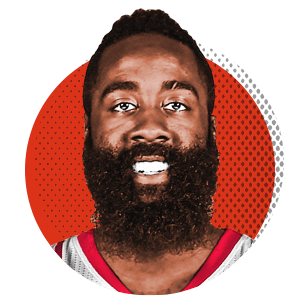 With only 25 games remaining in the season, Harden has built a sound MVP candidacy that should satisfy traditionalists, stat-heads and voters who like to honor a trajectory of career improvement. Although he isn't a high-percentage shooter by basic measures, he compensates for any shortcomings at the foul line and behind the arc -- and with strong peripherals. Any MVP contender who wants to challenge Harden in earnest should be prepared to rip off a historic seven-week run of basketball.
Top-12 rankings
1. Harden
2. Antetokounmpo
3. James
4. Curry
5. Durant
6. Butler
7. Paul
8. Davis
9. Westbrook
10. Irving
11. DeRozan
12. Lowry