When Tyus Jones first heard that the Minnesota Timberwolves were designing an alternate jersey in honor of Prince, he knew how important it was that the team and Nike get it right.
Jones is 22, too young for Prince's heyday, but he grew up about half an hour from Minneapolis -- Prince's hometown -- and understands the musical superstar's connection to the region and its basketball teams.
"Being from here, you know," Jones says. "He's obviously an icon, but he's even more of an icon and a legend here."
Prince and other local music legends, including Jimmy Jam, Prince's longtime friend and occasional touring partner, often sat courtside during the early years of the Timberwolves and the high points of the Kevin Garnett era. As the franchise receded into lottery contention, Prince the fan receded into the background. He rarely attended games. When he did, he preferred to do so in such a private fashion, most fans would not even know he was there, says Ted Johnson, the team's chief strategy officer.
When Prince's camp sent word he might attend a game, several staffers would drop everything to plan for his appearance. There were many false alarms. I was in Minneapolis on Nov. 12, 2015, when Prince's people alerted the Wolves he might come that night to their game against the Warriors. A thrilled panic ensued. Staffers arranged private entrance and exit pathways for Prince, and a method of whisking him into a suite without attracting attention.
He didn't show. But Prince was always watching Minnesota hoops. He played basketball in junior high and high school, and in pickup games both on tour and at his home in Paisley Park -- as memorialized in perhaps the most famous "Chappelle's Show" skit ever. When the WNBA's Minnesota Lynx won the 2015 championship, Prince invited the team to Paisley Park for a private three-hour concert.
When Prince died in April 2016, Nike pitched the Wolves an alternate "city edition" jersey for the 2017-18 season that would honor him. The Wolves concluded it was too soon. They were already finalizing their 2017-18 jerseys, which would kick off a full-on rebrand -- new jerseys, new logo, new court, tweaked color scheme.
But they decided then to prioritize a Prince jersey for this season. They set aside some of Nike's other proposed Minnesota-centric motifs: jerseys paying homage to Bob Dylan, the Mississippi River (which runs through Minneapolis), and the original Minneapolis Lakers, Johnson says. (You might see some of those ideas down the road.)
In the spring of 2017, Cyrus Coleman, a product designer for Nike's basketball division, pitched the Wolves a mockup that looked very much like the final Prince jersey the team will unveil later today:
(Coleman himself has a personal connection to the highest levels of the music industry; his father, Tony, served as B.B. King's longtime drummer.)
This is why you have city edition alternates. Well, this and money. The proliferation of jerseys -- every team has at least one new alternate every season -- is a naked cash grab, even if some of the folks behind the jerseys approach them with care and even reverence for a subject like Prince. Teams want you to buy every new toy.
But you might as well make the toys cool and locally relevant. This jersey is very cool and locally relevant. It might be the best of this season's city edition crop, and certainly the most memorable.
Only a few teams -- Utah, Toronto, Charlotte, Phoenix and the Lakers, depending on how you designate "forum blue" as a shade -- have ever gone all-in on purple as part of their core palette. That is probably for the best. Purple is a strong color.
Minnesota's purple-on-purple look is new. This deep, very purply purple is all Minnesota's. The connection with Prince is obvious, and neither shade is bright enough to overwhelm or sear your eyes.
The Wolves were worried about the jerseys being too purple. They tried different color schemes, and a reversed look with dark purple lettering over a light purple background. There are outlandish designs based on some of Prince's more daring fashion ensembles on the cutting room floor.
"We experimented with some pretty crazy color floods and other things," Coleman says.
They retained at least some of the craziness. The right shoulder features a pattern designed to mimic the studding on one shoulder of the jackets Prince often wore around the 1984 release of "Purple Rain."
Coleman wanted to stitch actual studs onto the jerseys, but that proved too complicated, he says.
The font in the "Wolves" wordmark echoes the diagonal, jagged style of the lettering on the "Purple Rain" album cover.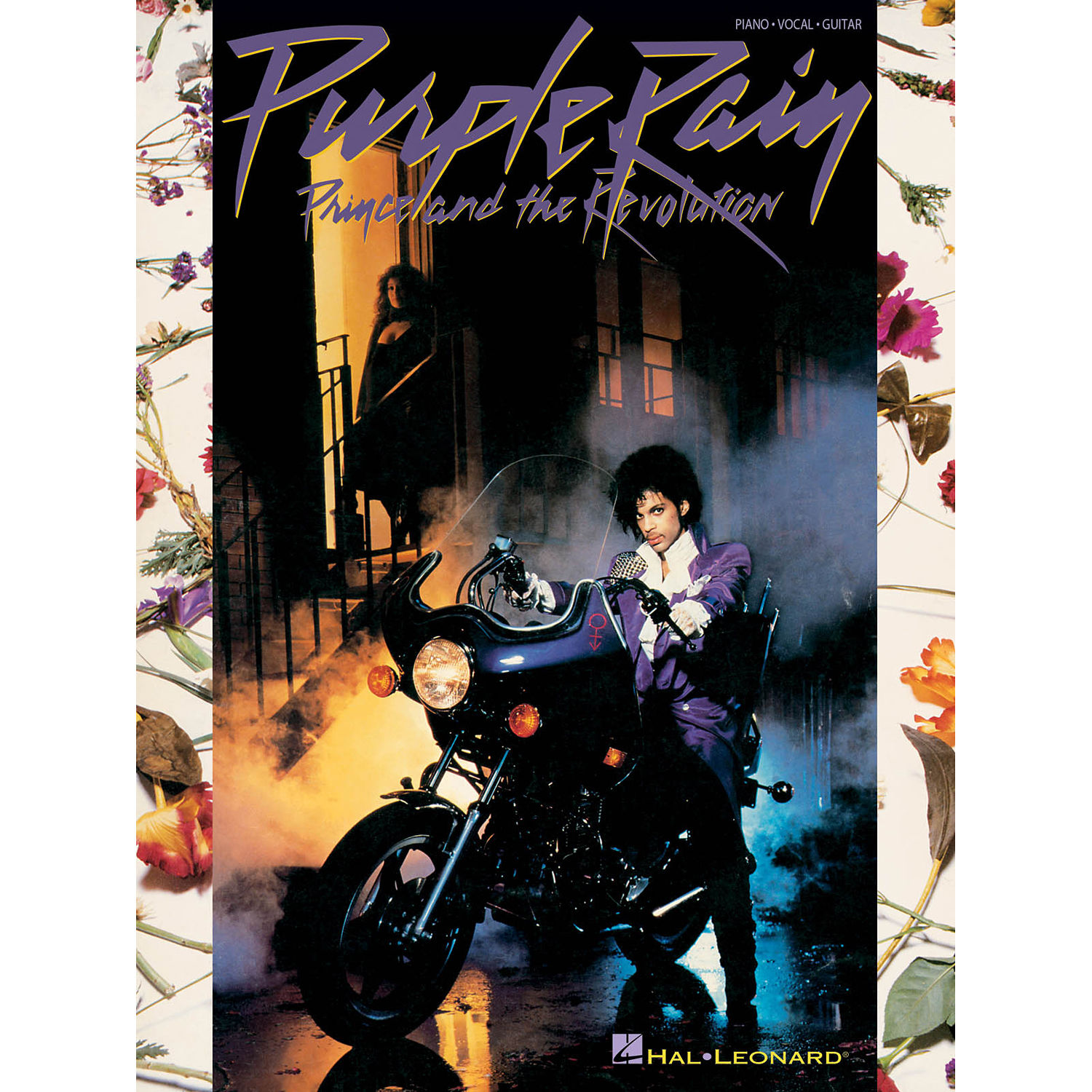 It also fits within the Wolves' historic iconography; several of their jerseys, including the beloved (not by me!) "Christmas tree" duds returning this season, feature similar pointy lettering.
The "Purple Rain"-style lettering repeats in a sly little "MPLS" marking on the bottom of the left shorts leg.
Prince's estate suggested that, team officials say. The Wolves and Nike consulted with Prince's estate, his musical collaborators, and even his youth basketball coaches; the estate informed the team that Prince liked the "MPLS" moniker for Minneapolis, Johnson says.
"This partnership brings together the city of Minneapolis, and more broadly the state of Minnesota, in an exciting effort to honor Prince," the estate said in a statement released to ESPN.com. "From a young age, Prince enjoyed basketball -- as a player and a fan. From his days playing at Bryant Junior High and Central High in South Minneapolis, through countless pick-up games while on the road with bandmates, he enjoyed the camaraderie and competition of the game."
A small paisley icon hides underneath the flap of the shorts on one side -- another suggestion from the estate, Johnson says.
The team and Nike discussed versions that would have included the Love Symbol -- also called a glyph -- Prince went by for much of the 1990s. Some mockups included it on the belt-buckle area. (The final belt-buckle contains a purple version of one Wolves alternate logo -- a basketball with a North Star on it.)
Including the Love Symbol raised copyright issues, according to Johnson and Ethan Casson, the Wolves' CEO. They chose to hint at it in the way the jersey numbers curve and thin out into points. The numbers containing circular shapes -- 6, 8 and 9 -- have tiny balls within those circles, a nod to the way one extremity jutting off of Prince's Love Symbol guitar terminated in a kind of curled-up ball.
The end product is clean. It would have been easy to over-clutter these jerseys -- to make them a loud mess. A simpler look with winks at important moments in Prince's career does the job without risking garishness. It is tasteful and classic, but somehow also very obviously Prince.
The Wolves will wear the jerseys eight times this season, five at home. The in-arena trappings at those home games -- giveaway shirts, signage, lighting -- will turn purple. Tom Thibodeau, the team's coach and general manager, even let team officials take the players for a separate day of shooting to prepare a special Prince- and purple-themed pregame video that will run on the scoreboard -- not a small concession if you know Thibodeau. The team thought about producing a purple court, but opted against it, officials say.
As yet unannounced halftime performers will pay tribute to Prince, and the broader Minneapolis music scene, team officials say. The team will present donations to some of Prince's favorite charities.
Players like the jerseys. "They exceeded my expectations," Jones says. Some will visit Paisley Park for a private event with season-ticket holders. (Jones has never been there.) A few participated in photo shoots. Karl-Anthony Towns even hopped on a motorcycle to imitate Prince's pose from the "Purple Rain" album cover:
Like almost all other city edition jerseys, this is a one-year-only thing. (The Jazz received a special dispensation to run back their orange-and-red 2017-18 city editions. The Spurs also carried over last season's military-themed jersey.)
"They should make another exception for these," Jones says. Regardless, Jones knows what he's going to do with his. "It'll be framed in my house a second after we wear it for the last time," he says.