There's no doubt that Damian Lillard's shot to end the Portland Trail Blazers' first-round series against the Oklahoma City Thunder was one of the most incredible postseason shots we've ever seen. But was it a good shot?
After the game, Paul George, the man defending Lillard, weighed in.
"That's a bad, bad shot," George said. "I don't care what anybody says. That's a bad shot. But hey, he made it. That story won't be told that it was a bad shot. We live with that."
Well, maybe not.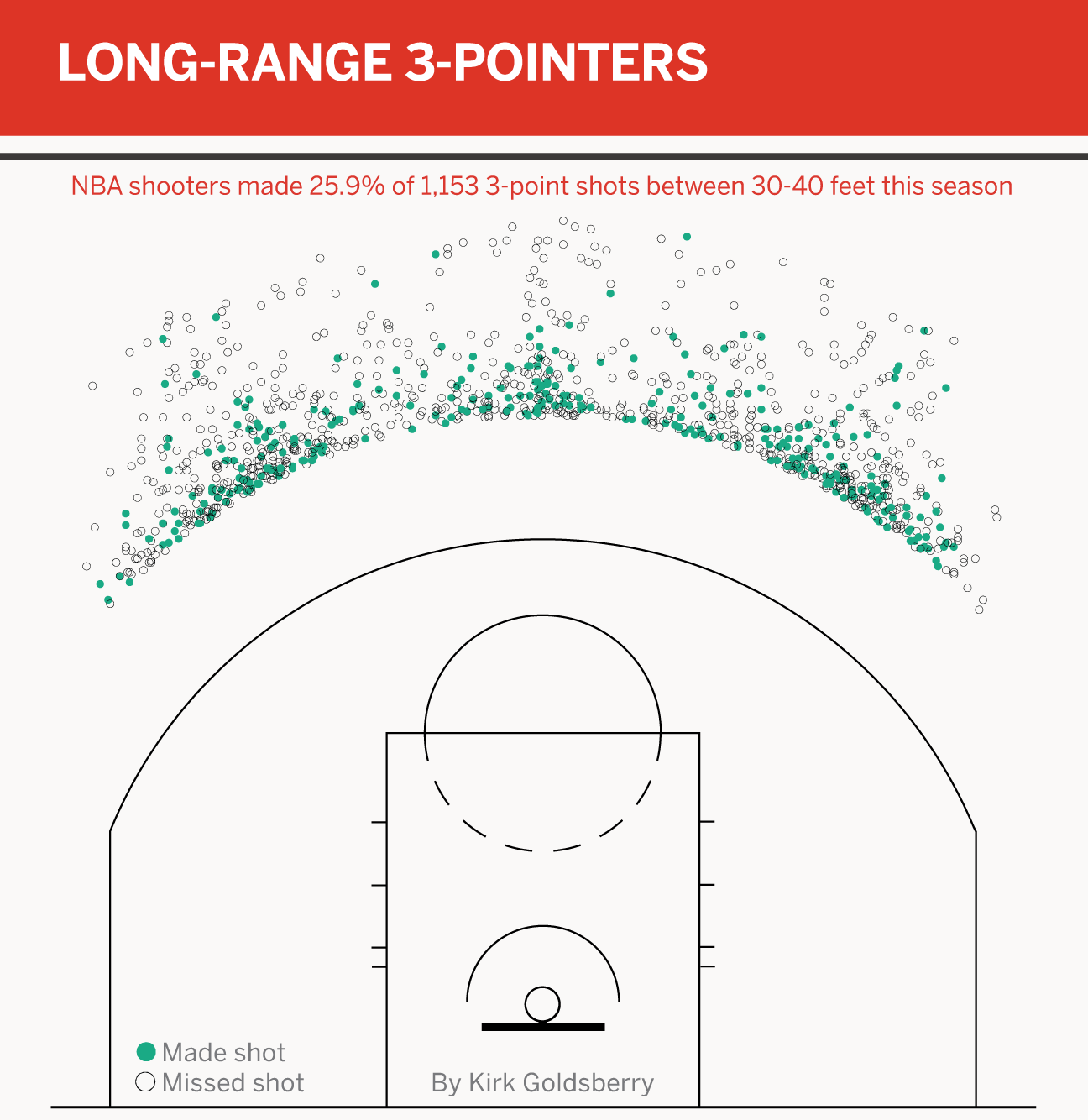 As a whole, the league made just 25.9 percent of shots from that distance, so it's fair to say that for most dudes, shots from that range aren't very "good."
Lillard isn't most dudes. He sank 39.2 percent of his shots from 30 to 40 feet this season.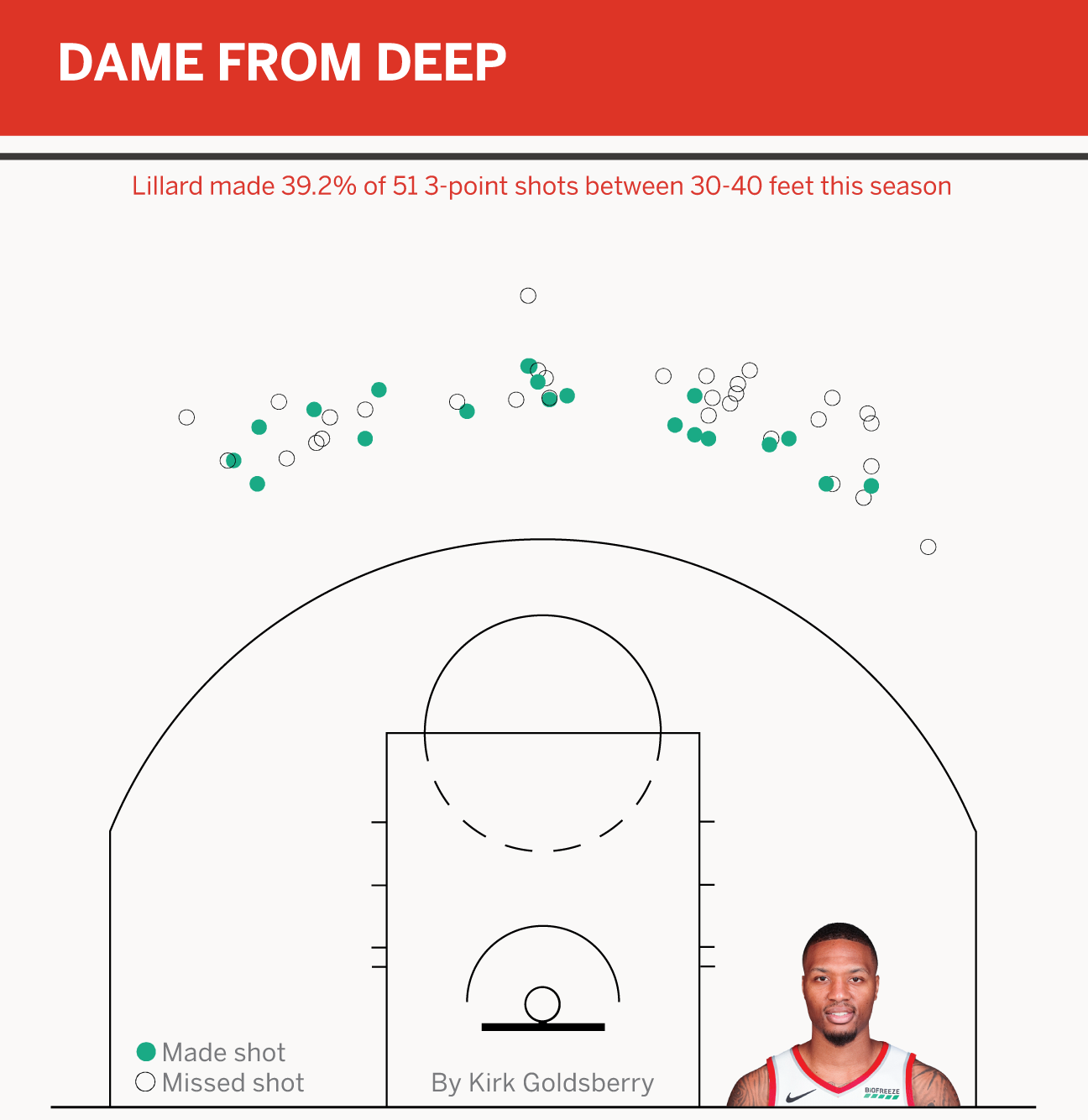 That's pretty good.
On average, NBA shooters convert 35.5 percent of their 3s, and George sank 38.6 percent of his 3-point tries this season. In other words: Deep-space Dame appears to be as good of an option as the typical NBA 3-point look, or even an average Paul George 3-point attempt.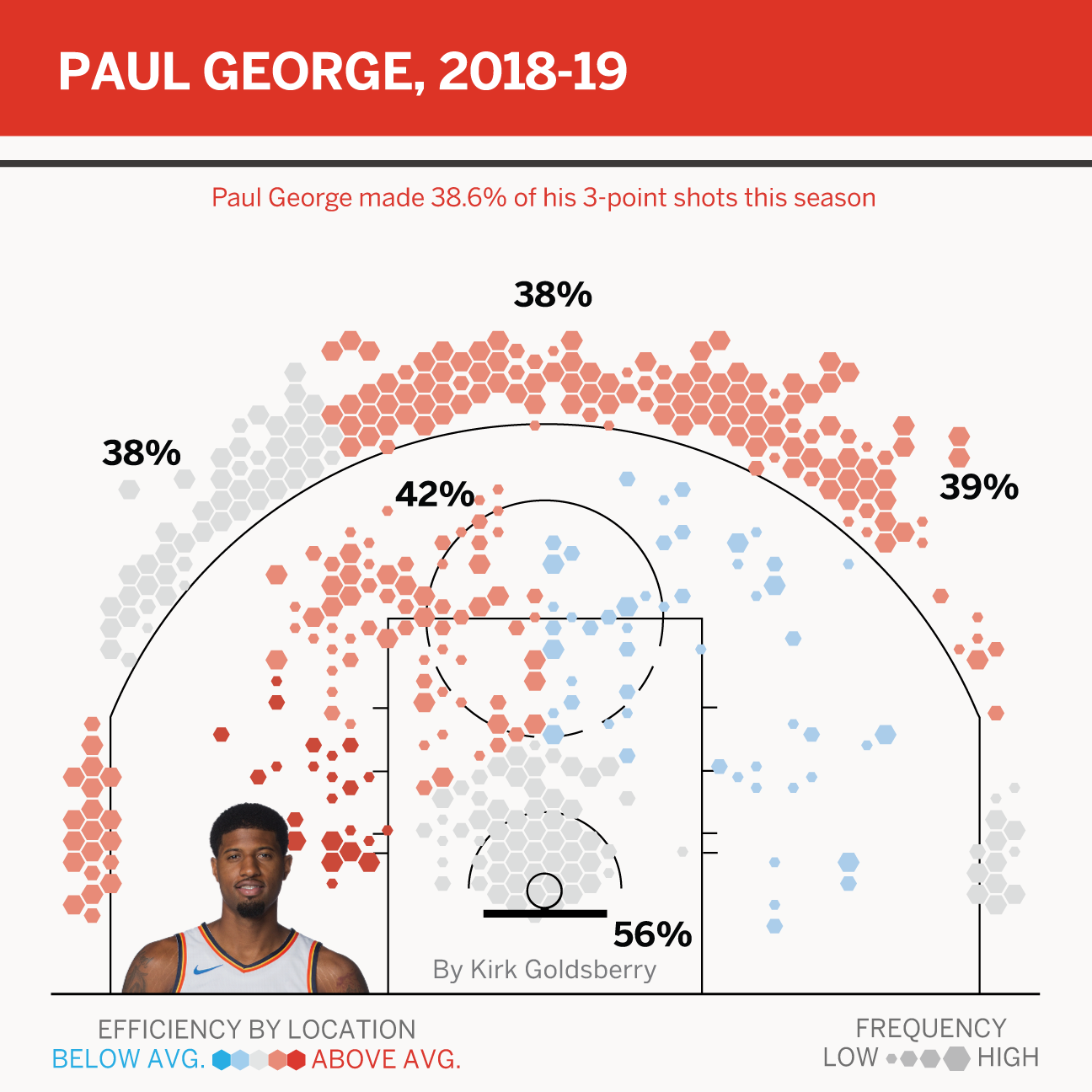 If it's true that an average Paul George 3-pointer is a good shot, which it is, then an average Damian Lillard bomb from 30-plus feet is also a good shot (at least according to this 51-shot sample).
NBA 3-point shooters are better than ever, and bolder than ever. When Stephen Curry hit his famous 37-foot game winner in Oklahoma City in 2016, he also challenged the definition of a good shot. Like Lillard, Curry is able to convert 30- to 40-footers around 40 percent of the time, which is pretty good by any standard. These days, you can't claim a good or a bad shot without accounting for who is doing the shooting.
Dudes like Lillard, Curry and Trae Young are special because their range extends far beyond what was normal or acceptable even five years ago. That trio combined to hit 71 of their 186 attempts on 30- to 40-footers this season, converting at a 38 percent clip while making up the entire top three in attempts from that distance.
These guys are leading a new generation of shooters who are expanding the good shot territory at a rapid clip, and though George's assertion that Lillard's attempt was bad may have been true just a few years back, it's not true any longer.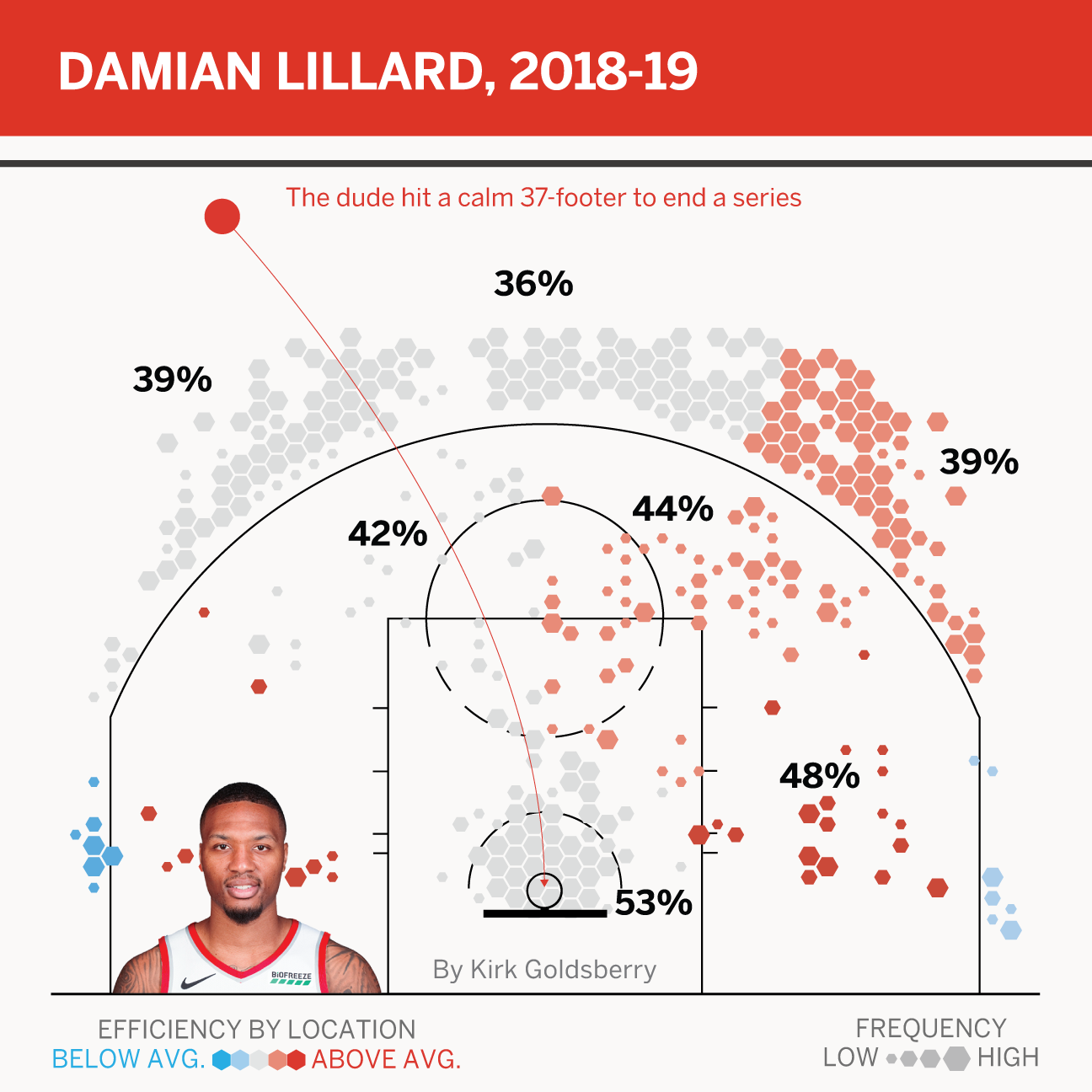 Regardless of whether Lillard's game winner was a "bad, bad shot," one thing is for certain: Dame is a bad, bad man.