ESPN's Michael Jordan documentary "The Last Dance" debuted with its first two episodes on this day in 2020. It averaged 5.6 million viewers per episode and was the most-watched documentary in ESPN's history. At the 72nd Primetime Emmy Awards, "The Last Dance" won the award for Outstanding Documentary or Nonfiction Series.
The 10-part documentary series provided an in-depth look at the Chicago Bulls' dynasty through the lens of the final championship season in 1997-98. The Bulls allowed an NBA Entertainment crew to follow the team around for that entire season, and some of that never-before-seen footage is featured in the documentary. In addition, ESPN spoke to more than 100 people close to the team and personalities who experienced the run, exploring all angles of the Jordan phenomenon.
Here's how to watch the episodes and what you might have missed from the series.
Don't have ESPN? Get Instant Access
---
Catch up on every episode here, with reaction from ESPN's experts. Censored versions of each episodes are also available here.

A deep dive into MJ's Bulls

Everything to know about MJ's Bulls
Need a primer for the series? Here's a guide to the Bulls' dynasty.
More
• How the 'Last Dance' Bulls were built
---

Inside Kobe Bryant and Michael Jordan's private friendship
"The Last Dance" offers a glimpse into the MJ and Kobe relationship, but the bond between the two basketball icons goes far deeper.
More from Ramona Shelburne:
• How 'The Last Dance' was made possible
• Phil Jackson's coaching legacy lives on
---
Why Scottie Pippen was more than MJ's running mate
There has never been a player quite like Pippen, who remains beloved by his teammates more than 20 years after "The Last Dance."
More from Zach Lowe:
• How Toni Kukoc went from Dream Team nemesis to '90s Bulls hero
• Bring back intros like the '90s Bulls
• Inside the Game 7 that nearly spoiled the Bulls' Last Dance
---

Jackie MacMullan: The Michael Jordan I knew
What was it like to cover the greatest of all time?
More from Jackie MacMullan:
• Rodman wants to set the record straight on Pippen
• MJ also dominated the NBA on defense
---

Why Michael Jordan's scoring prowess still can't be touched
Jordan thrived in ways and in places that few players before him could match, and that even fewer players today can emulate.
More from Kirk Goldsberry:
• How the greatness of Pippen and Rodman lives on
• Seven ways the NBA has changed since MJ's Bulls
• Five reasons MJ would be just as good in today's NBA
---

Ferraris, nail salons and armed guards: Two weeks with Rodman
Spending time with Dennis Rodman in the mid-1990s meant having a front-row seat to the basketball/pop culture phenomenon of the Bulls, an experience that can be described only as surreal.
More
• MJ on Phil Jackson, Jerry Krause and the one NBA player he couldn't stand

Watch classic performances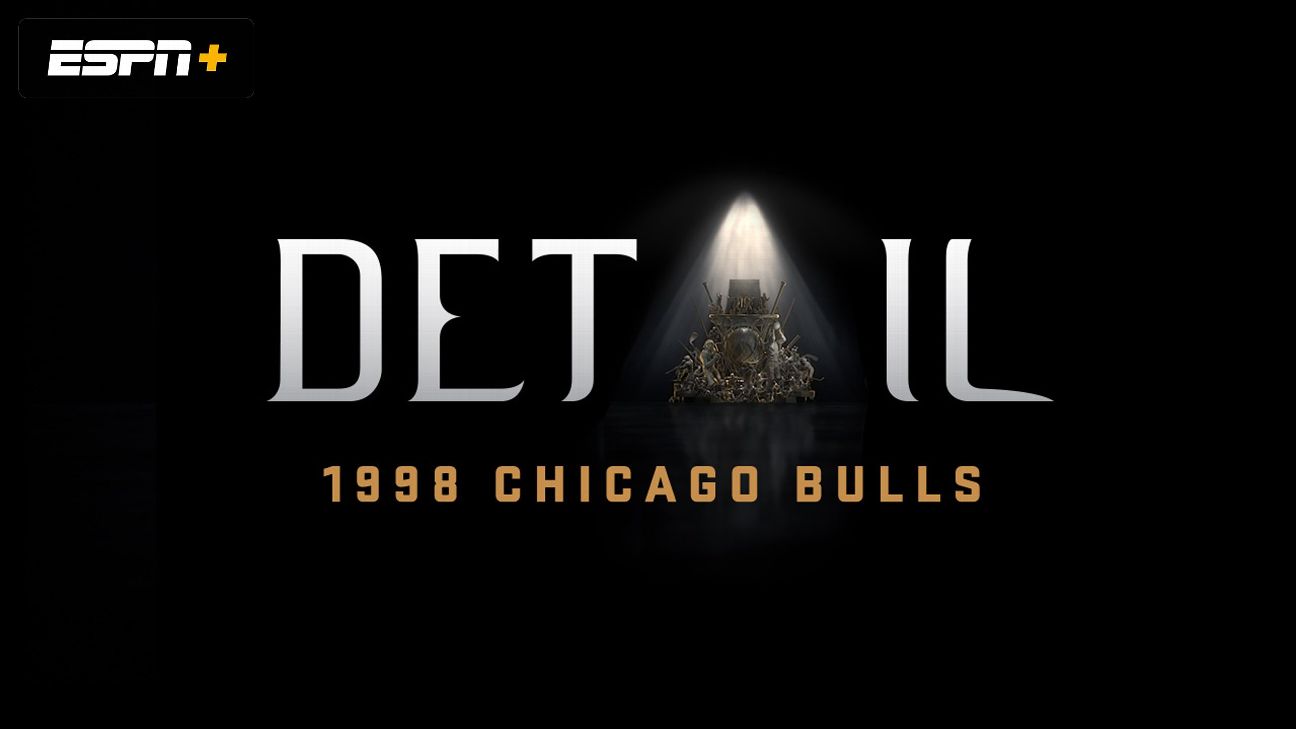 • Phil Jackson on the triangle offense
• Dennis Rodman on his 27-rebound game
• Mark Jackson on the 1998 ECF
• Steve Kerr on the 1998 Finals
---

• 1986: Jordan scores playoff-record 63 vs. Celtics
• 1989: Jordan knocks Cavs out of playoffs with "The Shot"
• 1990: Jordan scores career-high 69 vs. Cavaliers
• 1991: Jordan's "spectacular move" evens Finals vs. Lakers
• 1992: Jordan drops 56 to finish sweep of Heat
• 1992: Jordan shrugs off Blazers in Game 2
• 1993: Jordan's 54 evens series vs. Knicks
• 1993: Jordan puts up 55 in Finals vs. Suns
• 1995: Jordan's famous double-nickel at MSG
• 1996: Jordan clinches fourth title on Father's Day

'The Last Dance' on Spotify
Listen to music from and inspired by "The Last Dance" on Spotify.