Brian Windhorst and a team of ESPN's Insiders sort out life and the news from in and around the NBA world.
---
Victor Wembanyama carries the date in his mind, a sinister anniversary he apparently has been unable to let go.
"That loss, I have thought about it every day since July, 11, 2021," Wembanyama said, in French, in an interview published in L'Equipe. "When everything falls apart in an instant while you are touching your dream, it's hard."
That day in Riga, Latvia, France lost to Team USA 83-81 in the U-19 World Cup final. Wembanyama, as you would expect from the No. 1 basketball prospect on the planet, impressed with 22 points, eight rebounds and eight blocks.
But Wembanyama fouled out with less than three minutes left. The play was clearly a foul -- he had slammed into future Detroit Pistons guard Jaden Ivey on a drive -- but it left Wembanyama steaming.
Wembanyama stomped around the arena, biting the collar of his uniform part in anger and part to prevent him from saying something that would make matters worse. Wembanyama has talked in interviews about how he can totally lose his cool after defeats and that he has to work to "remain civilized." That showed that day in Latvia; he barely held it together.
Victor Wembanyama led France to a 2-0 record in the FIBA World Cup qualifying window with another big outing against Bosnia today. 19 points, 4 rebounds, 2 blocks in 24 minutes in a 36 point blowout win for the projected No. 1 pick. pic.twitter.com/TCpyMhkIGi

— Jonathan Givony (@DraftExpress) November 14, 2022
It is not a surprise to learn the players he has studied the most are Michael Jordan and Kobe Bryant. Another date he can't forget, he said, is Jan. 26, 2020, the day Bryant died.
"I've thought about it almost every day since," Wembanyama said.
"I know all his stats and records, but mostly I admired his state of mind and his philosophy in his approach to the game. ... When I suffer, when I have a doubt, I wonder often what Kobe would have done. And I know he would have done more, so I'm going back to it."
After Wembanyama fouled out, France missed a chance to tie or win when the Americans got two offensive rebounds in the final 10 seconds. Had Wembanyama been in the game, he probably secures those boards, and that fact gnaws at him. When the buzzer sounded as the Americans celebrated, the French teenager heaved the towel he was chewing away in disgust.
"Just thinking about it makes my jaw clench," Wembanyama said. "It's a regret. An unfilled hole inside me that I have to fix."
This is all relevant now because over the past few days, the 18-year-old Wembanyama played for the senior French national team for the first time. It's being billed as a seismic moment in France, drawing comparisons to when soccer heroes Zinedine Zidane and Kylian Mbappé took their first steps playing for Les Bleus.
The progression could set the stage for a potential showdown with the Americans both in the World Cup next summer in Manila, Philippines, and of course, the 2024 Paris Olympics.
In his first game on Friday, Wembanyama scored 20 points with nine rebounds in just 24 minutes in a blowout of Lithuania. Monday, he helped the French seal their bid to the 2023 World Cup with 19 points in 25 minutes in a 92-56 win against Bosnia.
These midseason qualifiers don't typically attract the top talent, as the NBA doesn't even consider halting G League play for them. (Team USA is on the verge of qualifying itself for the World Cup following an 88-81 win against Colombia in Washington, D.C., on Monday using a mix of ex-NBA players and G Leaguers).
But it's important in France. The French League stops play for them, and Vincent Collet, Wembanyama's coach for his pro team, Metropolitans 92, is also the national team coach. That isn't a coincidence: Collet accepted the job with the franchise after Wembanyama pledged to play there last summer for his gap year before entering the 2023 NBA draft.
Just three weeks after the French U-19 team lost to Team USA in the cup final in 2021, their senior national teams played in the gold-medal game in Tokyo, with the Americans winning a closely contested game (87-82).
In 2019, the French beat Team USA in the World Cup in China to break the program's 58-game winning streak that dated back to 2006, knocking them out of the medals. In Tokyo, France beat the Americans in pool play to hand the U.S. its first Olympic loss since 2004, snapping a run of 25 games.
In 2024, the French will have home-court advantage as they try to stop the U.S. from winning a fifth straight Olympic gold.
And they're planning on having Wembanyama, who has said it is his intention to play as many summers as he can with the national team. Combined with French star Rudy Gobert, it gives France a massive edge against any team in the world and a potentially devastating interior defensive duo.
Team USA is in hot water in regard to size at the international level. Many of the world's top centers -- Gobert, Nikola Jokic (Serbia), Deandre Ayton (Bahamas) Jusuf Nurkic (Bosnia), Kristaps Porzingis (Latvia), Jonas Valanciunas (Lithuania), Nikola Vucevic (Montenegro), Jakob Poeltl (Austria), Clint Capela (Switzerland), Ivica Zubac (Croatia) -- are non-Americans.
That's the bulk of the starters in the NBA. The Americans are fortunate Bam Adebayo didn't hold too much of a grudge for being the last cut for the 2019 World Cup team. He was eligible to play for Nigeria in Tokyo and seriously considered it before joining Team USA.
Karl-Anthony Towns has an ideal skill set for the international game, but he played for the Dominican Republic national team as a teenager and therefore is ineligible to play for the U.S.
That's why it was quite newsworthy that Joel Embiid became an American citizen earlier this year, and his national team recruitment is an underrated bit of drama leading up to the summer of 2024. Embiid also holds French citizenship and could join Gobert and Wembanyama for Paris if he was so inclined and healthy.
Even at 7-foot-4, Wembanyama's tremendous ball skills allow him to project to playing as a wing at least part-time at the next level. Consider that for a moment.
One more note about Wembanyama: The highlight that is embedded from Monday's game against Bosnia, this outrageously one-footed fading 3-point shot that is a vicious combination of Dirk Nowitzki and Kevin Durant.
Well, it's the second time in the past few games Wembanyama has used it, making a similar shot in the French league a week ago. And get ready to see it more because he explained why it exists to L'Equipe, and this sort of answer is one of the reasons he appears to be the total package: "A basketball player is like a chess player, you have to be able to anticipate every move of your opponents and have a response. Adversaries always adapt. I have been working on this move for months. I want to be able to become indefensible."
The possible coming Wembanyama tidal wave has far-reaching implications, with the past few days serving as a reminder.
---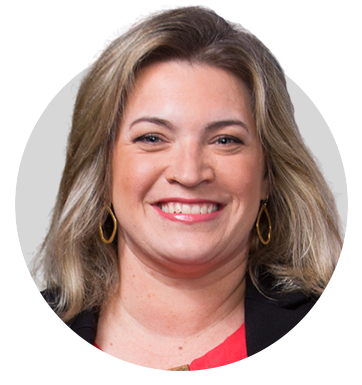 Speaking of international players dominating, here's senior reporter Ramona Shelburne on one of Finland's favorite sons:
Markkanen says 'confidence is everything'
There are few things more exciting to an NBA talent evaluator than a versatile 7-footer. Imaginations run wild when they come along. If they also have guard skills or a feathery shooting touch from the outside, the comparisons get lofty pretty quickly.
Is he the next Pau Gasol? Could he be like Nikola Jokic or Joel Embiid?
Those are not the right questions, however.
What that 7-footer needs isn't definition -- it's the right situation to grow.
Take Utah Jazz forward Lauri Markkanen, who is having a breakthrough season for the NBA's most surprising team.
In his first three seasons in the league, the Chicago Bulls experimented with him in various roles, to various degrees of success. Was he a stretch-4? A wing? A small-ball 5?
Markkanen showed impressive flashes in all of those roles, but never consistently enough in any one. Eventually, the Bulls lost patience, Markkanen lost confidence and the sides parted ways in a messy, drawn-out restricted free agency process two summers ago.
"For us, he's all of those [roles]," Jazz coach Will Hardy said. "It's like, why would we try to pigeonhole him into one thing?"
Hardy had studied Markkanen's game in both Chicago and Cleveland, where he reinvented himself as a wing last season in coach J.B. Bickerstaff's big lineups. But what really showcased Markkanen's potential was how he was used by the Finnish national team this summer at the EuroBasket championships, during which he averaged 28 points and eight rebounds, including a monster 43-point game in an upset of Croatia.
"I feel like we really empowered him to just use all the skills that he had," Finland captain Shawn Huff said. "His skill range is so wide that it's hard to put him in a box. It kind of gives him more freedom when he can do whatever: run, pick-and-roll, set the picks, come off screens, set down screens.
"I'm really happy to see that the Jazz are kind of doing the same things with him. He's kind of all over the place. And I think that's where he shines."
After coming over from Cleveland in the Donovan Mitchell trade, Markkanen is on his way to averaging 20 points in a season for the first time in his career as one of the most efficient scorers in the league. According to Second Spectrum tracking, he's averaging a career-high 1.20 points per direct touch this season, trailing only Jokic among players with at least 500 touches.
Markkanen's ability to move the ball and be a playmaker has been vital to Utah's offense, which is top-10 in passes per game after ranking in the bottom five a season ago.
"It's really hard for young players sometimes to find their lane," Hardy said. But Markkanen has definitely found his in Utah -- and with it, his confidence.
"Confidence is everything," Markkanen said. "My third year in Chicago, it was hard for me mentally. ... I was always trying to climb out of it."
He started seeing a sports psychologist, read "The Inner Game of Tennis" at the urging of his longtime trainer, Dan Connelly, and just kept at it.
Eventually he had a breakthrough.
"I've always been a bit of an overthinker," Markkanen said. "Like, I was missing shots. If they felt good but they weren't going in, I'd get down. But then at some point I remember it just clicked. Like, 'Who cares if I miss?'
"Then I didn't care anymore. And the next game they started going in because I just stopped thinking about it."
When he got to Cleveland, general manager Koby Altman asked him what the most important statistic was. Markkanen said, "Wins and losses," which is what you'd hope a guy who just signed a four-year, $67 million contract would say. Altman shook his head.
"FGAs," Altman said. As in field goal attempts. The Cavs wanted him to take at least 10 of them per game. And it was all Markkanen needed to hear.
"We believed in him," Bickerstaff said. "His teammates believed in him. Every day, that was the message: Be who you are. Even the nights where it wasn't going. It was never, 'You're not making shots, you're coming to sit down.'"
The Cavs did not want to see Markkanen go, but when the teams started discussing concepts for a Mitchell deal, Utah insisted he be included.
"I can remember when he got traded, he was sad about it that night because Cleveland was his first taste of winning," Connelly said. "I told him this may end up being the best thing that could ever happen in your career. You go be the best player on the Jazz. But it took everything he's gone through to make this the best scenario."
---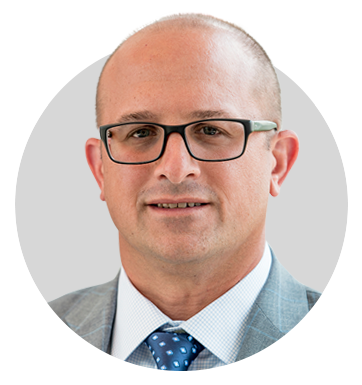 NBA front-office insider Bobby Marks' whiteboard is back, this time looking at how the long game is helping the Trail Blazers:
Hey Portland fans, are you listening here?
There is a cardinal rule when evaluating trades: Do not overreact on the initial trade because there is also a Part 2, 3 or even 4.
Case in point: What the Portland Trail Blazers accomplished with the CJ McCollum trade to the New Orleans Pelicans in February.
Faced with a retool around 31-year-old Damian Lillard, interim general manager Joe Cronin (he was later elevated to the permanent position) traded the second-longest-tenured member on the roster, McCollum (Larry Nance Jr. and Tony Snell were also included) for a package including Josh Hart and a 2021 top-4 protected first-round pick.
Because the trade was broken into two parts, the Trail Blazers created a $20.8 million trade exception.
The reaction at the time from one GM whom ESPN talked to was: "Is that it?"
To compound things, the Pelicans would make the playoffs in 2022. Instead of a late lottery pick, Portland would now receive a 2025 Milwaukee top-4 protected first.
But here is why the overreaction (are you listening, Portland fans?) was unwarranted.
Four months later, that same $20.8 million trade exception and 2025 top-4 protected first were key components in acquiring forward Jerami Grant from the Pistons.
Grant is averaging 20.6 points and a career-high 46% from 3. The Trail Blazers are 5-2 when the forward scores 20-plus points this season.
He is eligible to sign a four-year, $112.7 million extension starting on Jan. 7.
And remember the Robert Covington and Norman Powell trade to the LA Clippers that was perceived as a salary dump? That trade added depth with the inclusion of the versatile Justise Winslow. More importantly, it allowed Portland to sign Anfernee Simons, Jusuf Nurkic, Gary Payton II and still stay below the luxury tax.
Six months later, Portland finds itself with a 9-3 record and a top-10 defense.
The reason? Wing depth led by Grant, Hart and Winslow.