ESPN.com and the TrueHoop Network are ranking every NBA player -- and counting them down on Twitter (@NBAonESPN), from No. 500 to No. 1. As the rankings are announced, you can also find them here on the pages of ESPN.com.
We have already announced 401-500, 351-400, 301-350, 251-300 and 201-250, and will count down the rest one at a time, 10 per day, on Twitter, for several weeks.
What is #NBArank?
#NBArank is the Twitter hashtag to use if you want to get involved in the discussion or just follow along.
You can also follow along here: @NBAonESPN
How did we rank the players?
We asked 91 experts to rate each player on a 0-to-10 scale, in terms of "the current quality of each player."
Here is the full list of voters from ESPN.com, the TrueHoop Network, TrueHoop TV, Daily Dime Live, ESPN TV, ESPN Radio, ESPN Deportes, espnW, ESPN The Magazine, ESPN Insider, ESPN Fantasy, ESPN Games, ESPN Dallas, ESPN Los Angeles, ESPN Chicago, ESPN New York, ESPN Stats & Information, ESPN Topics and ESPN Analytics.
To decide which players to rank, we started with every player who played in the league last season, and then eliminated players who had signed overseas contracts that made them ineligible for the 2011-12 NBA season. Then we added the 60 members of the 2011 draft class, eliminating those not likely to play in the NBA by 2012. That left 500 players, according to our best information as of August 15.
Schedule
• Wednesday, September 14: Players 191 to 200 announced
• Thursday, September 15: Players 181 to 190 announced
4.52
@imsohideous: Shannon Brown's #NBArank is the same as the number of times he missed defensive assignments last season: 181
@TheNoLookPass: Sorry, Shannon Brown. You're #181 on #NBARank. Just one of them days. Don't take it personal.
182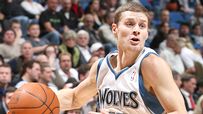 Luke Ridnour
Min. Timberwolves | PG | Age: 30
4.51
@xtomchaptersx: Ridnour's rank is very likely to fall now that his competition for minutes is Ricky Rubio rather than Jonny Flynn. #NBArank
183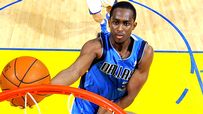 Rodrigue Beaubois
Dallas Mavericks | G | Age: 23
4.49
@simonchun: There were 29 teams who could have used Roddy Beaubois to help their team last season; the Dallas Mavericks were not among them. #NBArank
@DashiellD: The Mavs won the title last year with Roddy B riding the bench. If he's even half as good as Mark Cuban has advertised, that's scary. #NBArank
184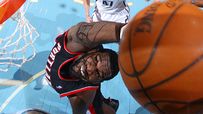 Greg Oden
Por. Trail Blazers | C | Age: 23
4.48
@TheAkronHammer: Eighty-two games in four seasons, still a top-200 player. Potential is powerful.
@TheNoLookPass: This scintillating singing performance by Greg Oden is the only reason why he's at number 184. #NBArank
185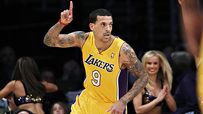 Matt Barnes
L.A. Lakers | SF | Age: 31
@Matt_Barnes22
4.47
@cfrone09: With Barnes, the Lakers have two of the most unpredictable players in the league at one position. #NBArank
@patrick_hayes: Matt Barnes' 185 #NBARank is actually a combined score for him and the creature that inhabits his back.
186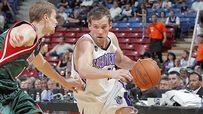 Beno Udrih
Milwaukee Bucks | G | Age: 29
4.47
@DashiellD: Beno Udrih went from being one of the worst starting PGs in the league with SAC to one of the best backups with MIL. #NBArank
@prestondegarmo: Bucks need more offense? Start Beno Udrih at shooting guard next year. Could have the best mid-ranged shot in the league. #NBArank
187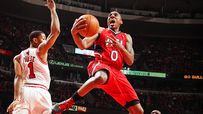 Jeff Teague
Atlanta Hawks | G | Age: 23
@Teague0
4.46
@noamschiller: Take away the six-game Chicago series and he's at least double this rank. RT @NBAonESPN #NBArank 187: Jeff Teague.
188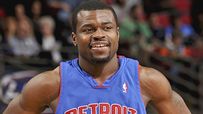 Will Bynum
Detroit Pistons | PG | Age: 28
4.45
@PistonPowered: Low for a guy who scored 26 points in a quarter. High for a guy in Israeli jail a few years ago. RT @NBAonESPN: #NBArank 188: Will Bynum.
@patrick_hayes: One of my fave moments of last season was Will Bynum playing all 48 min vs. PHI after Pistons boycott. #NBArank
189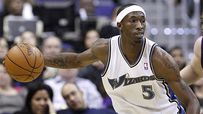 Josh Howard
Wash. Wizards | SF | Age: 31
4.44
@noamschiller: At number 189, Josh Howard clearly got the benefit of the doubt from #NBArank. By which I mean, the doubt as to whether this is still 2007.
@Mr_Norof: Seriously, Josh Howard has played 53 games from 2009-present. I'm not sure how his #NBArank cracked the final 200 players.
190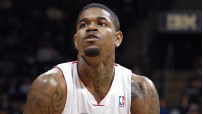 Amir Johnson
Toronto Raptors | PF | Age: 24
@IamAmirJohnson
4.44
@tomhaberstroh: Amir Johnson's PER was better than the following players: Iguodala, Rondo, Joe Johnson. Alas, Amir's foul rate = those 3 *combined*. #NBArank
@Ianic: Amir Johnson is actually somewhat underrated at 190 despite his contract, good energy and decent game. #NBArank
191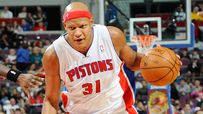 Charlie Villanueva
Detroit Pistons | PF | Age: 27
@CV31
4.44
@Brady_Ford: Last season, the 6'9" Villanueva made $23,796.61 for every rebound he collected. Money well spent, Joe D! #NBArank
@TheNoLookPass: Charlie Villanueva is #191 on #NBARank. If he found this out during a regular-season game, he would've tweeted about this during halftime.
192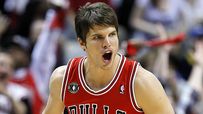 Kyle Korver
Chicago Bulls | SG | Age: 30
@KyleKorver
4.44
@sorokman: Kyle Korver is number 192 on #NBArank, but he's the world leader in #NBAplayersThatLookExactlyLikeAshtonKutcherRank
193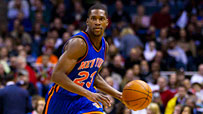 Toney Douglas
New York Knicks | G | Age: 25
4.43
@TheGrandGuru: He's better than Al Thornton? I'm pretty sure Thornton was the go-to guy at FSU, not Toney.
194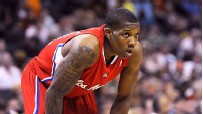 Eric Bledsoe
L.A. Clippers | PG | Age: 21
@EBled24
4.43
@m00mu2: #NBArank Eric Bledsoe, summer MVP of Team Melo!
@patgriego: Eric Bledsoe #194 = number of alley oops he will throw to Blake this season. #NBArank
@sorokman: Umm, Eric, you're 194 in #NBArank. Now, can you come down please? http://t.co/1MHntheB
195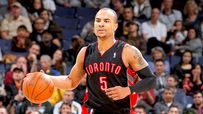 Jerryd Bayless
Toronto Raptors | PG | Age: 23
4.42
@TheNoLookPass: Let's see what Jerryd Bayless can do with 30 minutes of playing time. At 23, I still feel there's something untapped with him. #NBARank
@dma_pdx: Bayless is kind of high for a guy who's been traded three times in three years and still has no real position, ain't it? #NBArank
196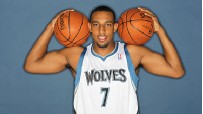 Derrick Williams
Min. Timberwolves | F | Age: 20
@RealDwill7
4.40
@gregfield93: Derrick Williams is this high because he isn't one of Kahn's 100 point guard prospects. #NBArank
@KB2010Champ: Something tells me Derrick Williams will exceed his 196 ranking once Beasley is out of the way.
197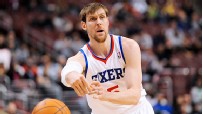 Andres Nocioni
Philadelphia 76ers | F | Age: 31
4.40
@AnthonyBain: Nocioni's reaction: http://t.co/dvlgvtG
198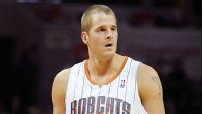 Joel Przybilla
Charlotte Bobcats | C | Age: 31
4.39
@connorcook: Joel Pryzbilla - Backed up Kwame, had a lower PER, still ranked 106 spots higher in #NBArank. #thekwameconspiracy
199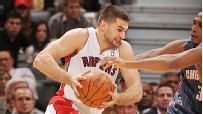 Linas Kleiza
Toronto Raptors | SF | Age: 26
4.38
@HPbasketball: I will always blame the Allen Iverson trade for ruining Kleiza's time with the Nuggets. He was great that year. #NBArank.
@QCsportscrave: Kleiza's random six-game outburst of averaging 24 points and 7 rebounds in November of last season surely earned him this spot in #NBArank.
200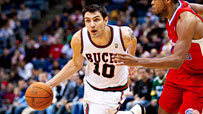 Carlos Delfino
Milwaukee Bucks | SF | Age: 29
@cabezadelfino
4.37
@noamschiller: The South American delegate in the basketball UN that is Milwaukee.
* Score: Tiebreakers are first based on percentage points; scores have been rounded off. The second tiebreaker is based on John Hollinger's Estimated Wins Added for the 2010-11 NBA season (rookies were given an EWA of zero).