ESPN.com and the TrueHoop Network are ranking every NBA player -- and counting them down on Twitter (@NBAonESPN), from No. 500 to No. 1. As the rankings are announced, you can also find them here on the pages of ESPN.com.
What is #NBArank?
#NBArank is the Twitter hashtag to use if you want to get involved in the discussion or just follow along.
You can also follow along here: @NBAonESPN
How did we rank the players?
We asked 104 experts to rate each player on a 0-to-10 scale, in terms of "the current quality of each player."
Here is the full list of voters from ESPN.com, the TrueHoop Network, TrueHoop TV, Daily Dime Live, ESPN TV, ESPN Radio, ESPN Deportes, espnW, ESPN The Magazine, ESPN Insider, ESPN Fantasy, ESPN Games, ESPN Dallas, ESPN Los Angeles, ESPN Chicago, ESPN New York, ESPN Stats & Information, ESPN Topics and ESPN Analytics.
4.90
With Howard out of Orlando and not much else in the frontcourt, we might get to see a career season from him this year #nbarank

— Baldur Halldórsson (@Baldur_) September 7, 2012
142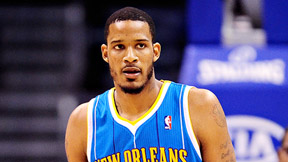 Trevor Ariza
Washington Wizards | SF | Age: 27
2011 rank: #113 | @trevorariza
4.88
Going to his 3rd team in 4 years, Trevor Ariza could surely use a time warp back to summer of 2009. His #NBArank could be much higher

— Eran Soroka (@sorokman) September 7, 2012
143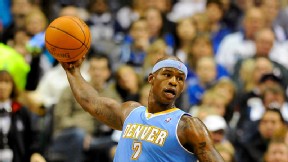 Al Harrington
Orlando Magic | PF | Age: 32
'11 rank: 168 | @cheddahcheese7
4.87
#NBArank Al Harrington is a great shooter and a great overall offensive player. But on defense he is not helpful at all.

— Tyler Glass (@irishfan10839) September 7, 2012
144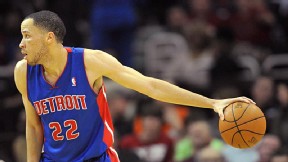 Tayshaun Prince
Detroit Pistons | SF | Age: 32
2011 rank: #105
4.85
@nbaonespn Way too high for Tayshaun. Younger guys like Austin Daye will be stealing minutes & production #NBARank

— Justin Burkhardt (@JustinBurkhardt) September 6, 2012
145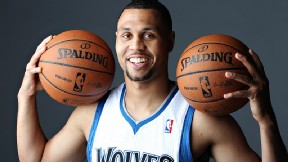 Brandon Roy
Minn. Timberwolves | SG | Age: 28
2011 rank: #59
4.85
Roy at 145 is a tough call. Dude has bad/no knees & has not played in a year. But when he was at his prime he was a beast #NBArank

— gustavo enriquez (@gus_bus23) September 6, 2012
146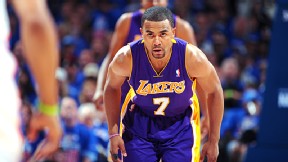 Ramon Sessions
Charlotte Bobcats | PG | Age: 26
2011 rank: #177
4.84
Dear Ramon Sessions,Thank you for opting out.Sincerely,Los Angeles Lakers fans everywhere #SteveNash #nbarank

— Aaron Burgin (@UTAaronBurgin) September 6, 2012
147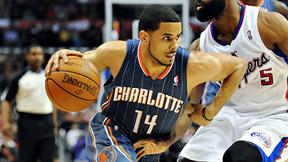 D.J. Augustin
Indiana Pacers | PG | Age: 24
2011 rank: #119
4.84
Does DJ Augustin at #NBArank 147 mean he would've been the best Bobcat if Charlotte had kept him?

— Tyler J. Petty (@TylerJPetty) September 6, 2012
148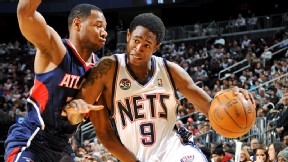 MarShon Brooks
Brooklyn Nets | G | Age: 23
2011 rank: #347 | @marshon2
4.84
MarShon "swag sleeves" Brooks bumps up nearly 200 spots. Not bad for a 25th pick just a year ago. #NBArank

— devin kharpertian (@uuords) September 6, 2012
149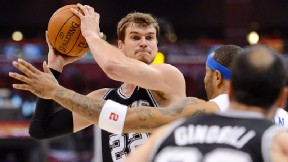 Tiago Splitter
San Antonio Spurs | C | Age: 27
2011 rank: #226 | @tiagosplitter
4.83
Proof that the Spurs have the league's deepest bench: Tiago Splitter is the 6th Spur in the last 21 selections in #nbarank.

— Aaron D. Burgin (@TheFullTimeDad) September 6, 2012
150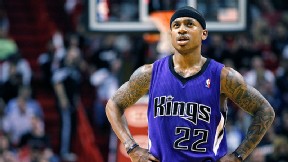 Isaiah Thomas
Sacramento Kings | SG | Age: 23
2011: #464 | @Isaiah_Thomas2
4.83
RT @nbaonespn: #NBArank 150: Isaiah Thomas [2nd-biggest rise from last year, all the way up from 464th. Crazy.]

— Tom Haberstroh (@tomhaberstroh) September 6, 2012
151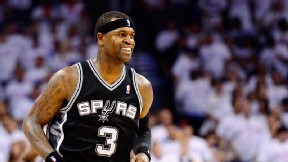 Stephen Jackson
San Antonio Spurs | SG | Age: 34
2011 rank: #77 | @DaTrillStak5
4.83
I fear Stephen Jackson is going to write a diss track about ESPN once he learns he's #151 on #NBARank.

— Rey-Rey (@TheNoLookPass) September 6, 2012
152

Chandler Parsons
Houston Rockets | F | Age: 23
2011: #460 | @ChandlerParsons
4.81
Will somebody please explain to me as to why Chandler Parsons and Mbah a Moute are rated higher than Michael Beasley? Really, why? #NBARank

— Brett Regan (@brettregan) September 6, 2012
153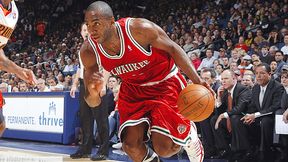 Luc Richard Mbah a Moute
Milwaukee Bucks | SF | Age: 26
2011 rank: #151 | @mbahamoute
4.81
@nbaonespn Nice to see defense getting some love! Luc Richard Mbah a Moute is still one of the league's premier wing defenders. #nbarank

— Aaron D. Burgin (@TheFullTimeDad) September 6, 2012
154

Ben Gordon
Charlotte Bobcats | SG | Age: 29
2011 rank: #111 | @bengordon8
4.80
At #154, Ben Gordon is already the best player on Charlotte's roster released in #NBArank so far, and he hasn't even played a game.

— Spencer Percy (@QCsportscrave) September 6, 2012
155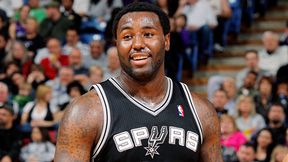 DeJuan Blair
San Antonio Spurs | F | Age: 23
2011 rank: #120 | @dejuan45
4.78
Dejuan Blair at #155 is fitting, because that's the amount of times commentators mention that he has no ACLs #NBArank

— Rafael Hagopjanian (@RalfyR13) September 6, 2012
156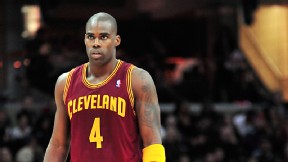 Antawn Jamison
Los Angeles Lakers | PF | Age: 36
2011 rank: #107
4.77
@nbaonespn if Antawn Jamison helps the Lakers not have the worst bench in the league his ranking will be one half this number in a year!

— davespier (@davespier) September 6, 2012
157

Jason Kidd
New York Knicks | PG | Age: 39
2011: #49 | @RealJasonKidd
4.75
In 2011-12, active assist leader Jason Kidd had a lower assist rate than hyperactive shooter Monta Ellis. #NBArank

— devin kharpertian (@uuords) September 6, 2012
158

Michael Beasley
Phoenix Suns | SF | Age: 23
2011 rank: #109
4.72
I'm not at all surprised that Michael Beasley is #158. Maybe should be lower. What shocks me is that he was #109 last year! #NBArank

— EvanZ (@thecity2) September 6, 2012
159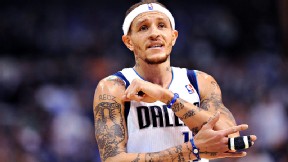 Delonte West
Dallas Mavericks | SG | Age: 29
2011 rank: 212 |
@CharleeRedz13
4.72
Delonte West is a fearless. Can shoot and handle the ball for any contender. #NBARank

— Wesley Morton (@WesFromTheATL) September 6, 2012
160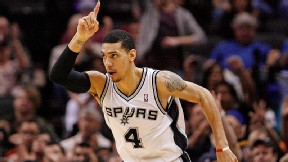 Danny Green

San Antonio Spurs | G | Age: 25
2011 rank: #421 |
@DGreen_14
4.71
After a breakout season with San Antonio, I expect Danny Green continue his jump in #NBArank

— Quentin (@QHaynesNBA) September 6, 2012