The Lakers didn't win the West, and now Dirk Nowitzki and the Mavericks have all the juice. Plus, the Zen Master has retired. Is it panic time in Hollywood?

Our panel of experts breaks down exactly what is going on in Los Angeles, as we tip off our offseason tour of the Pacific Division.
1. Fact or Fiction: Mike Brown was the right hire.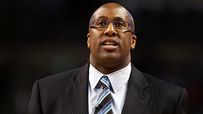 J.A. Adande, ESPN.com: Half-fact. They could have maintained continuity, rewarded loyalty and pleased the players by promoting Brian Shaw. But if they were going outside, a defensive-oriented coach who has coached a superstar before was a good move.

Phillip Barnett, Forum Blue & Gold: Fact. I don't believe it's necessary to write off Brown simply because he isn't exactly who we expected to succeed Phil Jackson. The Lakers' problem this postseason was their inability to get stops against both the Hornets and the Mavericks. Coach Brown can help change the defensive culture in Los Angeles.

Dave McMenamin, ESPN Los Angeles: Fiction. Nothing against Mike Brown, but this was Brian Shaw's team to coach. I'll always wonder what Shaw would have done if he took over. Then again, loyalty is a lost art in this business -- just ask Brown what his back-to-back 60-win seasons did for him in Cleveland -- and if the Buss family wanted to go in a different direction, Brown is certainly a solid choice.

J.M. Poulard, Warriors World: Fact. The Lakers wanted to distance themselves from the triangle but still have a potent offense and defense. In his last two seasons in Cleveland, Brown managed to have the Cavaliers finish in the top 10 in both categories despite having only one great player.

Darius Soriano, Forum Blue & Gold: Fiction. Brian Shaw would have been the best hire, bringing continuity and familiarity of style and system to a team built to win now. But outside of Shaw, Brown is as good a choice that was available. A re-emphasis on defense from a fresh voice could be just what this team needs to get back on track.
---
2. Fact or Fiction: Kobe Bryant is the best player in the West.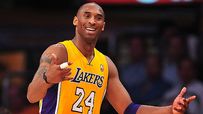 J.A. Adande, ESPN.com: Fiction. Dirk's got the ring, so he's the king right now. Kevin Durant had a better playoffs than Kobe. So did Chris Paul (individually). Kobe might win this race again, but he won't be starting from the pole position.

Phillip Barnett, Forum Blue & Gold: Unfortunately, this is fiction. Dirk is the Finals MVP, and guys like Chris Paul and Kevin Durant were much more efficient and productive in the 2010-11 season. While Kobe still has the most exhaustive offensive skill set in the league, his age has taken away athleticism and effectiveness of said skills.

Dave McMenamin, ESPN Los Angeles: Fact. The question brought to mind the scene in "Bowling for Columbine" that shows Charlton Heston speaking at an NRA rally, and he declares, "I have only five words for you: From my cold dead hands!" Dirk Nowitzki might have temporarily wrestled the title of Best in the West from Bryant during the playoffs, but Kobe isn't about to give it up for good.

J.M. Poulard, Warriors World: Fiction. Kobe Bryant is still an elite player; mind you, his physical skills have eroded to the point where he can no longer attack the basket as much as in previous seasons and his defense has slipped considerably. Still a phenomenal player, but not as great as he once was. Title of best player out West goes to Chris Paul.

Darius Soriano, Forum Blue & Gold: Fact. This reminds me of Paul Pierce's claim to being the best player in the world after he won Finals MVP in 2008. Dirk may have won the most recent battle, but Kobe has built up enough skins on the wall to not be overtaken yet.
---
3. The Lakers need to ...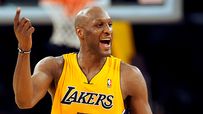 J.A. Adande, ESPN.com: Get a player who is better than Kobe Bryant. There's a very short shopping list of players, but that's what they'll have to obtain. Kobe alone isn't enough anymore. Having Kobe as a No. 2 would make for an unbeatable team.

Phillip Barnett, Forum Blue & Gold: Refocus their energy to the defensive end of the ball. With their current roster, they have the weapons to score against even the best defenses, but this core can't win a third title if guarding the likes of J.J. Barea continues to be a problem in the future. Adding a little frontcourt depth won't hurt, either.

Dave McMenamin, ESPN Los Angeles: Add athleticism. With Shannon Brown opting out of his contract for next season to likely leave L.A. via free agency, the Lakers will have a major void in their roster when it comes to young bodies who can make plays based on physical ability alone. A healthy Devin Ebanks could help in this department, sure, but if Mike Brown wants the Lakers to run a ball-hawk style defense next season, he'll need some new horses.

J.M. Poulard, Warriors World: Stay the course. After losing to the Celtics in the 1984 Finals, Lakers owner Jerry Buss wanted to trade James Worthy. Jerry West convinced him that it was in their best interests to keep him on the squad, and the team went on to win three more titles. Fast-forward to the present, and everyone is calling for roster changes. Sound familiar?

Darius Soriano, Forum Blue & Gold: Get back the hunger and mental sharpness from the 2009 and 2010 seasons. Minor injuries, complacency and fatigue plagued this team for most of last season, and the Lakers were never able to truly get rolling. A long summer to recuperate mentally and physically while also giving time to stew over their playoff exit will do wonders for them next season.
---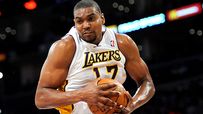 J.A. Adande, ESPN.com: Fact ... but only if they can get a player who fits the criteria in my answer to question No. 3. I'd deal Bynum ... his contract is more tradeable and it doesn't matter if he'll be around longer than Gasol ... the Lakers have to focus on the present, not future.

Phillip Barnett, Forum Blue & Gold: Fiction. Until it's proven otherwise, size is still winning championships in today's NBA. This team is blessed to have three versatile big men (including Lamar Odom); the only way the Lakers should move one of these guys is if they bring in another big of equal or better value. Anything otherwise is just taking another step away from the Larry O' Brien.

Dave McMenamin, ESPN Los Angeles: Fiction. A healthy core of Bryant, Bynum, Gasol and Lamar Odom remains the top foursome in the entire league, even if they'll be a year older. Last season was doomed from the start for the Lakers. Injuries led to inconsistent lineups and the pressure of Phil Jackson's last stand coupled with the quest for the big-picture threepeat bid sucked all the fun out of their smaller day-to-day victories. Let them try it again when they'll be physically and mentally rested and ready to go.

J.M. Poulard, Warriors World: Fiction. Before L.A.'s elimination versus the Dallas Mavericks in the second round of the playoffs, the last time these Lakers were eliminated from the playoffs was in June 2008 with Andrew Bynum in street clothes. Needless to say, L.A. is a pretty darn good team with both big men on its roster.

Darius Soriano, Forum Blue & Gold: Fiction. Just because the Lakers' formula didn't produce a title in 2011 doesn't mean the approach is flawed. The combination of Kobe and the Lakers' big men is what makes this team special. Tampering with any part of that equation will only lead to more playoff letdowns.
---
5. Fact or Fiction: The Lakers will win another title with the current core.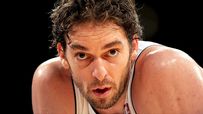 J.A. Adande, ESPN.com: Fiction. Even if they can hold off the up-and-coming Thunder for a year or two, they won't be able to beat the best of the East. Sometimes not even four potential All-Stars is enough.

Phillip Barnett, Forum Blue & Gold: Fact. The Lakers still have one of the five best ballplayers in the league in Bryant and one of the league's best frontcourts with Bynum-Gasol-Odom. Talent and mental toughness won't be the question, but defense will. If Artest, Barnes and (insert point guard) can get it done, Lakers flags will paint Interstate 405 next summer.

Dave McMenamin, ESPN Los Angeles: Fact. L.A.'s management should look to the San Antonio Spurs, the second-best team of the past decade behind the Lakers, for the model for patience. The Spurs never repeated while winning four titles in nine years, but they also never overreacted to a playoff failure by blowing up their roster, knowing they still had a championship-caliber core to return the following season.

J.M. Poulard, Warriors World: Fact. Injuries notwithstanding, this team has at least another title left in it. The core was good enough to win back-to-back titles, thus it stands to reason that they have enough talent to get it done on both sides of the ball.

Darius Soriano, Forum Blue & Gold: Fact. Despite last season's flameout, the Lakers still possess enough talent, drive and leadership to claim another title with this group. When championships are the expectation but not delivered, there can be a fine line between patience and panic. The Lakers need to avoid the latter and give this core another chance to reach their goal.


ESPN.com and the TrueHoop Network
J.A. Adande writes for ESPN.com. Dave McMenamin writes for ESPN Los Angeles. Phillip Barnett, J.M. Poulard and Darius Soriano contribute to the TrueHoop Network.