The Brooklyn Nets -- or whatever they end up being named -- aren't in the house just yet. But the buzz is already building back in New Jersey, where the Nets head into the season with their first in-his-prime superstar since Jason Kidd during his Garden State heyday.

Whether or not Deron Williams or any other All-Star will be making the move across the Hudson, though, is up for debate. Which is why we've assembled a strong core of our own to break down the last team on our team-by-team offseason tour: The (for now) New Jersey Nets.
1. Fact or Fiction: Deron Williams will be a Net in 2012-13.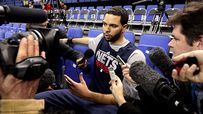 Justin DeFeo, Nets Are Scorching: Fact. Deron Williams wants to play for a contender and the combination of the city of Brooklyn, a brand new arena and the deep pockets of Mikhail Prokhorov will make the Nets an attractive free-agent destination for other big-time players.

Devin Kharpertian, Nets Are Scorching: If they heed his demands, resounding fact. If they fail, absolute fiction. Deron has been very clear about where he stands with the franchise: He loves the team's direction, loves the personnel, and he rightfully thinks the Nets need better players. If the front office can come through with improving the roster, he'll sign long-term without question. If they can't? He's as good as gone.

Mike Mazzeo, ESPN New York: Fact, assuming the Barclays Center is finished and the Nets have a decent season. Otherwise, who knows. Will there even be a season? Will a team like the Knicks, Lakers or Mavericks have enough cap space to pursue him? All legitimate questions. D-Will sounds like he wants to stay, so you might as well believe him -- for now. Too many unknowns to make a sound prediction, though.

Danny Savitzky, Nets Are Scorching: Fact. Credit it to wishful thinking if you'd like, but everything Deron Williams has said publicly about the Nets shows that he wants to be there for the long-term. His staying, though, is certainly predicated on significant roster improvements.

Noam Schiller, Hardwood Paroxysm: Fact. Despite the bad break with Utah, Deron never seemed like a disloyal guy. With a new CBA that will probably give superstars incentive to stay put, and a young roster with room for improvement, Deron should ward off glances to the sides.
---
2. Fact or Fiction: Even if D-Will doesn't stay, the trade was a good call.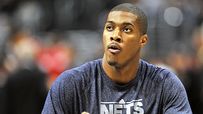 Justin DeFeo, Nets Are Scorching: Fact. Any time you have the chance to add a top-15 talent, you do it and don't think twice. The NBA is a superstar league and Williams is one of the few who qualify. Even though the Nets gave up good assets, only Devin Harris was a proven commodity in the pros.

Devin Kharpertian, Nets Are Scorching: Fact. It'll crush the franchise if he leaves, but when someone offers you a dollar for three quarters, you take it every time. In the wake of the Carmelo Anthony trade, the Nets needed a major splash to remain relevant, and at the deadline they did just that. The potentially enormous rewards balance the move's high risk.

Mike Mazzeo, ESPN New York: Fact. Maybe Derrick Favors turns into a superstar. Maybe the draft picks the Nets gave the Jazz turn out to be superstars. But D-Will is a superstar, and the Nets were sorely lacking one before they acquired him. Obviously if D-Will signs elsewhere next offseason, the Nets will be in really bad shape. But at least they gave it their best shot. And you can't blame them for that.

Danny Savitzky, Nets Are Scorching: Fact. Even if Williams ends up being a one-and-a-half-season rental, he created plenty of buzz for a franchise that desperately needs it before its move to a shiny new arena in Brooklyn. The worst that can happen is the Nets end up back in the lottery like they were before the trade.

Noam Schiller, Hardwood Paroxysm: Fact. The Nets were going absolutely nowhere before the trade. Yes, losing Derrick Favors and the pick that became Enes Kanter was a blow, but I can't fault the team for swinging for the fences. If you can get a Deron Williams, you do it, and ask questions later.
---
3. Fact or Fiction: Brooklyn and Dwight Howard belong together.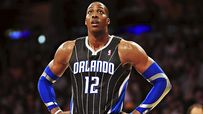 Justin DeFeo, Nets Are Scorching: Fact. Sorry, Orlando fans, but Dwight Howard's career needs a change of scenery. Getting Howard would almost assuredly mean that Williams is staying, turning the Nets into an instant title contender.

Devin Kharpertian, Nets Are Scorching: Faction. Howard is rightfully the top priority for the Nets, but he's not the be-all, end-all. I'd love to see them together in Brooklyn, but the Nets will certainly explore other options. Acquiring a power forward like Josh Smith or David West while retaining Brook Lopez is well within the realm of possibility.

Mike Mazzeo, ESPN New York: Fact. D-12's fun-loving personality would fit right in the Big Apple. So would his dominant inside game. Pair him with D-Will, and all-of-a-sudden the Nets have a killer point guard-center combo that can stack up against anyone. Instant free-agent destination? Yes, please.

Danny Savitzky, Nets Are Scorching: Fiction. Dwight Howard doesn't belong anywhere. There's no intrinsic reason for him to choose Brooklyn over anywhere else vying for his services. It's no match made in heaven like Derrick Rose and Chicago, or LeBron James and Clevela ... oh, wait.

Noam Schiller, Hardwood Paroxysm: Fiction. I don't think any player and any city "belong together." But if any city does belong with Dwight, it's Orlando, the only NBA town he's ever known. If the Nets can convince Dwight to sign, more power to them, but it's hardly a mark of destiny.
---
4. Fact or Fiction: Brook Lopez will make multiple All-Star Games.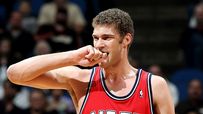 Justin DeFeo, Nets Are Scorching: Fact, with the one caveat that he keeps playing with D-Will. In 22 games with Williams on his side last season, Lopez averaged 22.9 points a game on 53 percent shooting. Everyone loves pointing at Brook's faults, but he is only 23 years old and has skills most centers don't possess.

Devin Kharpertian, Nets Are Scorching: Fact. Given the dearth of natural centers in the NBA, All-Star voters will ignore his troublesome defense and rebounding allergy in favor of his natural scoring ability at least twice in his career. I'm just not sure if it'll be in New Jersey, Brooklyn or elsewhere.

Mike Mazzeo, ESPN New York: Fact. Lopez is only 23, but he's already playing at a borderline All-Star level -- especially as a scorer. Yes, he needs to become a better rebounder and defender, but that will come with hard work and experience. If it means trading him to land Howard, however, Billy King needn't think twice.

Danny Savitzky, Nets Are Scorching: Depends on Howard. If Dwight goes to a Western Conference team, Lopez might be able to sneak in to multiple All-Star Games over a bunch of unworthy adversaries in the East. But no one's going to give him that kind of credit until he remembers how to rebound.

Noam Schiller, Hardwood Paroxysm: Fact. A bout with mono and a disinterested Devin Harris saw Brook's numbers go way down to start 2010-11. Deron Williams' arrival changed that. Brook still didn't rebound, of course, but he's one of the league's premier scoring centers and he should only improve from here on out.
---
5. Fact or Fiction: The Nets will make the playoffs next season.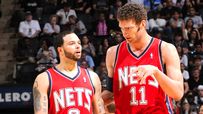 Justin DeFeo, Nets Are Scorching: Fiction. Barring a "super" trade, the Nets aren't the eighth-best team in the Eastern Conference. A full season of Deron Williams and the addition of Marshon Brooks will lead to improvements, but this is still the group that won only 24 games last season. The Nets will remain in the playoff hunt until late in the season but ultimately fall short.

Devin Kharpertian, Nets Are Scorching: With what they have now, fiction. Deron Williams, Brook Lopez, Anthony Morrow, Marshon Brooks and a crude cast of irrelevant cast-offs isn't going to cut it in a rapidly improving Eastern Conference. They've got a chance if they acquire a solid big man through free agency or trade (David West, Josh Smith and that big guy from Orlando are all candidates). Until then, they'll be lottery-bound again.

Mike Mazzeo, ESPN New York: Fact. If D-Will plays a healthy full season, Lopez progresses, Kris Humphries re-signs and plays like he did in 2010-11, Anthony Morrow continues to knock down 3-pointers, Travis Outlaw doesn't play like a 10th man and Marshon Brooks can score. That's a lot of ifs, but what the heck. The Prohkorov/King/Avery kool-aid tastes good.

Danny Savitzky, Nets Are Scorching: Fiction. Even a full season of Williams won't give the Nets superpowers.

Noam Schiller, Hardwood Paroxysm: Fact. The Nets will have to ward off the Knicks, Bucks, Pacers and Sixers for one of the final three playoff spots in the East. Of those four, none of the latter three has anything close to a player such as Deron Williams. In the weak East, I believe his presence for 82 games will be enough to sneak in.


ESPN.com and the TrueHoop Network
Mike Mazzeo covers the Nets for ESPN New York. Justin DeFeo, Devin Kharpertian, Danny Savitzky and Noam Schiller write for the TrueHoop Network.