Kobe or LeBron?

Determining which all-world NBA player is better may forever remain one of life's big mysteries, but most will agree that after a roller-coaster 2011 postseason, both sure have a lot to prove in the 2011-12 season (if and when it gets here).

But what happens if there's a long lockout? Who will be affected more: Kobe or LeBron?

Our experts weigh in for this star-studded edition of 5-on-5:
1. Kobe or LeBron: Who would lose more from a canceled season?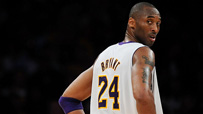 Tom Haberstroh, Heat Index: Kobe. With a new coach, a tighter budget ahead, a fleet of hungry competitors and a decaying body, it's pretty much now or never again for Kobe. LeBron? He has another decade to chase that elusive trophy.

John Hollinger, ESPN.com: LeBron. Kobe's legacy is secure without ever playing another game. LeBron desperately needs championships in order to rank with the all-time greats; every year that passes without a ring hurts him.

Andy Kamenetzky, ESPN LA: LeBron, by a mile. Kobe's legacy is essentially set in stone, and it's fantastic. LeBron, however, is coming off an entire season of jeers and scrutiny. The longer he goes without redemption, the more people grow accustomed to thinking of him as talented but mentally fragile. Story lines have a funny way of sticking if given the chance.

Brian Kamenetzky, ESPN LA: Kobe, in a landslide. It's a question of basic math. At 26, James has many more productive years ahead of him relative to the 33-year-old Bryant. The rest provided by this offseason has been good for Kobe, and maybe that platelet therapy, too, but he can't afford to lose an entire year.

Michael Wallace, Heat Index: Kobe. No question about it. Factoring in age, salary, team championship window and all things between, Kobe stands to lose far more if this NBA season in nixed. On the other hand, if it's true he's willing to offer a few loans to fellow players during the lockout, he could stand to gain plenty depending on the interest he's charging. Might be his most productive year yet.
---
2. Kobe or LeBron: Who would gain more from a shortened season?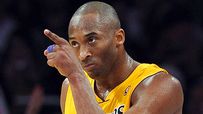 Tom Haberstroh, Heat Index: LeBron. With fan resentment shifting toward NBA ownership and away from the Decision fallout, a year of distraction may do him some good. Remember, MJ won his first title at 28; LeBron is 26. He has time.

John Hollinger, ESPN.com: LeBron. A shortened season would likely also be a compressed one, which means two bad things for Bryant: less time between games for his knee to recover, and less time to get used to Mike Brown's system. LeBron has health and continuity in his favor.

Andy Kamenetzky, ESPN LA: LeBron. The Lakers are working with a new coach and a new system, and are fresh off a 2010-11 season with less chemistry than Metta World Peace and "dancing." They need the practice. Plus, whatever benefits Kobe's body might receive from an extended offseason could be offset by a season heavy on back-to-backs and light on recovery time.

Brian Kamenetzky, ESPN LA: Kobe. A compressed schedule means fewer days off (in '99, games came about 20 percent faster than a typical season) but shortens the grind. That's a positive trade for Kobe. Plus, it ought to improve his team by honing their focus from the get-go. What's good for the Lakers is good for Kobe.

Michael Wallace, Heat Index: On the surface, you'd think Kobe because of the age factor. But break it down a bit further, and it's clearly LeBron. A shorter season means more games over a shorter period, fewer opportunities for off-day distractions and petty Twitter issues, and a shorter and more focused journey to the playoffs. The quicker LeBron can get back to the Finals to erase those Dallas meltdowns, the better.
---
3. Kobe or LeBron: Who means more to his team next season?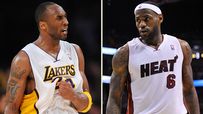 Tom Haberstroh, Heat Index: Kobe. Put on your Make Believe Hat for a moment and let's imagine that injuries suddenly wiped out Kobe Bryant and LeBron James for the season. Which GM would be more likely to faint upon hearing the news, Mitch Kupchak or Pat Riley? The smelling salts have Kupchak's name on 'em, right?

John Hollinger, ESPN.com: LeBron. But both of their teams are hosed without them. Also, you could argue for Kobe in the sense that Mike Brown is a dead man walking without Kobe's buy-in.

Andy Kamenetzky, ESPN LA: It's pretty close, in that if Kobe doesn't buy what Mike Brown's selling, the whole thing goes to hell. (And he's kinda good.) But until LeBron becomes truly comfortable sharing a court with Dwyane Wade and with the burden of great expectations, the Heat will never become the super team announced at their pep rally.

Brian Kamenetzky, ESPN LA: Kobe. What are you looking for? LeBron is the more productive player, but he doesn't have the same sort of leadership role as Kobe, since the Lakers are unquestionably a Bryant-led production. Both teams need their stars to be stars, but Kobe is more central to L.A.'s identity as a group.

Michael Wallace, Heat Index: Remove the hype, hysteria and all polarizing factors that made LeBron public enemy No. 1 last season, and make it specifically a basketball issue, it's clearly Kobe who means more to his team. The Lakers might be an eighth seed in the West without Kobe. Might be. Without LeBron, the Heat are still top-5 in the East. Factor in the coaching transition in L.A., and Kobe's presence is far more essential.
---
4. Kobe or LeBron: Who has the better shot at being 2012 Finals MVP?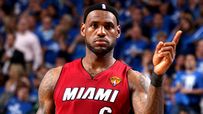 Tom Haberstroh, Heat Index: LeBron. Nervous about entering into a belly flop contest as a kid, my mom once offered these words of encouragement: "You gotta be in it to win it, son." Same applies to Kobe.

John Hollinger, ESPN.com: LeBron. You can't win Finals MVP until you get there; given the Lakers' age and coaching change and the fact the Heat made it to the Finals last season, one has to like LeBron's odds better.

Andy Kamenetzky, ESPN LA: Technically speaking, Kobe, since no other Laker has a prayer of being named MVP in the event of a 2012 championship. (All apologies to Luke Walton.) But in reality, LeBron. The Heat's road to the Finals will be easier, and getting there dramatically increases those odds. Even if LBJ split the honors with Wade, it still counts.

Brian Kamenetzky, ESPN LA: Today, LeBron, because his team has a better shot of getting to the Finals. Miami will almost certainly enter the season as the favorite in the East, and while the Lakers are only a couple tweaks away from again being the West's best, those tweaks still need to happen.

Michael Wallace, Heat Index: That might best be answered by posing a different question: Who's more likely to steal the Finals MVP away from his teammate -- Dwyane Wade or Pau Gasol? My guess is Wade. So based on the original question's premise that the Lakers and/or Heat will get to the Finals, the answer is Kobe because he's less likely to have MVP-level competition from a teammate.
---
5. Kobe or LeBron: Who should finish higher in #NBArank?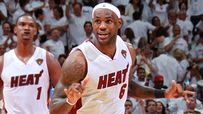 Tom Haberstroh, Heat Index: LeBron. Sure, Kobe may sit atop the RINGZZ! leaderboard, but LeBron is still the best player on planet Earth. #NBArank is not a lifetime achievement award.

John Hollinger, ESPN.com: LeBron. I had LeBron rated higher, and at this point in their respective careers I don't think it's a particularly difficult call.

Andy Kamenetzky, ESPN LA: NBA2K12 rates LeBron as a "98" and Kobe a "94." Sounds about right. LeBron is probably a better player on a game-in, game-out basis, but the gap isn't huge. And LeBron should be rated higher, considering he is healthier and just entering his prime. To me, a 15-year NBA vet remaining in this conversation is more noteworthy than whatever the respective rankings.

Brian Kamenetzky, ESPN LA: LeBron. Fourth-quarter Finals problems notwithstanding, James' regular-season numbers (26.7/7.0/7.5) were outstanding, and he led the league in PER and win shares. On a night-in, night-out basis, he's a more complete force on both ends. Of course, he should be ranked above Dirk, too, and look how much that mattered last spring.

Michael Wallace, Heat Index: LeBron. He's younger, stronger, typically healthier and impacts a game in more areas at this stage of their careers over 48 minutes a game. Even LeBron's harshest critics should be able to concede that much. But that said, regardless what the analysis, stats and Billy Beane-type intel spits out, I'm going to Kobe in the final minutes of the game. No hesitation.


ESPN.com and the TrueHoop Network
John Hollinger is a senior writer for ESPN.com. Tom Haberstroh and Michael Wallace cover the Heat for ESPN.com's Heat Index. Andy and Brian Kamenetzky run the Land O' Lakers blog for ESPN LA.