Tuesday's NBA draft lottery is so crucial because the NBA's draft is far and away the most top-heavy of any major American pro sports league, as a recent analysis by professor Michael Lopez confirmed.
Insider's DRAFT Initiative found in 2014 that the No. 1 pick had produced more than 50 percent more value than the next-best pick since 1989 based on John Hollinger's estimated wins added statistic.
But who have been the best of the No. 1 picks? As we prepare to find out who will have the opportunity to make this year's top choice, let's rank the 10 best ever using my championships added metric.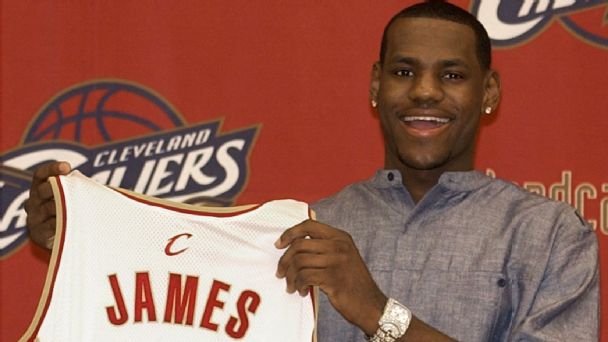 Year: 2003
Championships added: 4.2
With another fine regular season and dominant playoff run so far, James continues to separate himself from the other contenders for the second-best player in NBA history behind Michael Jordan (famously drafted No. 3 overall). With four MVPs and three Finals MVPs to his credit, James represents the best-case scenario for a No.1 pick -- even if it took him leaving and returning to translate into a championship for the Cleveland Cavaliers.
---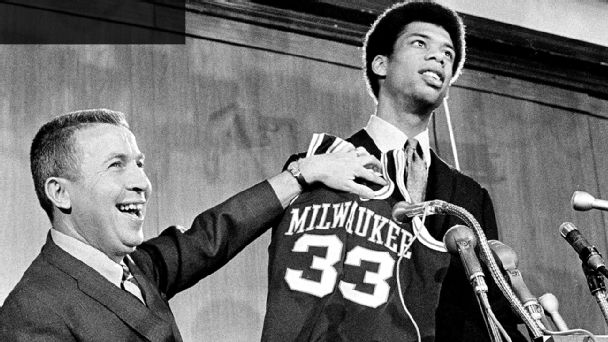 Year: 1969
Championships added: 3.8
Abdul-Jabbar -- drafted as Lew Alcindor -- is the other player in the top five in championships added who was drafted No. 1. (Of the others, Jordan went No. 3, Bill Russell No. 2 in part because of the Ice Capades and surefire top prospect Wilt Chamberlain was drafted by the Philadelphia Warriors using territorial rights.)
There's certainly a case to be made for Abdul-Jabbar over James, given his six MVPs and 20-year NBA career. Indeed, he's still ahead of James in regular-season championships added. But James has a bigger edge in terms of playoff championships added.
---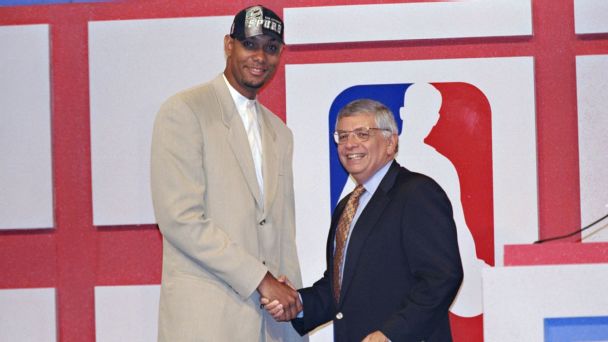 Year: 1997
Championships added: 2.7
Given he spent his entire 19-year career with the San Antonio Spurs, Duncan certainly could be called the No. 1 pick who provided the most value to the team that drafted him. And whichever team lands the No. 1 pick would love to match the five championships the Spurs won with Duncan.
---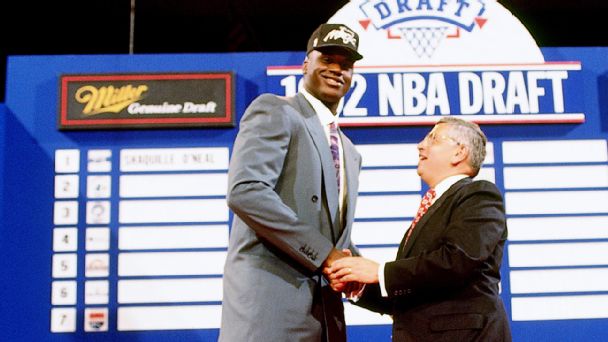 Year: 1992
Championships added: 2.6
If you're looking for the greatest top pair of picks in NBA history, look no further than the 1992 draft, which yielded two Hall of Fame centers: O'Neal and No. 2 pick Alonzo Mourning (0.5 championships added, which ranks in the top 100 all time).
---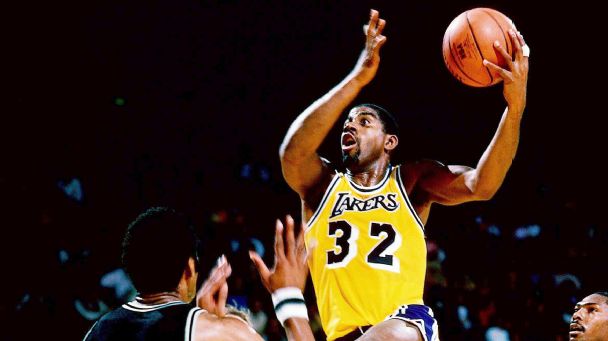 Year: 1979
Championships added: 2.5
In terms of peak value, Johnson would rank third on this list behind James and his Lakers teammate Abdul-Jabbar. His early retirement at age 32 due to HIV prevented Johnson from racking up additional post-prime championships added.
---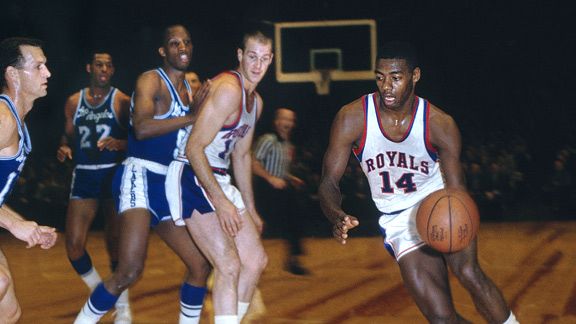 Year: 1960
Championships added: 1.9
The Cincinnati Royals exercised their territorial rights to draft Robertson, who starred at the University of Cincinnati, but since they also had the No. 1 pick that year, the league recognizes him as the top choice.
---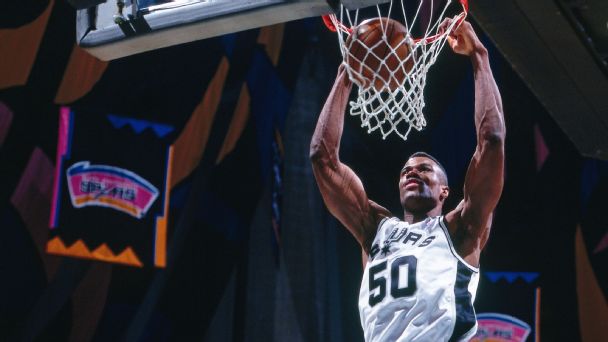 Year: 1987
Championships added: 1.7
The Spurs had to wait until 1990 to add Robinson because he had to fulfill his service commitment after attending the Naval Academy. He proved well worth it, winning MVP in 1994-95 and eventually winning a championship in 1999 alongside Duncan.
---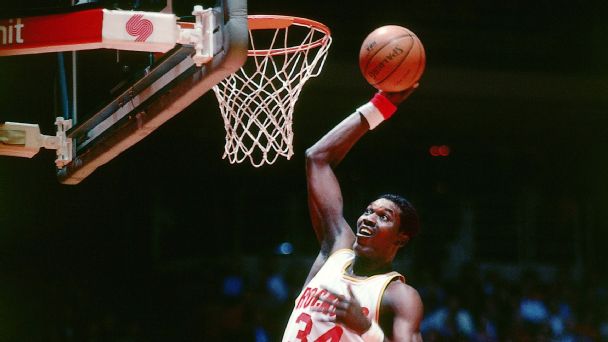 Year: 1984
Championships added: 1.6
While most observers would rank Olajuwon over Robinson, the latter's considerable edge in regular-season championships added (1.4 to 0.7) outweighs Olajuwon's healthy playoff advantage (0.6 to 0.5). Whichever your preference, both Olajuwon and Robinson were dominant centers well into the 1990s.
---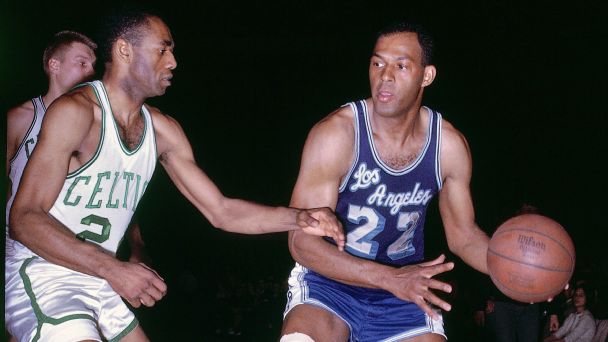 Year: 1958
Championships added: 1.2
Because of the territorial draft, which lasted through 1965, No. 1 overall picks weren't necessarily exceptional players in the league's early days. Just three of the first 11 top choices so much as made an All-Star Game during their career. That changed with Baylor, who was ineligible for the territorial draft because he played his college ball at Seattle University long before there was an NBA team in the Pacific Northwest.
---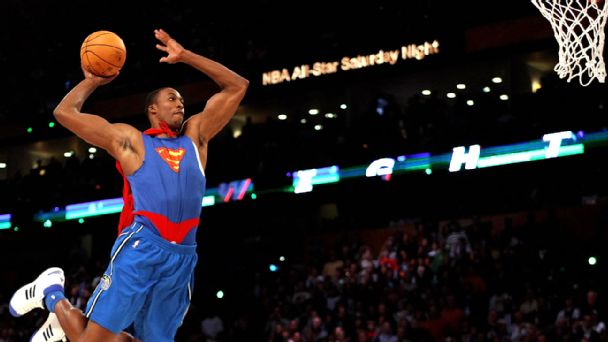 Year: 2004
Championships added: 1.0
It's easy to forget now how fierce the debate was between the 18-year-old Howard and Emeka Okafor, fresh off leading UConn to a national championship. While Okafor got off to a faster start, winning Rookie of the Year, Howard soon surpassed him as a three-time Defensive Player of the Year and five-time selection for the All-NBA first team.
Honorable mention: Allen Iverson (0.9), Patrick Ewing (0.8), Elvin Hayes (0.7).