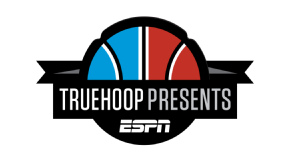 IF NBA HEAD COACHES appear more on edge these days, you'll have to excuse their anxiety. Forty percent of them didn't hold their current position on New Year's Day 2016, some 15 months ago. Billy Donovan, now in his second season with Oklahoma City, has served longer than half of the head coaches in the league, and Mike Budenholzer has the sixth-longest tenure at four seasons. So much for continuity, which the league trumpets as the mother's milk of team-building.
Paradoxically, there's a broad consensus in NBA circles that the league has never been better served by those roving the sidelines in 2017. Though few coaches receive 100 percent approval ratings, league insiders were hard-pressed to come up with a name when asked off the record if they could identify a lousy head coach. Most criticisms came with caveats for younger coaches who were growing into their roles, which is understandable because the task has never been more daunting.
For the fifth consecutive year, we discussed the state of the profession with numerous head coaches, assistant coaches, team executives, players, scouts, owners and others over the course of the winter. What skills are more necessary than ever to do the job? How is the league doing collectively in identifying coaching talent? Are there any notable trends?
Must be multilingual
A franchise in 2017 more resembles a corporate environment than an NBA team. Today's coach must be a gifted and versatile communicator who understands that in an increasingly professionalized culture, speaking with an owner requires a different language than speaking to a superstar ... or a sports scientist on staff, or the top dog on the business side, or a big-time corporate sponsor who effectively underwrites a good chunk of his salary, or an agent whose client he wants to woo in free agency.
Managing these relationships is an essential part of the portfolio. Unless he has the capacity to operate successfully in different contexts, a coach will find himself overmatched for the job, regardless of whether his playbook reads like Shakespeare.
Wanted: player-development experience
For many years, an assistant coach who specialized in player development was thought to have a professional ceiling in the NBA. It wasn't that getting on the floor to work with a player wasn't valued, but it wasn't seen as a path to the first chair.
With the ascension of first-time head coaches such as Steve Clifford, David Fizdale and Kenny Atkinson (who certainly brought a wide range of tools to the job beyond player development), those days are over. With more money than ever at stake, being able to turn a $5 million player into $10 million in production demonstrates resourcefulness, strong communication skills, tactical know-how and patience -- a nice composite of what's required of the head job.
This is supposed to be fun, darn it
Call it the Steve Kerr Effect, but executives today are more inclined to target coaches who can cultivate a team that will play joyfully. There will always be an owner drawn to the Tom Thibodeau-esque, sleep-at-the-facility totalitarian. But over an 82-game season, players can get beaten down by the coach who mercilessly grinds and hammers a team. A coach still needs to hold guys accountable, but the most agile one finds the balance between structure and flexibility.
From the front-office perspective, these coaches also tend to be more manageable as well, so why subject yourself to 15 rounds every season when there are agreeable sorts who can perform the job?
Repeat business
Retreads claimed seven of the 10 vacancies filled since last season, with an eighth going to Luke Walton, who logged a 39-4 record last season with Golden State as the interim head coach in Kerr's absence. Only Atkinson (on our 2015 list) and Fizdale (on our 2013 list) landed top jobs as NBA assistants. General managers attributed the tough conditions for assistants to several factors.
First, an assistant coach might be valued by his organization and the larger coaching fraternity, but that doesn't guarantee he can walk into a room and wow an owner of a rival franchise, especially one who hails from the new economy and sees the position as more managerial than tactical. Second, executives increasingly regard head-coaching experience at any level -- be it in college or the D-League -- as an asset. Somewhat related, assistants are now more often seen as a gamble, because unless they're promoted from within, there's simply no way to know how much of their current team's success they can rightfully claim, even if they've presided as the de facto coordinator of a top-ranked offense or defense.
Five to watch
On Tuesday, NBA commissioner Adam Silver said he hoped a team would hire a female head coach "sooner than later," and San Antonio Spurs assistant coach Becky Hammon is one probable candidate who will likely see our list in the coming years.
The criteria for inclusion below isn't precise with the exception that candidates can't have appeared on previous lists or served as an interim head coach. Some are obvious contenders with name recognition, whereas others are toiling below the radar and unknown by many in the league. Some are ready to step in immediately, whereas others need more seasoning. They're not conventional names thrown around each spring, but each has been identified as bringing the set of unique skills and experience that could translate into success as an NBA head coach.
Ettore Messina, San Antonio Spurs assistant coach
Placing Messina on a list of rising stars in the coaching field feels sacrilegious. At 57, he is one of international basketball's most distinguished coaches in history, a winner of four Euroleague championships and a slew of league titles in Italy and Russia. Messina has coached in just about every basketball context imaginable, which makes him a top candidate in an era when diversity of experience is considered a prime attribute for a future head coach.
After his career in Europe, Messina came stateside to join Mike Brown's staff in Los Angeles as a consultant before returning to Moscow for a couple of seasons. While in Moscow in 2012-13, he employed Quin Snyder as an assistant; Messina is godfather to Snyder's infant son. In 2014, Messina took his lifetime of experience into the crucible that is the San Antonio Spurs.
Messina is intense, but the Spurs also have a way of smoothing off rough edges in a personality. In Europe, player development occurs primarily at the youth level, but in San Antonio, Messina has been exposed to its importance in the NBA, further filling out his education. Tactically, Messina fashioned in Europe an intelligent brand of inside-out ball that forces defenses to move. He has amassed a canon of basketball knowledge and commands respect from professionals, young and old.
Those who know Messina say he'd more likely gravitate toward a team with a veteran roster, but given the breadth of his portfolio, any team looking for a serious, dedicated leader might very well have Messina on its target list.
Jerry Stackhouse, Raptors 905 head coach (D-League)
Before his playing career was even over, Stackhouse was providing spot duty as a de facto player development coach -- you could find him in 2011 at the Heat's facility working with Dwyane Wade on his post game. But it's one thing to get on the floor with a teammate, and another to build the kind of portfolio that makes a successful NBA head coach.
Those who have watched Stackhouse over the past two seasons, first on the Raptors' staff and then as the head coach of their D-League team, say he is doing all the right things. In addition to the respect he commands from players, Stackhouse, an 18-year former pro, has demonstrated a serious desire to learn the craft. He took USA Select teams abroad, attended Tim Grgurich's much-admired coaching camp, mentored fellow Kinston, North Carolina, native Brandon Ingram, and has become a devoted cinephile who spends endless sessions poring over film.
This season, Stackhouse's 905 squad has posted the best record in the D-League's Eastern Conference. Like every coach with big aspirations, he arrived with ambitious ideas that he has learned to adjust on the fly. He's a grinder who Raptors insiders say often holds twice daily practices, but he also enjoys the creative tasks of finding shots for guys. All the while, he continues to hone his skills as a game manager and messenger and seeks out advice from Dwane Casey and other vets of the trade. The league has taken notice of Stackhouse's maturation and success, and several execs expect he'll be on the interview circuit before long.
Darvin Ham, Atlanta Hawks assistant coach
There's an odd contradiction at work with former players who have head-coaching ambitions. On one hand, guys who played in the NBA frequently jump the line and score top jobs over career assistants who have broken down video, scouted opponents, designed top defenses and sat at the feet of coaching legends. Yet, at the same time, there's often a stigma that portrays them as lacking the work ethic of the schleps who have slept on a couch at the facility for 15 years.
Did you know the famed "hammer pass" is named for Ham? He enjoyed a nine-year career in the NBA, and colleagues say he has a coach's intuition. When Quin Snyder moved from the Lakers to Atlanta in 2012, he urged Ham, who also sat on Mike Brown's bench, to seize the opportunity to claim more responsibility in Atlanta. An assistant on Budenholzer's staff, which is quickly sprouting its own coaching tree, performs a full rotation of tasks, from cutting video to intensive individual work with players.
Ham plays an enormous role with the Hawks and does it without a lot of rah-rah battle cries. He understands the difference between pride and passion, ego and intelligence, and can tell a player -- be it a vet like Dwight Howard or a young guy like Dennis Schroder -- the truth even if it isn't what he wants to hear. He knows that you prepare a reliable vet if he's going to be the whipping boy in a film session, but that you probably don't do the same for a rookie, because you want to see how he's going to react.
Ham is the kind of guy -- not unlike his boss -- who could probably be happy for years as a top assistant. But one suspects that, like Budenholzer, he'd be cheating himself if he didn't throw his hat in the ring at some point for a head-coaching opportunity.
Brent Barry, Turner Sports analyst
There are any number of factors that can get a coaching candidate on the radar, from years of service on the bench to a pedigree as an NBA point guard. Then there are less perceptible qualities: a fluency in the language and culture of the NBA, self-possession and a heap of goodwill from around the league. In those latter categories, Barry, 45, receives glowing reviews.
In the NBA, where it's vital for a head coach to be able to establish a culture amid the noise, Barry has quietly emerged as one of the league's more interesting candidates. During his 14-year career, Barry played for a diverse range of NBA minds, from old-school Bill Fitch to offensive whiz Rick Adelman to luminary Gregg Popovich. Barry has a native curiosity that compels him to delve into innovations such as sports science and performance, but he also is a lifer who appreciates that the game is still one governed by human behavior.
Despite receiving nibbles by a number of NBA teams over the past couple of seasons for both coaching and managerial positions, Barry has told suitors that his current plan is to spend as much time as possible with his school-aged kids over the next few years. When he's ready to jump into the league in an official capacity, word is that he favors a route that would land him first in a front office, where he can study the architecture and mechanics of an NBA franchise, not unlike Steve Kerr, who served a stint as Phoenix's general manager for three seasons. After that, Barry would be inclined to move to the bench.
Chris Fleming, Brooklyn Nets assistant coach
Fleming spent 15 years coaching in Germany, where he racked up a ton of league and cup championships and still presides as the national team coach. After a single season under Michael Malone in Denver, he joined Richmond Spiders teammate Kenny Atkinson in Brooklyn last summer.
Three smart front-office folks who keep stock of the NBA's coaching ranks named Fleming one of their favorite below-the-radar prospects. They see a guy who carved out a unique path overseas. They see a grinder in a cutthroat job that requires superb communications skills and an appreciation for players of vastly different backgrounds, ages and pedigrees. Fleming is regarded as terrific with people, but he's no softie, either -- his personality profile is similar to that of his boss in Brooklyn.
Creativity reigns supreme in Europe, and Fleming brought that sensibility to the U.S. And like Atkinson, he has a versatile skill set as an X's and O's maven who isn't afraid to get his hands dirty on the court developing talent -- especially important in Brooklyn, where the Nets will need to coach up their ragtag group of journeymen and kids. Fleming is still a relative unknown to many in the NBA, but look for that to change as the league continues to dig for interesting people who have the blend of experience to succeed in the top job.