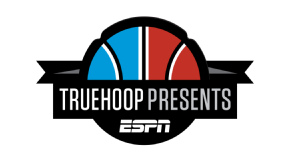 TWO DECADES AGO, a team's basketball operations department could fit inside a minivan. A new brand of owner and an infusion of revenue have professionalized both culture and process in the modern NBA. Gone are the mom-and-pop franchises of yesteryear. Today, it's a bustling firm with a sprawling org tree -- and many of the positions didn't exist five years ago.
Whether the person in charge is called general manager or president of basketball operations, the "general" and "manager" have never been more vital. In 2017, there are infinite data points to oversee and so many constituencies in the organization to supervise. It's not enough anymore to merely have refined taste in basketball players, or to be a strong negotiator or a charismatic operator whose saving grace is being "good with people." The present-day general manager has to indicate goals clearly, design the process by which they're pursued and oversee those performing the work.
The breadth of the job description is why, increasingly, people around the NBA characterize the gig as "CEO." The ranking basketball exec tells a franchise's story -- to his owner, subordinates, coach, players, their agents, the business folks, the media and the fan base.
Yet for all of its complexities, that story is ultimately written in the language of basketball -- that part hasn't changed. An eye for talent, an intuitive feel for the intangibles that compose a winning team, and an appreciation for the traditional and new performance metrics are all prerequisites for success.
How do NBA owners and their top business execs identify a good candidate to lead basketball operations when they see one?
We spoke to industry insiders, including long-time execs on the basketball and business side, general counsels and existing general managers of the old and new guard to get a sense of what's important in 2017.
Lay down a path
Every NBA organization develops a value system, whether it intends to or not. This culture might be the expression of the team's superstar (e.g. Tim Duncan) or its luminary (e.g. Pat Riley) or, for that matter, its inability to delineate a clear set of principles as to how it wants to function as a basketball operation. It falls on the chief basketball operations exec to design and/or maintain an identity that adheres to the franchise's values.
In some respects, mouthing the mantra is easy. The hard part is organizing and delegating, the hiring of people who complement strengths and shore up weaknesses. Execs on both the basketball and business side cited this as the most deceptively difficult task for a basketball ops exec. Then there's the development of good reporting structures, knowing how to audit performance and a knowledge of where the organization is strong and where it's not. As if that's not enough, the chief exec must have an eye for basketball talent -- or, at the very least, recognize who in the front office does.
The golden triangle
What is the purpose of the franchise? Is it a civic trust? A buy-and-hold asset? A Silicon Valley firm masquerading as a basketball team? A win-at-all cost, profits-be-damned shop? The lead basketball exec can advise, implore and even beg for the adoption of his vision, but the answer to this question will inform the challenge above is solely the province of ownership. The same holds true downstairs. The GM can design the composition of the roster based on his sensibilities, but the head coach ultimately calls the sets, distributes the minutes and sculpts the team on the court.
Having an owner, general manager and head coach (and increasingly the lead exec from the business side) on the same page won't guarantee success, but it might be the most influential factor. For execs in particular, all the imagination in the world means bupkis if he can't sell his plan to the owner or maintain his trust.
Can't work out of fear
Every night, a general manager plugs in his phone on the nightstand and knows any number of scary events will rouse him from sleep: a player has run into trouble, a paranoid coach calls repeatedly with a litany of grievances, an agent demands to know why his guy isn't logging minutes, some silly leak has surfaced on social media. Those are just the emergencies before he gets the frightening reality of a new collective bargaining agreement in which three players can swallow up the team's entire cap.
Basketball execs have an acute understanding that they're hired to be fired, as the maxim goes. They can't allow that fatalism to infect the work. A general manager can't lock himself in a room to shelter himself from inconvenient realities, and he can't play it safe with the hopes that nobody will hold him accountable for failure born out of a conventional strategy.
Still a grind
For all the talk of today's general managers as CEOs who govern with positive, values-based leadership, most days the gig is mundane. Half the general managers in the league have within arm's reach Carol Dweck's "Mindset," a 2006 survey of the psychology of success, but chances are that they're reading it on a regional jet at 6 a.m., somewhere between Lawrence, Kansas, and Starkville, Mississippi, between lengthy reports from their scouting and medical staffs. Done right, GM work is grunt work.
A chief basketball executive must be a master communicator and delegator, but after all the philosophizing, collaboration, aggregation of information and sharing, there's one individual charged as The Decider. The more thoroughly he has studied for that moment, the higher the probability the outcome will be favorable.
Each of the past five years, we've asked insiders to name people who they feel are NBA head-coaching material, and few had any trouble coming up with nominations. When asked to do the same for future general managers, the respondents had a harder time. A current GM might have heard good things about a junior exec in a rival organization, or might have been impressed with a young scout he met at pre-draft camp in Chicago, yet it's impossible to know precisely how big a role the scout might have for his team. An assistant GM who "looks the part" might not be able to find his car keys in the morning, and excelling as a talent evaluator doesn't mean a person has the chops to negotiate with predatory agents or the finesse to horse-whisper an owner.
They're not conventional names thrown around, but here are seven who received high marks for having the ingredients to succeed.
Mike Zarren, Boston Celtics assistant general manager/team counsel
When Zarren graduated Harvard Law, he had his choice of plumb jobs from glitzy firms but opted for an unpaid internship with the Celtics, the team he grew up worshiping. A decade later, Zarren -- the leading vote-getter by a wide margin -- has established himself as a fixture in Boston as an affable, brainy exec with a mastery of the collective bargaining agreement and sharp negotiating skills, and he knows how to spot good basketball operations personnel.
Most execs watch home games from a nervous perch in the tunnel, in the dark recesses of the video room or in their office, but Zarren attends them with his dad, Celtics pin on his lapel. He flirted with the opening in Philadelphia in 2013 and has received several nibbles from other teams. He'll undoubtedly continue to appear on short lists, but he's likely to be selective in pursuit of his next opportunity.
Many in the league regard the Celtics' front office, with its sensible structure and distribution of responsibilities, as one of the gold standards in the league. Look for Austin Ainge (director of player personnel) and Dave Lewin (director of player evaluation) on lists of potential lead execs in the near future.
Tommy Sheppard, Washington Wizards senior vice president of basketball operations
Had the Wizards won a few more playoff series during his 14 seasons in Washington's front office, many of his peers believe Sheppard might be running his own team. He's highly regarded by his colleagues around the game for valuing relationships and appreciating the nuances that go into the work of management.
Long before sports scientists invaded NBA training facilities, Sheppard was one of the first front-office execs to canvass the globe for new ideas to improve performance. Innovation is a personal passion for Sheppard, who can deliver a dissertation on what a European soccer club is doing with hydration, and how Australian rugby teams are integrating injury prevention.
Given the breadth of the job these days, finding candidates who are well-rounded generalists isn't easy. That's why many league execs feel Sheppard will get snatched up at some point to lead a front office.
Troy Weaver, Oklahoma City Thunder vice president and assistant general manager
Over the past 10 years under Sam Presti, the Thunder have distinguished themselves as one of the NBA's most prolific incubators of managerial talent, with a long list of alumni scattered across the league. Even with all the departures, they've been able to regenerate, and Weaver represents another in their procession of rising stars.
Respected as one of the top personnel guys in basketball, Weaver not only has a discerning eye for raw basketball talent, but a feel for whether a player's emotional makeup conforms to the team culture the Thunder hold as sacrosanct. He's an obsessive student of the NBA history, with an understanding and love of the game. This database allows him to consider every decision in a smart context.
Weaver's expertise doesn't reside in managerial process or the capology, but those who have worked with him say he's a collaborative co-worker. He respects other disciplines such as analytics and sports science and can be trusted to hire an outstanding staff that would counterbalance.
Mike Winger, Oklahoma City Thunder assistant general manager/team counsel
Those with an intimate knowledge of Thunderology say the strength of the structure in Oklahoma City is in large part due to the complementary quality of the Weaver-Winger duo. Whereas Weaver excels as a talent evaluator, Winger is process-driven and exceptionally well-organized, skills that are more coveted than ever as front offices (and their budgets) grow exponentially larger.
Relationships with the league office serve a team well, and Winger would bring that strength to any organization. He initiates many of the Thunder's front-end conversations with other NBA teams and is one of the more competent CBA-heads in the NBA. Like Weaver, Winger has an awareness of his limitations and would pursue the sharpest basketball personnel people if given the top job.
A couple of business-side folks volunteered that, with the cap number exploding and organizations spending more than ever, they anticipate seeing even more team counsel/administrative types at the helm of basketball operations. If that prediction plays out, Winger will soon be in an owner's suite making his case for the position.
Brian Wright, San Antonio Spurs assistant general manager
The Spurs tree extends across the NBA landscape, with Sean Marks the latest graduate to move on to lead his own front office. Soon after Marks' departure, San Antonio snatched up Wright from Detroit, where he served as assistant general manager after cutting his teeth with the Magic as an intern.
Those who lead scouting efforts need to thrive not only as talent evaluators but also as masters of process with a knack for aggregating information and distinguishing the good input from the bad. Wright earned that reputation in Detroit and will continue that track in San Antonio with a wider scope beyond the draft. As the vernacular of the Spurs goes, Wright is also a young guy who is "over himself."
Fans of Wright believe he's still a few seasons away from being considered a legitimate candidate for a general manager gig, but they feel he has the confidence and curiosity to develop the fluency any exec needs to succeed at the top job.
Trent Redden, Cleveland Cavaliers senior vice president of basketball operations
In the 11 years since he began his tenure in Cleveland as an intern, Redden has seen the full emotional spectrum of an NBA organization -- the early LeBron years, consistent success, the inability to fill out a team around a mega-superstar, the ashes left in the wake of LeBron's departure, The Return, a close call and finally an NBA title.
This circumstantial range is a gift to a young executive with aspirations, which is why those who know and have worked with Redden believe he's primed to head a front office in the coming years. They describe a worker bee who both looks the part and has the requisite qualifications, from X's and O's to taming superstar ego to jiu-jitsu with agents.
Redden is popular within the organization on the basketball and business side, as is his colleague, assistant general manager Koby Altman, who is another name to watch.
Trajan Langdon, Brooklyn Nets assistant general manager
When execs muse about the intangibles that make an effective general manager, they frequently cite range of experience as a helpful ingredient. In this event, Langdon has nearly every base covered. He played at college basketball's royal academy in Duke, then in the NBA before venturing overseas, including a long stint with CSKA Moscow under Ettore Messina (and Nets owner Mikhail Prokhorov). Upon retirement, he joined the Spurs as a scout before serving in Cleveland's front office.
Marks made Langdon his first hire, which speaks volumes about his potential as an executive and his eye for talent. Former players bring a specialized set of skills and experiences to the executive suites, where the job isn't only talent evaluation but talent management. Be it college divas, journeymen or international products, Langdon has shared locker rooms with them all.
League insiders say Langdon needs a few seasons in Brooklyn during what promises to be a painstaking rebuild, but will eventually receive some serious looks from owners intrigued by a managerial prospect with a playing career and some Spurs shine.