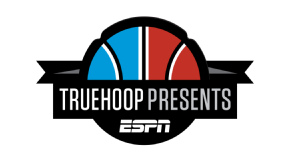 ON THURSDAY, 30 exquisitely appointed and very wealthy NBA owners, or their appointees, will file into an ornate, high-ceilinged midtown Manhattan conference room. According to a leaked memo from NBA commissioner Adam Silver obtained by ESPN's Ramona Shelburne, the main topic will be "an extremely significant issue for our league."
The league, Silver's memo says, is trying to gain control of "the resting of star players in marquee games."
In many ways, nothing about this is new. The season has always been 82 games, and it has always caused injuries, and resting star players has always been an effective long-term strategy.
What's new, though, is the clarity of the forces at play. Just as the science has grown adamant that sitting players reduces injuries and improves performance, the economics make clear that some games, played by some players, are many times more important than others to the league's bottom line.
The trick is to get the best players in uniform and at their best for the nationally televised games that pay the bills.
Silver's memo indicates that there might be "significant penalties" for teams. But the more appropriate response would be to mourn what the NBA has quietly already lost: the 82-game season.
---
THIS PAST DECADE, just 11 percent of All-NBA selections have played 82 games in any given season, according to research by ESPN research guru Micah Adams. That number was 18 percent in the 2000s and 35 percent in the 1990s. Last season, not one All-NBA player logged the full season, the first time in NBA history that has ever happened.
Here's a fun list: James Harden, Al-Farouq Aminu, Al Horford, Robin Lopez, Mason Plumlee and Karl-Anthony Towns. Those six are the only players who started 82 games last year, the lowest figure since the NBA began tracking starters in 1982. As recently as 1999-00, that number was nearly five times higher, at 27, or about one player on every team. Nowadays, it's about one per division.
The reason, essentially, is that all roads lead to sitting. Many players are injured. Many others play for tanking teams at the bottom of the standings -- when Magic Johnson took over the Lakers franchise, he quickly shipped off his best player, Lou Williams, and shut down the team's two highest-paid players with 20 games to go. The Kings and Suns have done similarly.
But more recently, at the strict order of medical training staffs and head coaches, the best players on the best teams are sitting out in the name of injuries that in many cases haven't even occurred yet. (Note that all of the six who played all of last season come from teams in the middle of the standings.)
And it's this last group that has the owners aflutter. The league is in the first year of the biggest deal in its history, reportedly approaching $3 billion a year from Turner and ESPN/ABC combined. The pressure is on the league to deliver TV ratings, which effectively means ensuring the handful of megastars show up in the tiny sliver of games that appear on national TV, in what Silver's memo calls "marquee games."
Talking to ESPN's Chris Haynes last week, Kevin Durant spoke of a double standard, where the league turns a blind eye to many sitting players.
"I've seen guys that's not even in the playoffs resting, sitting out for the rest of the season," Durant said. "And it's nothing against those guys. I'm not trying to bash them or anything. [Phoenix Suns center] Tyson Chandler is out. They got him sitting out for the rest of the year. I'm sure he wants to play, but they're not saying anything about Tyson Chandler. ... It's only a concern for the top players."
---
IT'S A FRIDAY morning in March, and the Cavs' locker room is not the happiest of places. The defending champs have a losing record since the All-Star break and are laboring through a brutal late-season stretch that has seen them play in 12 cities in less than a month, including five sets of back-to-backs.
At some point in all that, the Cavs' training staff evaluated James' workload measurements, from optical tracking data and other sources, and observed troubling signs of fatigue. They decided to rest James for a Saturday game on ABC against the LA Clippers, the first game of a back-to-back. Kevin Love and Kyrie Irving sat as well, both fighting through knee injuries.
Predictably, it hurt TV ratings. How much? The following Tuesday, Sports Media Watch called Clippers vs. Cavs "the lowest-rated NBA game ever on broadcast television."
In the wake of that game, Silver wrote his decree, declaring that NBA governors -- owners and their proxies -- could no longer shrug at the actions of their teams.
"Tyson Chandler is out. They got him sitting out for the rest of the year. I'm sure he wants to play, but they're not saying anything about Tyson Chandler. ... It's only a concern for the top players."

Warriors F Kevin Durant
"With so much at stake," he declared in his memo, "it is simply not acceptable for governors to be uninvolved or to defer decision-making authority on these matters to others in their organization."
There are, of course, many ways to interpret that. Could he really be implying that when the Cavs' training staff evaluates James, the ultimate decision on whether he plays should go not to a doctor, a trainer, a coach, a sports scientist or to James, but to owner Dan Gilbert?
Four days after Silver's memo was leaked, James sat at his visitor's locker in Charlotte, answering questions with a dozen microphones and cameras in his face, while the rest of his teammates silently pecked away at their iPhones. Would he play that night, the first game of a three-games-in-four-nights stretch? If the training staff recommended a rest day because of his injury risk, should owner Dan Gilbert be able to overrule?
Before James could answer, a loud laugh belted out from across the room.
It was James' co-star, Kyrie Irving.
James delivered a careful answer: "I trust my training staff," James said. "I trust my trainer [Mike Mancias], who has been with me for 15 years now. He knows my body. My coaching staff knows what's best for the team."
Of course, there is a way owners could make the call to sit James.
The general manager of the Houston Rockets has spent his adult life thinking about how to spot NBA inefficiencies using math and statistics. And to Daryl Morey, the numbers just don't add up.
Morey -- whom best-selling author Michael Lewis profiled for a chapter in his latest book about behavioral economics called, "The Undoing Project" -- posited that the NFL essentially prints money thanks to a funny thing called scarcity. With each team playing just 16 regular-season games, every game is critical. And the money pours in. The games' stars don't routinely take games off, nor are teams incentivized to tank big chunks of the schedule.
So why can't the NBA make a play for scarcity? With guys taking games off and teams tanking as the season progresses, why does the NBA insist on pretending its best players can be at their best 82 times before the playoffs? Is that really a business play?
"The idea that the NFL would make more money with 82 games is absurd," Morey said. "Shorter schedule increases the importance of each game, which drives TV ratings, which drives the lion's share of money for most top pro leagues."
Morey believes the NBA would make more money in the long-term if it cut games from the schedule. The NFL faces diminishing returns because of the barbaric physicality of the sport. It chose 16 games.
Dr. Marcus Elliott, who founded P3, a sports science lab headquartered in Santa Barbara, has studied hundreds of athletes from both the NFL and the NBA, and the physical toll each sport takes on its players.
"The idea that the NFL would make more money with 82 games is absurd."

Rockets GM Daryl Morey
"The NBA is harder than the NFL, even if it doesn't have the big contact injuries," Elliott said. "NFL games are brutal on the body. At some positions they are head-to-toe bruise, and then they basically rest from high-intensity loading for five or six days."
NBA players, Elliott said, seldom have time for meaningful recovery.
"NBA pace and intensity has gotten so high. It's so ballistic, with accelerations and change of directions, even the athletes who are best adapted to play the game incur some tissue damage, with muscle soreness generally peaking 24-48 hours out, at which point they can be playing another game after a long flight and crappy sleep. Do this 82 times, plus playoffs ... that's a recipe for injury."
Some of world's top sports economists are watching Silver and the NBA's next moves closely. The current DNP-Rest conundrum in the NBA will undoubtedly be the topic of lecture halls in economics departments across the world. Can a reduction in supply (games) increase demand (ratings)? If scarcity works in the NFL, can it work in the NBA?
One of those curious minds is The Economist's Dan Rosenheck, who runs the blog Game Theory on the magazine's website, and to whom cutting games seems like common sense.
"Cutting to the high-60s would seem to be conservative," Rosenheck said. "The current configuration of the league obscures rather than clarifies who the best team is, because of the incentives for good teams to rest and bad teams to tank."
Rosenheck pointed out that cutting games would not only make games more essential for viewers, it would also raise the cost of resting stars.
"It's not just the scarcity of games in the 16-game NFL regular season that makes them so popular," Rosenheck said. "It's that a single loss can devastate a team's playoff chances. Every game is high-leverage. You don't want to rest anyone if you can help it."
---
TODD MCFALL LIVES in Winston-Salem, North Carolina, an hour from Charlotte, but went in on a season-ticket package for Hornets games. And like most fans, he couldn't wait to watch LeBron James in person on March 24. But by the time the game rolled around, with the DNP-Rest epidemic looming large, McFall waited to see quotes from James, affirming he'd play, before hopping in the car.
McFall teaches economics at Wake Forest and wrote a book on the economics of NCAA basketball. The concerns on both sides are familiar to him. As he cruised I-77, his thoughts turned to the absurdity of owners and players being on opposite sides. Owners should be thinking longer-term, just like coaches. Sit a star like LeBron or Steph Curry a day here and there and you improve the chances he won't miss weeks.
"These players are worth tens of millions of dollars to franchises, and so it makes sense that franchises are wanting to smooth out productivity over a longer horizon," McFall said.
Though the NBA is adding a week to next season's schedule, it's not nearly enough to kill back-to-backs.
McFall, for his part, thinks the league should look to trim the schedule to about 70 games as it rakes in money from TV deals.
"There's risk, but I see tremendous upside thinking differently about the way a season unfolds," McFall said. "If the NBA can figure out a way to create a schedule with fewer games and find a way to weave the games into the fabric of society a bit more, then it will be able to charge higher prices for those fewer games. As it is now, the games land on different days throughout a week, and for the average fan, it's too hard to keep track of a schedule that isn't more fixed. The games can be more ritualistic, like the NFL or European soccer."
Speaking from experience, McFall asked, "Why follow when there's a perception that the star player on the elite team might not even play when his team visits? Those reputational hits don't take too long to create lasting damage."
---
A PECULIAR THING has happened in the two weeks since Silver's March 20 memo. Just 13 players have officially been listed as out because of rest, according to league data. How strange is that? In the same two-week stretch last season, 26 players received DNP-Rests.
There's a tradition in the NBA of using white lies to cover for players who aren't ready to go. Star's too hungover to play? Behold the magic of "flu-like symptoms," a phrase with a history of providing cover. The shoddiest way for the league to allay concerns about star players resting is to simply call it something else -- sources from one team say that's exactly what is happening now, with the knowledge and blessing of the league. Many players from teams good and bad have missed games with injuries since Silver's memo. Did Avery Bradley really have to sit out a game with an "illness?"
What about Danny Green, JJ Redick, Marc Gasol, Kyle Korver, Iman Shumpert and Richard Jefferson? Is Carmelo Anthony really too hurt to play, or is he resting? Did Devin Booker, fresh off a 70-point game, really have a sore ankle, or did the Suns feel he was too good to play? Does Brandon Ingram really have knee tendinitis, or is that part of Magic Johnson's plan? Which players, from which teams, have made up injuries? Who knows?
Warriors coach Steve Kerr, like Gregg Popovich before him, has made the call that some regular-season games just aren't worth winning. And despite Silver's memo, he plans on resting his stars as he and his training staffs see fit -- even if it comes on a national TV game.
"We're going to tell the truth," Kerr said.
---
THE AT&T CENTER has not been particularly kind to LeBron James. In the 2014 Finals, when the air conditioning malfunctioned, his body became crippled with dehydration-induced cramps and he had to be carried off the floor. The Spurs have ended his championship dreams not once, but twice.
A week after Silver's memo leaked, James walked off the team bus and toward the Spurs' home court, with every intention of playing. Even though this was the third game in four nights, Silver, league partners and fans could breathe a collective sigh of relief. In a cathedral built to Tim Duncan -- maybe the NBA's all-time leader in minutes lost to injury prevention -- James would ignore fatigue and suit up for this nationally televised game.
That, of course, doesn't mean he was anything close to 100 percent. Of the 29 Cavs games on national television this season, 14 were scheduled in a back-to-back set. What's more, four of the five ABC games with the Warriors on the schedule came in a back-to-back set.
The Spurs led by 24 at halftime, running circles around the exhausted Cavs. And in a cruel twist of fate, in the third quarter, James was flattened by a David Lee elbow to the back. James left the game. The Cavs scored 74 points, their lowest point total since 2009 with James in uniform.
Afterward, coach Tyronn Lue admitted he was considering shutting down his stars for the remainder of the season.
"They're pretty worn down," he said.
But James was having none of it, telling reporters after the game, "I'm OK."
He hasn't missed a game since.