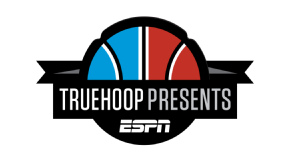 AFTER 19 ELIMINATION GAMES, 37 NBA Finals games and 220 playoff games over two decades of NBA play, by April 13, 2016, Kobe Bryant knew every trick in the book to summon the fire when the stakes are high.
Instead of all that, he spent much of the afternoon at his office in Newport Beach, California, on his laptop, writing, editing and working on the projects that would make up his post-NBA life -- until about three hours before tipoff.
He didn't use his most diligent preparation on this day, because by many measures, there just wasn't much at stake. With 16 wins and 65 losses, his Los Angeles Lakers had been eliminated from playoff contention more than a month earlier. The Lakers would host the Jazz, who had beaten the Lakers every time they had played that season. The game would be aired nationally on ESPN2 -- the main channel would show what everyone thought would be the NBA's story of the night: the Warriors attempting to win a record 73rd regular-season game. Kobe's farewell had been going all season, and coach Byron Scott had long since handed the reins to younger players. The Lakers hadn't won a game in two weeks.
As Bryant climbed aboard the helicopter that would take him from Orange County to Staples Center for his 1,346th and final regular-season contest, he was well-aware of his many physical limitations: "I wasn't thinking, 'I'm going to rest up and come out here and have this monster game.'"
From his first NBA game to his last, the earth had circled the sun 20 times, and one year ago this Thursday, just 48 minutes of game time separated the Lakers icon from retirement. His head coach vowed to let Bryant burn through as many of those minutes as he pleased -- and to use them however he desired. But Bryant says he aimed for nothing too taxing, not for a 37-year-old with 57,000-plus total NBA minutes on the odometer, whose past three seasons had ended early due to injury, who battled daily -- with the help of a personal army of specialists -- just to stay upright during his last campaign.
He entered Staples Center at 5:11 p.m. The plan, as much as there was one, was to delight some fans while avoiding any more serious injuries. "Give them a couple plays, take them down memory lane a little bit," Bryant tells ESPN. And that would be that.
"HE NEVER CHEATED US AS FANS," Lakers icon Magic Johnson said as he addressed fans before the game. "He has played hurt, and we have five championship banners to show for it."
After the speeches, tribute videos and standing ovations, and with a celebrity-packed sellout crowd and nearly 500 media members from 16 countries looking on, referee Monty McCutchen tossed the ball up. And Bryant realized in those first few minutes that however he'd imagined that night, it would be far crazier. The Black Mamba, known for his intense solemnity, was starring in a raucous party. Fans roared every time the ball touched his hands, urging him to shoot. His teammates kept passing to him, urging the same.
"After the first couple minutes, I was like, 'Oh, s---,'" Bryant says. "It became apparent really, really quickly that this night was not going to go down with me just playing OK. It was either going to have to be an epic one or the worst one ever, because they were just going to keep throwing me the damn ball and the crowd wanted me to shoot every time -- almost to the point where I felt bad for my teammates, because if they took a shot, the crowd was ready to boo. So it was like, 'Oh, s---. I gotta go.'"
Bryant laughs now at the irony of that sentiment, noting how funny it was that he went through 20 seasons of everyone screaming "Pass the ball!" before a night when they screamed "Don't pass it!" But his finale did not begin well. He opened the game by missing his first five shots.
What unfolded from there would mark not just one of the most memorable games in Bryant's career, but in all of sports.
---
AT THE 5:11 MARK in the first quarter, Bryant drains a rainbow pullup near the left block. Less than 30 seconds later, he connects from 16 feet, around the left elbow. An and-1 reverse layup. A baseline jumper, right corner. A 3-pointer, right wing. A trio of free throws -- 15 straight points to end the first.
He rests for half the second quarter, and then, 4:56 before intermission, he adds a driving layup along the right baseline -- one that he would've dunked not too long ago but now lays in softly with two hands. After splitting a pair of free throws, Bryant fakes a defender and sinks a contested 3-pointer from the left wing. Just before the half, a free throw gives him 22 points.
With 10:33 left in the third, Bryant opts for midair acrobatics to elude two defenders and finish a layup. He nails a contested 9-foot jumper in the lane and follows that with another two-handed layup which years ago would have been something thunderous.
At the 5:35 mark, he finishes a hanging layup. Up next: a "classic Kobe" right baseline jumper in the eye of his defender, a contested 3-pointer near the right corner, and, at the 1:00 mark, another layup in traffic to give him 37.
Nineteen seasons down, one quarter to go.
With 9:30 left in his career, Bryant splashes a deep 3-pointer near the left wing, then heat-checks a contested 3 from the top of the key that rattles through. With 5:41 left, he's surrounded by three defenders in the lane, rises up and swooshes a short jumper: 45.
About three minutes from retirement, Bryant starts left, fakes a defender and adds another layup. With 2:36 left, the Jazz go up by 10, but 20 seconds later, with the crowd chanting "MVP!" Bryant drains two free throws to keep some life in the game.
Somehow, the Jazz do not score another point. But Bryant does. With 1:45 left, Bryant bulls toward the hoop and kisses a high-arching shot off the glass for 51. He slices through two defenders near the 3-point line and pulls up around the free throw line. Swish. With just over a minute left, the Lakers are within four.
The "KOBE! KOBE! KOBE!" chants are deafening as he brings the ball across half court. He veers left and, with a defender in his grill, launches an impossible shot from 26 feet -- and buries it. Then Bryant navigates around a screen from Julius Randle, starts left, cuts back right, sneaks inside the arc near the right wing, rises from 20 feet, and gives the Lakers the lead with 31 seconds left.
And with 14 seconds left, a breathless Bryant, surrounded by breathless fans, finishes his scoring torrent at the same place where he scored his very first NBA point: the free throw line, swooshing both.
Bryant had scored 60, a total he hadn't reached since a 2009 game at Madison Square Garden. The output is by far the most in NBA history in a career-ending regular-season game (the previous record was 29, by John Havlicek) and the most for any player 37 years old or older (Michael Jordan held the old mark, with 51 on Dec. 29, 2001).
Bryant's go-ahead jumper was his 62nd career go-ahead field goal in the final minute of a fourth quarter or overtime, the most for any player over the last 20 seasons. By himself, he had outscored the Jazz 23-21 in the fourth quarter, marking the 11th time in his career that he scored at least 20 points in the fourth, the most for any player over the last 20 seasons. He had scored 15 of the Lakers' final 17 points and had played 42 minutes, his most since 2013. He launched a career-high 50 shots, the most by an NBA player in about as many years.
And after it was over, Bryant stood at midcourt, addressing the fans.
"What can I say?" Bryant said with a huge smile. "Mamba out."
---
A NIGHT THAT LOOKS MAGICAL on video was, Bryant says now, laced with fatigue. During timeouts, he sat with eyes straight ahead, chest heaving, like someone who'd narrowly escaped drowning. "I was tired as hell, man," he says.
In his 20th season, Bryant missed games due to Achilles strain, shoulder soreness, general soreness and fatigue. He prioritized playing against longtime rivals, in nationally televised games and arenas he'd never visit again, but he tried to avoid schedule land mines, such as the tail ends of treacherous back-to-back sets. All along, he tried to keep just enough in the tank for his finale, but late in the second half, he faced a real issue, something far simpler than the dozens of major injuries he had endured leading up to that point: getting his legs to work at all.
He compares the sensation to finishing a grueling series of maximum-effort dead lifts, squats and lunges, and then finding that merely standing up is nearly impossible, thanks to legs that, fighting numbness, refuse basic commands from the nervous system. "That's what you battle with," he says. "Because when that point comes, I can't get it back. It's done." So that was the mission in timeouts, or in stolen moments of rest on the court. He says it was about lungs helping legs, "trying to breathe life back into them, somehow."
Yes, when the montages and messages from celebrities and former teammates aired throughout the game, Bryant sneaked an occasional peek, but on dead balls he says his focus was mostly on trying to find the energy to finish the game, especially as the Lakers started to rally from a 15-point hole.
"When we got back into it, I said, 'OK, I've got one more push here,'" he says, "and the shots started going in toward the end and the game got closer and it was like, 'OK, I can't feel my legs, but I've got to have enough to knock one more down.' And then I knock one more down, and it's like, 'OK, I've got to have enough to knock one more down.'"
The shot he'll remember from that night, he says, was the contested 3, from the left side, with about a minute left, to bring the Lakers within a single point. "That 3, I swear to God, I thought it was short as f---," Bryant says. "Like, really, really short. I couldn't even feel my legs when I jumped. As soon as I started going up, they disappeared. [I was thinking], 'Oh, f---.' Then I thought it was going to be short and left. So you see me kind of holding that follow through, trying to lean that m-----f----- in. You see it go through, and it kind of swoops in. So I was like, 'Holy s---, it went in.'"
The crowd erupted, and Bryant managed a simple kind of celebration dance. On local TV, the commentator saw it and noted, "He's so tired he can barely pick his feet up!" As Bryant passed by longtime Lakers fan Jack Nicholson, the actor stood at his courtside seat, clapping and raising his hands to the heavens, moving as if he were many years younger.
"Yeah, we both were," Bryant says.
---
HOURS AFTER THE GAME concluded, after Bryant removed his Champagne-soaked purple-and-gold jersey and Wednesday gave way to Thursday, he returned to the Staples Center court in a hoodie, sweatpants and a pair of his sneakers, with his wife, Vanessa, and two daughters, Natalia and Gianna. He autographed sections of the court that would later be auctioned off and then snapped photos at half court with his family. A swelling crowd of media and team employees soon joined him on the court, and Bryant remained there for a while to chat.
"We were going to take our time," Bryant says. "Because normally, you try to rush out because there's practice in the morning or the next game, but there's no next. It's not like two days off, three days off. It's saying goodbye to people that I've spent -- some [of them] 17, 20 years [with]. That means beat writers and cameramen and sound engineers and producers that I've seen over and over for years. So I wanted to spend as much time as I could to say hi or bye to every single one of them."
He left the building at 12:26 a.m. on April 14. As the helicopter lifted off into the night sky and headed back toward his Orange County home, Bryant looked down at the arena. "I was proud of not just the game -- just the 20 years," he says today. "Flying over, I remember the day Shaq and I went and dug the shovels into the ground to build Staples Center, and now to fly over it and to see what downtown has become and to see how much we have grown, how much I have grown, how much Shaq has grown, how much the city has grown, how much my family has grown. So to fly over it one last time and to look down on it, I felt proud, man."
And when he woke later that day? "I felt good, actually," he says. "It's one of those things where the body knows that that was it. So there's no next. So your body gets a chance to really just relax. Like, OK, that was that, we don't have to push that limit ever again. So when I got up the next day, my ankles felt fine, feet felt fine, shoulders felt fine. It was kind of like, 'Phew!'"
In part because Bryant is working on a documentary about that season, the five-time champion and third all-time leading scorer in NBA history (behind only Kareem Abdul-Jabbar and Karl Malone) has watched the footage of his final game, largely focusing on the closing minutes.
In that final 3:15, Bryant scored 15 points -- making all five of his field goal attempts, including a 3-pointer, and all four of his free throws -- to spearhead a game-turning 17-2 run. For Bryant, the all-time Lakers leader in points, field goals, 3-pointers, steals and games played, those last few minutes are as surreal now as they seemed to many watching in real time. "It felt that way watching it, watching it and going, 'No way, no, that's not going to happen,'" he says. He enjoys watching the fan reaction, hearing the commentary. In other instances, he might have watched film of himself and found areas to critique. The finale is different.
"That's the one game I can watch," Kobe Bryant says, "and just enjoy."