HE NEVER COULD bring himself to tell his dad.
On the way home from a high school basketball game in 2008, driving through the chill of the central Ohio night after yet another dispiriting performance, 15-year-old Larry Nance Jr. found the courage to tell his mom what she had come to suspect: that he didn't like basketball anymore and wanted to quit.
Jaynee listened, considered, and told him he didn't have to play. The Nance family Chevrolet Suburban filled with relief.
They both knew it wasn't as simple as that, though, because back home Larry Sr. -- NBA legend, two-time dunk champion and devoted basketball dad -- would be devastated.
Jaynee told her son to finish out the season, but if he didn't want to play beyond that point, well, that was OK, too. And in the meantime?
"We'll figure out a way to tell Dad," she told him.
---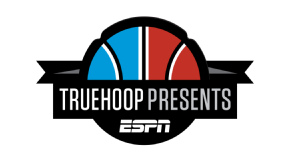 EIGHT YEARS AND two months after telling his mom he wanted to quit the game, Nance has become the starting power forward for the Los Angeles Lakers. He has snagged nearly 10 rebounds per game as a starter, to go with the incredibly efficient scoring that comes with, in his coach's estimation, never having one single play called for him. In other words, he shoots when he finds himself wide open, and everyone is happy with that.
Eyebrows might have been raised when the Lakers selected Nance from the University of Wyoming with the 27th pick in this past June's draft. That was about 20 spots higher than most pegged him -- he was 46th on Chad Ford's Big Board. "If you were probably to re-do the draft, he'd be a lottery pick," Lakers coach Byron Scott says of Nance. "So, obviously, we got a steal."
It has been assumed that the pieces of the Lakers' future that mattered were the trio of D'Angelo Russell, Jordan Clarkson and Julius Randle. But thanks to his incredible energy -- a total about-face from his low point in high school -- Nance has made that into a fantastic four. Randle had been penciled in as the team's power forward of the future, but now Scott calls his spirited practice competitions with Nance "a nice little war."
"Larry is one of those guys where he's like the Energizer Bunny -- he just keeps playing, and he plays harder and harder and harder," Scott says. "So if you don't match his intensity then he can embarrass you."
On YouTube, his legend as a dunker already rivals his dad's. Larry Sr. was a pioneering airwalker, the NBA's first dunk contest champion in 1984, a three-time All-Star and 13-year veteran with the Phoenix Suns and Cleveland Cavaliers. In short, he left big shoes for his offspring to fill.
---
THAT OCTOBER NIGHT in 2008, it had been clear to Jaynee for a while something wasn't right. Her son was struggling, wasn't having fun, and seemingly had no desire to play. Nance Jr. walked up the court in some games, and when his parents shouted, "Larry, you better get moving!" he didn't even shout back; he just offered blank stares. As a freshman his coaches benched him for his lack of energy.
But it wasn't only basketball; Nance would sleep for hours on end as soon as he got home from school. He'd sit for long stretches in a recliner with his hoodie over his head, refusing to move, showing as much life as a corpse.
"You better get up and take that garbage out!" his parents ordered.
"Bring in that plate from the living room!" they'd demand.
Yet Nance remained idle, lethargic. He struggled to gain weight and often complained of stomachaches. Through those tough early high-school years, he seemed to have stopped growing at 6 feet, which isn't alarming until you consider he was two inches shorter than his mom, five inches shorter than his sister and 10 inches shorter than his dad.
To his parents, he was simply ... lazy.
"You hear about bad teenagers -- maybe we're gonna have one of those who doesn't want to work or go to school or anything," Jaynee says. "He had just become a teenager, so we thought, 'What if we have one of those kids who's going to live in the basement when he's 50?' You never know!"
Basketball was a parental focus. Jaynee had long known that all her kids -- Nance Jr., his older sister, Casey, and younger brother, Pete -- felt intense pressure to be the best on their teams, because if they weren't, everyone would wonder why the blood of an NBA player struggled.
But Nance Jr. found the game physically exhausting. "It was just too much running," he says. "I was a defender in soccer, so I jogged, ran and then got to stand for a few minutes, so it was fine. But [basketball] was a lot of running and I just didn't really enjoy it."
By the night he told his mom he wanted to quit, the game had become torture.
"Hated it, hated it, hated it," he recalls of the game he believed would be his last.
In some ways, Nance's admission comforted his mother. Maybe quitting was the key to everything, she remembers thinking. "He knows he's supposed to play basketball, according to everybody, and he knows deep into his heart that he doesn't want to play anymore," she says. "This is what's been wearing on this poor kid's mind and dragging him down."
Maybe it had been eating him up inside, the uncertainty of how to tell his parents, and maybe that's why he looked as if he'd lost all his excitement for the game.
Or maybe it was something else. They decided Nance Jr. should see a doctor, just to be sure.
---
ON OCT. 24, Nance visited a local family physician for some blood work. An iron deficiency, Jaynee thought, might explain his sluggishness. But the initial test revealed more troubling signs, and he was sent to the Cleveland Clinic, about 30 minutes away. There, on Nov. 4, cameras attached to tubes snaked through Nance's body. What they revealed was alarming.
His stomach and intestines were lined with lesions and sores. The diagnosis was Crohn's syndrome, a chronic inflammation of the digestive tract.
"We just felt awful," Jaynee remembers.
In many ways, though, there was a huge sense of relief, because now Nance Jr. and his family had answers. His parents realized that when it looked as if their son wasn't even trying on the court, it was because disease had weakened him. And Nance Jr. now understood why his stomach hurt, his bowels ached, why it sometimes was painful to eat, why he struggled to gain weight, and why he wouldn't grow.
"For me, it was like, 'Phew!' " Nance Jr. said.
Dr. Robert Wyllie, then the chairman of the Cleveland Clinic's department of pediatric gastroenterology, suggested Remicade, an expensive intravenous medication taken about every seven weeks. The hope was that if his growth plates were still open, the Remicade would jump-start Nance's body again. His first infusion came on Nov. 14.
Then everything changed.
"I got it, and it was like night and day -- 'Man, this is what life feels like,' " he says.
Nance calls the medicine his "Popeye's Spinach," and the effects were immediate. In two weeks, he says, he grew two inches and gained 12 pounds. From his sophomore to junior year, he grew about another six inches, all told.
"Within a few days, he was a much different guy," Wyllie says. "He really never looked back."
Says Nance Sr.: "Once he got treatment, he was a different person."
Nance Jr. was growing so much and so fast that he says it felt as if someone had grabbed his muscles and was stretching him out.
"It was a very uncomfortable process," he says.
His knees hurt. His back ached. His family sent him to specialists. "The more he tried to show energy, the more pain he was having," Nance Sr. said. "But I was just glad he was showing signs and getting better. I knew if we could get him to the doctor, get him stretched, get all the proper treatment because he was growing so fast, that he'd be fine, which he was."
---
LARRY SHYATT HAD coached at Clemson, where Nance Sr. had starred, and when Shyatt was hired at Wyoming, he called Nance Sr. to ask about his son, who had only one other scholarship offer: Bowling Green. Soon after, Shyatt hopped on a flight and visited the Nance family in Ohio, and not long after that, he reeled in Nance Jr.
When Shyatt saw Nance Jr work out, though, he called him a "praying mantis," because he was a 6-foot-6 wing/forward who was all arms and legs.
However, Shyatt says, "I did see 'tomorrow' written all over him."
There were setbacks, such as an ACL tear in his right knee as a junior and a nasty bout with mononucleosis a year later. But Nance starred for the Cowboys, steadily improving his statistics each season, climbing up the school's career charts in several categories, earning several all-conference accolades. The fans fell completely for him.
But Wyoming isn't exactly Duke or Kentucky, and national exposure was hard to come by.
"Do you just want me to run up and put my head at the rim? I'll hit my head on the rim if you want me to."

Larry Nance Jr.
Shyatt told his contacts in the NBA that Nance was an "old-school product" -- a player who didn't play organized basketball until he was 13, who hadn't started playing AAU ball until just before entering his senior year of high school.
"This is a guy who never was and hopefully never will be poisoned by the attention given by anybody and just wants to be part of something bigger," Shyatt says.
The Lakers had an inside track.
"Believe it or not, my son was being recruited by Wyoming," Lakers general manager Mitch Kupchak says, "and we visited Wyoming back in May, my son and I. And while we were there, I spent a lot of time with the coaches and they raved on Larry Nance Jr. A lot of it was about the [ACL] injury and how he still is not completely recovered but also the kind of kid he was."
The Lakers were also intrigued by when Nance had a strong postseason, leading the Cowboys to the Mountain West tournament title in Las Vegas as well as their first NCAA berth in 13 years.
Whenever scouts called Cowboys assistant Allen Edwards to get insight on Nance, he told them, "He's a lot more skilled than you guys think he is." And to Nance Jr., Edwards preached, "Where you're going to turn a lot of heads is when you go into these individual workouts."
---
AT HIS PRE-DRAFT workout with the Lakers, Nance Jr. kept jumping so high, team officials thought something was wrong.
On the first attempt to measure his vertical leap, in fact, Nance, in a stationary position, sprung skyward off two feet and cleared every bar all the way to the top of the Vertec measuring device. Then he says officials placed that device on a box, raising the entire apparatus about another foot off the ground. He took a running start and jumped off one foot.
"I cleared that, too," the 6-9 Nance said.
Officials were stunned by the implication that someone so tall could so easily jump well over 40 inches, which would be one of the highest verticals they had ever recorded, regardless of position.
The numbers Nance posted were so "abnormal," Lakers assistant athletic trainer Marco Nunez says, that they assumed they calibrated the device wrong for someone of his height, or had made some other mistake along the way.
"We must have written it down wrong," Lakers assistant coach Mark Madsen said at the time.
But there were other prospects to test, so team officials told Nance to complete his hour-and-a-half workout on the court, during which they double-checked the device and their figures.
"I realized, no, I did everything right," Nunez says.
After Nance's workout, officials tested him again, and again he soared.
"This is after an hour and a half of work," Scott says. "I was kind of sitting there with my mouth open. It's the first time I've seen somebody 6-8, 6-9 jump that high and was that athletic."
"He tested off the charts athletically," Kupchak says.
Officials averaged the results of all his jumps and declared, according to Nance, that his vertical leap that day measured 44 inches -- just shy of the Lakers' pre-draft workout record of 46, set by high-flying Minnesota Timberwolves guard Zach LaVine in 2014.
But there was still disbelief.
"Nothing makes me prouder, trust me, than if he just flat-out out-dunks me." Larry Nance Sr. on his son
"They didn't believe me at all," Nance said. "I saw them talking about it -- 'Is it wrong? Did we measure it wrong?' "
Nance offered a solution.
"Do you just want me to run up and put my head at the rim?" he asked. "I'll hit my head on the rim if you want me to."
"That's not necessary, but you can do that?' the officials said.
"Yeah, if you want me to do it, I can do it."
And he did.
"All right," the officials agreed, "I guess he's not bluffing."
Today, Nunez admits the team still doesn't have an accurate measurement of how high Nance jumped that day, that the figure they ultimately came up with was a rough estimate and that it's possible -- "very possible," Nunez says -- that Nance jumped at least as high as LaVine.
The Lakers were smitten, and selected Nance in the first round, inspiring the predictable criticism.
"I looked at it this way -- they didn't see what I was doing," Nance says of those who didn't rank him high as a prospect, or teams that passed on him. "They couldn't see my workouts every day."
But he says there is no chip on his shoulder.
"At the end of the day, you can say I was supposed to go second [round]," Nance said. "You can say I was supposed to not get picked. I did. And I did get picked first round. I'm not worried about them anymore. My goal is to make the coaches and this organization as happy as they can possibly be."
As Nance Jr. has received more playing time, the Staples Center crowd has already embraced him, holding its collective breath whenever he gets a running start toward the rim, knowing that a jaw-dropping highlight slam might be coming.
---
NANCE STILL TAKES Remicade every seven weeks. Instead of going into a treatment center, a nurse from Cedars-Sinai Medical Center visits his apartment in El Segundo. He'll sit for three hours and watch a movie or game film or play video games while it flows through a needle in his arm, rejuvenating him. It's a process he expects will happen every seven weeks for the rest of his life, but the disease is in remission and has been for some time.
His heroes include former Jacksonville Jaguars quarterback David Garrard, who played with Crohn's while in the NFL, and now Nance is a hero and role model to many others with the disease. He keeps in touch with Crohn's patients in person and on social media, and he recently wrote that he hopes to one day start a foundation to help those who suffer.
Today, he's simply thankful, especially as he looks back on that cold October night when he wanted to give up on the game.
"At that point, I obviously never thought I'd be here," he says, shaking his head as he sits inside the Lakers' practice facility in El Segundo. "I never thought in a million years that I'd be here.
"One thing I'll never do is take it for granted."
---
NANCE SR. LOVES it -- especially the fact that when his son began to recover, he focused and went to work. "He was like, all right, this is what I'm supposed to be doing. This feels good and now I'm going to have to show people," Nance Sr. said. "That's what makes me the proudest."
Nance Sr. remembers a time in the gym when his son could hardly get off the ground.
"We were just in there trying to dunk and I could hear his footsteps where he was planting his feet so hard, trying to get off the ground and the harder he tried to jump, the less he could get off the ground," Nance Sr. said.
"And now, he's just a different kid. It's almost like the more weight he gains -- the weight is muscle, obviously -- it just makes him more powerful and he's just getting better and better and jumping higher and higher and easier and easier. It's a lot of fun watching. I can tell you that."
Who can jump higher -- Nance Sr. at his peak or Nance Jr. now?
"I think he can," Nance Sr. said. "I could jump really well, but he's just so much stronger and he just jumps so much easier than I did. I'll give it to him. I had my day. And nothing makes me prouder. Nothing makes me prouder, trust me, than if he just flat-out out-dunks me."
If Nance Jr. is invited to the dunk contest, his father pledges to offer what he can in the way of tips. "He can already do everything I did now," he said with a laugh. "I don't know what kind of old-man stuff I can help him with. [But] if he ever gets invited to be in the slam-dunk contest, I'm sure I'll spend some nights awake trying to come up with some stuff."
And what of the news that his son once decided to quit the game?
Nance Sr. says he never knew, that he is hearing it for the first time now, from a reporter, that his son contemplated it so seriously, that Nance Jr. was just searching for a way to break the news to his father.
There's a long pause on the other end of the phone as Nance Sr. considers what could have happened if his son had followed through.
"That would've hurt pretty bad," Nance Sr. says, his voice low. "Thank goodness it didn't come to that."