Editor's note: Russell Westbrook's stats through April 9.
He did it! With his sixth assist Friday night against the Phoenix Suns, Russell Westbrook clinched a record triple-double average for the 2016-17 season. Westbrook -- at 31.7 points, 10.7 rebounds and 10.4 assists per game -- joined Oscar Robertson in 1961-62 as the only players in NBA history to achieve the feat.
Westbrook followed up Friday's feat by notching triple-double No. 42 on Sunday at Denver, which surpassed the Big O's record 41 also set during that 1961-62 campaign.
Follow along as we track the Thunder guard's triple-double pursuit down the stretch:
Mission accomplished: Westbrook matches Oscar
Congrats, Russ! The Thunder guard joined the Big O in the exclusive triple-double club during OKC's loss Friday night in Phoenix.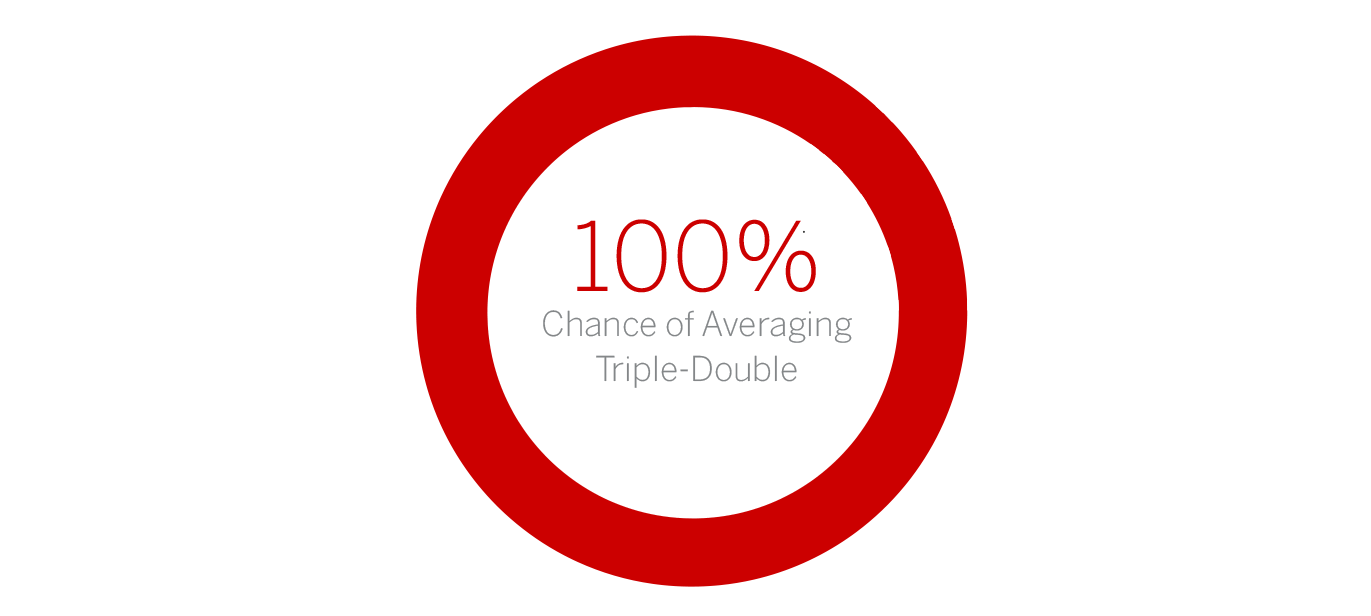 For more background from Kevin Pelton, click here.
---
How many will Russ get?
Westbrook now has a record 42 triple-doubles, surpassing the 41 triple-doubles Robertson posted in 1961-62. With just two games to go, how much can Russ further separate himself from the Big O?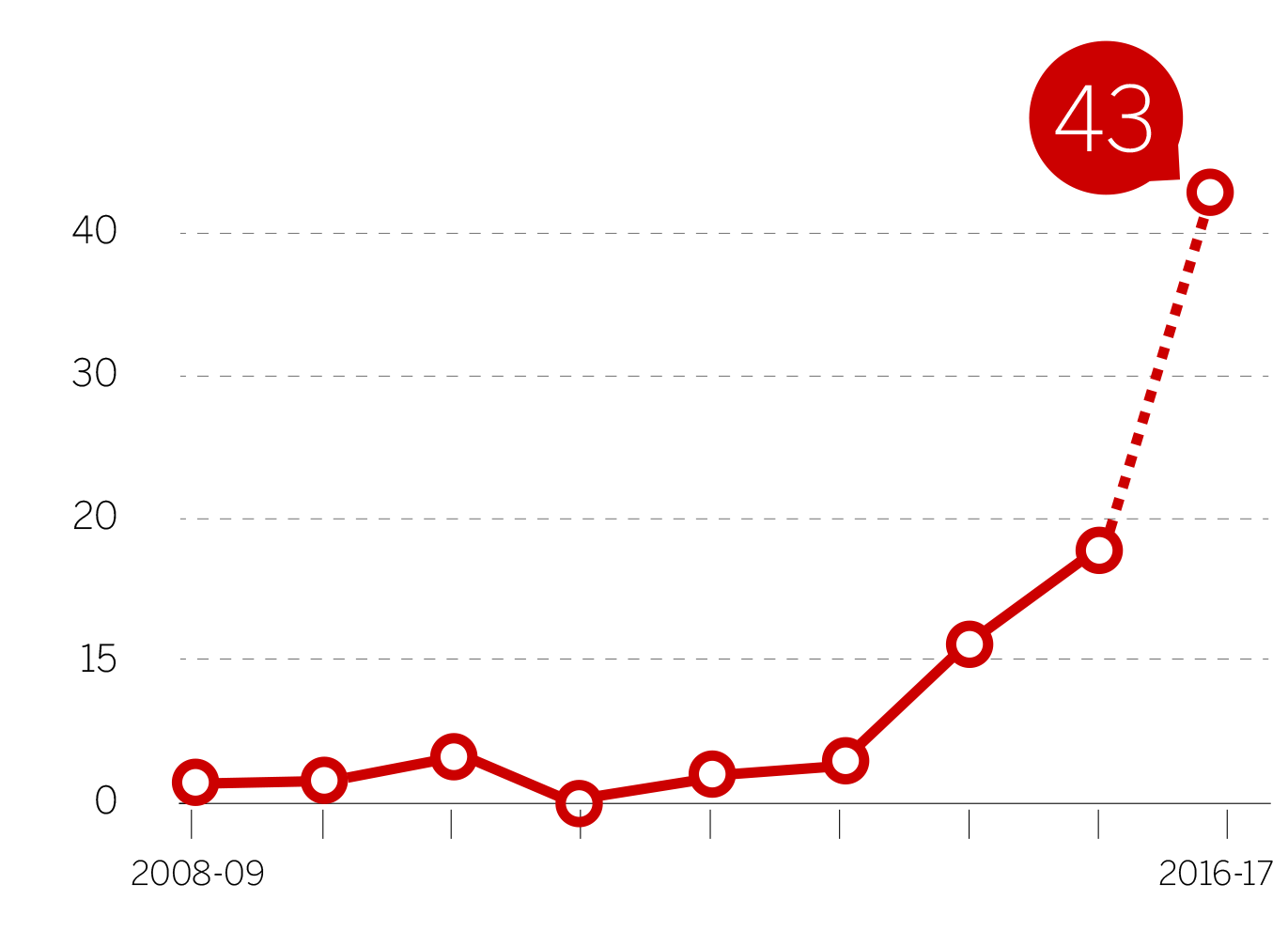 ---
More coverage
Credit: Information from the Elias Sports Bureau was used for the Westbrook versus Robertson comparison.