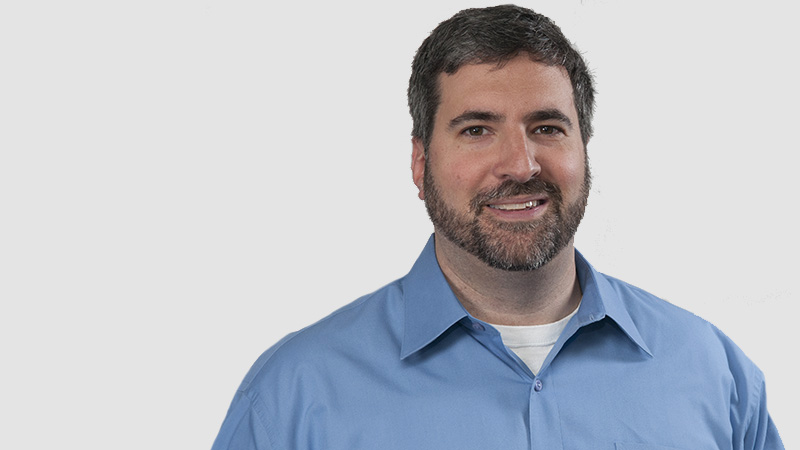 Dave Rothenberg can be heard on 98.7 FM ESPN New York weekdays from 10a to 1p along side Rick DiPietro and Chris Canty. An extremely busy guy, Dave also has a solo show on Saturday mornings on 98.7 FM ESPN New York as well as an ESPN Radio Network show on Saturday afternoons.
Dave has hosted sports talk shows, served as a play-by-play announcer for basketball and hockey, served as a color commentator for football and basketball, interviewed players and coaches, written and announced sports updates, and represented stations through personal appearances.
Previously, Dave co-hosted The Fanatics during morning drive on 99.9 FM The Fan in Raleigh, NC. Before Dave joined The Fanatics, the show was the lowest ranked sports talk sports talk show in its time slot; after Dave joined the show as a co-host, The Fanatics jumped to #1 sports talk show in the Triangle and was ranked top 10 in the market M25-54. When the station first launched in October 2007, Dave was the solo host of Inside the ACC/Triangle Sports Night from 7 to 9 p.m., and was also the update anchor during The Insiders evening drive show. In addition, Dave was the primary reporter on the Carolina Hurricanes' post-game show.
Dave was also a fill-in host for afternoon drive on 850 AM The Buzz and the mid-day show on 620 AM The Bull in Raleigh. He was the color analyst for Campbell University football on the Campbell University Radio Network as well as the color analyst for basketball and football for The Ravenscroft School. You may have also heard Dave filling in on Sirius/XM Fantasy Sports Radio for programming provided by RotoExperts.
Born and raised on Long Island, Dave Rothenberg has been a passionate NY sports fan since before he could walk. His grandfather was an original season ticket holder for the NY Football Giants, and that love of sports was passed down from generation to generation. At the age of 7, Dave attended a NY Jets event and was so knowledgeable that the players invited him to be a part of the panel halfway through the event. As a Rangers season ticket holder, Dave was able to attend every home game of the '94 Stanley Cup playoffs. He was also present at The Garden when Knicks forward Bernard King exploded for 46 points in Game 3 of the legendary series against the Detroit Pistons in '84.
A die-hard NY Giants fan, Dave resides with his wife, two sons, and Labrador Retriever in New York.