The football draft is assumed to be about muscular giants whose crushing man-hugs threaten the ribs of commissioner Roger Goodell. Here's a little secret -- the skinny guys recently have ruled the NFL draft.
This past weekend's was the fourth consecutive "NFL selection meeting" at which cornerbacks, the least imposing football players (other than kickers), have been the most popular choice. In 2012, 34 cornerbacks were chosen; in 2011, 39 corners were picked; in 2010, 33 cornerbacks; in 2009, 36 corners came off the board. In previous drafts, either linebacker or wide receiver was the most popular choice, because teams have three to four starters at those positions. Now, for four straight drafts, it's been cornerbacks.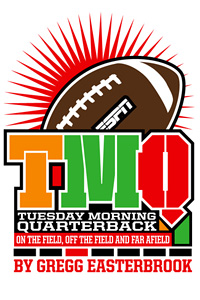 Football coaches talk nonstop about the need for their teams to get bigger and stronger. But lately, when draft time rolls around, skinny guys rule.
One factor at work is the trend toward pinball-machine passing. There have been five 5,000-yard passing seasons by a quarterback in NFL annals -- and three of them were last year. If offenses are getting better at passing, secondaries must improve in response. Right now, corners seem more urgently needed than, say, run-stuffing defensive linemen.
Rule changes have aided pass completions, especially the recent strict enforcement of the 5-yard chuck rule, which TMQ continues to think would sound more dignified if called the Charles rule. The fad for seven-on-seven passing leagues at the youth and high school levels means quarterbacks and receivers arrive in the NFL with lots of practice moving the chains through the air. Secondaries must get better in response.
And while back in 1981 (when Lawrence Taylor was the second overall choice in the draft) or 1985 (when Bruce Smith was the first overall choice) the riposte to a good passing attack was a rusher who could knock the quarterback on his keister, rule changes have made the pass rush less of an answer. Offensive linemen may now "hand punch," while rushers may no longer head-slap; nearly all contact with the quarterback, beyond a gentle wrap-up, is flagged. To stop a pass-wacky modern offense, corners are more promising than rushers.
Then there's the roster equation. A traditional football team starts five offensive linemen and four defensive backs, so you'd think roster numbers would favor blockers. But today's nickel and dime looks involve many downs on which five, six or even seven defensive backs play at once, which in turn requires lots of corners on the roster. Most NFL teams now keep nine or 10 defensive backs on the roster, up from a typical eight defensive backs a generation ago. Most of the additions are cornerbacks, who either line up as corners or cover slot receivers.
At the most recent Super Bowl, the Giants took the field with nine active defensive backs and seven active offensive linemen; the Patriots countered by dressing nine defensive backs and seven offensive linemen. A generation ago, most offenses flanked two wide receivers. By the 1990s, three wide receivers were common. Now, it's almost a surprise tactic when an NFL team does not have four players split wide. As a counter, defenses need more corners.
So while the hulking lineman or rippling-biceps linebacker is the archetype of the football player, increasingly skinny guys -- at least, relatively skinny -- rule the NFL draft. See that skinny kid jogging around with the defensive backs at the high school practice? Now he's more likely to end up drafted than the incredible hulk kid.
In other football news, why would poet e.e. cummings have had Robert Griffin III on his board? Find the answer below. First, the Tuesday Morning Quarterback draft analysis.
Arizona: This fall the Cardinals will pair Larry Fitzgerald and Michael Floyd as wide receivers, and that sounds exciting. Throwing to them will be either the minimum-salary John Skelton, out of Football Championship Subdivision school Fordham, or glamour boy Kevin Kolb, who got a $7 million bonus in March. In five NFL seasons, Kolb is 6-10 as a starter with more interceptions (22) than touchdown passes (20). In two NFL seasons, Skelton is 7-4 as a starter, although he also has more interceptions (16) than touchdown passes (13).
Keep an eye on Cardinals fourth-round selection Bobby Massie, an offensive tackle from Ole Miss. He was the successor to Michael Oher, drafted three years ago from the same position at the same college. Massie probably will get somewhat less media attention.
Atlanta: Atlanta, New Orleans and Oakland entered the draft having already spent their first-round picks -- and like Oakland, Atlanta got no playoff win in return for selling the family silver. Going into their 2010 home postseason date against Green Bay, the Falcons were on a 16-3 tear. They played a horrible game and since taking the field for that contest are 10-8, having failed to score on offense in their 2011 playoff appearance. That the Falcons failed to score on offense in that playoff loss is doubly vexing since they had invested two first-round choices, and more, in the supposedly unstoppable Julio Jones.
In this draft, the Falcons went back to basics -- four of six picks on linemen. TMQ would like to see this team go back to basics in tactics, too. Atlanta devoted most of the 2011 season to a super-fast-paced no-huddle that had Matt Ryan calling multiple checks seconds before the snap. This tactic simply didn't work, often causing the Falcons to beat themselves owing to confusion.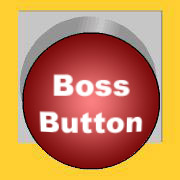 Baltimore: Jim Caldwell has just arrived in Baltimore as quarterbacks coach and already is running down starting quarterback Joe Flacco. Coach, thanks for the vote of confidence! Caldwell is lowering expectations. If the Ravens' offense continues to struggle, Caldwell can say, "What did you expect?" If the Ravens' offense improves, Caldwell can claim the reason was his genius.
Baltimore's draft will likely prove cost-effective, like most moves by this club that specializes in winning ugly. Couldn't Baltimore at least try to add a playmaker? Maybe in 2012 the Ravens could field an offense of eight linemen and three power backs. That could be high voltage, by the standards of Baltimore offense.
Buffalo: The Bills went skinny high, choosing cornerback Stephon Gilmore with the 10th overall pick. One reason this happened is that four years ago, Buffalo blew the 11th overall choice on cornerback Leodis McKelvin. A major reach, McKelvin has struggled in the league, being benched last season. Plus he represents a "double bust." To free up bonus money for McKelvin, Buffalo let go of corner Jabari Greer, who signed with New Orleans and has developed into one of the NFL's top performers. Had Buffalo simply kept Greer at corner and drafted someone else in the 2008 first round -- Pro Bowler Ryan Clady was the next player taken -- the Bills' oh-for-the-century playoff drought might have ended.
Carolina: The Panthers' second choice, guard Amini Silatolu, is from Division II Midwestern State University, a college sufficiently obscure that ESPN does not have its sports logo. Representing what is primarily a commuter college -- only 22 percent of Midwestern State students live on campus -- the Mustangs lined up against Angelo State, Tarleton State and Missouri S&T in 2011. Less than a year after playing against Incarnate Word, Silatolu will face the Super Bowl champion Giants.
Chicago: Chicago just acquired Brandon Marshall, the big-body star receiver the Bears needed. Marshall is talented but a football knucklehead who doesn't study the playbook, has pleaded guilty to driving while impaired and has been accused although never convicted of other violations of law.
Marshall said recently he had been diagnosed with borderline personality disorder, which might sound like psychobabble but is a condition recognized by the Diagnostic and Statistical Manual, a source authority for the psychiatric profession. Roughly one American in 50 is thought to have this condition, which manifests as uncontrolled impulsive behavior. Usually when a person becomes aware of a problem and admits it, as Marshall has, the odds increase for a favorable outcome.
Cincinnati: When the Bengals used a first-round draft choice on guard Kevin Zeitler, it was the first time in franchise history Cincinnati had chosen a guard in the first round. That's the kind of fact that must mean something.
City of Tampa: The Cowboys, Eagles and Patriots, traditionally the most active in draft trading, this year took a back seat to the Buccaneers. In multiple transactions that involved Tampa briefly holding picks from five other teams, the Bucs swapped their first, second and third choices for two first-rounders, a late second-rounder (they started with an early second-rounder) and a seventh-rounder. The net was Mark Barron, Doug Martin, Lavonte David and Drake Dunsmore.
Cleveland: The Browns were in the lottery portion of the draft for the seventh time in the past decade. With each additional year that Mike Holmgren runs this club, his past successes seem more like flukes. A dull team that never makes the excitement needle move, Cleveland with its first choice passed on game-breaker Justin Blackmon to select the efficient but grind-it-out Trent Richardson. Cleveland (4-12 in 2011) at Indianapolis (2-14) in October has the potential to be one of the dullest NFL games ever played.
Dallas: Dallas missed the playoffs in 2010, and the Cowboys' reward was five prime-time games in 2011. Dallas missed the playoffs in 2011, and the Cowboys' reward, in the recently unveiled schedule, is four prime-time games in 2012. Presumably if the Cowboys went 0-16, they would get only three prime-time games the following season. Keep your eye on 'Boys seventh-round choice Caleb McSurdy, who sounds like a "Harry Potter" character.
Denver: Tim Tebow was traded just 22 hours after the Peyton Manning signing. The Broncos didn't even have the decency to wait a full day. Denver was so eager to get the Florida grad off the premises that Tebow was practically shot out of a cannon. All he did was go 8-5 as a starter; get rid of him!
It's hard to believe trading Tebow on such short notice was the way to receive best value for him. Perhaps Denver boss John Elway did not actually want full value for Tebow. Elway, who took over the team shortly after Tebow was drafted by former coach Josh McDaniels, from the get-go made no secret of not liking Tebow's style. A Hall of Fame quarterback, Elway wanted to pick his own quarterback to run the team. Elway is a member of the elite-quarterback club and seemed affronted that Tebow aspired to get past the doorman of that club. Once the classical-style Manning was inked and Tebow could be jettisoned, perhaps the less the Broncos received in trade, the better from Elway's standpoint. If Tebow drew only a small price, Elway could say, "See, it's not just me; nobody in the whole league would offer more than a fourth-rounder for this yahoo. He's a fullback, not a quarterback."
If Manning returns to form, the Broncos will do well. But Elway ran off the most popular athlete in Colorado, and the NFL, an entertainment organization, is all about showing the customers a good time. If Manning struggles or gets hurt again while the Jets win, Elway will have made himself the worst player-turned-executive since Matt Millen.
Bonus Elway puzzle: The Broncos did not draft any receivers for Manning and used a second-round choice on a quarterback who, if all goes well, won't play for years. Having invested a king's ransom in a 36-year-old quarterback with health problems, shouldn't Elway have taken a win-now approach to the draft?
In March when Manning signed, ESPN reported, "Under terms of the new collective bargaining agreement, Manning is not allowed to engage in classroom football discussions with the coaching staff until April 16. He will not be allowed to use the team's field under supervision and instruction of the coaching staff until May 2." Is Manning also limited to one official visit? Can he call the Broncos, but the Broncos can't call him? Why these nutty NCAA-like rules in the new CBA?
Detroit: Calvin Johnson "won" the "Madden" cover-boy vote. Soon he will slip on a banana peel, stumble into wet paint, crash through a huge pane of glass being carried across the street by stuntmen and then be hit by an asteroid.
Green Bay: Here are the positions of the Packers' past eight first- and second-round choices: four defensive linemen, two offensive linemen, a linebacker and a wide receiver. Although the Packers under Aaron Rodgers are seen as a finesse team, their recent draft emphasis has been meat-and-potatoes, and the result is a Super Bowl ring.
Houston: In January, the Texans were a couple of plays away from the AFC title game. Now Mario Williams, DeMeco Ryans and Eric Winston, all quality starters, are gone, while Mike Brisiel, Jason Allen and Joel Dreessen, solid players, departed too. Has the Texans' front office become overconfident? The Texans had never reached the playoffs before this past season. But merely reaching the postseason should not be enough to satisfy an NFL organization.
Indianapolis: All good things must end. In 1992, Joe Montana left the 49ers; in 2007, Brett Favre left the Packers; in 1442, the Margraviate of Brandenburg left the Hanseatic League. Still, the Indianapolis decision to toss Peyton Manning aside at the first sign of infirmity is puzzling. Your columnist foresaw a year ago that football's Narnia was in its last days. I did not expect it to end with Aslan put on waivers.
Gary Brackett, Jeff Saturday, Dallas Clark and Bill Polian -- others from the Golden Age of Football Narnia are gone, too. Saturday was rewarded by the football gods by being sent to the NFL's other paradise, Green Bay, where he got good money for his age, along with a decent chance at a second Super Bowl ring. Saturday is TMQ's favorite player, as can be determined from examination of this Kurt Snibbe goodbye to the old Page 2 rubric. The cartoon is not realistic, since the really suave, handsome guy in the middle is me. The video cam to the left is Bill Belichick spying on me, while the decanter to my right appears to hold radioactive cognac.
After tabbing Andrew Luck, Indianapolis used its next three picks on receivers for him. The Colts will be a great seven-on-seven team. Although this was the Year of the Tight End in the NFL, no tight end was taken in the first round, and alone among clubs, Indianapolis emphasized the tight end position during the draft. Having chosen Stanford's Luck first, Indianapolis next chose his college pal Coby Fleener. When was the last time an NFL team's first and second draft choices came from an elite academic institution?
Jacksonville: Jax passed on Tim Tebow in the opening round of the 2010 draft and in effect passed on him in the third round of the 2012 draft, since the Jaguars were unwilling to offer a third-rounder, the pick necessary to trump the Jets' offer. Twice the Jacksonville brain trust has said it does not want Tebow on the field or need him at the box office. Jaguars fans might come to rue these decisions.
The Jaguars had the league's worst offense in 2011, yet Jacksonville devoted only one draft choice to the offensive side of the ball. Jaguars management all but made it official that bad offense will continue, using a third-round choice on punter Bryan Anger, who became the highest-drafted punter since 2005. A team with a bad offense punts a lot. The Jaguars have now made it clear they expect to punt a lot. Maybe Anger can be their MVP.
Jersey/A: The defending champion rarely is on pins and needles about its draft, and in this regard, the Giants were no exception. Virginia Tech tailback David Wilson has both physical gifts and the gift of gab -- the New York media will swoon for this young man, who can walk the fine line of calling attention to himself without crossing over into egocentricity. Plus in college he was coached by Billy Hite, one of the top (if little-known) figures of his generation, and by Shane Beamer, who five to 10 years from now will be among the stars of the football coaching profession.
Ryan Williams, a Virginia Tech tailback drafted in the 2011 second round by Arizona, was injured in the preseason and did not take a snap. This season, Williams and Wilson could join Franco Harris/Lydell Mitchell and Thurman Thomas/Barry Sanders as college running back teammates both starring in the NFL at the same time.
Jersey/B: Word is that Tim Tebow could have asked Denver to ship him to Jacksonville, his hometown, but instead chose the Jets. Perhaps this is because Tebow thinks he is a better quarterback than Mark Sanchez but not necessarily a better quarterback than Blaine Gabbert. Perhaps it is because Tony Sparano is installing a Wildcat-flavored offense with the Jets, while Mike Mularkey is installing a pro-style offense at Jacksonville. Perhaps Tebow wanted to go to Gotham because there are millions of pagan souls there to be saved.
Most likely, Tebow simply knew his endorsement income would be higher in New York than in the nation's 49th-ranked television market.
According to Jonah Freedman's list of the 50 highest-earning athletes of 2011, the top four NFL players for endorsement income are Peyton Manning, Tom Brady, Eli Manning and Mark Sanchez. Two of those four are quarterbacks based in New York City. Tebow might be humble before God but seems interested in mammon. Arriving in New York, already he had lucrative deals with EA Sports, Jockey and Nike. That list is likely to grow. Tebow might make $10 million to $20 million more per year on the New York stage than he would have in central Florida. Though, The New York Times thinks his kneeling gesture is "polarizing."
Kansas City: Mike Mamula was a pretty good college defensive lineman who wowed scouts with a fantastic workout at the 1995 combine. He shot up to the seventh overall selection of the 1995 draft. Mamula went on to a journeyman NFL career. Injuries plagued him, so we'll never know what might have been.
Now it's 2012, and Dontari Poe, a pretty good college defensive lineman, wows scouts with a fantastic workout at the combine. He shoots up to the 11th overall selection, by the Chiefs. Watch some Poe college film, and you will see a gentleman who looks like a journeyman. Played too "high," seeming to struggle to locate the ball. When a defensive lineman straightens up to look for the ball, he exposes his chest to blockers and is immediately pasted. For all Poe's incredible size-strength numbers, he spent considerable time flat on his back after being knocked over because he played too high.
Workout numbers are interesting, but how an athlete performs under game conditions is what matters. Some athletes have remarkable measurables but just don't play well. Other athletes fail to stand out in a crowd -- I chatted with LeSean McCoy at a Super Bowl party, and physically he is unremarkable -- but when they are on the field, they exhibit a sixth sense. McCoy plays as if he were twice his size; Poe plays as if he were half his size.
Miami: In the offseason, the Dolphins, traditionally one of the NFL's glamour franchises, failed in bids to land Jeff Fisher and Peyton Manning. The Dolphins are 31-34 since Jeff Ireland became general manager and haven't won a playoff game in a dozen years. Ireland became Miami's manager in 2008, about when the Bank of Ireland scandal began. Which has done worse since 2008 -- the Bank of Ireland or Jeff Ireland?
The Dolphins gave up two second-round picks for Brandon Marshall, then this season received two third-round picks for shipping him to Chicago. So they rented Marshall, then got their damage deposit back.
Christmas Creep: Reader Phil Raymond of Chicago reports he received an email advising him that on March 22, he could purchase tickets to the 2012 Johnny Mathis Christmas show. It was an "exclusive presale," the email advised. Not only was this Christmas Creep in March, but the initial sale was "exclusive" in the sense of being available solely to those willing to pay for tickets.
Minnesota: This past season, the Vikings allowed 34 touchdown passes, worst in the NFC. In the Vikes' division are the Detroit and Green Bay passing offenses, which last season combined for 9,738 yards and 92 touchdowns. Last season Detroit and Green Bay torched the Vikings' secondary on the way to scoring an average of 35 points per game against Minnesota.
Result? Minnesota used first- and third-round draft choices on defensive backs. This seems a relatively rare case of an NFL team concentrating on fixing an obvious problem, rather than bogging down in the impossible-to-resolve debate of need versus best player.
New England: After years of trading down on draft day, Bill Belichick gave up third- and fourth-round selections to trade up twice in the first round. He's a wild man! He's outta control! Perhaps next he'll be vacationing in Cartagena, Colombia. Plan to root for Flying Elvii choice Nate Ebner, drafted in the sixth round although he played only special teams in college. Ebner, a rugby player in his youth, was a walk-on at Ohio State.
New Orleans: The draft had been in progress more than a day when the Sinners finally chose, having traded their first choice and lost their second in Sinnersgate. New Orleans's first selection was Akiem Hicks, who played eight-game seasons at the University of Regina in Saskatchewan, going there after the NCAA blackballed him for recruiting violations. Nakia Hogan of the New Orleans Times-Picayune describes the deeply shocking abuses of which Hicks was guilty:
"In 2009, Hicks transferred to LSU from Sacramento City Community College. ... But Hicks was mired in a minor recruiting violation and never got to play at LSU. The school discovered potential violations associated with impermissible telephone calls to Hicks in the recruitment process, impermissible transportation before and after his arrival at LSU, impermissible housing and reduced-rent at an apartment complex in Baton Rouge in the three months before his enrollment at LSU, and the purchase of one meal by a football office student worker."
Impermissible telephone calls! Three months of help with rent money! One free meal! Lock him up and throw away the key!
The description of Hicks' blackballing sums up everything offensive about NCAA hypocrisy. Not only is it theater of the absurd that the NCAA punishes telephone calls. Not only do college kids always need help with the rent -- if a kid from an upper-class family who was applying to LSU got trust fund money for his rent and meals, no one would blink. The real scandal is that the NCAA punishes phone calls but could not care less about graduation rates.
In the year Hicks tried to enter LSU, the federal graduation rate for the LSU football program was 42 percent, compared to 56 percent for the school as a whole. (Find any Division I sport program's graduation statistics here.) The NCAA took no action on that.
College football players are creating hundreds of millions of dollars of value that goes to fund luxury living by coaches, college administrators and NCAA staff, but are not getting educations in return. Each passing day brings more evidence of the Taylor Branch "new plantation" analysis of big-college sports. As big-college coaches and NCAA administrators dine at four-star restaurants, one hungry kid gets one free meal -- that must be punished! The horror, the horror!
Stiffing the Players Means Wealth for the Coaches: Nick Saban's new contract pays him $5.6 million per year -- at a time when the Alabama legislature is cutting funding for public universities such as the one where Saban works. Why didn't Saban, who is already a rich man, show he cares about education by declining a raise? "Cares about education" and big-college sports rarely belong in the same sentence.
Saban celebrated his windfall by adopting the royal plural, saying the new contract "represents our commitment ... to the University of Alabama for the rest of our career. We wanted to stay at Alabama. We're staying at Alabama and we're not interested in going anyplace else." Perhaps Saban henceforth will be carried on a sedan chair and addressed as "Your Majesty."
Oakland: No first-round choice owing to the Carson Palmer trade, and Long Johns faithful hope the team will have no first-round choice next year, either, because Cincinnati gets a conditional pick that becomes a first-rounder if the Raiders reach the postseason. How often does an NFL fan base enter a season hoping that next year's first-round draft choice will be lost?
Philadelphia: The Eagles' seventh-round selection was Bryce Brown, who is a walking object lesson in how high school hype can backfire. In 2008, Brown was the No. 1 prospect on Rivals.com, which has acquired enormous heft in college recruiting. Brown got wrapped up with a hustler who seemed to see high school kids as a meal ticket. Whether bribes actually change hands in football recruiting, since the Albert Means case, hustlers, some high school coaches and some parents expect payola, which is a separate question from whether Division I football and men's basketball athletes should receive paychecks.
Having a "manager" at age 17 would, for Brown, prove a misfortune. Brown committed to the University of Miami, went back on his word and enrolled at Tennessee, where he played part time in 2009. Brown seemed to take offense at not achieving instant stardom, so he walked out on Tennessee, too, transferring to Kansas State. Tennessee gave Brown a hard time about release from his NCAA commitment. It was pretty amusing that Tennessee was mad about Brown breaking his word to the Volunteers, who had helped him break his word to his previous college. Volunteers coach Derek Dooley said one reason he would not grant Brown unqualified release was that he judges players' requests on "how they handle it as a professional." Coach Dooley, please remember, your job entails pretending Tennessee football players are college students.
Brown sat out a year as part of NCAA transfer rules and then, after becoming eligible at Kansas State in spring 2011, was named to the preseason All-Big-12 team, although at that point his accomplishments were extremely modest. His selection was the afterglow of high school hype. At Kansas State, Brown acted like a prima donna, carried three times in the opener and, taking offense at not achieving instant stardom there, either, quit the team. Thus the Philadelphia Eagles used a draft choice on a running back who has a track record of walking out on his commitments and who has carried the ball three times in the past two seasons. That's a lot of hype afterglow.
Maybe Brown simply was always a bust waiting to happen. But it seems likely too much attention too young ballooned his head, making him think he was already a big deal at the very point at which he needed to be determined to improve. What college coaches have started calling the "Rivals effect" might be doing high school prospects more harm than good in this regard. The very public Web-based rankings inflate the egos of young athletes, while distracting them from schoolwork and conditioning. ESPN has started ranking high school prospects, too, so ESPN also is open to criticism.
Not only does the "Rivals effect" swell young heads, but the high school rankings seem little better than throwing darts at a board. Rachel Bachman shows that 54 percent of the high schoolers that earned a five-star ranking, the top classification, not only were not drafted high by the NFL, they were never drafted at all. The effect is doubly frustrating for college coaches, because Web prospect standings now enable the ranking of recruiting classes. Boosters pressure college coaches to produce highly ranked incoming classes -- although the rankings have little to do with who will become a good college player, as Brown's meltdown shows.
Your columnist is at work on a book about the effect of football on American society. As part of the research, I tracked down all players in the 2004 U.S. Army All-American Bowl, a high school all-star game that was then the ultimate in prep football recognition. (The Under Armour and Semper Fidelis all-star games now compete with the Army event.) The roster for the 2004 Army game matched almost one-for-one the top half of the Rivals ranking. Of the 86 players, two are now NFL stars, while only 13 more spent any time in the league. Seventy-one of the 86 top-ranked football prospects of 2004 -- 83 percent! -- never earned a dime in the NFL. A surprising number did not even play much in college. On the flip side, nearly all the high school football players from that year who became successes in college and in the pros were overlooked by Rivals and by the Army bowl selectors.
High school football players -- being on Rivals, the ESPN 150 or any similar ranking is a big thrill and a way to get college coaches to call your cellphone. But being listed has NOTHING to do with whether your athletic career will go well and might even hold you back by swelling your head. Bryce Brown is only one of many warnings of that.
Pittsburgh: Here are the positions of the Steelers' past eight first- and second-round choices: four offensive linemen, two defensive linemen, a linebacker and a wide receiver. Note the Green Bay item above -- this is nearly identical to the approach taken by the Packers.
Green Bay and Pittsburgh emphasize meat-and-potatoes at the top of the draft; the Packers and Steelers make regular Super Bowl appearances. These facts can't be related, can they?
San Diego: In the 2010 season, the Chargers performed the seemingly impossible feat of finishing first in offense, first in defense and missing the playoffs. In 2011 they dropped to sixth in offense and 16th in defense but remained consistent about no playoffs. Now Marcus McNeill and Vincent Jackson are gone, and the Bolts made no draft-day move to replace either. San Diego might have entered the down slope of a talent cycle, with its Super Bowl door closed pending rebuilding.
San Francisco: Touts are saying LaMichael James was chosen only to return kicks. Tuesday Morning Quarterback thinks James will take at least half the tailback snaps on offense. He might be small but is a football player. He will be on the field a great deal, and he will run between the tackles.
Seattle: Pete Carroll has been coach of the Blue Men Group for just two years and already is up to five quarterbacks -- Matt Hasselbeck, Tarvaris Jackson, Charlie Whitehurst, Matt Flynn and now Russell Wilson.
Flynn, who has two starts in four NFL seasons, just received a $10 million guarantee. He had a fantastic 480-yard day in his one 2011 start, versus Detroit. Bear in mind that the next week, the Lions allowed 466 yards passing, because Detroit had a weak passing defense. One good afternoon throwing against a weak secondary is a positive sign, but does it justify a $10 million guarantee? Of Jackson, Flynn and Wilson, the signal-callers going into next season, whoever wins the starting job will attain the coveted distinction of "the new Charlie Whitehurst."
Nike, an Oregon-based company, must have it in for the Washington-based Seahawks. How else to explain the visible-from-orbit Seattle uniform revisions? TMQ would like to see what kind of duds Nike would design for the goddess Nike.
The Seahawks' draft room was repeatedly shown on NFL Network, and at one point, there were 28 people present. Does it really take 28 adults to select 10 collegians? If the Seahawks are that overstaffed, perhaps billionaire owner Paul Allen can return some of the public subsidies used to build CenturyLink Field for his private profit.
Draft Grade Inflation: "I like this pick. I really, really like this pick" -- said 10,000 times during draft coverage. If there was any pick that any commentator did not really, really, really like, your columnist was up getting a beer at that moment. Dozens of players were described as having inexplicably slipped from the first or second rounds, while was anyone described as not belonging in the first or second rounds? From the sound of draft commentary, in newspapers as well as on air, 100 players belonged in the 32 slots of the first round. Countless players were described as "steals," while no one was described as "overpriced." But for every one draft steal must be one player who went too high.
Then there are draft grades. Since three years must pass before a draft can legitimately be assessed, draft grades should be considered for amusement purposes only. Still, draft grade inflation makes Harvard grading seem rigorous. Mel Kiper Jr. had 25 teams with at least a B-minus, which is 25 of 32 being above average. Mark Maske of The Washington Post had 26 teams of 32 teams above average. According to the College Board metric, Maske gave the NFL an overall 2.7 GPA. Neither Kiper, nor Maske, nor any other draft commentator I saw gave any team a failing grade. Social promotion comes to the NFL!
St. Louis: Summing multiple move-downs, Les Mouflons traded RGIII for Michael Brockers, Janoris Jenkins, Isaiah Pead, Rokevious Watkins, and first-round choices in 2013 and 2014. That is quite a haul for one person. Having decided to cast his lot with Sam Bradford at quarterback, new coach Jeff Fisher's decision to trade the second overall choice, and the chance for Griffin, made sense. Then also trading down from the sixth overall choice to 14th was a head-scratcher. Is St. Louis, football's second-worst team in 2011, trying to avoid acquiring an impact player?
Fisher's best days were with Tennessee in 1999 and 2000, when the Flaming Thumbtacks reached the Super Bowl one year, then had the league's best defense the next. That defense was keyed by pass-rusher Javon Kearse and safety Blaine Bishop. At the sixth selection, Fisher might have chosen Mark Barron, who has an excellent chance to become an impact safety; at the 14th selection, Fisher might have chosen any of the first three pass-rushers selected in the draft (Bruce Irvin, Quinton Coples and Melvin Ingram). Instead Fisher whiffed on choosing players in the mold of stars of his best years. Maybe that's because the 2000 Tennessee defense was run by Gregg Williams, who was supposed to take over the Rams' defense but instead has been suspended over Sinnersgate. The Rams on draft day did not even have a defensive coordinator.
Washington gave St. Louis first- and second-round choices in 2012, plus first-round selections in 2013 and 2014, for the second overall position in the 2012 draft. Cleveland offered two first-round selections in 2012, plus a first-round pick in 2013, for the same selection. Touts said the Rams took the Washington deal because it involved more picks.
Perhaps. But consider that draft choices "discount to present value" by one round per year. For instance, in the 2010 draft, Carolina acquired a third-round selection in exchange for its second-round choice in 2011 -- a two next year being worth a three this year. Thinking in these terms, the Redskins' 2013 first-round selection is worth a second-round selection in 2012, while the Skins' 2014 first-round selection is worth a third-round selection in 2012. The Browns' 2013 first-round choice is worth a second-round choice this year.
So discounting to present value, Washington sent St. Louis one first-round pick, two second-round choices and a third-round selection. Cleveland offered St. Louis two first-round choices and a second-round pick. Then add that the first 2012 choice Cleveland offered was fourth overall, while the 2012 choice Washington offered was sixth overall. Now that the rookie wage scale has made the top of the draft affordable, the fourth overall selection is notably more valuable than the sixth. Arguably, Cleveland offered Les Mouflons a somewhat better deal.
Frequent Flyer Pick of the Draft: Choice No. 196, Lions from Saints through Dolphins and 49ers.
Securing Justice: The Colts traded for Winston Justice by swapping sixth-round draft choices with the Eagles. The move was so minor -- Philadelphia went up 16 places in the sixth round -- that it seemed like a tip on a restaurant bill. Since Justice was expected to be waived anyway, why didn't Indianapolis just wait for that to happen? As a vested veteran, Justice if waived would have become a free agent, able to cut his best deal with any team. Trading for him ensured he belonged to the Colts.
Tennessee: Seeking Peyton Manning, Tennessee owner Bud Adams announced he would offer the free-agent quarterback employment "for life." He didn't say whose life; Adams is 89 years old. The basic idea was that Manning would play for the Titans, then take a front-office job. Adams already holds the title "Founder/Owner/Chairman of the Board/CEO/President," plus the Titans already have a senior executive vice president, two executive vice presidents, eight regular vice presidents and 14 directors. That's not the coaching staff -- just the front office. It's hard to see what possible position could have been available to Manning. Perhaps he could have cleaned windows and taken lunch orders.
The Hidden Peyton Manning-Lehigh Connection: In March, Duke University allowed Peyton Manning to use its football practice facility to try out for the Broncos. That night, No. 2-seeded Duke lost to No. 15-seeded Lehigh in March Madness.
Washington: In the two years since Mike Shanahan took the reins, the Redskins have traded or spent three first-round draft picks, two second-rounders and two fourth-rounders on quarterbacks. Washington's use of a fourth-round selection on quarterback Kirk Cousins, right after sending the NFL's biggest trade package in a generation for quarterback Robert Griffin, was such as luxury pick, Cousins should be nicknamed "Ritz."
Shanahan knows that with a great quarterback, John Elway, he was perceived as a great coach, while since then he has been perceived as a perplexed-looking guy wandering the sideline. Shanahan seems willing to pay any price -- including perhaps the franchise's future -- to reload at quarterback. For its part, the Washington media gave a happy-days-are-here-again reception to the arrival of RGIII. But it also gave the same treatment two years ago to the arrival of Donovan McNabb.
RGIII's exciting style of play and infectious smile both are promising. But standing next to various people at Radio City Music Hall, he did not look particularly tall -- hardly seeming 6-2 3/8ths, as this absurdly precise card says. The related reddish flag is that in photos, his hands look small compared to the ball. ESPN's metrics says Griffin's hands are smaller than those of Andrew Luck. And a quarterback's hand size matters a lot in rain.
Griffin played his high school and college ball in Texas, where annual precipitation is less than that east of the Mississippi, and he became a football star during the period when much of Texas was suffering a multiyear drought. In his two starring seasons with Baylor, Griffin started 21 games in Texas, and five games in also-dry Colorado, Kansas and Oklahoma. So far as I could determine, he has never played in the rain zones of the Northeast Corridor or Pacific Northwest.
Now Griffin heads to the Redskins, who each season host eight games in rainy Maryland plus have annual road dates in rainy Pennsylvania and New Jersey. Quarterbacks with small hands tend to fumble when it rains. RGIII has little experience with rain-game conditions, and there is a lot of rain in his future. "Nobody, not even the rain, has such small hands," the poet warned. Sure, lack of rain experience is a super-specific concern. But Washington just invested three first-round draft choices in Griffin. Did the Redskins' brain trust take this into account?
Rain makes trees grow, but only if they're planted. This new book asserts that after chopping down public-easement trees to improve his mansion's view of the Potomac River, Chainsaw Dan Snyder tried to ruin the career of the National Park Service ranger who blew the whistle. Click "media kit" for a summary of the allegations. Your columnist has no way of knowing whether the book's charges are true. It is known that a 2006 federal report found Snyder had "undue influence" at the Park Service.
The clear-cutting happened in 2004. After being caught, Chainsaw Dan promised to replant. Seven years later, no new trees. Since saplings take a decade to acquire height, years of putting off the replanting assured Chainsaw Dan of a long period of unobstructed view. If an average person cut down Park Service trees, there would be immediate retribution. When a wealthy person does the same, the government goes lapdog.
In Theaters This Summer: "The Dark Knight and the Deathly Hallows." This summer the Spiderman movie franchise, barely a decade old, gets rebooted with a new backstory. "The Amazing Spider-Man" will be the second origin-of-Spiderman flick, joining three origin-of-Batman movies. With superheroes, origin stories are always more interesting than routine crime fighting, especially when Hollywood makes superheroes so powerful -- in recent movies, Batman and Spiderman can fly, which they couldn't in the comics -- that no foe could defeat them anyway.
The upcoming 11th Batman theatrical release -- I will reveal my favorite Batman movie when the column resumes in August -- is being promoted by the studio as the "final" film to feature the Caped Crusader. Don't believe it. After having been super-straight, then camp, then cartoonish, then dark, in a few years Batman will be rebooted yet again. Perhaps, depending on pop culture trends, with Bruce Wayne as a 1,000-year-old tormented vampire.
This summer in the Spidey reboot, Gwen Stacy, Peter Parker's first crush in the comics, knocks M.J. Watson out of the limelight. Spiderman movies being what they are, pretty women are sure to dangle from great heights. There's been quite a bit of dangling in recent Barman movies, too. So a word about unrealism in Hollywood depictions of falling off objects.
Near the conclusion of "The Dark Knight," The Joker falls from the top floor of a 20-story building. He would splat on the ground in 4 seconds. Yet Batman has enough time observe the fall, draw his grappling hook launcher, fire it and save The Joker. In order to catch The Joker, who would after 3 seconds be falling at about 50 miles per hour, the grappling hook would need to come out of the launcher traveling perhaps 1,000 feet per second, nearly the speed of a pistol bullet. A grappling hook moving 1,000 feet per second would be pretty hard to control, even for the Caped Crusader. The recoil from enough propellant to launch to 1,000 fps a hook-and-cable combination weighing orders of magnitude more than a bullet would throw even a muscular man backward.
When The Joker was snagged in midair at 50 mph and his momentum halted in an instant, force equals mass times acceleration means a transfer of many hundreds of pounds to Batman, who is holding the other end of the grappling line. This would rip Batman's arm out of his shoulder socket.
People tumbling through midair without consequences has become a cliche of computer-generated Hollywood, which is divorced from such mere concerns as gravity, momentum and mass. Consider last year's series finale of the Fox series "Human Target." Pursued by bad guys, the hero jumped off the roof of a skyscraper hotel while holding the beautiful woman he'd gone to rescue. Then we see them dangling safely a few feet above the hotel entrance, as guests look on in awe -- the hero grabbed the hotel's flagpole just before they went splat. But even in the extremely unlikely event a flagpole could bear the weight of an action hero and femme fatale falling at more than 50 mph, and even if the guy was strong enough to grasp the flagpole, transferring the momentum of both people into his wrist would tear his hand off his arm.
Which brings us to "The Amazing Spider-Man," opening in July. Spidey fans know that Peter Parker's original girlfriend was not M.J. but the comely Gwen Stacy, a college student -- the original Parker became Spiderman while in college, not high school.
A 1973 edition of the "Spiderman" comic book found the Green Goblin throwing Gwen off the George Washington Bridge. Spiderman caught her with his webs. Causing her falling form to come to an instant stop in midair did not rip Spiderman's arm out of its socket because he has superpowers. (Batman does not.) But when Spidey pulled Gwen up to the bridge, she was dead. Sudden deceleration from free fall to motionless snapped her neck.
What happened during Gwen's fall is described in detail in "The Physics of Superheroes" by James Kakalios. Spiderman's failure to save the woman he loved began a period of brooding anti-hero themes in the realm of comics. Many comic books later, when the Green Goblin threw Mary Jane off the Queensboro Bridge, Peter Parker saved her by firing multiple webs at every part of her body, so M.J.'s neck decelerated at the same rate as the rest of her.
Thus dime-store comic books have depicted the physics of falling more accurately than big-budget Hollywood. What Manhattan landmark will Gwen Stacy be thrown off in "The Amazing Spider-Man"? Presumably she won't die, since a sequel already has been green-lit.
Reader Animadversion: Last week's column complained that Newt Gingrich pretends to oppose deficit spending, yet was gallivanting about the country with a taxpayer-subsidized Secret Service detail, an obvious waste of tax money since Gingrich is all but mathematically eliminated from presidential contention.
Reader Max Villeneuve of San Diego notes that Ron Paul, an honest man, declined Secret Service protection because it would be hypocritical to denounce the deficit while accepting subsidies himself. Three cheers for Ron Paul!
Next Week: See you in August, when the football artificial universe begins expanding anew.
In addition to writing Tuesday Morning Quarterback for ESPN.com, Gregg Easterbrook is the author of "Sonic Boom" and six other books. He writes a politics column for Reuters, and is a contributing editor for The New Republic, The Atlantic Monthly and The Washington Monthly. His website can be found here, and you can follow TMQ on Twitter.