Quarterbacks Derek Carr, Marcus Mariota and Jameis Winston all have the potential to be top-five players at their position and future All-Pros. We've seen that on the tape. But what do these young quarterbacks need to adjust in their games to take that next step in their development? Here are three ways I would coach up each player as he preps for the 2017 NFL season.


2016 Total QBR: 62.1 (16th)
1. Find the open window. The first thing I'd do is get Carr in the film room and pull up a play like the one below. In this game versus the Chiefs last season, Carr had an opportunity to hit Seth Roberts on the backside dig route. With a clean pocket to work from, Carr has plenty of time to come off the front-side read and rip this ball to Roberts (yellow circle) between the two linebackers underneath. Get that ball out and this could turn into a 20-yard gain or longer with Roberts establishing leverage to the ball.
But Carr waits, and that window -- the one I want him to thread the ball into -- closes when the route continues across the field. That allows the linebacker (the orange circle, who was previously covering nothing but grass) to drop right into the throwing lane. Carr got lucky that this didn't turn into an interception.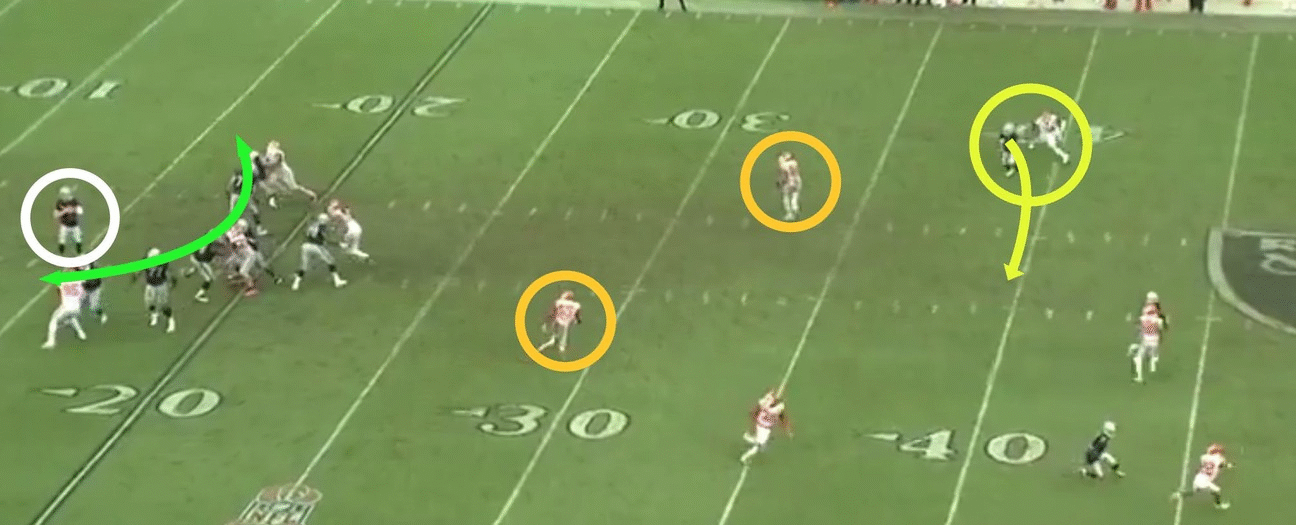 This isn't talent-related or a glaring limitation in his game. In fact, I've seen Carr make this throw multiple times to Roberts and Amari Cooper. But I've also seen examples that rival this one versus the Chiefs in which Carr fails to anticipate where the throwing lane will be (based on the route and coverage) or he is late to diagnose the options in his progression.
Start with the tape (always), then move to the field. This is at the top of my list with Carr heading into camp, because once he improves his field vision, he can attack defenses even more than he does already.
2. Finish the throw.