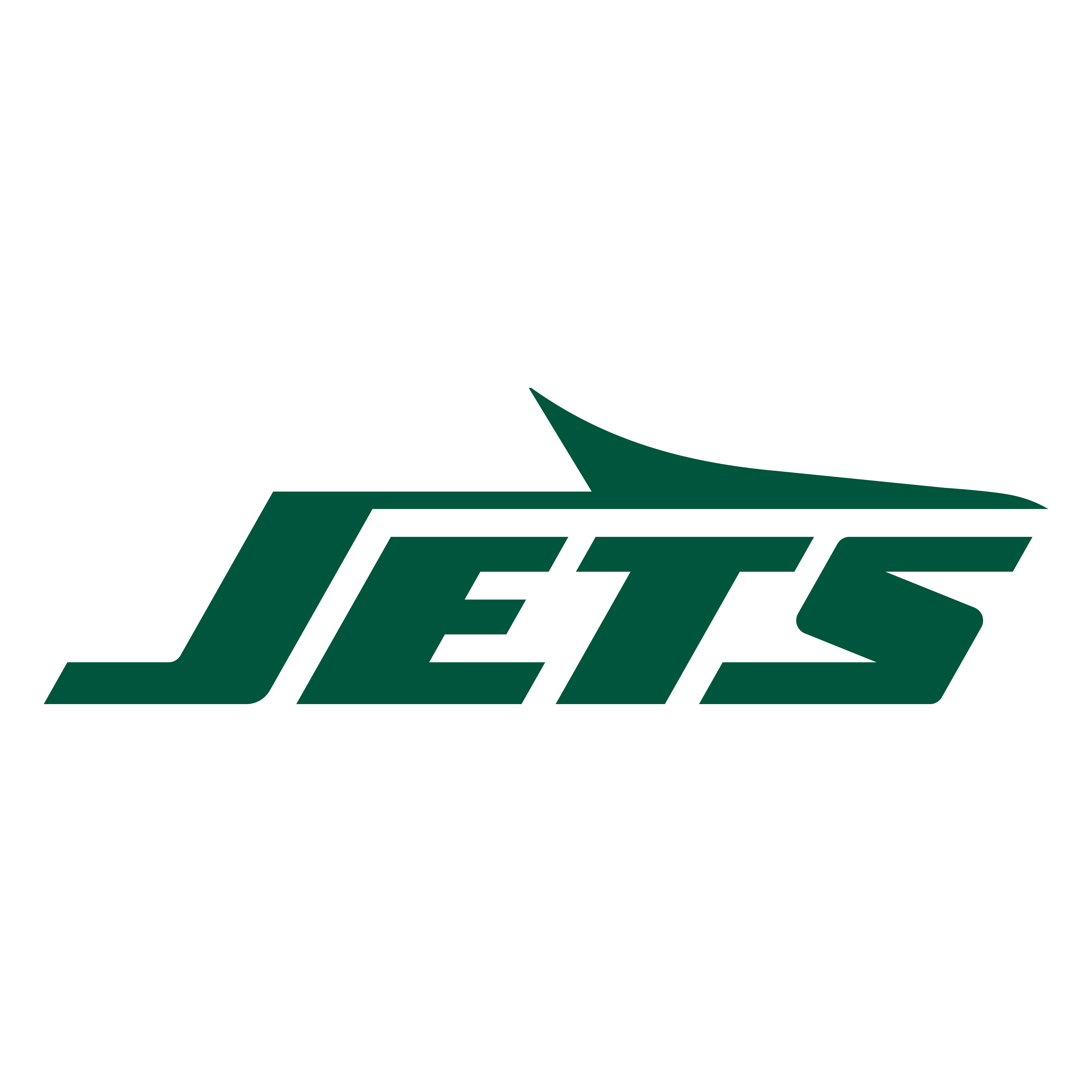 Jets score two TDs in fourth quarter to advance to AFC title game
SAN DIEGO -- Rex Ryan is on a roll.
The rookie coach who declared his team Super Bowl favorites after he figured out they were still in the playoffs, is just a game away from being hailed for his psychic powers.
His Jets are still playing.
Rookies Mark Sanchez and Shonn Greene led New York to a stunning 17-14 upset of San Diego in the divisional playoffs Sunday, each providing a touchdown in the fourth quarter that marked another Chargers postseason pratfall.
The jovial, rotund Ryan isn't afraid to say what's on his mind, and his players are taking his lead as they head into the AFC Championship Game against Peyton Manning and the Indianapolis Colts on Sunday.
"A matchup that probably nobody wanted, but too bad," Ryan said. "Here we come!"
He means: "Here we come again."
It was the Colts who pulled Manning and other starters in the second half of their Week 16 game against the Jets, who rallied for a victory that put them in control of their playoff destiny.
Before that game, Ryan said his holiday wish was for the Colts to rest Manning & Co.
"I don't know if Santa Claus will be that good to me again," Ryan said. "But I will say that I'd like to see Peyton Manning not play this week."
After the Jets finally did clinch a playoff spot by routing Cincinnati the following week, Ryan created a postseason itinerary for his players that included the Super Bowl in Miami followed by a parade two days later.
He might be onto something.
Maybe this week he'll predict the Jets' opponent in the Super Bowl.
"We believed the whole time, the whole year, when it probably wasn't the popular choice," Ryan said. "We don't have to apologize to anyone."
The upstart Jets (11-7), who have won seven of their last eight, advanced to the AFC Championship Game for the first time since 1999.
"It's a big win for our franchise, and we're not done," Sanchez said.
"Don't pay attention to the words he says," linebacker Bart Scott said about his coach. "Pay attention to the content. We're not the same old Jets, and we're trying to change what people think of us."
As glum Chargers fans headed out into the equally gloomy evening, several thousand New York fans thronged in the stands behind New York's bench and chanted, "J-E-T-S, JETS, JETS, JETS!"
One held a sign that read: "I don't have another 41 years," a reference to the Jets' only Super Bowl title, the one that Joe Namath predicted.
They hope another one is lurking.
Sanchez threw a go-ahead, 2-yard touchdown pass to tight end Dustin Keller three plays into the fourth quarter, then Greene gave the Jets some breathing room with a 53-yard scoring run on their next possession.
The mistake-prone Chargers let New York hang around long enough, and the Jets finally got out of their own way, becoming the only road team to win in the divisional round.
After Philip Rivers scored on a 1-yard sneak with 2:14 left to pull the Chargers within three, the Jets recovered the onside kick.
Facing a fourth-and-1 from the 29 with 1:09 left, the Jets called timeout. Ryan decided to go for it and Thomas Jones bulled through the Chargers' line for 2 yards.
"That symbolizes what this team is all about," guard Alan Faneca said. "The hard nose. We're coming at you. We're that kind of team."
Sanchez pumped his fist and pointed his hand forward in the first-down signal.
On the sideline, Ryan lifted much smaller offensive coordinator Brian Schottenheimer off the ground in a bear hug.
Schottenheimer's father, Marty, presided over two playoff losses with the Chargers, one against the Jets after the 2004 season and one against New England after the 2006 season in which top-seeded San Diego imploded in a flood of errors.
This one was just as big a nightmare. Many people had San Diego picked to win its first Super Bowl title.
"We didn't, obviously, play our best game and it's disappointing," said coach Norv Turner, who was trying to guide the No. 2-seeded Bolts to their second AFC title game in three seasons.
The Chargers (13-4) saw their 11-game winning streak end.
"It was the best defense I've played this year," said LaDainian Tomlinson, who after nine seasons might have played his final game with the Chargers. "Run, pass, and they are really prepared. Hats off to them."
Sanchez, playing in his native Southern California, went from looking like the rookie that he is to a guy who has now has two straight playoff wins on the road.
He was intercepted by Quentin Jammer midway through the third quarter, but the Jets got the ball back on an interception when the ball ricocheted off Vincent Jackson and into the hands of cornerback Darrelle Revis as both were sprawled on the ground.
The Jets weren't able to capitalize on that pickoff, but Rivers' second interception was costly. On second-and-9 from his 5, Rivers underthrew Antonio Gates, who hadn't even turned around, with safety Jim Leonhard intercepting and returning it to the 16.
On third down, Sanchez rolled right and threw to Keller, who shed linebacker Tim Dobbins in the back corner of the end zone and made a sprawling 2-yard catch that put the Jets ahead 10-7.
Sanchez and the rest of the Jets ran over to congratulate Keller, then the rookie QB kept running to the bench, stopping once to celebrate with a teammate.
The Jets turned to their top-ranked running game on their next drive, and Greene, a third-round pick from Iowa, broke his long scoring run up the middle, running over safety Eric Weddle in the process.
"Once I got to the secondary, I had one tackle to break and I did, and it was off to the end zone," said Greene, who had 128 yards on 23 carries. "A lot of people didn't know about me, but they know about the Jets."
Greene rushed for 135 yards and a TD in last week's playoff win against Cincinnati.
San Diego's All-Pro kicker Nate Kaeding missed three field goals. He was wide left from 36 yards on San Diego's second possession and was short from 57 yards as the first-half clock expired. With the Chargers trailing by 10 with 4:38 to go, he was wide right from 40.
Ryan pumped his fist and smiled after Kaeding's third miss.
The last time these teams met in the playoffs, after the 2004 season, the rookie Kaeding was wide right from 40 yards on a wet field in overtime. The Jets moved down the field and won it 20-17 on Doug Brien's 28-yard field goal.
Five years later, the Jets left Qualcomm Stadium winners again.
"We're not supposed to be here," Faneca said. "All week, people were basically thanking us for providing the game, and we went out and took it."
Game notes
New York had four straight three-and-outs, failing to pick up a first down until its fifth drive, midway through the second quarter. ... Rivers threw a 13-yard TD pass to third-string tight end Kris Wilson in the second quarter. ... Jets DE Shaun Ellis left in the first quarter with a hand injury, but returned.