This story appears in ESPN The Magazine's Nov. 23 How to Raise a QB Issue. Subscribe today!
EVERY YOUNG QB is looking for his ta-da season, when the game starts to click. But as Carson Palmer's 2015 shows, sometimes that season comes out of nowhere. We charted the career performance of every Week 9 starting QB by expected points added per play (EPA/P). Developed by ESPN's Brian Burke, the stat reflects how much any offensive player impacts his team's scoring potential on any one down. The higher the EPA/P, the better the QB. What it shows is that the NFL is hard to master, and even some of the greats travel a rough road to Canton. What it also shows: Andy Dalton's Year 5 is shaping up to be the best fifth season among his peer group.
Totals shown for a minimum of 10 games played in a season.

How older QBs progress
Below is a season-by-season look at a half-dozen veterans in their 30s. Check out the vets' maturation: All but one of the "Excellent" seasons came between Year 7 and Year 12.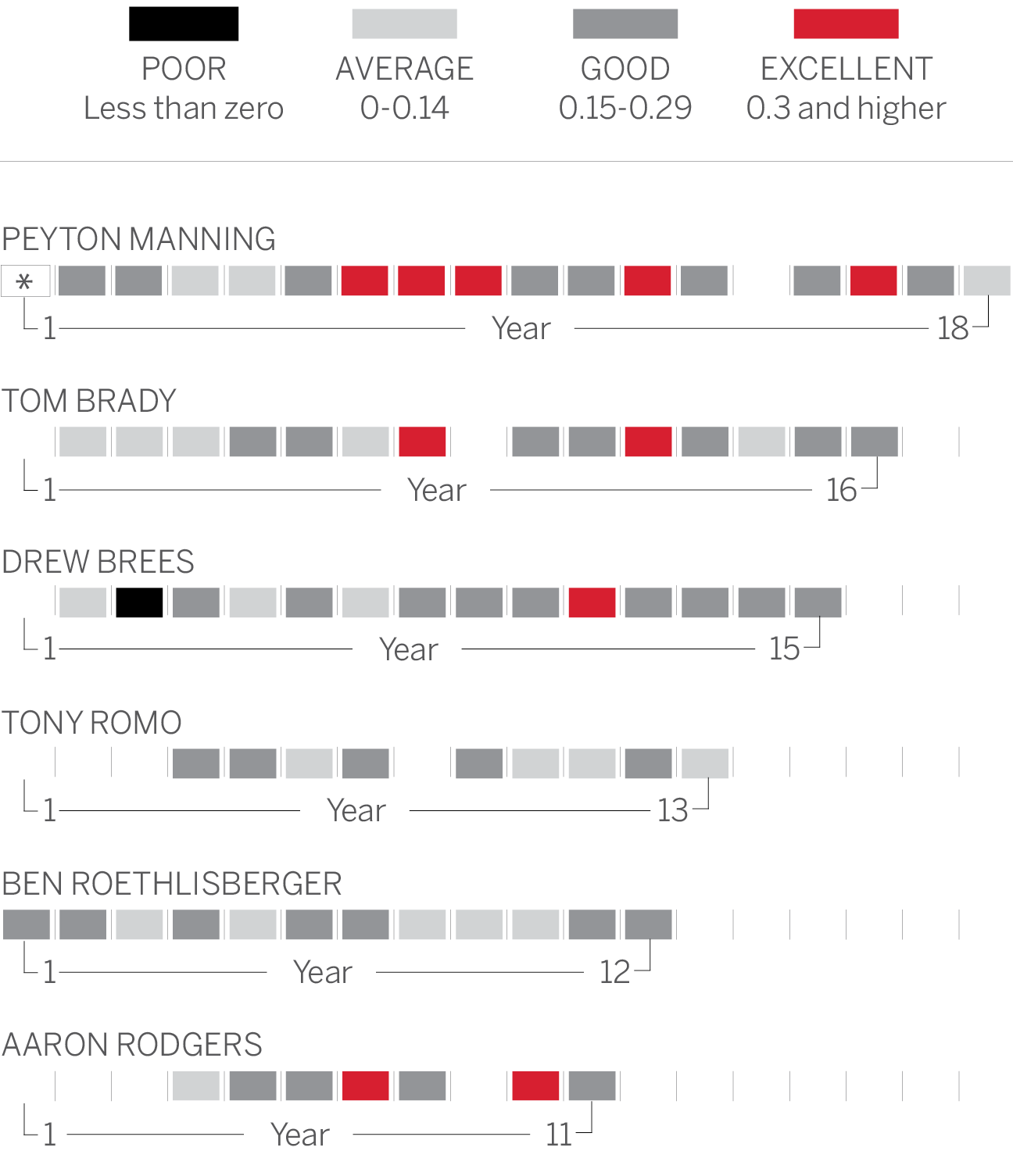 *The EPA metric was not recorded during Peyton Manning's rookie season of 1998.

How younger QBs progress
The play of younger quarterbacks tell a somewhat similar story. Dalton is the aberration, shining this season while Colin Kaepernick and Andrew Luck have taken a step back. But keep in mind -- Tom Brady didn't even post a "Good" season until his fifth year in the league.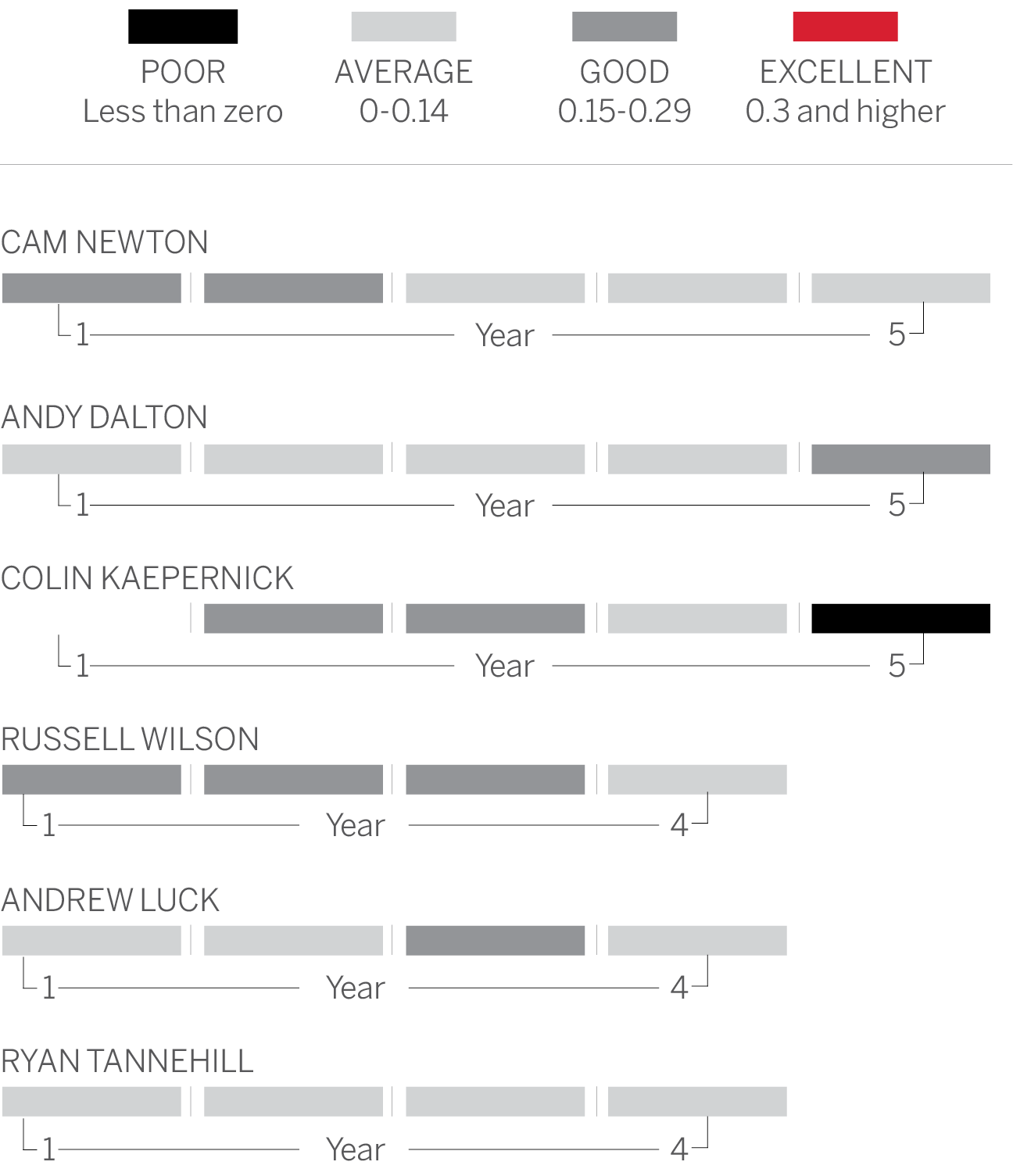 Average EPA/P of all starters
When tracking the year-by-year average EPA/P among all current starters, you can see the steady improvement that quarterbacks experience as they age. The overall peak? Around Year 12, when seven veterans combined for an average of 0.24. For Years 16-18, the numbers are only Peyton Manning's, hence the steep rise and fall.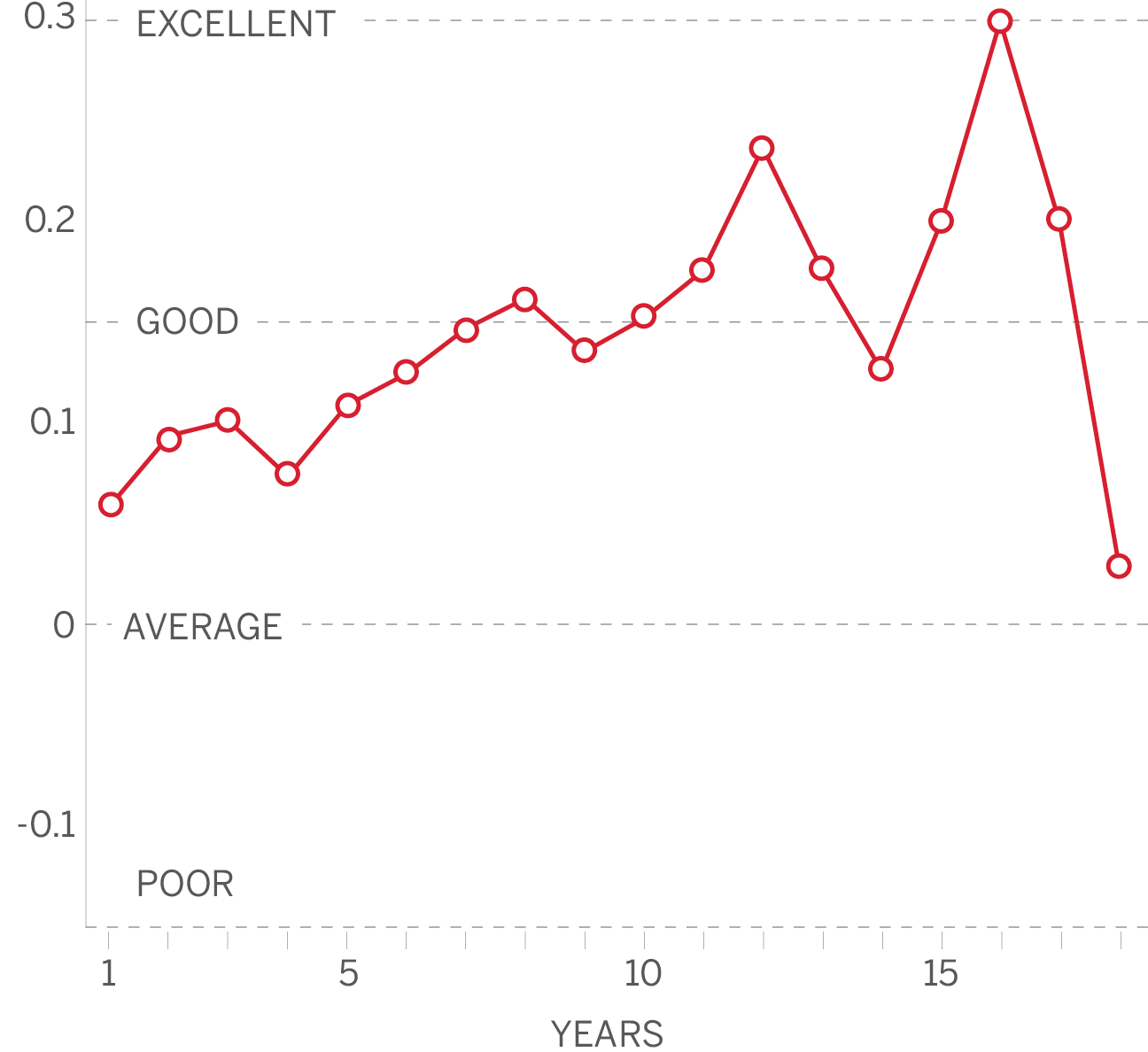 Peaks and valleys
Below is a look at the 10 best and worst single-season EPA/P among current starters, and how experienced the QBs were in those seasons. Carson Palmer's 0.35 through Week 9 of this season puts him in the top 10, while Nick Foles's total from this season makes the bottom 10.