Denver Broncos quarterback Peyton Manning has a partially torn plantar fascia in his left foot, league sources told ESPN on Monday morning.
Some Broncos players told ESPN that Manning, who was pulled from Sunday's 29-13 loss to the Kansas City Chiefs in the third quarter, had difficulty walking last week.
Sources told ESPN that Manning has battled plantar fasciitis for weeks but is believed to have aggravated the injury against Indianapolis on Nov. 8, resulting in a partial tear of his plantar fascia. Almost always, a partial tear is more painful to play with than a complete tear.
His brother, Eli Manning, said he suffered a full tear of his plantar fascia in Week 4 of the 2009 season and did not miss any games. The New York Giants quarterback said he talked to his older brother about the injury last week, but hadn't spoken with Peyton since Sunday's game.
"Hopefully, he'll figure out a way to feel as good as he can and get a plan for getting back to playing the way he knows how to play," Eli Manning said Monday. ""It was a few weeks, probably 3-4 weeks, before the pain was away and I was able to perform a normal way and the way I'm accustomed to.
"He'll be fine. He'll bounce back and hopefully get healthy. And hey, they're in a good spot. They're 7-2. I'd take 7-2 with one four-interception game at this point."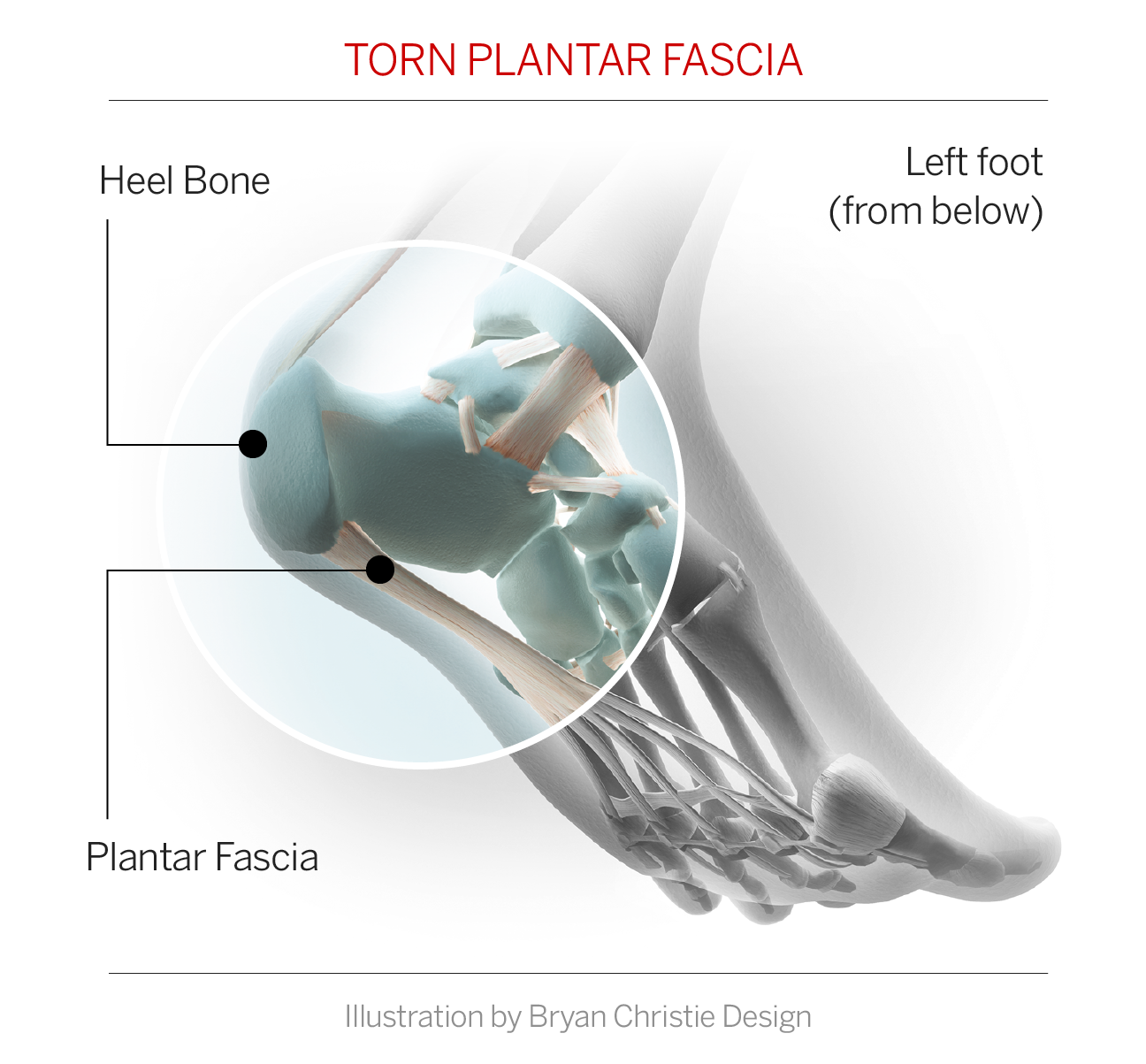 There has been no indication of how long, if at all, Peyton Manning could be sidelined by the injury. Coach Gary Kubiak, however, said after Sunday's game that Manning would remain the starter if he's healthy enough to play.
"If [Manning's] healthy and ready to go, Peyton is our quarterback," Kubiak said Sunday.
Kubiak replaced Manning with Brock Osweiler on Sunday, ending one of the worst days of Manning's career. Although he set the NFL record for career passing yards, Manning was 5-of-20 for just 35 yards and four interceptions when he was removed from the game. He was sacked twice, and he fumbled.
After a week of treatment on his foot, it appeared during pregame warm-ups that Manning was not limited in the drills and threw the ball with accuracy, with a full stride. However, just before the team returned to the locker room prior to the game, Manning appeared to feel more pain as he planted his foot than he had shown to that point.
Following the game, Manning was whether it was a "fair assessment" to say he looked more comfortable in warm-ups than he did in the game, and he said;
"Oh, I can't ... I don't know," Manning said with a sigh. "I can't say that. I guess that's an observation. I just didn't -- I thought I felt good enough to play, that's what I thought. Maybe that was the wrong -- maybe that was a false feeling by me or whatever that was. ... I was honest with them with how I felt, thought I was good enough to play.
"Maybe looking back that was the wrong -- I had the wrong indication by me. And by going out there trying to help the team, I ended up hurting the team. I'm disappointed about that."
Manning said after the game that he'd been "very honest'' with the team's training staff and Kubiak in the days leading up to the game but didn't consider telling the coaches at halftime that he didn't feel right physically.
He was listed on the injury report two weeks ago with a right shoulder injury and was listed this past week with a foot injury. On Saturday, a rib cage injury was formally added to the report after Manning informed the team's medical staff of some discomfort in the wake of Friday's practice.
Manning received treatment for rib and foot injuries on Saturday.
ESPN Staff Writer Jeff Legwold contributed to this report.