The New England Patriots and Carolina Panthers are both hoping their current winning streaks are signs of postseason success. This week, they became the first teams since 2011 to start 10-0 after notching home wins -- the Patriots edged the Bills by a touchdown, while Carolina beat the Redskins in a rout. But what are their chances to continue winning games in the playoffs? When looking at how previous 10-0 teams fared and their overall team ratings, the Patriots compare favorably to teams that went on to win Super Bowls. The Panthers? Not so much.
Starting 10-0 a rarity
How rare is it for an NFL team to reel off so many victories in a row beginning in Week 1? Extremely. Here's a breakdown of the numbers dating to 1966 (the beginning of the Super Bowl era):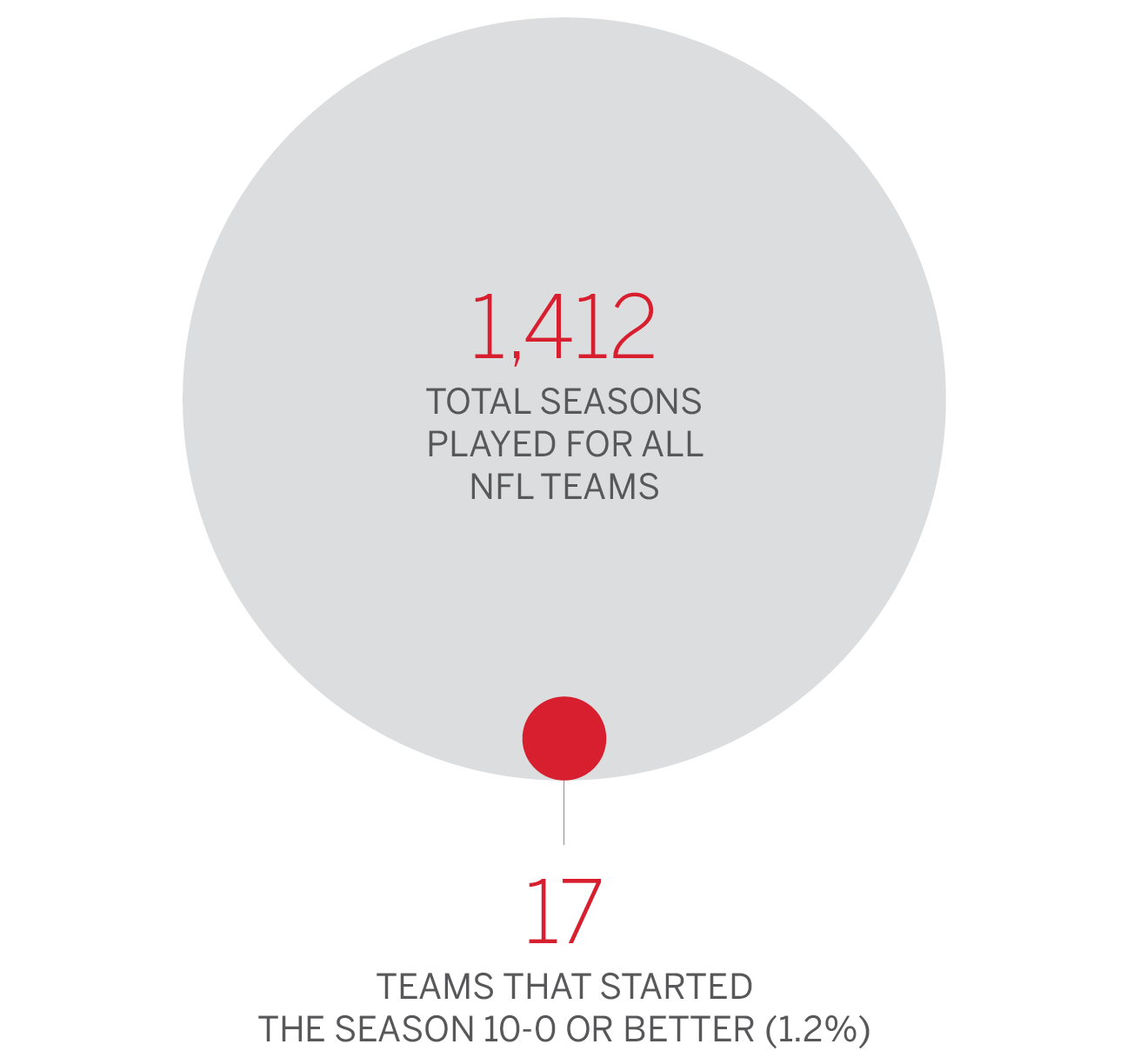 Rating the Patriots and Panthers
Using simple rating system (SRS), a team statistic from Pro Football Reference that combines offensive and defensive numbers and adjusts based on quality of opponent, the Patriots are the better team.


Playoff results for the first 15 teams to start 10-0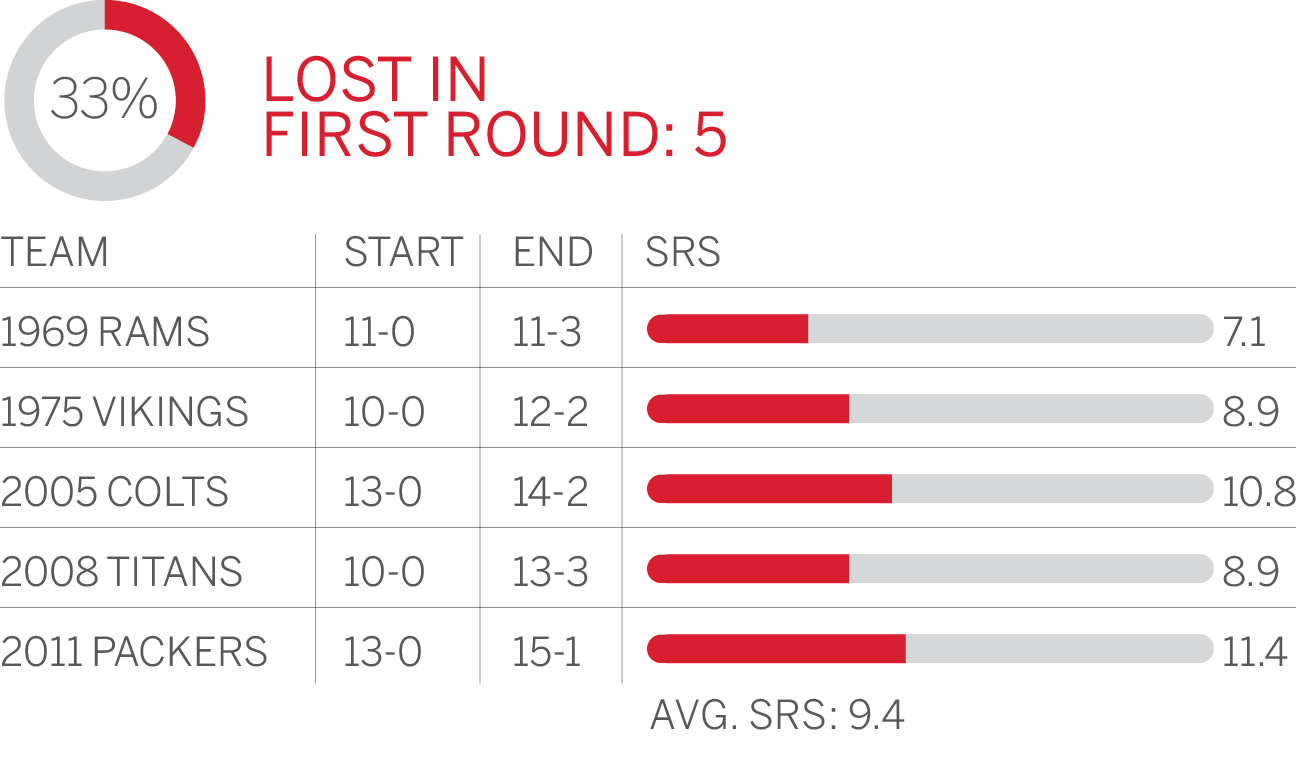 These teams all managed to lose home playoff games except the 1969 Rams, who weren't awarded home-field advantage since it was done on a rotating basis at the time.
---

The 1990 49ers often won without being dominant -- five of their first eight wins came by six points or fewer. They would fall to the Giants 15-13 in the NFC title game.
---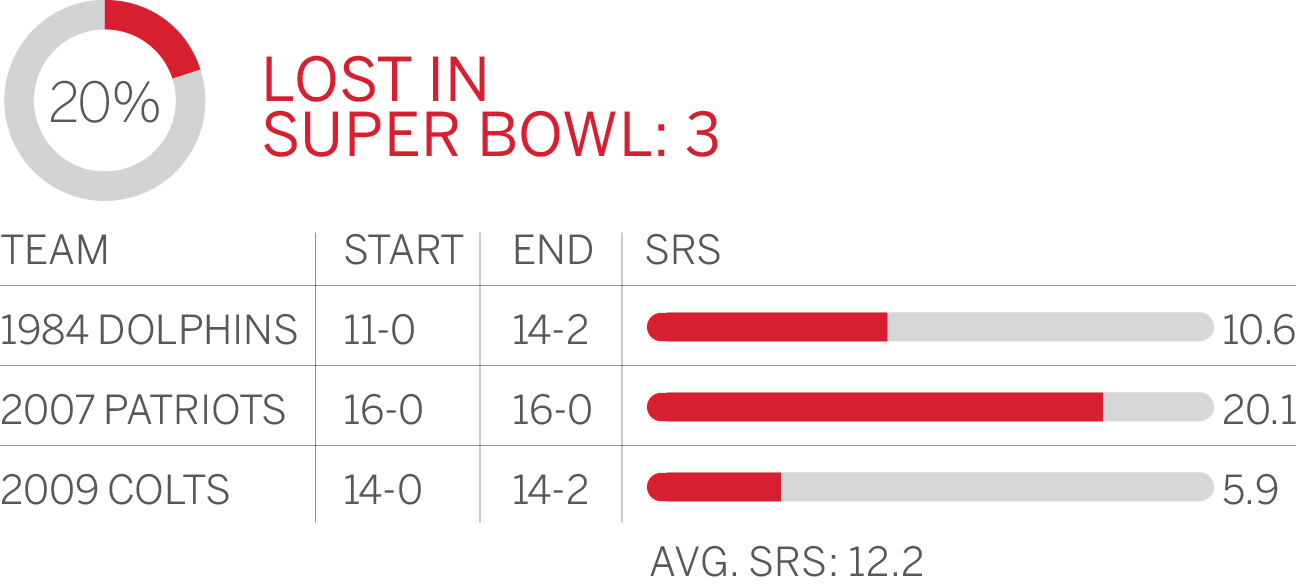 These three AFC squads all had prolific offenses, but fell just short. The 2007 Patriots rolled through the regular season and playoffs, only to be derailed by the Giants when David Tyree's circus catch prolonged the winning drive in Super Bowl XLII.
---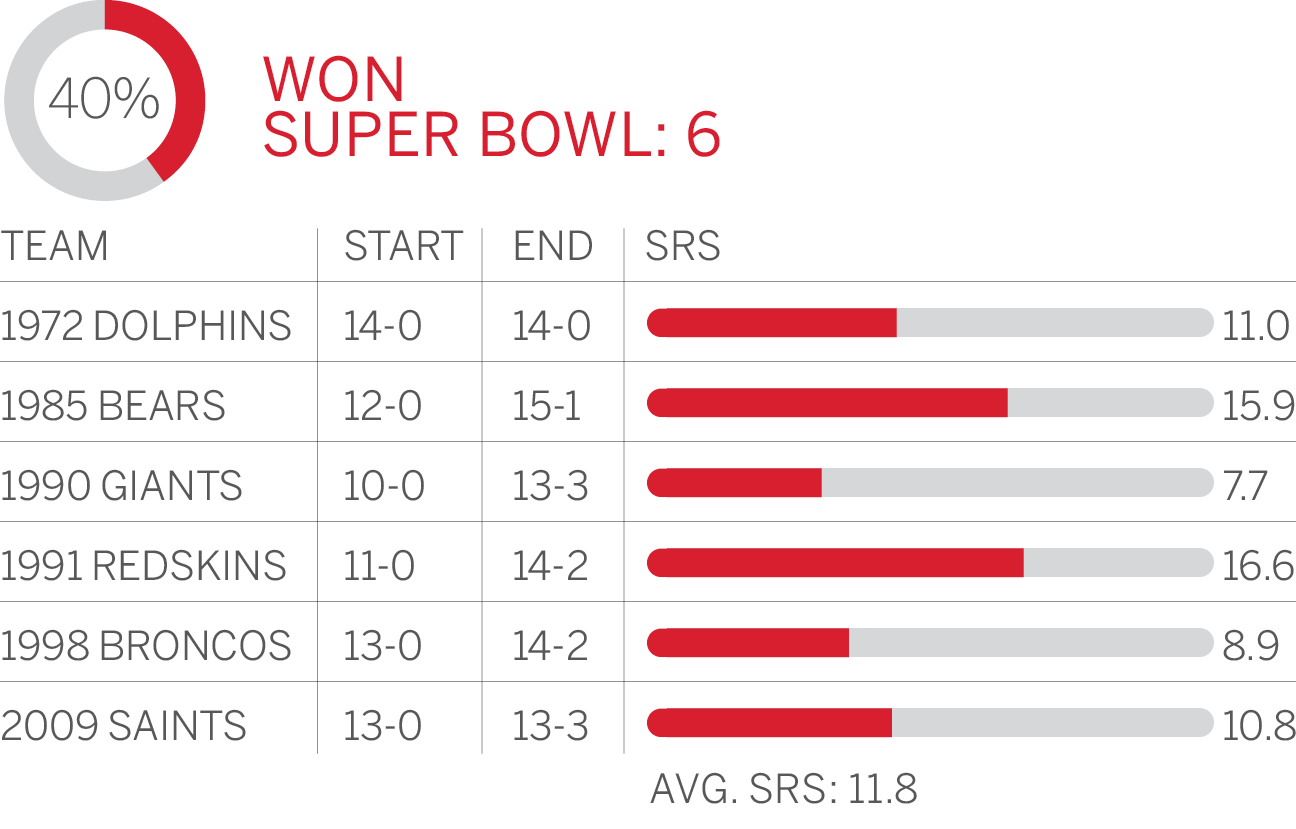 This year's Patriots compare favorably to the best on this list (1991 Redskins and 1985 Bears), while the Panthers would be on the lower end of the SRS spectrum.

Super Bowl chances
Based on past history, there's a solid chance we could see one or both unbeaten teams Feb. 7 in Super Bowl 50 at Levi's Stadium.