Congratulations to the Denver Broncos, who shocked experts and oddsmakers alike by manhandling the Carolina Panthers in Super Bowl 50.
But in this world of instant gratification, that's already old news.
In a nod to short attention spans, it's time to predict the next 25 Super Bowl champions. Please suspend your disbelief at the door.
---
Super Bowl LI
San Francisco 49ers 27, New England Patriots 24
Feb. 5, 2017 - NRG Stadium, Houston
Colin Kaepernick undergoes a career rebirth under new coach Chip Kelly, earning NFL Comeback Player of the Year honors and guiding the surprising 49ers to their first championship in 22 years. Free-agent acquisition Alshon Jeffery and rookie Laquon Treadwell, already established as one of the league's top receiving duos, gash the Patriots for 252 yards and three touchdowns. Carlos Hyde, back from a 2015 foot injury, bruises his way to 110 rushing yards as the 49ers wear out New England's defense with pace and muscle. Tom Brady connects with Rob Gronkowski for two touchdowns, but the Patriots fall just short. Delirious 49ers players dump a cooler of power smoothies over Kelly as time expires. Gronk and New England coach Bill Belichick are fined $25,000 each for missing the postgame news conference, which they skip in order to catch a Cancun-bound party cruise.
---
Super Bowl LII
Seattle Seahawks 41, Houston Texans 10
Feb. 4, 2018 - U.S. Bank Stadium, Minneapolis
Marshawn Lynch, back with Seattle after a year on the motivational speaking circuit, smashes his way to 225 rushing yards and three touchdowns. Russell Wilson is cool and efficient in passing for 182 yards and two touchdowns, and Richard Sherman and Earl Thomas combine for five interceptions. Houston quarterback Christian Hackenberg throws a Super Bowl-record six interceptions, leaving Texans fans longing for the days of Matt Schaub and David Carr. The lone bright spot for Houston is defensive end J.J. Watt, who makes 23 tackles and scores on a 2-yard touchdown run -- one day after completing an Ironman Triathlon and rescuing a family of four from a burning building.
---
Super Bowl LIII
Minnesota Vikings 30, Indianapolis Colts 28
Feb. 3, 2019 - Mercedes-Benz Stadium, Atlanta
The seeds of the Adrian Peterson trade, in which Minnesota received seven draft picks from Dallas in 2017, bear fruit as the Vikings hoist their first Lombardi trophy. Teddy Bridgewater passes for 268 yards and two touchdowns, and Derrick Henry pounds out 130 tough yards for Minnesota. Indianapolis quarterback Andrew Luck throws for 298 yards and two touchdowns before leaving the game with a severely itchy neckbeard in the fourth quarter. Blair Walsh calmly connects on a 27-yard field goal in the final minute to provide the winning points.
---
Super Bowl LIV
Carolina Panthers 19, Kansas City Chiefs 13
Feb. 2, 2020 - Mercedes-Benz Superdome, New Orleans
Moments after Cairo Santos puts Kansas City ahead on a 20-yard field goal with seven seconds left, Chiefs head coach Andy Reid is doused with a celebratory cooler of gravy. Questionable clock management, however, leaves the Panthers enough time for one final play, and Cam Newton finds a leaping Devin Funchess on a 71-yard pass for the winning score. Beyoncé and Bruno Mars salvage a sputtering halftime performance, leaving outclassed headliner Justin Bieber in tears -- and victimized by millions of Crying Michael Jordan memes.
---
Super Bowl LV
San Diego Raiders 34, New York Giants 20
Feb. 7, 2021 - DraftKings Stadium, Inglewood, California
Derek Carr throws for 310 yards and three touchdown passes, including two scores to All-Pro wideout Amari Cooper, as Raider Nation takes over the stadium its team wasn't allowed to occupy years earlier. Halftime performers N.W.A. bring down the house with a rousing, uncensored rendition of "Straight Outta Compton." The Giants fall short despite a Super Bowl-record 15 receptions by Odell Beckham Jr., ensuring that head coach Ben McAdoo will be mistakenly called Bob for at least another year.
---
Super Bowl LVI
Los Angeles Rams 23, New York Jets 14
Feb. 6, 2022 - FanDuel Field, Miami Gardens, Florida
Rams coach Lane Kiffin invigorates veteran quarterback Mark Sanchez, who enjoys a breakout season with 4,050 passing yards and 40 touchdowns. Sanchez connects with DeSean Jackson for a 90-yard touchdown on the game's opening possession, and Todd Gurley rushes for 151 yards. Nevertheless, a stout defense keeps the Jets close until quarterback Geno Smith fumbles by running into the backside of guard Brian Winters in the final minute. Rams defensive tackle Aaron Donald scoops up the ball and rumbles untouched for a 32-yard clinching touchdown.
---
Super Bowl LVII
Green Bay Packers 28, Los Angeles Chargers of Anaheim 19
Feb. 5, 2023 - Google Stadium, San Diego
After years of postseason heartbreak, Aaron Rodgers gets back to the big game and earns his second Super Bowl ring. Stalwart defensive tackle B.J. Raji evokes memories of William "The Refrigerator" Perry with a belly flop into the end zone late in the third quarter, giving Green Bay the lead for good. Deshaun Watson throws for 285 yards and two touchdowns, but the Chargers are unable to overcome two red zone fumbles by Melvin Gordon. Afterward, Discount Double Check Guy dumps a cooler of queso dip on Rodgers and head coach Mike McCarthy.
---
Super Bowl LVIII
Indianapolis Colts 27, Detroit Lions 23
Feb. 4, 2024 - Apple Coliseum, Anaheim, California
Andrew Luck throws for 331 yards and three touchdowns, silencing critics who said the crafty veteran couldn't win the big one. Barry Sanders Jr. rushes for 152 yards and puts Detroit ahead midway through the fourth quarter on his second touchdown run of the game. But Indianapolis takes the lead for good on a 15-yard touchdown reception by tight end Tim Tebow with 3:16 remaining. Sean "Diddy" Combs, father of Colts special-teams standout Justin Combs, receives two standing ovations -- one for his stirring rendition of the national anthem, another for hurling a kettlebell at Nickelback during the band's halftime performance.
---
Super Bowl LIX
Houston Texans 24, Philadelphia Eagles 14
Feb. 9, 2025 - Microsoft Dome, Portland, Oregon
J.J. Watt brutalizes the Eagles with four sacks and two interceptions, and Jadeveon Clowney contributes three more sacks for Houston. After the game, Texans quarterback Jimmy Garoppolo and head coach Kyle Shanahan are fitted with diamond-encrusted grills by rapper Paul Wall. Watt humbly accepts the game's MVP award and exults, "I'm going to Disneyland! Well, first, I have to hit the gym. Next, I'll be building some homes with Habitat for Humanity. Also, I need to finish writing my third novel. Then, I'll launch my campaign for U.S. Senate. But after all that, I'm definitely going to Disneyland."
---
Super Bowl LX
Dallas Cowboys 27, St. Louis Stallions 26
Feb. 8, 2026 - Tesla Motors Stadium, San Antonio
Finally recovered from the carnage of the Adrian Peterson trade, the Cowboys ride ageless quarterback Tony Romo and his titanium skeleton to their first Super Bowl title in 30 years. Romo earns the MVP award, throwing for 304 yards and three touchdowns -- including two to NFL career receptions leader Dez Bryant. The expansion Stallions and coach Michael Sam win the AFC championship in just their second season, but they fall short in the big game when a gutsy decision to go for a late two-point conversion fails. ZZ Top performs a classic halftime show and later presents Romo with keys to the Eliminator car. Touched by the gesture, Romo then announces his retirement to Cabo San Lucas.
---
Super Bowl LXI
Los Jaguares del Mundo 35, Las Vegas Scorpions 9
Feb. 14, 2027 - Facebook Field, Honolulu
Unfazed by a schedule that has them play two "home" games each in London, Barcelona, Rome and Jacksonville, the Jags ride the arm of wily veteran Blake Bortles to victory. All-Pro defensive tackle Rashan Gary records three sacks and an interception to complement Bortles, who throws for 343 yards and three touchdowns. League expansion to 40 teams and 20 playoff berths pushes the big game one week further on the calendar, finally allowing fans a respite for recovery on Presidents Day.
---
Super Bowl LXII
Buffalo Bills 33, Philadelphia Eagles 17
Feb. 13, 2028 - Virgin Galactic Stadium, Mexico City
Chad Kelly finally delivers championship-starved Buffalo the title that eluded his Hall of Fame uncle, Jim. After throwing for 315 yards and three touchdowns, Kelly addresses reporters in freestyle rap. Philadelphia quarterback Robert Griffin III throws for 260 yards, and Nelson Agholor catches two TD passes in the loss. Halftime performer Jon Bon Jovi is booed off the stage by angry Bills fans, still outraged over his plan to buy the team and move it to Toronto.
---
Super Bowl LXIII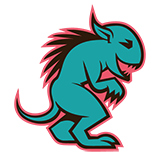 San Antonio Chupacabras 42, Cincinnati Bengals 30
Feb. 25, 2029 - Manning Passing Academy Dome, New Orleans
San Antonio compiles 545 yards of total offense behind quarterback Dylan McCaffrey and tailback Christian McCaffrey, who become the first brothers to win a Super Bowl as teammates. However, it comes at the expense of the other two McCaffrey brothers, Bengals quarterback Luke and wide receiver Max. After the game, proud father Ed McCaffrey tells his sons that his late-1990s Broncos would have crushed either of their teams. Newly elected President Russell Wilson performs the pregame coin flip, and first lady Ciara puts on a critically acclaimed halftime performance.
---
Super Bowl LXIV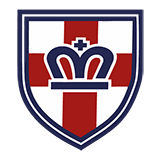 London Monarchs 31, Cleveland Browns 27
March 3, 2030 - Venetian Resort Dome, Las Vegas
Veteran Monarchs quarterback Cardale Jones throws for 330 yards and connects with former Ohio State teammate Braxton Miller for two touchdowns, including the winning score in the final minute, to crush the championship hopes of his hometown team. Cleveland quarterback Jared Goff throws for 275 yards and three touchdowns in defeat, and wide receiver Josh Gordon, finally reinstated, records 135 receiving yards and two touchdowns.
---
Super Bowl LXV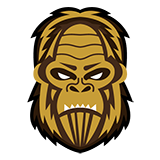 Portland Sasquatches 28, Mexico City Diablos 0
March 9, 2031 - Medical Marijuana Field at Mile High, Denver
All-Pro quarterback Marcus Mariota experiences a career rebirth in Portland, and the NFL's mad genius, head coach Mike Leach, celebrates his 70th birthday by hoisting the Lombardi trophy. Mariota throws for 290 yards and three touchdowns and rushes for 75 yards and another score. Sasquatches defensive coordinator Richard Sherman devises a flawless game plan, as Portland records the first shutout in Super Bowl history. Every member of both teams and all 76,125 fans in attendance are subsequently suspended for the entire 2031-32 season after exposure to a raucous halftime performance by Snoop Dogg.
---
Super Bowl LXVI
Toronto Argonauts 26, New York Giants 23
March 14, 2032 - Telepathic Media Networks Stadium, New York
Toronto wide receiver Thaddeus Moss, lured to Canada on a one-year, $45 million deal payable in straight cash, records 14 receptions for 184 yards and two touchdowns, silencing critics of the recent NFL-CFL merger. Pitbull and the New York Philharmonic team up for a nuanced rendition of "Timber" during an unforgettable halftime performance. The Giants become the first team to play the big game in its home stadium, a sparkling new 74,000-seat venue on Manhattan's West Side. However, the loss ensures that Giants coach Ben McAdoo will be referred to as Bob for at least one more year.
---
Super Bowl LXVII
Alabama Crimson Tide 34, Honolulu Tropics 10
March 20, 2033 - Brady Field at Kraft Stadium, Hartford, Connecticut
Wearing his trademark houndstooth visor, Alabama head coach Lane Kiffin pilots the Crimson Tide to victory in the first Super Bowl after the NFL-SEC merger. Defensive coordinator Monte Kiffin, 93, dials up a game plan that limits Honolulu to 199 total yards. A statue of the younger Kiffin is added to the Tuscaloosa campus alongside monuments to the Tide's other championship coaches: Wallace Wade, Frank Thomas, Bear Bryant, Gene Stallings, Nick Saban and Urban Meyer.
---
Super Bowl LXVIII
Pittsburgh Steelers 31, Alabama Crimson Tide 14
April 9, 2034 - Initech Stadium, Arlington, Texas
All-Pro wide receiver Antonio Brown Jr. catches two touchdown passes from Stephen Flacco and scores on a 67-yard punt return late in the fourth quarter. Steelers president Mike Tomlin rewards head coach Troy Polamalu with a five-year contract extension, assuring continued stability of a team with only four head coaches in 65 seasons. Conversely, Kiffin is besieged by angry boosters as the Tide's streak of nine consecutive championships comes to an end. He resigns and is replaced by former Miami Dolphins head coach Mike Shula.
---
Super Bowl LXIX
New York Giants 34, New England Patriots 33
April 15, 2035 - Wembley Stadium III, London
Estimated viewership tops 5 billion for the first time, as half-brothers John Moynahan and Benjamin Brady square off for the first time as pros in a quarterback rivalry for the ages. Brady had outdueled Moynahan twice in college when they were the starters at Michigan and Ohio State, respectively. But this time, Brady is victimized by two key drops in the final minutes. Giants kicker Vivian Brady splits the uprights for the winning 55-yard field goal as time expires, then announces her engagement to New York Jets quarterback Marshall Manning. Longtime Giants coach Ben McAdoo finally steps out of the long shadow of Basketball Hall of Famer Bob McAdoo.
---
Super Bowl LXX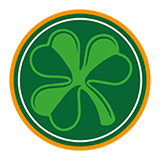 Dublin Shamrocks 36, Sydney Tsunami 31
May 4, 2036 - Viagra Stadium, Paris
For the first time, the big game is pushed back into May to accommodate the expanded 48-team playoff tournament. Dallis Dickerson, fresh off a season in which his 2,221 rushing yards eclipsed his father's single-season record, carries Dublin to victory with 255 yards and four touchdowns. Sydney coach Jarryd Hayne engineers 445 total yards out of his vaunted Gold Coast offense, but it's not enough. Afterward, ecstatic Shamrocks players dump a cooler of Guinness Stout on head coach Brian Kelly.
---
Super Bowl LXXI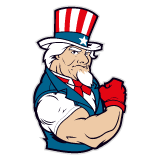 Washington Americans 17, Montreal Alouettes 14
May 10, 2037 - Dr. James Andrews Field at Bryant-Denny Stadium, Tuscaloosa, Alabama
Hawkins Romo throws for 312 yards and connects with Michael Irvin Jr. for the winning touchdown, delivering Washington a championship in its first season after rebranding the team. Afterward, J.J. Watt, a surprise winner over incumbent Tim Tebow in the 2036 presidential election, presents Romo with the MVP award.
---
Super Bowl LXXII
New York Jets 47, Chicago Bears 45
May 16, 2038 - AC/DC Coliseum, Sydney
Marshall Manning throws five touchdown passes and sets a Super Bowl record with 515 passing yards, becoming the first Super Bowl-winning quarterback with a Super Bowl-winning wife, Super Bowl-winning father and Super Bowl-winning uncle. Camden Cutler throws for 329 yards and four touchdowns but must be content with a Grammy Award for reprising the bygone rap hit "Super Bowl Shuffle." As the postgame celebration begins, Papa John gives Manning a peck on the cheek and dumps a cooler of marinara sauce over the MVP quarterback.
---
Super Bowl LXXIII
LSU Tigers 31, Cape Town Rhinos 3
June 5, 2039 - Trump Dome, Dubai
LSU head coach Tyrann Mathieu and offensive coordinator Odell Beckham Jr. design a near-perfect blueprint for each side of the ball. Baylen Brees throws for 261 yards and two touchdowns, both to Leonard Fournette IV. All-Pro cornerback Odell Beckham III makes four interceptions to earn MVP honors. Ivy Blue Carter salvages a disastrous halftime performance by North West and Baby Jenner Bieber.
---
Super Bowl LXXIV
Detroit Lions 35, Tokyo Rising Suns 12
June 17, 2040 - Madden Coliseum, Beijing
Nearly a quarter-century after retiring in his prime, Hall of Fame wide receiver Calvin Johnson returns to Detroit for the opportunity to team up with quarterback Chosen Newton and head coach Jay Harbaugh. Newton and Johnson connect for two touchdowns, and Barry Sanders III adds two more scores to lift the Lions to their first championship in 82½ years. The HGH-fueled Rolling Stones receive a standing ovation after a spirited, three-hour halftime performance.
---
Super Bowl LXXV
Philadelphia Eagles 26, Cleveland Browns 24 (OT)
June 30, 2041 - Lambeau Field, Green Bay, Wisconsin
Decades of global warming culminate in a Super Bowl-record kickoff temperature of 125 degrees, prompting critics to insist the game can no longer be safely contested outdoors -- even along the temperate Great Lakes Riviera.
Nevertheless, Rivers Romo passes for 292 yards and connects on two long touchdown strikes to wide receiver Robert Griffin IV. Cleveland quarterback Benjamin Roethlisberger throws three touchdown passes, including two to veteran tight end LeBron James Jr. But the Browns fall short when a blocked punt rolls out the back of the end zone for the decisive safety in overtime.
Afterward, President Rob Gronkowski presents the Lombardi trophy to Eagles owner Taylor Swift, who then signs Romo to a 10-year, $1 billion contract extension with $500 million guaranteed.
Training camp begins the following week for each of the league's 128 teams.