This story appears in ESPN The Magazine's Super Bowl Preview Issue. Subscribe today!
IS TOM BRADY the greatest quarterback of all time? Comparing today's players with all-time greats has always been a problem for anyone interested in analytics. Fifty years ago, Bart Starr led the NFL in passer rating and the Packers to a championship while throwing for just 14 touchdowns and 161.2 yards a game. Given all the changes since then to league rules and offensive styles, not to mention conditioning, equipment, travel ... it's not easy to compare Starr's 1966 to Brady's 2016, or either of them to Brett Favre's 1996.
But it's not impossible either, thanks to a calculation I call "league shares." With league shares, we simply take an important counting statistic and look at what portion of the leaguewide total in that stat an athlete accounted for in a given season. We can then apply that percentage to different years if we want to translate his statistics. For example, in 1974, Kenny Stabler of the Oakland Raiders passed for 26 touchdowns while throwing 12 interceptions, numbers superficially similar to, say, Carson Palmer's in 2016. But in 1974, the entire NFL threw for just 376 TDs, with considerably more picks (500). So Stabler tossed nearly 7 percent of his league's scores and only 2.4 percent of its interceptions. And if you extrapolate those shares to the current NFL, with more teams, far more passing touchdowns and fewer interceptions, his stats would equate to a league-leading 44 TDs with just eight INTs. That's why the man they called the Snake was MVP 42 years ago: Touchdowns were much harder to come by back then and, therefore, had more value.
Since 1992 -- the last season there were fewer TD passes than INTs in the NFL -- the league has added an average of about 11 TD passes per year, while interceptions have dropped to the point where the ratio has ballooned to nearly 2-1. By leveling those inclines, league shares places the recent and distant past on equal footing so we can compare them.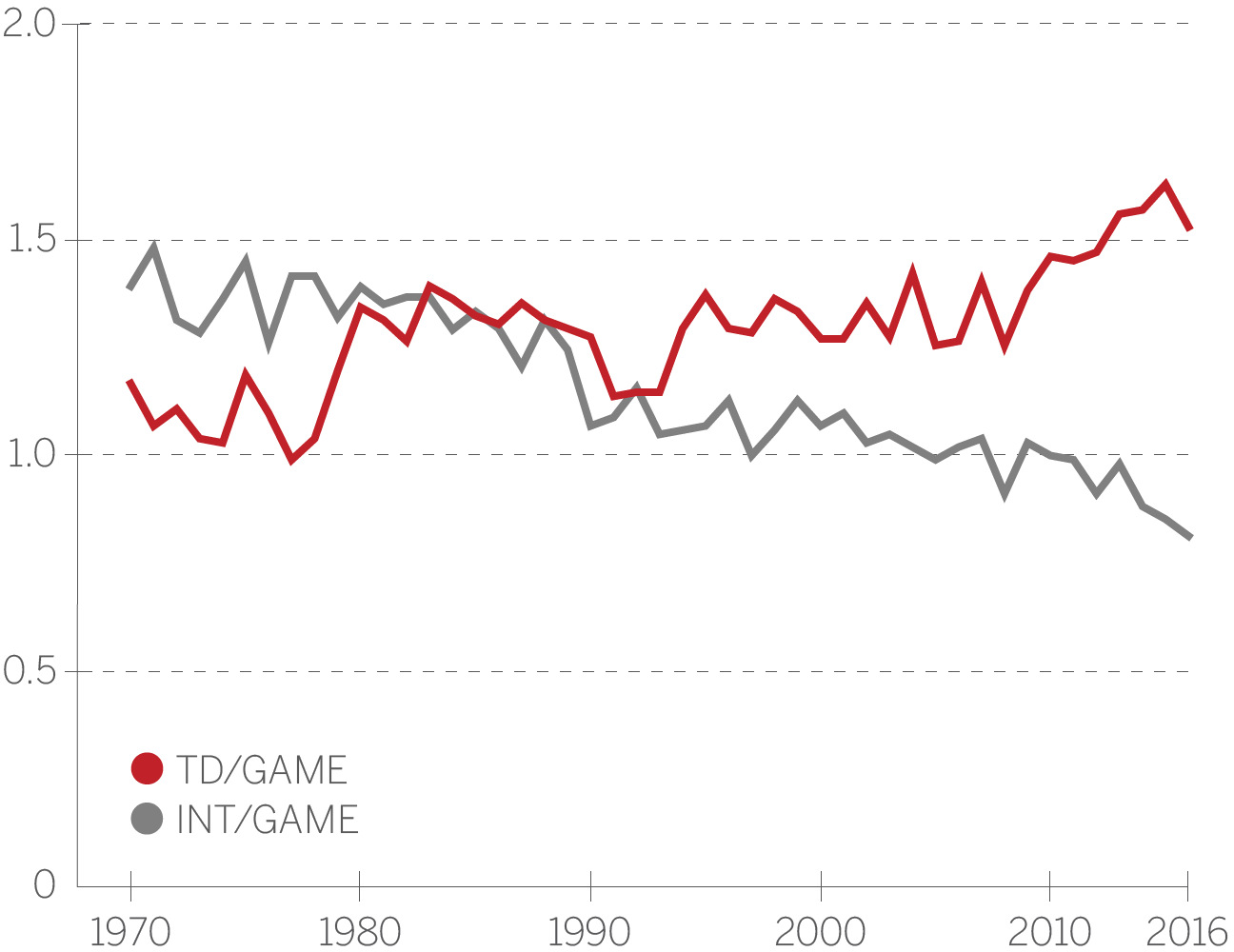 So after correcting for overall scoring and expansion, which quarterback since 1950 has had the greatest season for throwing touchdowns? Hint: Win or lose against Atlanta, when it comes to throwing TDs, Brady already has an excellent claim on GOAT.

League shares also vaults great veterans of the NFL's more offensively challenged eras onto the career leaderboard. Johnny Unitas leaps from 13th on the all-time career list to seventh in adjusted touchdowns, with numbers that translate to 394 TDs and 159 INTs in the environment of 2016. The low touchdown-to-interception ratios of John Hadl (244-to-268, adjusted to 329-to-156 in 2016) and Joe Namath (173-to-200, 239-to-134 adjusted) reflect their era rather than their recklessness. And Stabler (194-to-222, 291-to-142 adjusted) looks like a Hall of Famer. But the five men who have actually thrown for far more career touchdowns than other QBs still lead the pack:
---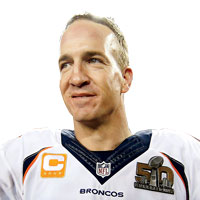 1. Peyton Manning
1998-2015
Career TDs: 539
Adjusted to 2016: 595.9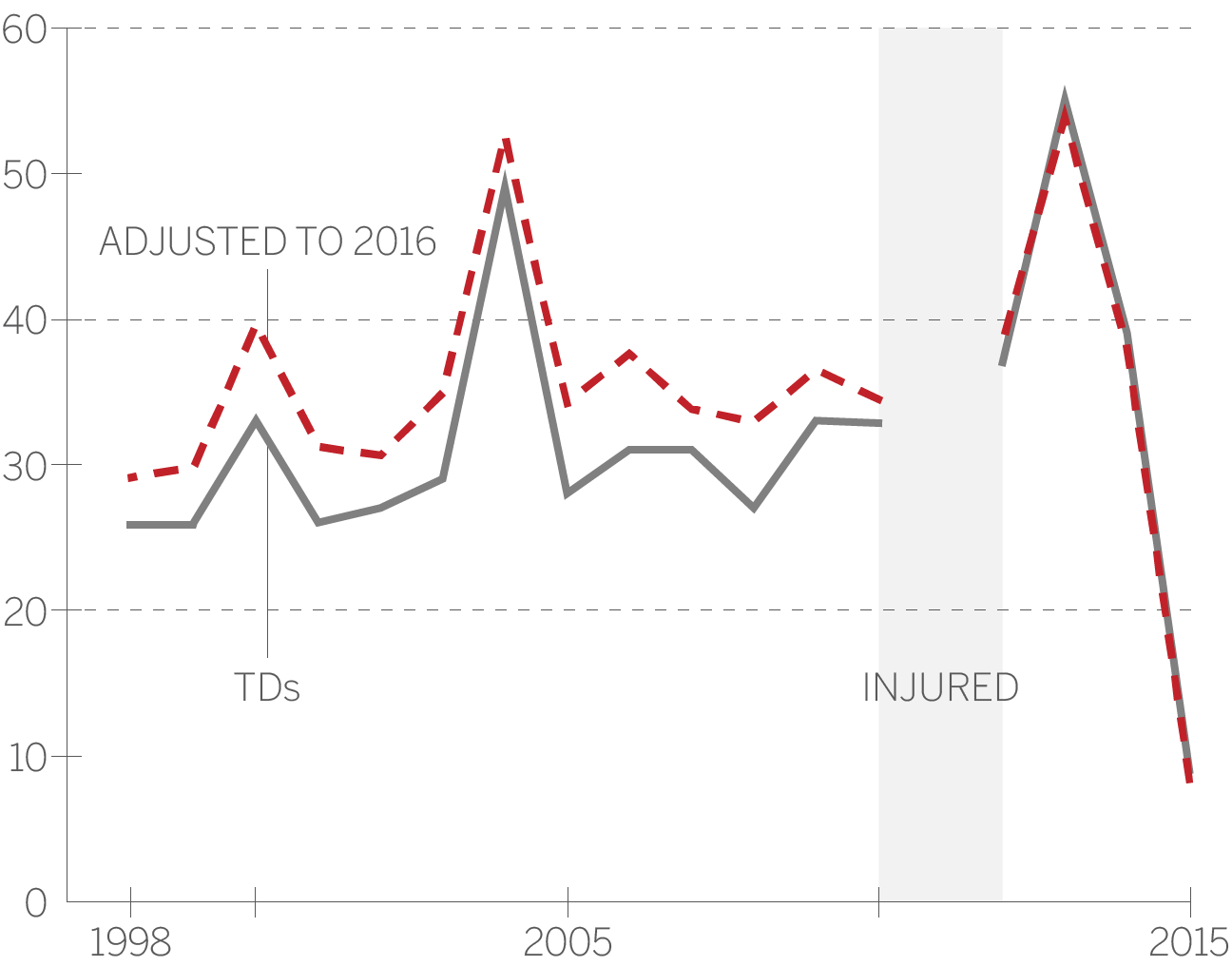 ---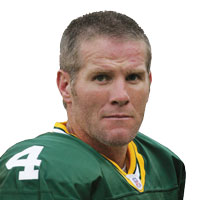 2. Brett Favre
1991-2010
Career TDs: 508
Adjusted to 2016: 593.3
---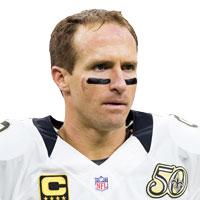 3. Drew Brees
2001-2016
Career TDs: 465
Adjusted to 2016: 497.9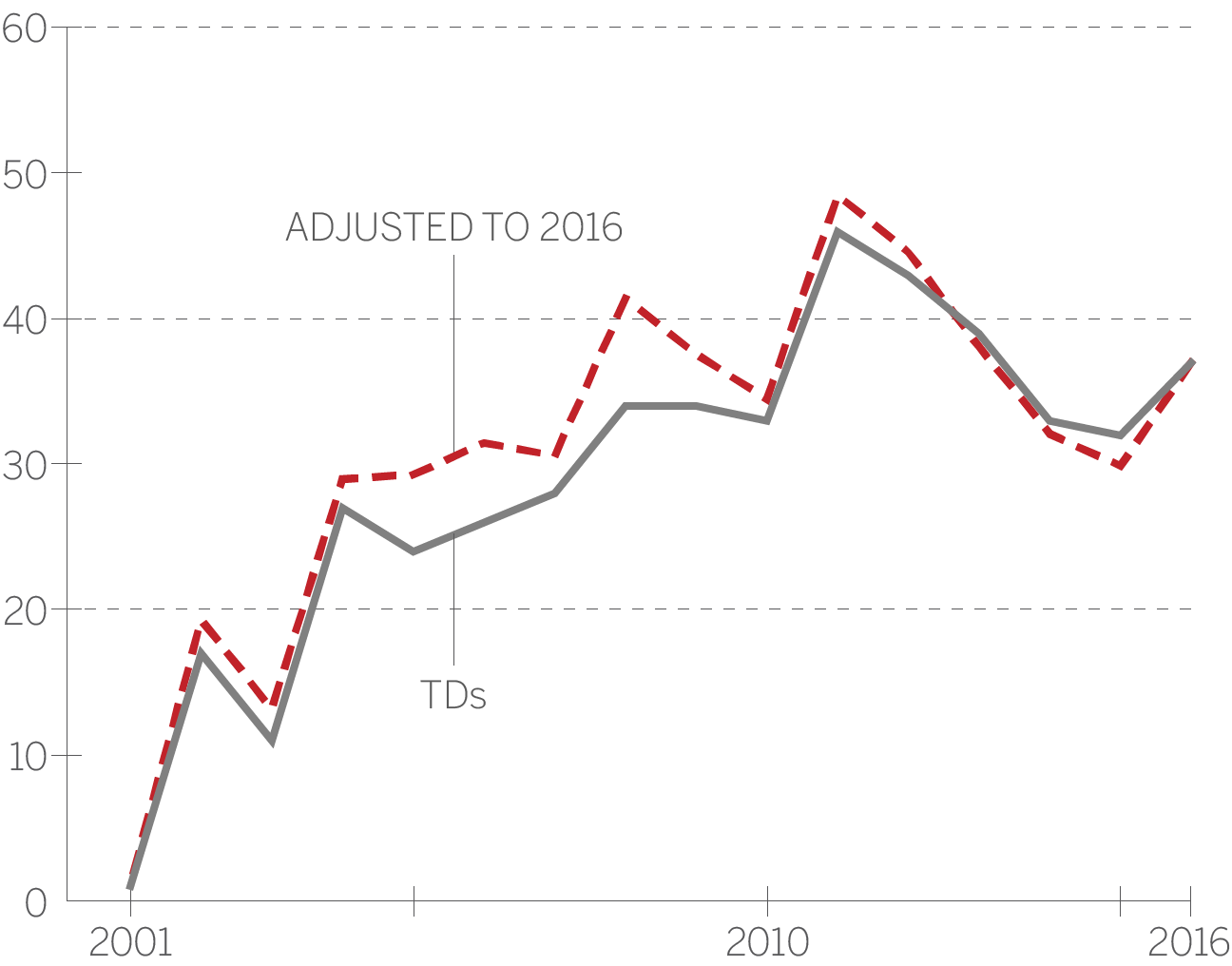 ---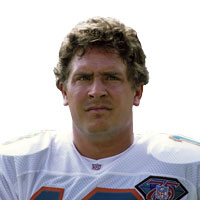 4. Dan Marino
1983-1999
Career TDs: 420
Adjusted to 2016: 496.2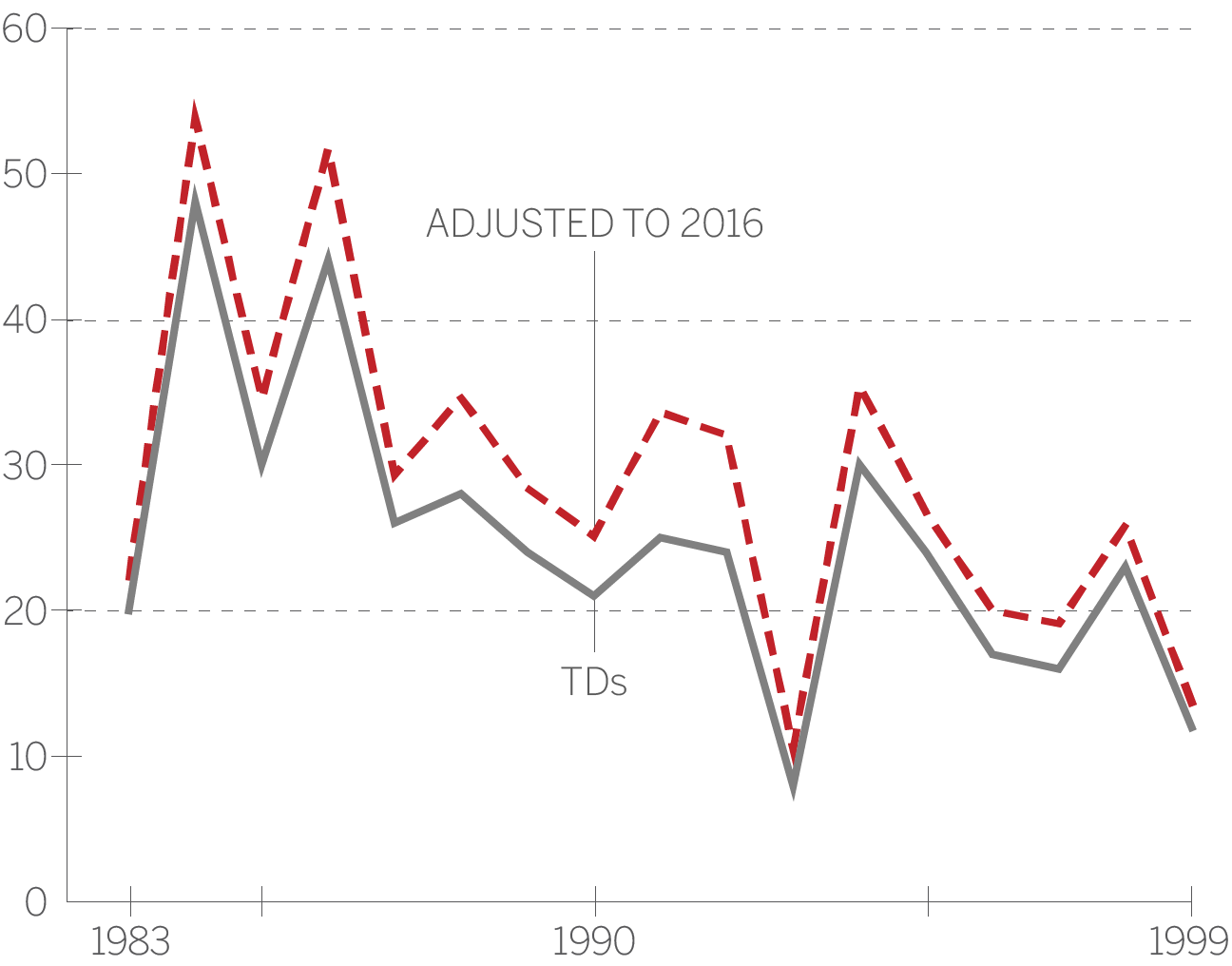 ---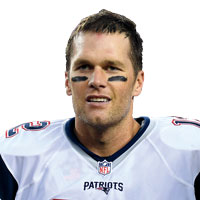 5. Tom Brady
2000-2016
Career TDs: 456
Adjusted to 2016: 489.7