There are 99 days until the start of the NFL season. That's J.J. Watt's number, 99, and his return from the injury that cost him all but three games in 2016 is one of the big stories to watch in 2017. That makes him one of our 99 people who will shape the 2017 NFL season.
Who are the other 98? We're glad you asked. We have passers, runners and receivers. We have owners, officials and broadcasters. We have rookies and vets and coaches all over the age and career spectrum.
There are sure to be some on this list who don't turn out to be big storylines, and there are sure to be big storylines we can't predict this early. But here's our list of 99 -- in no particular order -- to wet your whistle as the offseason calendar churns along.
---
Stars returning from injuries

1. J.J. Watt, DE, Houston Texans. Watt played just 149 snaps in 2016. He still has more sacks than anyone in the league the past three years.

2. A.J. Green, WR, Cincinnati Bengals. Before Green got hurt last season, the issue was insufficient help in the offense. With first-round pick John Ross and, ideally, a healthy Tyler Eifert in the fold, a healthy Green could elevate the Bengals' offense to new heights.
3. Justin Houston, LB, Kansas City Chiefs. He had 22 sacks in 2014. He has played in only 16 games since.

4. Luke Kuechly, LB, Carolina Panthers. After his teary exit from his final game of 2016, Kuechly will be watched as closely for concussion symptoms as any player in the league in 2017.
Culture-changers

5. Wade Phillips, defensive coordinator, Los Angeles Rams. He is 39 years older than Sean McVay, the head coach who just hired him, but Phillips' track record as a high-impact coordinator is unquestioned. Aaron Donald, Trumaine Johnson & Co. should be better just for Phillips' presence and take a lot of pressure off young Jared Goff and the offense.

6. Gregg Williams, defensive coordinator, Cleveland Browns. The remaking of the Browns is in full swing, and their new coordinator won't go easy on the young guys around whom they're building. Between Williams and head coach Hue Jackson, no one will question the intensity of the Cleveland coaching staff.

7. Kyle Shanahan, coach, San Francisco 49ers. Yes, he still needs to find his long-term answer at quarterback. But a six-year deal buys him lots of time, and it's encouraging to see Shanahan, known as an offense-minded coach, so interested in building up the defensive side of the ball first.

8. Sean McDermott, coach, Buffalo Bills. Having amassed a stunning amount of power in a short period of time, Buffalo's new head coach has overseen the post-draft removal of former GM Doug Whaley and the hiring of several new front-office figures who will try to end the league's longest playoff drought.

9. Tom Coughlin, executive VP of football operations, Jacksonville Jaguars. The clocks in the Jaguars' building are once again set five minutes fast, and Coughlin will attempt to shape the franchise as he sees fit. The question for him and new coach Doug Marrone to try to answer this year: Is Blake Bortles the answer? Jacksonville didn't draft his replacement, but that doesn't necessarily mean Coughlin is sold on him as the long-term answer. People in the building say Bortles has to prove himself to the new regime.
Players in a contract year

10. Julian Edelman, WR, New England Patriots. Everybody wants to talk about Malcolm Butler's contract situation, but Edelman has caught more than 90 passes in three of the past four seasons and is making $4.5 million in the final year of his deal. Is he destined for the Wes Welker treatment or a long-term contract in New England?
11. Kirk Cousins, QB, Washington. Cousins seems content to go year to year on the franchise tag, and at these prices, why wouldn't he be? But franchising him again next year would cost the team $34 million, and if he doesn't sign by the July 15 deadline, his 2018 free agency will loom over Washington, Cleveland and San Francisco -- at least.

12. Sam Bradford, QB, Minnesota Vikings. No one knows what the deal is with Teddy Bridgewater's long-term health and development, or whether the Vikings can protect Bradford better than they did last season. Depending on those factors, among others, Bradford could be on the move again next March.
13. Melvin Ingram, OLB, Los Angeles Chargers. Ingram is another franchise player who faces a July 15 deadline to sign a new deal or play out the season and test free agency. He has 18.5 sacks the past two years but is already 28.
Stars who need some help

14. Andrew Luck, QB, Indianapolis Colts. Luck rebounded from multiple injuries to post career highs in completion percentage, yards per attempt and Total QBR in 2016. The Colts need to keep building up their offensive line and their defense if they're to get the most out of his prime.

15. Cam Newton, QB, Carolina Panthers. The 2015 MVP wasn't blameless for Carolina's 2016 flop -- his 52.9 completion percentage was plain inexcusable -- but the story of the year was how badly Newton was beaten up, and now he's coming off shoulder surgery. Can new additions Christian McCaffrey and Matt Kalil help Carolina preserve Cam better?

16. Tyrod Taylor, QB, Buffalo Bills. He ranks eighth in Total QBR and fourth in touchdown-to-interception ratio the past two seasons. That's without Sammy Watkins in the regular lineup and with LeSean McCoy missing five games. The line should hold up, but Taylor needs more weapons around him consistently if we're to find out how good he really can be.

17. DeAndre Hopkins, WR, Houston Texans. He had 100-yard receiving games from four quarterbacks in 2015, but not even he could withstand the damage done by the Brock Osweiler era in Houston. Can Hopkins develop a consistent connection with Tom Savage and/or rookie Deshaun Watson? Can he get that contract extension he deserves? Look for talks to heat up on a long-term deal as the season gets closer, but Hopkins will want something at the top of the market.

18. Todd Gurley, RB, Los Angeles Rams. Gurley's 1.59 yards before first contact in 2016 ranked 41st in the NFL. He had no room to run. The Rams hope the installation of a zone scheme under Sean McVay and the additions of veteran offensive linemen Andrew Whitworth and John Sullivan will help.
Offensive MVP race

19. Aaron Rodgers, QB, Green Bay Packers. Tom Brady's touchdown-to-interception ratio over the past five years is 3.98, second best in the NFL over that time and far better than the guy in third place, Russell Wilson, at 2.82. Rodgers' ratio is 5.25.

20. Antonio Brown, WR, Pittsburgh Steelers. No, I don't believe a receiver really could win MVP. Yes, I believe Brown should get more consideration than he does. He's the only player who has caught more than 400 passes since 2013, and he has caught 481.

21. David Johnson, RB, Arizona Cardinals. Johnson led the NFL with 373 touches, 20 scrimmage touchdowns and 2,118 scrimmage yards in 2016. No one was a bigger part of his team's offense.

22. Ezekiel Elliott, RB, Dallas Cowboys. Elliott led the NFL in rushing by 322 yards as a rookie. And yeah, the offensive line played a role, but only the Dolphins' Jay Ajayi had more rushing yards after contact than Elliott's 632.

23. Julio Jones, WR, Atlanta Falcons. Again, no, I don't believe a receiver really could win MVP. But it's hard to watch the Falcons and not come away thinking Jones is the biggest difference-maker they have. Only Brown and Hopkins have been targeted more the past two years. No one has more receiving yards.

24. Le'Veon Bell, RB, Pittsburgh Steelers. Bell has played 47 regular-season games in his four-year career and ranks fifth in total scrimmage yards during that time. Everyone in the top four has played at least 59 games.

25. Matt Ryan, QB, Atlanta Falcons. The reigning MVP, Ryan last season completed 69.9 percent of his passes, which was third best in the league, but he led the league in yards per attempt by more than a full yard -- 9.26 to Brady's 8.23.

26. Matthew Stafford, QB, Detroit Lions. Stafford should be the highest-paid quarterback in the league by the end of the summer.
Defensive MVP race

27. Aaron Donald, DT, Los Angeles Rams. Only nine players have more than Donald's 28 sacks the past three seasons, and all nine of them play on the edge. So do the eight players who follow Donald on that list. No one else dominates from the interior of the defensive line the way Donald does right now.

28. Khalil Mack, DE, Oakland Raiders. He has 26 sacks the past two seasons and added five forced fumbles and an interception in 2016. Oakland is a legitimate Super Bowl contender in part because it has a game-wrecking edge rusher.

29. Von Miller, OLB, Denver Broncos. Oh yeah, this guy. Since Miller's rookie year, only J.J. Watt has more disrupted dropbacks (sacks plus interceptions plus batted passes plus passes defensed) in the regular season than Miller's 84.5. Miller has a Super Bowl MVP trophy, too, and he's still only 28.

30. Ndamukong Suh, DT, Miami Dolphins. At 30, Suh is still the anchor of a defensive line that's the strength of last season's surprise playoff party crasher.

31. Jadeveon Clowney, DE, Houston Texans. When the Texans drafted Clowney, they imagined how much he'd help J.J. Watt on the other side of the line. After Clowney established himself as one of the best run-stopping defensive ends in the league in 2016, the Texans now think about how Watt's return will help him.
32. Joey Bosa, DE, Los Angeles Chargers. Guys such as Dwight Freeney, Julius Peppers, Terrell Suggs, Von Miller and Clay Matthews populate the short list of players who collected at least 10 sacks as a rookie. Bosa had 10.5 last season, and he got a late start.
Off-field game-changers

33. Roger Goodell, commissioner, NFL. So far, Goodell has managed to avoid a major offseason crisis or controversy. Can his image with fans and players ever be repaired?

34. Jerry Jones, owner, Dallas Cowboys. He already has spoken up about marijuana. He has been in the middle of all the franchise relocation decisions. Jones remains as powerful an owner as any in the league and will be central to off-field issues as they arise this year.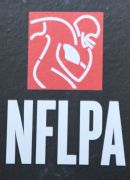 35. DeMaurice Smith, executive director, NFLPA. Smith has relished the role of combative union leader since he got the job in 2009. He'll be front and center as the league approaches players about extending the CBA this summer and if those talks continue into the season.
36. Eugene Monroe, former NFL offensive lineman. Monroe is a vocal advocate of medicinal marijuana and the need for the NFL to embrace it as a potential pain-relief solution. Marijuana will continue to be a major issue for the league, and Monroe wants to help move the discussion in a productive direction.

37. Al Riveron, senior director of officiating, NFL. Riveron takes over for Dean Blandino, who was all set up to be the league's top face and voice on replay and officiating controversies. The way y'all love to obsess about officiating, does this guy know what he's in for?
38. Beth Mowins, play-by-play broadcaster, ESPN. Mowins will be the first woman to handle play-by-play for an NFL game broadcast since 1987 when she calls the Sept. 11 Monday Night Football game between the Chargers and Broncos on ESPN.
Immediate-impact signings

39. Alshon Jeffery, WR, Philadelphia Eagles. Carson Wentz showed good signs as a rookie quarterback, but there's only so much you can show when your second-best wide receiver is Nelson Agholor or Dorial Green-Beckham. Jeffery, if healthy, offers a big, reliable outside presence the Eagles lacked last season.

40. DeSean Jackson, WR, Tampa Bay Buccaneers. The deep ball is what has been missing from Jameis Winston's game so far. Jackson's downfield speed should open options all over the field for Winston in his third year.

41. Marshawn Lynch, RB, Oakland Raiders. A member of the Raiders' coaching staff said Lynch would bring "venom" to a running back corps that's otherwise made up of young guys.
What now for the reigning champs?

42. Bill Belichick, coach, New England Patriots. Belichick is clearly still at the top of his game, and he attacked this offseason like a coach determined to win several more titles before it's all over.

43. Tom Brady, QB, New England Patriots. Brady could have been in the "How much longer?" category, and certainly in the "Offensive MVP race." As long as he's in the league, he will shape every season in some way. How many more titles can he deliver in New England?

44. Josh McDaniels, offensive coordinator, New England Patriots. McDaniels entered January as a hot head coach candidate, but he believes the job he has now is better than a few of the head coach jobs he might be able to get. New England will continue to benefit from his career patience.

45. Rob Gronkowski, tight end, New England Patriots. Once thought to be the most indispensable non-Brady Patriot, Gronk returns from injury after the team got along just fine without him. His new deal is heavy on 2017 incentives but leaves him eminently cuttable next offseason if the health remains a concern.
Next wave of QB stars

46. Derek Carr, Oakland Raiders. Only Ben Roethlisberger was better after the third quarter last season than Carr, who had a 113.5 passer rating to go with 10 touchdowns and one interception on drives that began in the fourth quarter or overtime.

47. Jameis Winston, Tampa Bay Buccaneers. Winston's Total QBR when pressured the past two seasons is 67.6, easily the best in the league over that time. Jay Cutler was second at 59.9, followed by Dak Prescott at 58.4.

48. Marcus Mariota, Tennessee Titans. His yards, touchdowns and Total QBR all went up in 2016. So did his games played, from 12 to 15. Health is worth watching here, but if he has it, Mariota appears to be on his way.

49. Jimmy Garoppolo, New England Patriots. Tom Brady would have to get hurt (or, I guess, suspended) for Garoppolo to play. But that New England held so tightly to Garoppolo this offseason means it hasn't ruled him out as a large part of its future.
Hot-seat watch

50. Bill O'Brien, coach, Houston Texans. Two straight division titles, yeah, but both at 9-7 in a weak AFC South. More important, O'Brien hasn't established a real answer at quarterback, which was supposed to be his thing. Maybe Deshaun Watson can bring a breath of fresh air and stability.

51. Trevor Siemian, QB, Denver Broncos. If Siemian can protect the ball, he showed last season the Broncos can succeed with him. But Paxton Lynch was a first-round pick, and the coaching staff in Denver is new. Hard to believe Lynch won't get a shot at some point.

52. Marvin Lewis, coach, Cincinnati Bengals. Lewis heads into the final season of his contract without an extension. He is part of the fabric in Cincinnati and is more vital to the workings of the team than many realize. But another down season could have ownership thinking about a change.

53-54. John Fox, coach; Mike Glennon, QB, Chicago Bears. Under Fox, the Bears are 9-23 the past two seasons, and the roster doesn't look primed for a rebound. And if you think a rookie quarterback keeps you safe because it's bad to change coaches in or after his first year, ask Ken Whisenhunt, Lovie Smith and Jeff Fisher how that worked out for them. Word out of Chicago is that Glennon gets this year as the starting QB unless he gets hurt or just can't play. But Mitchell Trubisky was the No. 2 pick in the draft, and Glennon will have to be pretty special to keep fan pressure off Fox to make a change.

55. Chuck Pagano, coach, Indianapolis Colts. Two straight 8-8 seasons after three straight 11-5 seasons, a new GM is in the mix and the clock is ticking its way through Andrew Luck's prime. Pagano would do well to take the AFC South back from the Texans if he wants to hang around much longer.

56. Blake Bortles, QB, Jacksonville Jaguars. Yes, they picked up his 2018 option, but that's only guaranteed against injury, and there's a new coach and head-football honcho in town in Jacksonville. Bortles is at square one with Doug Marrone and Tom Coughlin, who could move on if Bortles repeats his 49.2 Total QBR season of a year ago.
How much longer will they play?

57. Ben Roethlisberger, QB, Pittsburgh Steelers. Big Ben just turned 35 and admits he considered retiring this offseason. The Steelers are loaded on offense and could make a Super Bowl run. You wonder whether that would make it more or less likely that Roethlisberger walks away a year from now.

58. Earl Thomas, S, Seattle Seahawks. The heart and soul of this great defense mused publicly about retirement after his season-ending injury late in 2016. At age 28, Thomas would seem to have plenty left, but he'll be up for a contract extension after this season, and it's fair to consider whether he and/or Seattle would move on. The Seahawks could save $8.5 million on their 2018 cap if they do, and they drafted three safeties, including Colorado's Tedric Thompson, who could be Thomas' long-term replacement.

59. Eli Manning, QB, New York Giants. Manning's 51.8 Total QBR in 2016 was one of the lowest of his career, and he's 36. He has not indicated that he has considered hanging it up, but the guaranteed money on his contract runs out after this season, and another down season could get the Giants thinking about what comes next.

60-62. Bruce Arians, coach; Larry Fitzgerald, WR; Carson Palmer, QB, Arizona Cardinals. Arians turns 65 in October and has weathered a couple of health issues the past couple of years. Fitzgerald will turn 34 right before the season and has yet to say whether it will be his last. Palmer was an MVP candidate two years ago, but the only numbers of his that didn't drop in 2016 were interceptions and age. He turns 38 in December, and it's not out of the question this could be his last season.

63-64. Drew Brees, QB; Adrian Peterson, RB, New Orleans Saints. There's one year left on Brees' contract and no obvious indicator of an imminent turnaround for a team that has finished 7-9 the past three seasons. Brees probably can stay as long as he likes, but how long will that be? History doesn't offer much hope to 32-year-old running backs like Peterson. And it doesn't help that he goes to New Orleans as the No. 2 or 3 running back option in a passing offense.
65. Philip Rivers, QB, Los Angeles Chargers. No one has thrown more interceptions the past three years than Rivers' 52, and he turns 36 in December.
Injuries to keep an eye on

66. Mike Pouncey, C, Miami Dolphins. Pouncey played in only five games in 2016 because of hip injuries, but he says he has healed up. Ryan Tannehill and Jay Ajayi hope so.

67. Sammy Watkins, WR, Buffalo Bills. He has missed 11 games the past two seasons because of various injuries and is being held out of practices right now while he recovers from foot surgery.
Lightning rods

68. Colin Kaepernick, QB, free agent. Kaepernick had a better Total QBR than Ryan Tannehill, Cam Newton, Carson Wentz and Eli Manning last season. Yet he can't get a job.
69. Josh Norman, CB, Washington. Spouting mid-May lunacy about blood and suspensions to come is one thing, but why did he have to drag poor D.J. Swearinger into the whole thing?

70. Odell Beckham Jr., WR, New York Giants. All around the league last week, players skipped voluntary OTAs. Who did you hear about the most? Such is the life of Odell.

71-72. Richard Sherman, CB; Russell Wilson, QB, Seattle Seahawks. After an offseason in which his team publicly admitted to talking about trading him, Sherman will be watched closely for signs of discontent. He doesn't usually keep them hidden. Publicly, Wilson causes no one any trouble. But it seems clear at this point he's a lightning rod in his own locker room. Wilson would do well to show the 2015 version of his on-field self.

73. Woody Johnson, owner, New York Jets. Will Johnson fire the coach? The GM? Will he be able to pay close enough attention from London, where he's to be ambassador?
What's in store in Year 2?

74. Carson Wentz, Philadelphia Eagles. Showed plenty of positive signs. Looked like he belonged. Offered significant hope for the future. Averaged fewer yards per passing attempt than Case Keenum, Ryan Fitzpatrick and Colin Kaepernick. Let's see the next step.

75. Dak Prescott, Dallas Cowboys. Prescott's Total QBR in his rookie season was 81.5, which would have been the third-best season of Tom Brady's career. The Cowboys must still wake up at night wondering if it was all a dream.

76. Jared Goff, Los Angeles Rams. A new coaching staff is in place that had nothing to do with drafting Goff No. 1 overall in 2016. They're stuck with him for at least a couple of years, so we'll see how Sean McVay & Co. do developing a guy they didn't pick. His future and theirs depend on it.
Fantasy party crashers

77. Jordan Howard, RB, Chicago Bears. After Howard became the clear-cut starter in Chicago in Week 4, only Ezekiel Elliott and Le'Veon Bell had more rushing yards than he did. He's the No. 6 running back in our opening fantasy ranks.
78. Tyreek Hill, WR, Kansas City Chiefs. Hill surely won some fantasy leagues last year, especially if you were in one that counted individual return yards and touchdowns. He's back for more electrifying production in 2017, and Kansas City will find more ways to get the ball in his hands on offense.
The pressure is on these new additions

79. Steve Sarkisian, offensive coordinator, Atlanta Falcons. There were no major, disruptive changes to the NFC champions except the departure of offensive coordinator Kyle Shanahan to San Francisco. Can Sarkisian, a wild-card hire from the college ranks, keep the offense humming? Or is a drop-off to be expected? The Falcons like him for his aggressive playcalling, so the proof will be in the pudding on game day.

80. Eddie Lacy, RB, Seattle Seahawks. Forget the periodic pressure to make weight for his contract incentives. Lacy is charged with reinvigorating a Seahawks running game that dropped from third to 25th in the first year post-Marshawn.

81. Riley Reiff, OT, Minnesota Vikings. Unable to find an answer at either tackle spot during the season, the Vikings' offense crumbled under the literal pressure and squandered a 5-0 start. Reiff signed for five years and $58.75 million ($26.3 million guaranteed) to protect Sam Bradford's (or Teddy Bridgewater's) blind side.
82. Terrelle Pryor, WR, Washington. After Washington lost 1,000-yard receivers DeSean Jackson and Pierre Garcon to free agency and Pryor couldn't find the long-term deal he was seeking on the free-agent market, Washington and Pryor did a one-year deal in the hopes they could help each other get back on track.
Don't forget about these coaches

83. Mike Zimmer, coach, Minnesota Vikings. He was maybe the hottest coach in the league a year ago after Minnesota's surprise 2015 division title. Now Zimmer is dealing with persistent eye problems as well as the bitter disappointment of squandering last season's 5-0 start. What tricks does he have up his sleeve for a 2017 rebound?

84. Mike Smith, defensive coordinator, Tampa Bay Buccaneers. Some around the league expected Smith to be a head coach candidate, but he stayed in Tampa and will oversee a defense that made major strides in his first season there. Watch for second-year pass-rusher Noah Spence and others to benefit.

85. Steve Spagnuolo, defensive coordinator, New York Giants. Spagnuolo hadn't had a decent season since his first New York stint ended in 2008, but after last year's free-agent spending spree, the Giants fielded one of the best units in the league. Another dominant year and it's not crazy to think Spagnuolo gets head coach interviews again.

86. Adam Gase, coach, Miami Dolphins. Few rookies delivered on their promise the way Miami's first-year head coach did in 2016. He steered the team out of a 1-4 hole and kept things calm and manageable for Ryan Tannehill and then for everyone else after Tannehill got hurt. Miami hasn't made the playoffs two years in a row since 2000 and 2001.

87. Dan Quinn, coach, Atlanta Falcons. It's possible no coach in the league has a tougher task than the one who has to tell his team, "Make sure they all forget they blew a 25-point lead on Tom Brady and the Patriots in the Super Bowl."
Offensive Rookie of the Year race

88. Christian McCaffrey, RB/WR, Carolina Panthers. Carolina views McCaffrey as a do-it-all helper for Cam Newton. The question is when Newton, who's recovering from shoulder surgery, will be able to throw him a ball.

89. Dalvin Cook, RB, Minnesota Vikings. Last in the league in rushing yards in 2016, the Vikings moved up in the second round for the explosive Cook even after signing Latavius Murray in free agency. Can the line block for him?

90. Deshaun Watson, QB, Houston Texans. No quarterback in this year's draft class accomplished more at the college level. Can Watson's next accomplishment be taking the Texans' starting job away from Tom Savage? People close to Watson expect him to win over the locker room and the coaching staff in no time. The physical adjustments to the pro game are the hurdle he has to clear if he's to start Week 1.

91. Joe Mixon, RB, Cincinnati Bengals. No player in this year's draft class comes in with more controversy. But that doesn't mean Mixon won't be a huge part of Cincinnati's offense.

92. Leonard Fournette, RB, Jacksonville Jaguars. Same draft spot as Ezekiel Elliott, one year later. But Fournette doesn't have Elliott's offensive line.
Defensive Rookie of the Year race

93. Myles Garrett, DE, Cleveland Browns. Big things will be expected of Garrett, the No. 1 overall pick, and if he can deliver a Joey Bosa-style rookie campaign, the Dawg Pound will have found love at first sight.

94. Malik Hooker, S, Indianapolis Colts. The Colts need to stabilize things on the back end, and Hooker is the kind of playmaker who can quickly become a star if given the opportunity. Indianapolis is crying for a leader back there.

95. Marshon Lattimore, CB, New Orleans Saints. Let's be honest. Anyone who can offer the Saints help on the defensive side is a welcome addition. Lattimore was a first-round godsend for a team that has needed cornerback help forever.
Underrated additions

96. Byron Leftwich, quarterbacks coach, Arizona Cardinals. The former Jaguars first-round pick is beginning his coaching career with the task of helping Carson Palmer rebound. He's earning raves already as a coaching prospect, and a big year for the Arizona passing game could set him on track.
97. Greg Roman, senior offensive assistant, Baltimore Ravens. Roman was brought in to overhaul a Ravens running game that has ranked 26th and 28th in the league the past two years. When Roman was the 49ers' offensive coordinator from 2011 to 2014, only Seattle had more rushing yards than San Francisco did. When Roman was Buffalo's offensive coordinator in 2015, the Bills led the league in rushing.

98. Andrew Whitworth, OT, Los Angeles Rams. The Rams lured the veteran left tackle from Cincinnati by guaranteeing him $15 million over the next two years. He and veteran center John Sullivan are being asked to stabilize the line in front of young QB Jared Goff and young RB Todd Gurley.

99. Martellus Bennett, TE, Green Bay Packers. Everyone loves Bennett's personality and his dynamic abilities in the passing game. But he's annually underrated as a run-blocker, and he will help the Green Bay offense in myriad ways.