This story appears in ESPN The Magazine's Nov.3 QB Crossroads Issue. Subscribe today!
Line it up, run it again
From 2001 to '16, the Patriots led the way with 139 QB sneak attempts, about eight every 16 games. Not coincidentally, at 90.6 percent, they also boasted the league's highest sneak success rate in short-yardage situations (defined here as a third- or fourth-down play with 2 yards to go or less). Over those 16 years, teams leaguewide averaged just 4.5 sneaks per 16 games. On the lower end, teams such as the Chiefs and Rams ran only about two sneaks per 16 games and fared far worse on their conversion rates.
Short-Yardage Conversion Rate
Keep it simple, stupid
A QB sneak is easily the most effective way for a team to convert in short-yardage situations. Teams convert on sneaks about 17 percent more often than they do on non-sneak runs and 29 percent more often than on passing plays. In fact, teams sneaking with 2 yards to go convert more often (73 percent successful) than teams running a non-sneak or passing with 1 yard to go (65 percent successful).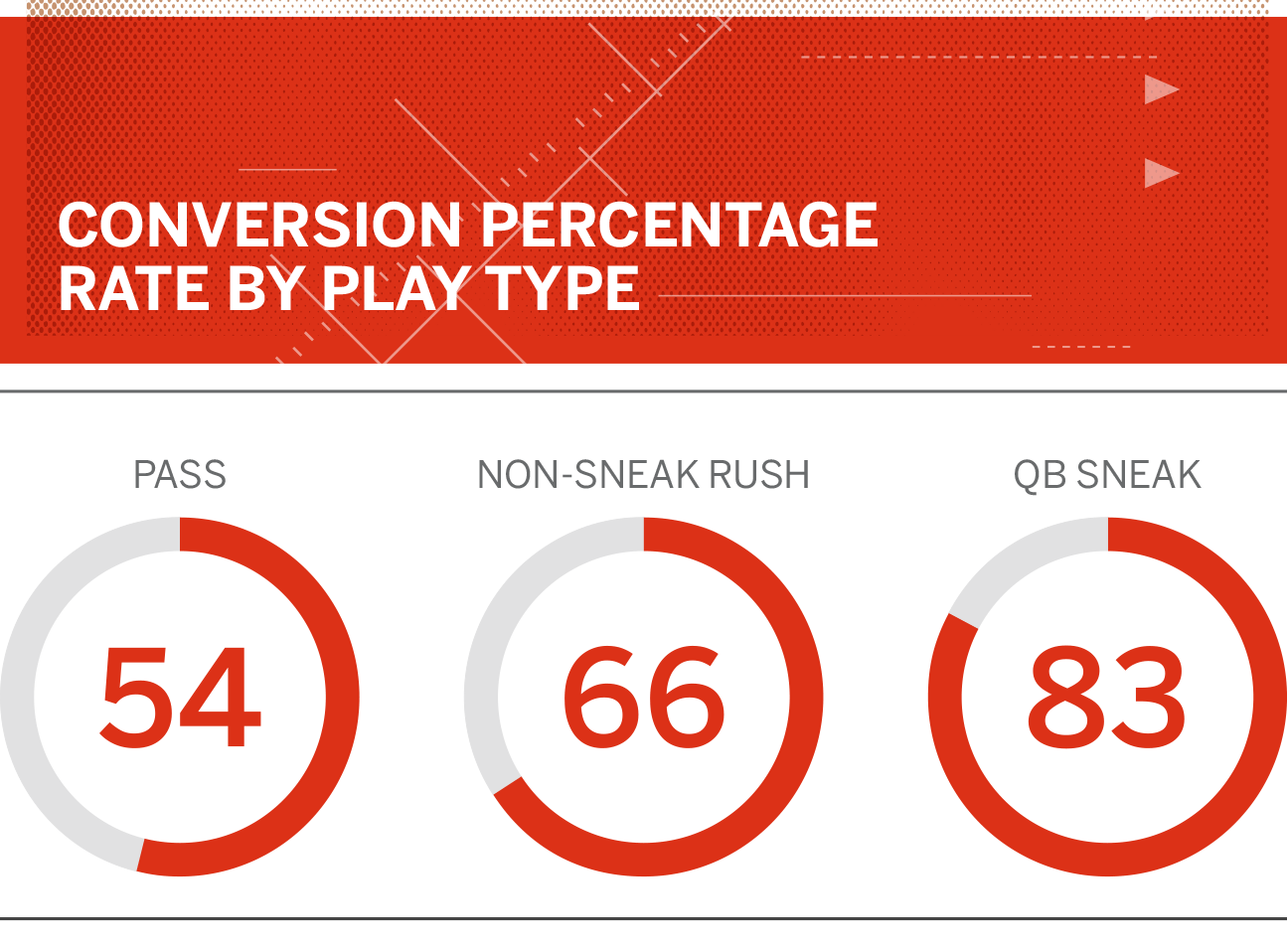 Like it's going out of style
In 2001, teams ran sneaks on about one in eight short-yardage plays. There has been a dramatic drop since then. By 2016, coaches called a QB sneak on just one of every 20 short-yardage situations. To take an extreme example, the Giants haven't run a sneak in the past five seasons. The substitute? Teams are passing in these scenarios more often. Rates of non-QB rushes have remained about the same.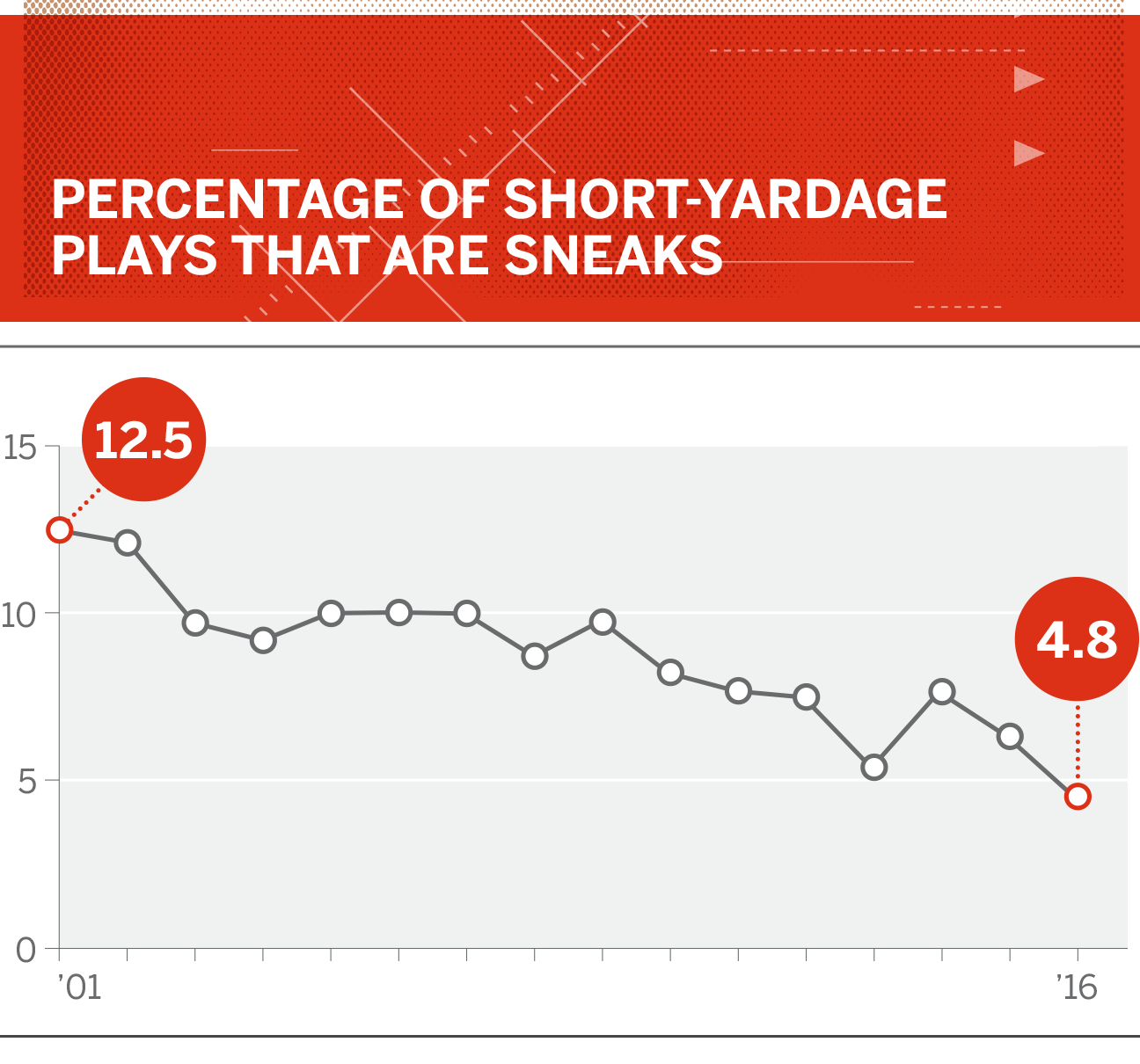 If it's good enough for Tom Brady ...
Only 13 active QBs have run at least 20 sneaks (through 2016). Of those, Tom Brady has called his own number the most at 124, twice as often as runner-up Drew Brees (62 attempts). Brady also has the highest success rate at 91.1 percent, and over his career, his sneaks have added 137 expected points. Brady, Carson Palmer and Brees are three of the four oldest players on this list and constitute the top three. But the second youngest, Cam Newton, is gaining ground fast. Since drafting Newton in 2011, the Panthers have led the NFL with 10.2 sneaks per season.

*All data is from the 2001 to 2016 seasons and courtesy of Pro Football Reference and ArmchairAnalysis.com