FOXBOROUGH, Mass. -- When the New England Patriots acquired wide receiver Josh Gordon from the Cleveland Browns in mid-September, they put his locker next to quarterback Tom Brady's, and Gordon credits the connection between them as a key factor in helping him succeed.
"It's good to be able to be in such close proximity to learn from him. I look up to the guy," Gordon said Thursday. "He's done everything right, so I just enjoy the time being around him."
Gordon has played in nine games with the Patriots, starting all of them. He has totaled 34 receptions for 605 yards and 3 touchdowns, and now has a chance to be part of a division-winning team for the first time Sunday if the Patriots (9-3) beat the Miami Dolphins (6-6) in South Florida.
When the Patriots traded for Gordon in exchange for a fifth-round pick, there were questions as to how much they could rely on him based on his past struggles with substance abuse, which had led to multiple suspensions. He played in only 10 games from 2014 through 2017, a total he has already matched this season (one game in Cleveland, nine in New England).
Gordon said widespread leadership in the locker room has helped him "follow suit" since he has been in New England, which naturally includes Brady.
"I came in with the idea he was a hard-working guy, and he's done nothing but shown that continuously and consistently," Gordon said as he donned a red cap with a lightning bolt on it. "He's a family man, he loves his family, FaceTiming with his kids, which is something I can relate to with my family, my kids. He enjoys the game and everything that comes with it."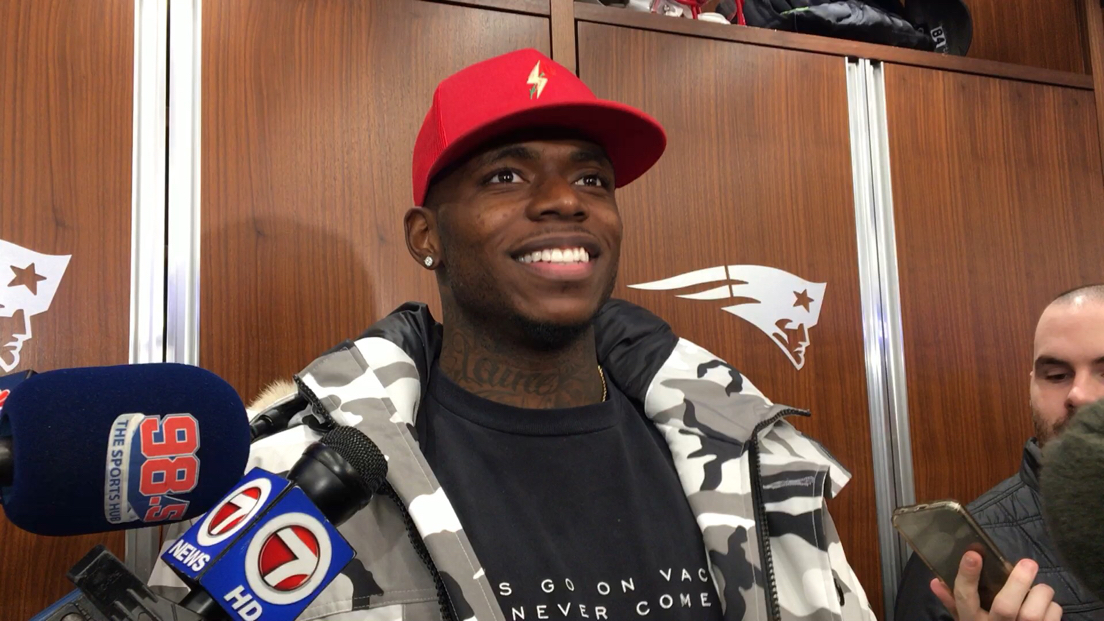 Playful Josh Gordon: Cordarrelle Patterson has "Reverse Flash" nickname wrong.
Gordon, who has played 52.5 percent of the offensive snaps this season alongside Julian Edelman, Chris Hogan, Phillip Dorsett and Cordarrelle Patterson, also noted how his conditioning has improved as the season has progressed. He credited the team's medical staff, and the strength and conditioning coaches, for helping him through a hamstring injury early on.
"It's night and day -- huge difference," he said. "I think I'm as good as I've been."
That showed up in the team's victory over the Minnesota Vikings last Sunday, when Gordon finished with 3 catches for 58 yards and 1 touchdown, and drew a 20-yard pass-interference penalty. The game had been tied at 10 late in the third quarter, at which time Gordon didn't have a catch, before he exploded onto the scene to help the Patriots score 14 unanswered points.
Overall, he has won over teammates and coaches with his approach.
"Josh is doing well, working hard, improving each week in practice," offensive coordinator Josh McDaniels said.