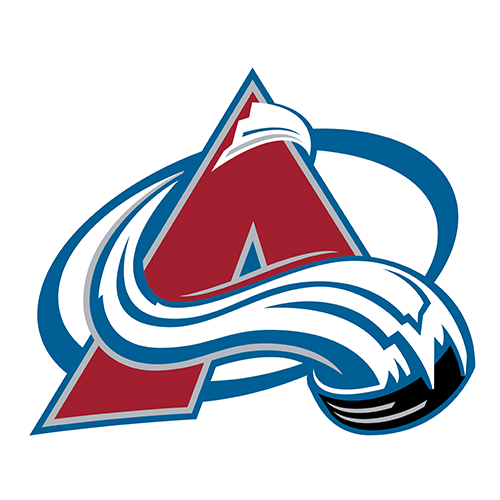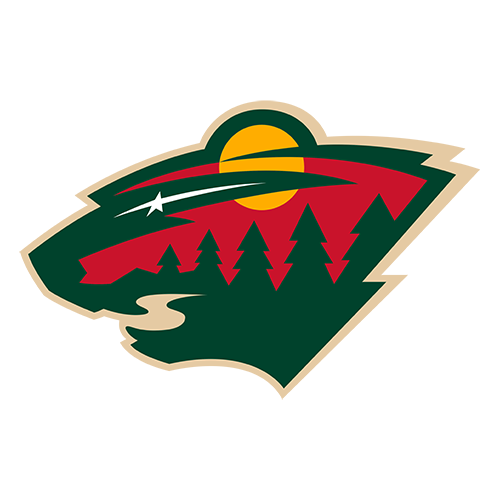 Park's second goal lets Wild live another day
ST. PAUL (AP) -- The Minnesota Wild sure aren't playing like a
3-year-old team making its postseason debut.
Richard Park scored his second goal of the game 4:22 into
overtime Monday night to give the Wild a thrilling 3-2 victory over
the Colorado Avalanche and force a decisive Game 7.
"We've accomplished something so far, and we don't want to let
up,'' said Marian Gaborik, who put Minnesota ahead 2-0 midway
through the third period.
"We want to go back strong and try to play the best game we've
ever played.''
The Wild have won two straight on the brink of elimination.
The teams go at it again Tuesday night in Denver, with the
winner moving on to the second round to face either St. Louis or
Vancouver. The Blues and Canucks will also play Game 7 on Tuesday.
Minnesota coach Jacques Lemaire, anxious to get his team to
Colorado, cracked one-liners throughout his postgame news
conference.
"We could've taken our time, but we've got a game tomorrow,''
Lemaire said. "If we would've lost, we could've gone until 1
a.m.''
His team has been the surprise of the NHL this season, and
Lemaire was asked if a Wild win in Game 7 should shock anybody
anymore.
"We'll wait until tomorrow -- we'll get the shock after,'' he
said to a room filled with laughter.
Of the 193 teams in NHL history that have trailed a series 3-1,
only seven have come back to win two games on the road.
"We're going to be in our barn,'' Avalanche goalie Patrick Roy
said, "and there's no reason for us not to be confident.''
After trailing 2-0 late in the third period, Colorado looked
like the favorite for overtime after getting goals from Joe Sakic
and Greg de Vries against Manny Fernandez in the final 3½ minutes.
But the Avalanche didn't even get a shot off in the extra period
and now will play a Game 7 for the fifth straight series, dating to
the Stanley Cup finals in 2001.
"We had a great feeling going into overtime,'' coach Tony
Granato said. "We had all the momentum.''
But the Wild had confidence themselves, especially with an
8-1-10 regular-season record in the extra period.
"It says a lot about this team that we didn't give up,'' said
Antti Laaksonen, who had an assist.
Park's bad-angle wrist shot slid underneath Roy's glove to send
the crowd of 19,350 -- another overflow sellout -- into a frenzy.
"Everybody got chills,'' Gaborik said.
Roy, who stopped 66 of 69 shots during Games 2-4, gave up three
goals for the second straight game. He made 20 saves. Roy has
played 57 overtime games in the postseason and his record in those
contests fell to a still stellar 40-17.
He matched Fernandez until 1:45 of the third period, when
Minnesota went up 1-0 on Park's first goal.
Park, who hit the post with shots in Games 2, 3 and 4, rushed in
from the right circle and zinged a wrist shot high over Roy's left
shoulder.
The Wild have only a few forwards whose skating and shooting
skills are on par with the Avs' best, but Gaborik -- the 21-year-old
All-Star from Slovakia -- is one of them.
He darted past de Vries to track down a pass from Laaksonen,
swooped in and slammed a shot at Roy's right shoulder that
ricocheted off him and trickled into the net with 7:54 left in
regulation.
The arena erupted with cheers, and it looked like the Wild were
in control.
But they weren't.
The Avalanche, who outshot the Wild 11-4 in the third, threw a
furious rally at Fernandez and forced overtime.
Sakic, on an assist from Peter Forsberg, scored his fifth goal
of the series with 3:26 remaining to pull Colorado within one.
With 1:32 left, de Vries fired a shot through traffic that slid
past Fernandez to tie it at 2.
Fernandez, who relieved Dwayne Roloson in the first period of
Game 4 and stopped 17 of 18 shots, shone in his second career
playoff start by making 22 saves.
In Game 5 in Denver, Fernandez made 28 saves and let in just two
goals -- one with 27 seconds left.
"We've had so much success this season that I just wanted to
make sure we had a good shot at it,'' Fernandez said.
Lemaire essentially conceded the series after the Wild lost 3-1
at home in Game 4, saying that his overmatched team would be happy
with stealing one more victory.
They've managed to win two more against the third-seeded
Avalanche, who have gone to a Game 7 in seven of nine series.
"We can't worry about what happened,'' Sakic said. "We've just
got to be ready to play tomorrow.''
Game notes
Colorado D Adam Foote was scratched because of a sore foot.
He's questionable for Tuesday's game, Granato said. ... Gaborik's
three goals lead Minnesota in the series. ... Minnesota is 3-for-22
on the power play since Game 1.
Xcel Energy Center
Attendance: 19,350
Capacity: 17,954
Referees:
Kerry Fraser
Kevin Pollock
Linesmen:
Scott Driscoll
Tim Nowak